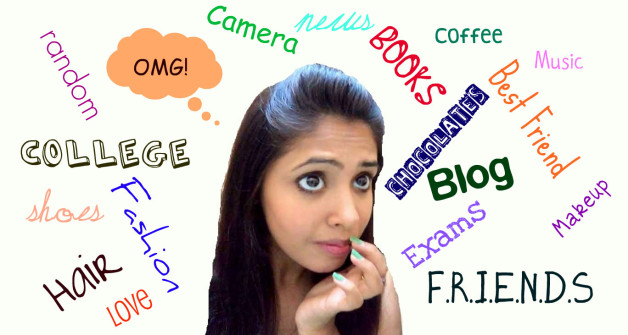 Last year in October I got a call from Dove people asking if I would like to shoot a video with them. What?! Yes that was my reaction. They had this new "Share your secret" campaign and were choosing 8 different bloggers from 6 different genres from all over India. I was picked up for the 'Beauty blogger' category. Soon a lot of mails, phone calls and skype calls were being exchanged. One thing lef to another and I was being interviewed (a lot!) for my script. I didn't want to go the "pehle mere baal bahut jhadte the..mai bahut pareshan thi..fir meri zindagi mei aaya Dove.." route! But the shoot was in Mumbai and there were a few things that didn't work out so we could never do the video. But then we decided I can still send in my text-posts and shoot my own pics (which is what I do here
normally). So we did this in 2 parts. Part one is all about me and my story. Second part deals with the Dove product. In this post I'm sharing with you part one of my work.
Queen of Lotions and Potions
I'm Anshita Juneja – 22, editor at VanityNoApologies.com, MBA student, shopaholic – sensible, Aquarian, chocolate lover. Three things that can grab my eye balls at any time are – good food, shoes and books (not necessarily in that order). My worst nightmare is waking up one morning and finding nothing to wear (well that is my story pretty much everyday). My favourite colour currently is Orange. Mind you it changes like you change your bedroom curtains. I would love to have the power to read minds. Or teleport? Or an invisibility cloak? Or fly? Oh I want them all!
My profile at a glance:
Skin tone: medium. NC 37 to be exact.
Skin type: combination/oily
Skin concern: Acnes!!
Hair colour: Black
Hair concern: Hair fall
Shoe size: 3. It's so difficult to find a shoe that fits. But if Cinderella can find her perfect pair than so can I!
Best feature: Hair
My daily routine involves getting up at 7am (no snooze honey!) and leaving for college at 8am. So I get about an hour to bath, select the clothes, get ready, do my hair, breakfast. That is when my super managing skills come handy (come on I'm studying management!). After travelling for an hour I reach college at 9am. My college has this strict 'no entry after 9 pollicy' I hate it! So after learning what Henri Fayol thought of management and what Adam Smith said about Division of labour and what form of communication is most undependable, I come back around 6pm. After that its all fun and frolic!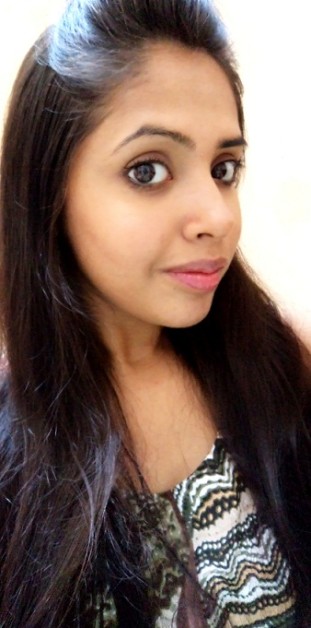 I'm a voracious reader and writer. Give me a pen & paper and I'll start writing. I blog about fashion, beauty, makeup, DIY stuff (although I'm too lazy for that), Faux Pas, shopping (I've this online shopping disorder) and pretty much everything feminine. Very often you will read my random remarks on stuff happening around. That's how I describe myself – random! Apart from my own blog (talk of self obsession) I love to read Sophie Kinsella, Dan Brown, Paulo Coelho, JK Rowling, Nicholas Sparks, E.L.James.
On rare occasions when I get to watch TV, I like to watch How I Met Your Mother, Walking Dead, Prison Break, Recess and Dexter's Laboratory. I feel I've a part of Dee Dee inside me who loves to irritate her brother. I sometimes walk up to my brother when he is busy gaming and dance and swoon and sing "Oooooh what does THISSS button doooo?" and press the stop button. Hahaa what fun!! You have to see the look on his face to believe!
I feel strongly against the whole fairness and whitening fad in India. It's over commercialized by the fairness creams. Just have a look at any matrimonial ad and you will die laughing! Now even the guys have fallen prey to it. What happened to the good old 'tall, dark and handsome'? I'm a girl of colour and proud of it.
My best feature is my crowning glory. "Look there goes the girl with LONG hair". Long hair are looked upon as something out-of-the-world and envious. Some of my friends call me Princess Rapunzel. Hahaha! Now who w'd want this glory to go away? BUT…..
Mom: what's with your hair?
Me: What? What's up with them?
Mom: They are all over the place!
Me: Mine? Must be the cat's.
We don't have a cat at our place. Yes. Hair fall. Sigh.
It's really embarrassing when you are at a public place and broken hair strands come in your  fingers everytime you touch your hair. I kinda stopped combing my hair due to the fear of breaking even more hair.
I found a solution to the problem. What? You don't believe me? Wait and watch.
Part 2 coming up tomorrow.