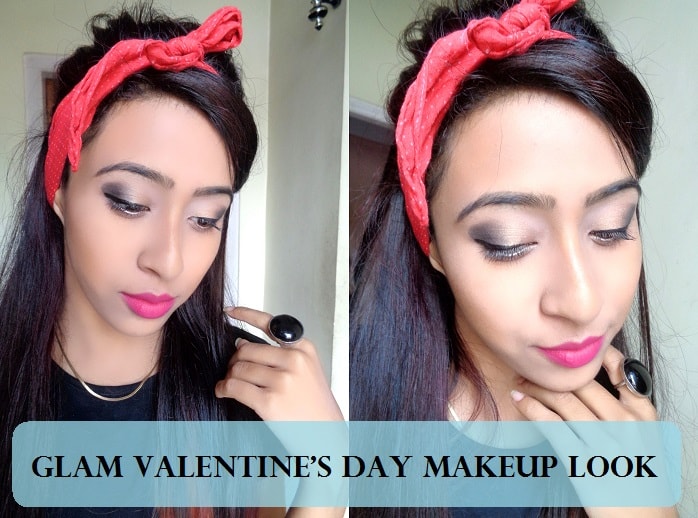 How To: Valentine's Day Romantic Pink Makeup Look Tutorial on Indian Skin
Hope you guys are enjoying the winter. As we all know that this season is known as the festive season with many occasions from dinner with family to office parties, weddings and many more. But the main reason behind this makeup look is to give you makeup looks and ideas for Valentine's Day. So today I will be sharing this super simple and easy pink valentine makeup look that you will be able to throw together in just a few minutes. This look is perfect for valentine, holiday parties, weddings or just a casual dinner whether dressed up or down. Let's start with the valentine's day step by step pink makeup tutorial.
Valentine's Day Makeup Ideas and Tutorial:


Steps for Base makeup for the Valentine's Day Look:
First I am starting off by moisturizing my face with nivea moisturizing cream as it is super light weight and keeps your skin moisturized all day long.
Then taking my Maybelline dream mousse liquid foundation I am applying it all over my face with a damp beauty blender.
Taking my Colorbar concealer I am applying it to my forehead, under my eyes, bridge of my nose and my chin.
Now taking my Maybelline clear glow fairness compact I am finally setting my foundation and also adding a bit more coverage to my base makeup.
Step by Step Valentine's Day Eye Makeup Tutorial:
Step 1 : First I am going in with a transparent tape to give my eyeshadow an edgy look and then dabbing my concealer which I used earlier into my eyelids as it will act as a base for my eye makeup.
Step 2 : Taking a beige eyeshadow I am lightly dusting it all over my eyelids.
Step 3 : Now taking a fluffy brush I am going in with a shimmery golden eyeshadow and blending it into my crease.
Step 4 : Then taking a bronze shimmery eyeshadow I am blending it with the previous eyeshadw I applied.
Step 5 : Then taking a shimmery black eyeshadow I am buffing it right into my crease and also blending it with the golden eyeshadow so that it looks more smokey and dramatic
Step 6 : Finally I am lining my eyes with a liquid liner.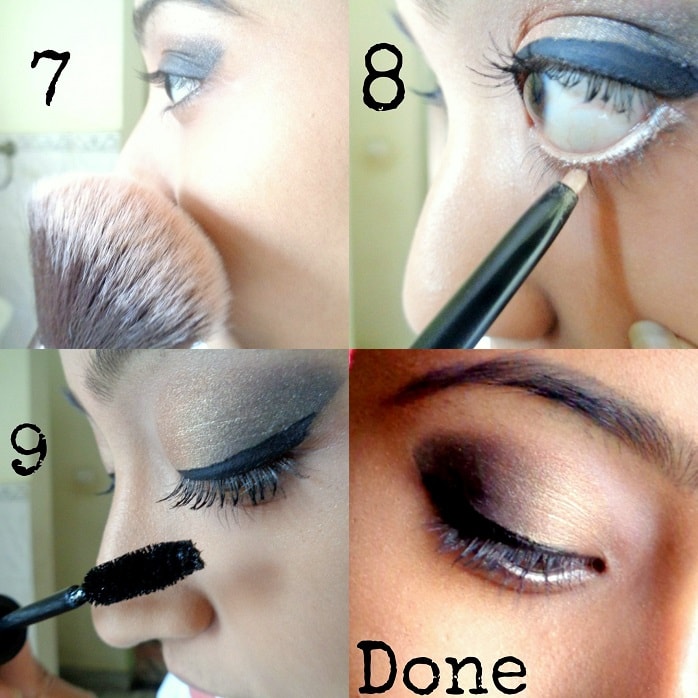 Step 7 : Taking a multipurpose brush I am dusting off all the fall outs from my eyeshadow.
Step8 : Taking Maybelline colorshow kohl in shiny beige I am tight lining my lower waterline.
Step 9 : Finally add some volume to your lashes by applying loads of mascara and you can also add some falsies to make your look more dramatic.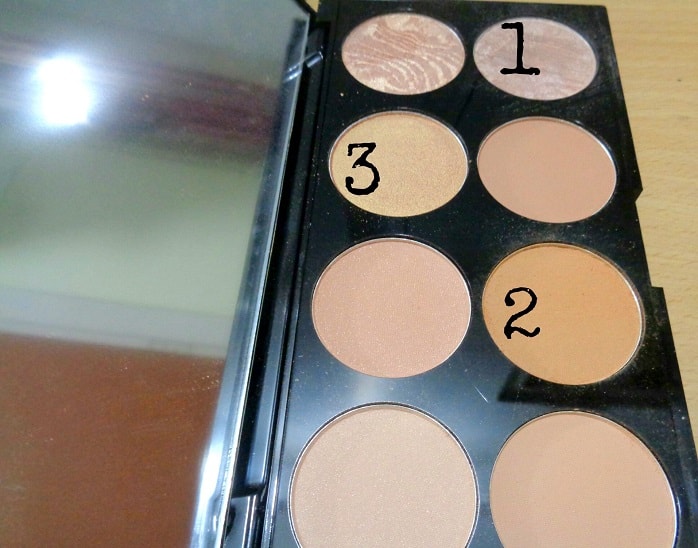 Highlighting and contouring for Valentine's Day Pink Makeup Look:
Step 10 : Taking the highlighting shade from my makeup revolution contour kit I am putting it to the tops of my cheeks, my chin, Cupid's bow and my chin too.
Step 11 : To bring the skinny sculpted look I am going in with the darkest shade in the palette and applying it in the hollows of my cheekbones, my temples, my jawline and also my hairline.
Step 12 : Taking the banana shade in my contour kit I am finally setting my under eye concealer and also it will act as a stubble highlighter.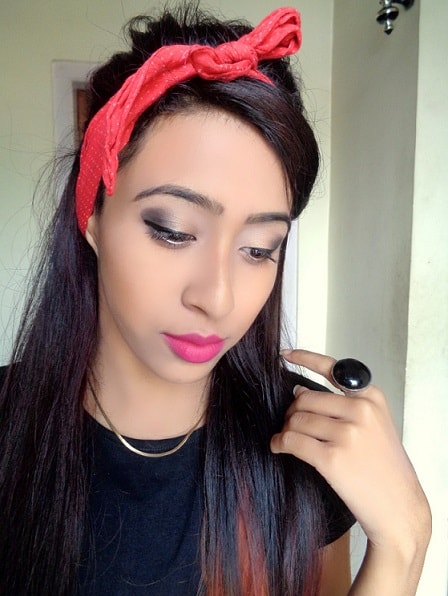 For lips I am applying a plummy pink shade lipstick from lakme 9 to 5 range which will look bright and will compliment my eye makeup.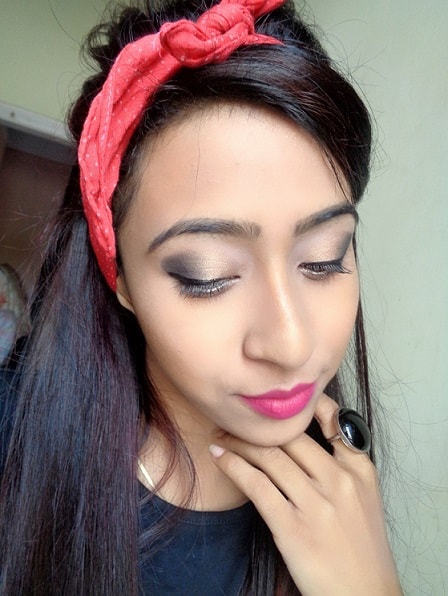 So here's my final look for Valentine's Day. I hope you guys liked it. This is a super simple and easy makeup look and also you can add a lot more glamour to it by applying dark and bold shade of lip color and also by experimenting with different shades of eyeshadows but I would like to keep it simple and classic.
By Contributor: Arnakshi
Also Read:
Deepika Padukone Makeup Tutorial 
Kim Kardashian Makeup Tutorial 
Perfect Ombre Gradient Lips Tutorial 
Which is your favourite valentine's day makeup look? Share your reviews with us.