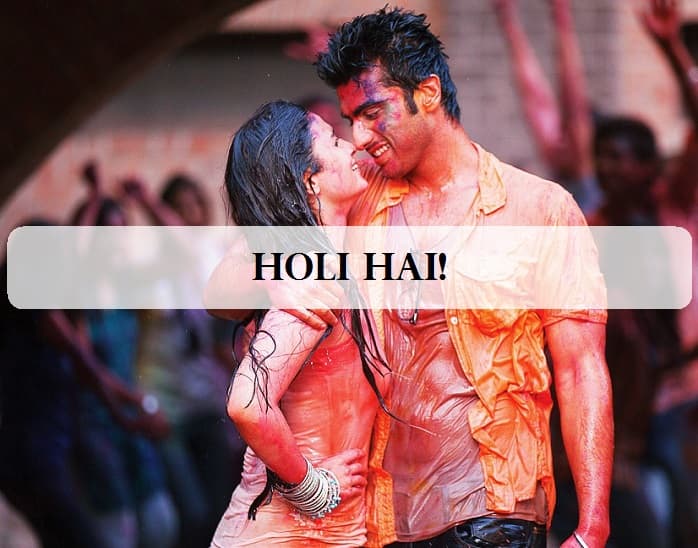 Top 12: Best Ways to Take Care of your Hair at Holi, Tips, Home Remedies, Hairstyles, Hair Spa
"Hell hath no fury like a woman with messy hair" Sorry Shakespeare, that is how we are. Messy tangles are just Devil's blessings. Every woman hates them. Now, that the festival of colors is here, the happiness and jamboree will reduce to just quaint memories of the party and fun once most of my friends get down to the cleaning process. My scalp is thickly populated with long, jet black, wavy hair. I always had to prepare my head for the fun ahead. Ever since I was a kid, I have followed certain tips for maintain the hygiene of scalp and hair during Holi festivities. I have analyzed hair and skin in detail as these are my trouble areas. Hence Holi, the spectacular festival of colours, has to be handled with care. Here are the best tips to take care of your hair at holi with home remedies, hair spa at home, hairstyles, precautions, post holi hair care and more.
I have been playing Holi since Jurassic Park released. Almost two decades now. With little smart tricks in my pocket, I have always had a safe, clean and hassle free Holi. I always look and remember Holi as a festival of colors and fun, delicacies and the onset of summers. Yes, every year after Holi, we pack our woolen garments and send them to a far off land. Holi should ideally be played with organic colors only. However, people with that extra zing of enthusiasm always make things difficult for others. I have seen them using mud, chemical colors, cow dung (ewww) and paints as well!
It is extremely important to identify your hair type before you get down to treating it. In fact, do not focus on treatment; look for ways to protect it. Most of the days carry some potential risk. Keep an eye and stay clear of hassles. Awareness is your weapon.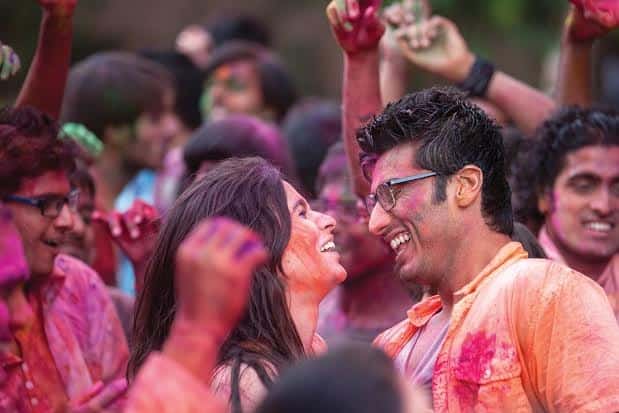 List of Top Ten Tips to Take Care of your Hair at Holi
1. Oil your scalp really well. If you have dandruff, use Olive oil or Coconut Oil/Amla oil. If the scalp is dry with no dandruff, you can also opt for mustard oil. This will protect your hair from holi colours.
2. You squeeze four lemons and apply this Lemon juice on your scalp before stepping out on Holi. This will make it easy for you to get rid of holi colors from hair.
3. Do not wear a cap while playing Holi. The colors and water will stay trapped creating more problems for you.
4. Use lukewarm water for washing hair after holi. Drain out holi colors from hair by pouring water over your head. Use a mild herbal shampoo afterwards.
5. You can use a Conditioner on the same day and condition your hair the next day as well. This will clear all the impurities present in your hair.
6. You can always go to a good salon for hair spa post holi.
7. Herbal shampoo should be preferred before and after playing holi.
8. Do not forget to apply oil near ears and ear lobes as it becomes extremely difficult to remove the color from this area. This will help you get rid of holi colours easily.
9. You can also use Beer. Squeeze on lemon in a mug of Beer. Now put your head in the wash basin- upside down- pour this mug of Beer over it and leave it as it is for a couple of minutes. Rinse your hair afterwards. This will soften your hair after all the colours during holi.
How to do Hair Spa at Home for Holi Hair Care:
Once the festival is over, you can always treat your scalp and replenish it well. If you don't want to go to a spa, I will get the spa at your home post holi. So read along:
Mix one tablespoon of Castor or Mustard oil with Coconut oil. Heat it for some time and apply this on the scalp using fingertips.
Dip a towel in lukewarm water, squeeze it well and wrap it around your head just like a headgear or a turban. Enjoy with that turban on your head for fifteen minutes or so. Go for a mild head bath.
You can perform this exercise once in a week. Avoid it during extreme summers though.
If you color your hair or use Henna, do not wait till Holi. Be done with your hair coloring regime before Holi. Once your hair is colored well, the chemicals like mica present in Holi colors won't be able to penetrate deeper than usual.
Some hairstyles can also act as combative measures and will safe guard your hair during holi. You can follow these hair styles. Never, means never ever leave your hair open while playing Holi. Do not get inspired by Bollywood, they just enact the scenes for a couple of minutes and get paid for it. We need our hair till we breathe the final one.
Best Hairstyles to Try while Playing Holi for Precautions:
1. A simple three knot braid, just like the one your mommy dear used to do for you, it the best way of handling your tresses during holi. Put on a hair band as well and bless me.
2. Buns might not be trendy, but for mothers with a super hectic schedule like mine, they are like those miracles showered upon womankind. Oil first, and then comb your hair, and tie them at the back in the form of a bun using a hair band. You can cover your bun as well using a bun gear or those fluffy bun bands which are easily available. A great hairstyle to protect your hair at holi.
3. Want to stick to your pony tail, no worries. Tie a bandana on your head, leaving it a little loose at the ends and step out. Style as well as comfort during holi.
Food items to Avoid while playing Holi for great Hair:
We all tend to associate festivals with food. This phenomenon is global. However, there is no comprehensive list of food items which can be avoided in case you want splendid hair after all the frolic and madness. How does food affect hair? It certainly does. Food is further broken down into oils and nutrients which directly affect the growth and nourishment of hair. Fruits and vegetables are always good for hair. So are lentils, milk and yoghurt. When you are out with your friends on holi or at a get together, it is important that you eat the right kind of food items if you really want beautiful hair after playing with harsh chemicals and colours during holi.
Foods you can always avoid:
Holi parties are an occasion for Gujiya, Pakora and thandai. It is okay if you consume them in moderation only. In case you face a lot of trouble with hair, avoid thandai completely. Drink warm milk only.

Avoid onion based fried delicacies like pakoras.
Drink freshly available juices instead of packed variants.
Avoid cold drinks as well for they alter the secretion of scalp oil.
Avoid binging on meat as it can cause dandruff.
You can always enjoy the festival of colours with great food by your side. But the pain of taking off the colors from the scalp after playing holi can be a bit too much. So food can be a great soother. If you drink alcohol, then avoid whisky. Go for Beer. Alcohol will induce a lot of dryness and it will very difficult for you to manage your hair post holi.
I would also recommend you not to blow dry or perm your hair before holi. The head is going to be treated well with chemicals, colors and a lot of surprises during holi. You can always try to experiment with your hair on the rest of the days. This festival wants us to come out of the closet, shed the ego and remain true to our instincts.
Now enough of light thrown! Let me get back to my preparations for the festival of colours. Hope you all have a safe Holi! Team VNA is all set for the jamboree.
Read More:
Which are your favourite holi hair care tips? Share your reviews with us.