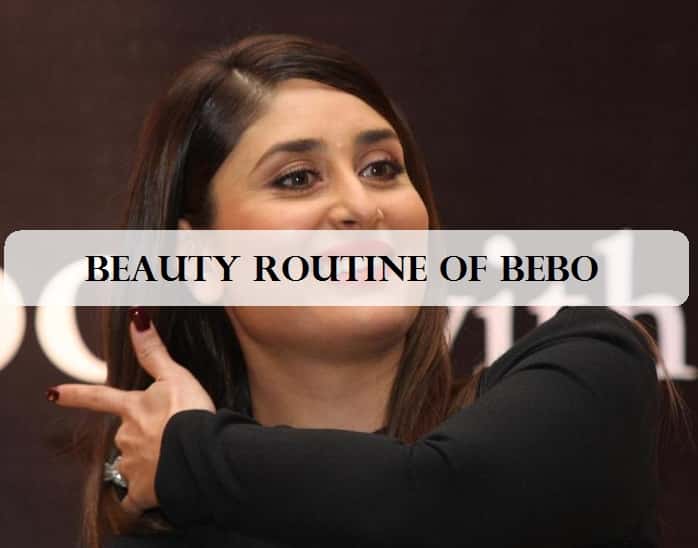 Beauty Secrets, Diet Chart Routine, Favourite Skin Care and Make Products of Kareena Kapoor Revealed
Kareena Kapoor, or our beloved Bebo or Begum, is the uncrowned princess of tinsel town. Born into an illustrious family, and married to an equally illustrious Nawab Saif Ali Khan, she flutters many hearts and thoughts with her flawless beauty and hour glass figure. Bebo has been blessed with great looks. Her mother, Babita, was a yesteryear actress of bollywood, and her father, Randhir Kapoor, hails from the Kapoor progeny of Bollywood. Her parents epitomize every standard of Indian beauty– extremely fair glowing skin, spotless, soft supple appearance, chiseled features and superb physical attributes. So it makes sense for us to go a little deeper into what exactly is the beauty secret behind Kareena Kapoor's good looks. I stalked her like crazy and found some of the weightloss tips, her diet chart, favourite products in her makeup bag that Kareena swears by.
She is tall and broad, thanks to her Punjabi genes. This directly means that Kareena can carry off most of the outfits with grace and élan. A beautiful skin is a great asset for anyone belonging to showbiz. To Kareena, this comes naturally. Being beautiful is not a compliment; it is a statement that defines her existence.
Favourite Beauty Products of Kareena Kapoor Revealed
In an interview, Kareena told her fans about the products she uses to enhance her look. They are:
Face wash from Lancome
Sisley-Hydra Global Intense Anti Aging Moisturizer
Clarins Sunscreen
These are the skin care products used by Ms. Kapoor on an everyday bas is which are the secrets behind her beautiful complexion
. She also imbibes these practices:
Glowing Skin Tips
Kareena tries to stay without makeup when she is not shooting.
She has quit meat a long time ago, which, in turn, helps her to stay healthy and gluten free.
Kareena also drinks eight to ten glasses of boiled water every day to flush out toxins from her body.
These tips are, simple and easy to follow. Leaving these aside, Ms. Kareena Kapoor Khan also shared her makeup secrets.
Beauty Tips by Kareena Kapoor
When interviewed by Vogue magazine, Kareena gave us a peek a boo on her makeup bag and products. I am going to share some great advice by her:
Kareena said that she puts in an effort to stay healthy and is extremely careful about what she eats. She also focused on eight glasses a day boiled water mantra.
Kareena does not fancy aerated drinks.
She does enjoy her drink, only in moderation though.
Ms. Khan said that she keeps her face without makeup for most of the times. At night, she prefers to accentuate her eyes with mascara and kajal/kohl.
Kareena also said that she massages her scalp with a mixture of castor, coconut, olive and almond oil whenever she has time.
Kareena Kapoor is not a big fan of facials though. She denied going for facials completely.
Green leafy vegetables, dal, curd, chapatti and brown rice accompany her for dinner.
Now these are some kareena kapoor khan beauty secrets we all wanted to know. I am a vegetarian myself. So these diet tips and food choices make me a little biased towards her. But beauties, trust me, eating meat does not really appear well on your face. Apart from the fact that some toxins are unable to flush out, it also makes the face look very bulky and dehydrated. Do not forget that animals are injected with hormones to grow soon and get ready to be eaten. The same steroids, upon entering our systems, accelerate the aging process.
Of course, the other aspect is that I cannot afford Lancome every day, but can incorporate her suggestions. So to get your Kareena look, keep these cosmetics handy, always:
What's in Kareena Kapoor's Makeup Bag:
Mascara
Sunscreen
Light neutral lipstick, she has mentioned she loves MAC Cherish lipstick
Kajal, probably the Chanel black kohl she is fond of
Foundation during winters
Compact during summers
Now coming to her fitness regime, Ms. Khan always maintains that she does put in a lot of effort. She is a huge fan of Ashtanga Yoga and Power Yoga, and does Surya Namaskar religiously. She also works out every day for an hour to stay in shape. Take a look at her Yoga regime:
Yoga Asanas Kareena Kapoor Loves:
She starts with a warm up
Surya Namskar- fifty repetitions
Naukasan – abs
Bhujangasana – back
Parvatsana – arms
Virabhadra – legs
Meditation
Size ZERO is not a No brainer
Kareena Kapoor popularized the concept of size zero figure. She did so not by cutting on food intake, but by eating the right food. She followed tips from Dietitian Rujuta Diwekar and was extremely successful in losing weight the natural way.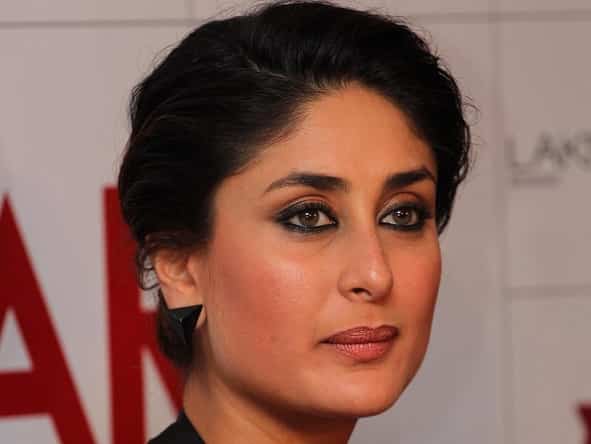 Diet Secrets of Kareena Kapoor Revealed
Bebo decided to give up paranthas for the sake of a healthy lifestyle. Kareena calls chana as her favorite snack. She regularly eats spinach and yogurt.
Once in a while, Kapoor can gorge upon pizza which happens to be her comfort food. When she is in Kerala, she includes idli and appam in her diet.
No pasta, sweets and kheer for Khan on a regular basis.
Catch up on that beauty sleep. Sleep well and sleep tight.
Style Secrets of Kareena Kapoor:
She also ensures that her clothes and makeup complement each other. So if the clothes are loud, opt for minimum makeup. If the clothes and plain and boring, go for a great makeup. This Kapoor girl also said that choose clothes which hide your drawbacks. Don't flaunt your weaknesses. It is always a good thing to be little safe when it comes to dressing up. Begum is very fond of Manish Malhotra's creations. So if you get the opportunity to buy this brand, do not hesitate.
Hair Care Tips
When it comes to hair, Ms. Khan is usually not seen in elaborate hair dos. She keeps her hair simple. So while travelling, it is usually a bun or a braid. She prefers to keep her hair open on occasions.
Bonus Beauty Tip
I also figured out something. No makeup, no great hairdo, just trust your nail enamel. A dark, or bright nail enamel will do the trick. Apart from making your nails feel gorgeous, it will also enhance the glam quotient.
Kareena Kapoor and Facials
Kareena says no facials. When she was recently prodded about her facial regime, she clearly stated that she stays away from facials as the chemicals used are not good for the skin. Now here, I kind of disagree. You know, facials clean the skin, exfoliate it, and then retain the shine. So how is it that our top notch actresses in Bollywood do not go for facials? Probably they do not want everyone to know about their best kept beauty secrets.
Also, their skin regime is extremely hard. It is actually as good as a facial. Come to think of it, you clean your face and detox it every day, and apply some face mask afterwards, isn't it as good as a facial?
But one thing we all have to agree in unison. Kareena is actually very forthcoming and honest about her beauty regime. She did talk to a lot of people, and was gracious enough to share her tips with all of us. I think she is a perfect example of a lady. Most of the actresses never talk about exercise routine and say that they are blessed and do not put on weight. Kareena always admits that she loves to eat, takes her drink and yet works out diligently to shed off all those chunks.
She has always been known for being bold and true to herself. Kareena has never hidden her emotions from anyone. She flamboyant, honest and true to her instincts. I seriously feel that honest people always look more radiant and full of life. So be true to yourself, be careful about your diet and love the beautiful you! May your tribe increase Kareena!
Read More:
Which is your favourite beauty secret of Kareena Kapoor? Share your reviews with us.