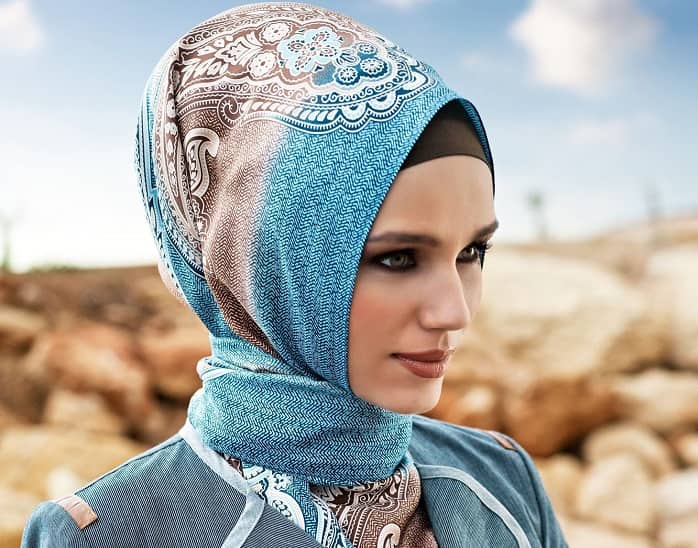 God created the seven skies and the earth, the moon and the stars, the Universe and the galaxies. God created the woman. And Bingo! Man could not contain his happiness. He loved her and adored her, simply because she completed him. She was perfect and perhaps the most beautiful of God's creations. Hijab, in the religion of Islam is that particular expression of adoration for a woman. She is precious, so she needs to be preserved. She is irreplaceable so she needs to be honored. She is beautiful without realizing the power of her beauty, so she needs to be covered. It is by no means aimed at ripping-off her identity or her individuality.
A stylish woman, is well, a stylish one. She can work-up any given piece of accessory and make it look like a statement. Hijab, to a stylish woman is one such accessory. Recently D&G launched its line of cotour Muslim-wear and Abayyah, having the Hijab strut-away on the ramp. The fashion-line was a huge success, and why not, the Muslim women of today are wearing their Hijab like a trend. Earlier a swell H&M launched its 'Hijab collection' making it a pioneer in Muslim-fashion wear, which still enjoys a huge success. Fashionable Muslim women are emerging as the new 'Hijabistas', changing the Hijab from being dull and boring to being full-on high-fashion. There are few beautiful women who have made the headlines with the Hijab; surprisingly a few of them are also non-Muslims who have adorned the head-piece with such oomph. Let's take a look.
1. Mariah Idrissi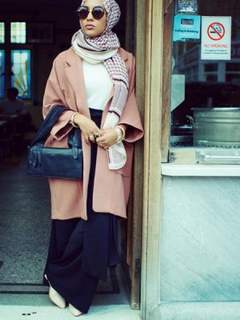 Who better than the first-ever 'Hijab-model' in the world to start this very special list, yes Mariah Idrissi is the woman of the moment. Idrissi hit a world-wide fame, made headlines and had more than 24,000 followers on her instagram after the famous H&M campaign. For its exclusive 'Hijab line', H&M chose a Muslim Hijab-clad model to showcase its creations. And boy did she rock it or what! Mariah and H&M proved that a woman can look every inch beautiful and fashionable, even in a Hijab.
2. Hanah Tajima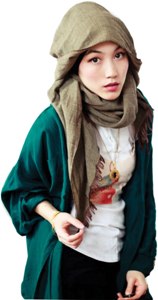 The British-born Japanese fashion designer teamed-up with the fashion giant UNIQLO to launch the Muslim-inspired line of clothing. The effort was a huge success and why not? With the raise of the new 'Muslim-Chic' around the globe, more and more Muslim women want their hands on something that fuses modesty with fashion. Being called the 'fashion designer redefining the Hijab' by the Britain's Channel 4 News, Tajima is ready for her latest clothing-line launch in the UK.
3. Yasmin Kanar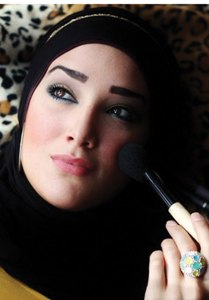 Any regular YouTuber would instantly recognize Yasmin Kanar popularly known as 'YazTheSpaz'. Being a professional make-up artist and stylist Kanaz enjoys a huge following on FaceBook and Instagram. Her raise to fame is credited to her 'Hijab-tutorials', where she instructs on how to style your Hijab and yet be trendy. Her wedding video was a huge hit as well, where one could watch a fairytale wedding with the gorgeous Yasmin Kanar in her bridal glory. She wore the white gown, she held the exquisite flower bouquet, her shoe and jewellary was impeccable and she wore her Hijab. Yes, she was every inch as stunning as any other girl on her wedding day.
4. Nadia Takolia
For Nadia Takolia, Hijab is Liberation. Her raise to fame was her feminist approach that believes Hijab empowers women and allows her freedom from the social norms of physical perfection. With the world obsessed with its own perception of beauty and sexualized image of women everywhere from job interviews to TV talent shows, Takolia dares not to be judged based on her physical form. Desp ite being from the Islamic faith, for Nadia her headscarf is more political than a religious symbol.
5. Dina Toki-o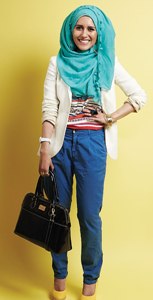 Dina is what you call the new-age Muslim woman who is not ashamed to embrace her fabric of faith and blend it smoothly with the latest fashion. One look at her fashion-sense and you will observe that it is casual, elegant, chic and modest all rolled into one. She is a blogger and a vlogger and has her own ready-to-wear line of Muslim clothing, making her one of the most sought-after designers at the moment.
6. Yuna Zarai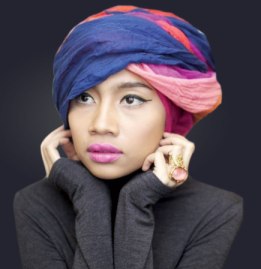 Being a popular singer and lyricist, Yuna Zarai is a celebrity in Kuala Lumpur. However what puts her apart from the rest is her Hijab. Flaunting her headscarf with oomph, Zarai inspires others to go-ahead and wear their Hijab as their own style-statement.
7. Amena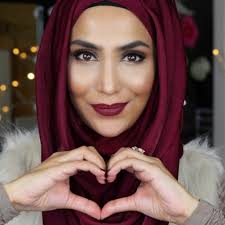 A known face on YouTube, Amena is the Founder of the online Hijab and clothing store 'Pearl Daisy'. Amena, popularly known as Amenakin, is a stylist and a fashion advisor who has a huge following and viewership. Her tutorials and videos are focused on how to dress-up the Hijab and fuse it with fashion, also allowing the young-Muslim crowd to style-up their Hijab.
8. Iman Aldebe
Iman Aldebe is a celebrated fashion designer and the founder of 'Happy Turban' line of clothing. Surprisingly,her client list also includes many non-Muslim women who wish to wear the scarf just for fashion. According to Aldebe, Hijab identifies the Islamic faith; it however is not restricted to it. Because of its various texture, colors and patterns, the head-wear has many buyers and for various reasons; be it protection from sun and pollution or better care for your hair when stepping outside.
9. Nazma Khan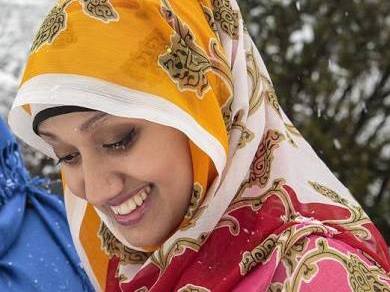 Nazma Khan deserves a special mention on the list, as she is the founder of the much-talked about 'Hijab Day'. She is one such female who fought all prejudice just to be able to wear her Hijab and today she proudly declares that her Hijab is a part of her identity. Having faced much bullying and ridicule, Khan says that she has the rights to choose what to wear just as any other woman and will not sit back and remain silent about her sufferings just because her outfit is 'different'. Today, however, she is a Muslim Woman Icon, extending her gratitude to millions of non-Muslims who stepped-out to lend their support.
These are just a few of the many young, famous and beautiful Muslim women who are redefining the concept of Fashion through Hijab. However, there has been a world-wide acceptance of the head-wear in recent times, thanks to the growing Media awareness. Surprisingly, there have also been instances where the Non-Muslim women have taken to adorning the Hijab, just to get the feel of it. With February 1st
being proclaimed as the 'Hijab Day', it allows women of various faiths, beliefs and outlooks to observe how it 'feels' to adorn the Hijab.
While some call Hijab 'enslavement', there have been quite a few feminist voices who claim Hijab to be an expression of freedom. If a woman is 'free' to expose her body, she is just as 'free' to cover-up herself and choose not to be judged by complete strangers. The Paris University sparked fresh debate over the Hijab Day, where some women found themselves being stared up-on, others felt completely relaxed without the pressures of prying-eyes. As JayZ popularly stated, 'France has many problems, Hijab is definitely NOT one of them'.  A clear breakthrough came across when the ultimate fashion-doll Barbie got a makeover and adorned the stylish Hijab. These 'Hijarbies', as they are popularly known, are chic and stylish with all the regular features of a typical Barbie, except with a Hijab and are they cute or what!
Lastly but not finally, I would like to add, just as a Turban is to a Sikh man, a 'pallu' is to a devout Hindu woman or the Bikini to a swimsuit model, Hijab is an identity as well. Now it is up to you to feel suppressed and sulk in the corner or go out there and flaunt it to the world. The choice is yours.