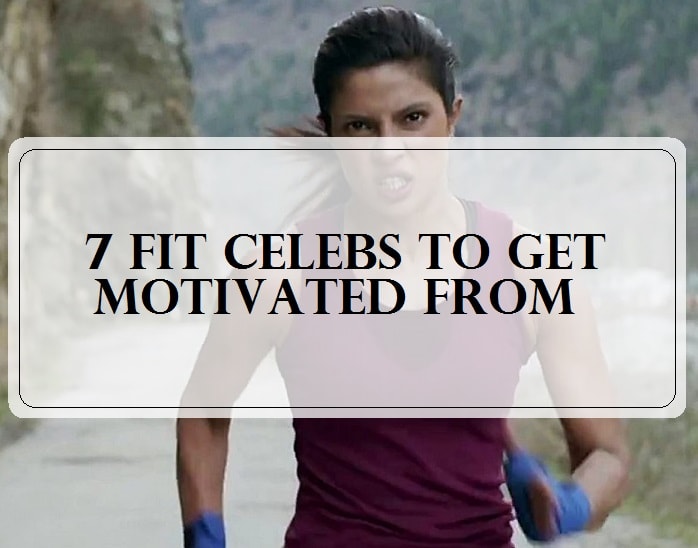 Top 7: Hot Bollywood Actress and their Fitness and Diet Secrets, Workout Routines
In today's busy & stressful life, being fit & healthy is truly considered a blessing. We all look up to different celebrities for their healthy lifestyle & exercise regime. Let us take a look at some of our top Bollywood divas & how they manage to remain in perfect shape at all times. These Indian actresses have grueling work hours yet manage time for their gym and workout routines along with following a healthy diet plan morning to night. They have lost weight and gone from fat to fit. Its not just about weight loss but overall health and fitness. And all this hard work have gained them titles like hot and sexy! Let's see the best fit bollywood actresses and their fitness and diet plans.
List of Fitness Secrets and Diet Plans of Top Bollywood Actresses:
Deepika Padukone: Secrets to her Athletic Body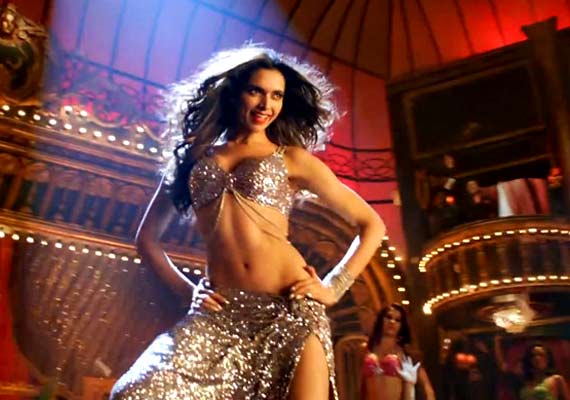 Deepika Padukone is certainly the reigning Queen of Bollywood & one of the fittest actresses in the hindi film industry today. Being a badminton player, she has always been in great shape since childhood. Her fitness trainer Yasim Karachiwala helps her stay fit at all times. Deepika has a great metabolism structure & she believes in having a healthy body rather than just being slim. Her perfectly toned body is the proof of her discipline, hard work & a strict diet.
Her Workout and Fitness Secrets:
Her fitness regime includes Pilates, cardio & strength and weight training. She also practices Yoga & does Surya Namaskar & asanas like Cat Stretch, Warrior Pose & shoulder stands. In addition, she also does Pranayama & meditation to relax her mind.  She is not a gym freak & whenever she is busy shooting, she indulges in some physical activity like running, swimming or simply walking
. Thus, she stays active which helps her keep a well-toned body. Her fitness mantra is 'Make fitness a way of life'.  She also incorporates dance in her fitness regime which further helps her shed the extra calories.
Her Diet Secrets:
She does not like to cut down on her favorite foods & eats meals in small quantities every two hours. She eats fresh fruits & her diet is a proper mix of proteins & carbohydrates. She has a sweet tooth & loves chocolate, but she makes up for indulging in the guilty pleasure by going for extra workout sessions. She is a teetotaler which totally works to her advantage. She drinks plenty of water & takes a good night's sleep to remain healthy & glowing!
Bipasha Basu: Fitness Enthusiast and Strongly Built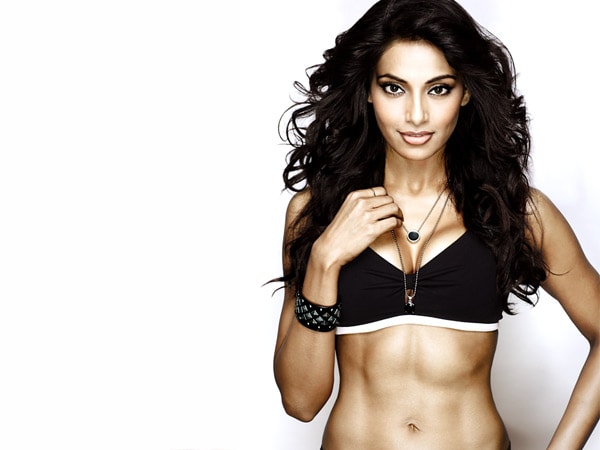 This Bengali beauty is another fit actress everyone looks up to. She had everyone talking about her perfect figure in the movie Dhoom 2. Bipasha works very hard to stay fit and in perfect shape. She follows a strict diet and workout regimen. She has also released fitness DVDs titled 'Love Yourself'. She is a fitness enthusiast & does not believe going on crash dieting or taking slimming pills.
Instead, she emphasizes on taking a balanced diet & avoiding junk food. She drinks plenty of water daily to flush out impurities & loves coconut water. This keeps her hydrated & makes her skin radiant too! She works out on treadmill & practice cycling & kick boxing. She makes it a point to alternate between different activities to prevent it from becoming monotonous. She also emphasizes on taking a good 7 to 8 hours of sleep every night.
Kareena Kapoor Khan: From Size Zero to Overall Fitness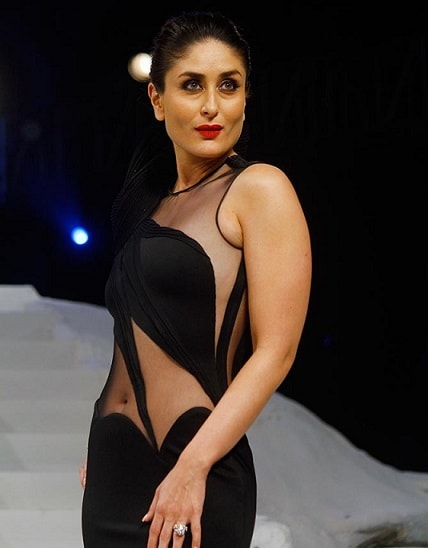 Kareena is a truly a style icon of Bollywood. She was in the limelight for her size zero figure in the movie Tashan for which she worked really hard. Kareena does pilates & cardio exercises but she focuses most on doing Yoga. Kareena's trainer Payal Gidwani Tiwari made her fall in love with Yoga. She religiously devotes at least two hours to yoga every day, no matter how busy she is. She loves to do power yoga which includes with Surya Namaskar, Bhujangasana, Virabhadra & Bikram yoga. Her cardio involves running, biking and swimming. Kareena takes a healthy diet and follows a strict exercise regime.
She loves food & does not believe in going without food for days in order to lose weight. In fact, she even includes sugars & ghee in her diet but in moderation. She eats everything but in a balanced way & she also emphasizes on the significance of a good night's sleep. She eats small meals after every 2-3 hours and drinks at least 6-8 glasses of boiled water every day.
Priyanka Chopra: Fitness and Diet Secrets Revealed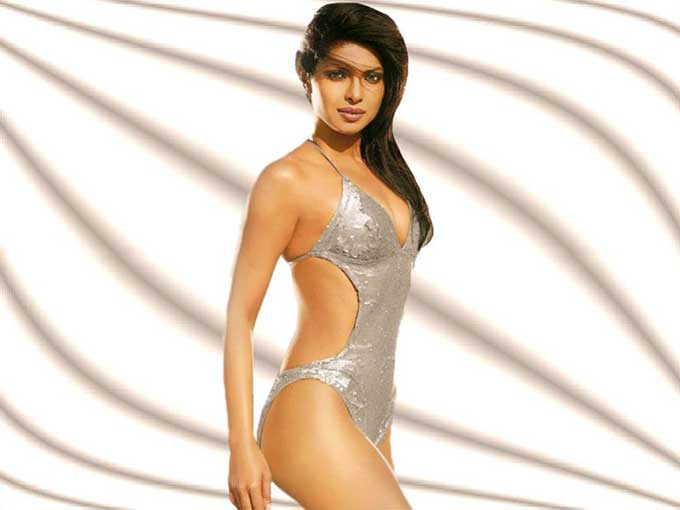 Our very own Piggy Chops is proud of her perfect sexy figure & never forgets to flaunt it & rightfully so! She looked ravishing in the movie Don & never shies away from donning a bikini either. Although she has a natural lean figure & does not gain weight easily, but she makes it a point to stay healthy and fit. She takes a simple and well balanced diet & eats in small quantities every two hours. She is not a gym freak, but she works out regularly on treadmill & does cardio. In addition, she practices running, spinning, push-ups & lunges.
Yoga is also an important part of her workout regime s ince it helps in to keep both her mind & body She enjoys doing stunts and also learnt Gatka or desi martial arts . Being a true Punjabi kudi, she loves food. She indulges in her favorite dishes once in a while but strictly stays away from fried & fatty food. She takes in plenty of fluids & loves drinking coconut water. She includes a lot of green steamed veggies and fruits in her diet as well.
Shilpa Shetty Kundra: Secrets to her sexy figure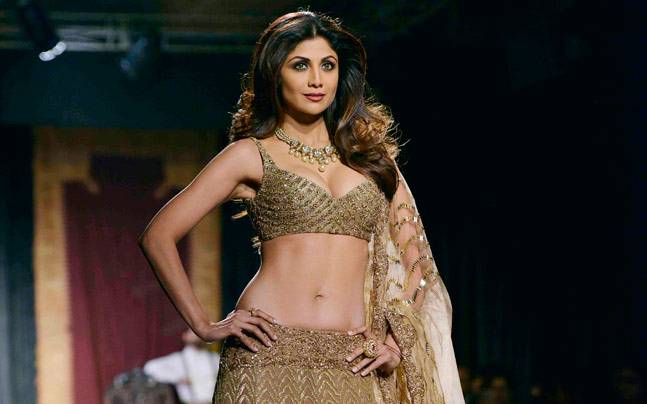 Shilpa Shetty is one actress who has definitely turned sexier & fitter with age. She has come a long way from her robust body frame in the early years. Today she has one of the best bodies in B-town. She has released DVDs on yoga and pranayam as well. However, she weighed as much as 80 kilos during her pregnancy. However, she started working out in a few months & was back in her sexy avatar. She is truly an inspiration for new mothers to get back in shape and shed the extra kilos. She revealed that she used to work out in the afternoon when the baby was asleep.
She believes in taking a balanced diet & starts her day withamla or aloe vera juice. She avoids white carbs & instead includes brown carbs in her diet. She absta ins from consuming snacks in between the meals. Her fitness regime includes cardio workout, strength training & yoga & meditation
. She has allocated different days in a week for different workouts. She also takes
carbs & non-carbs rich diet
on alternate days. She is strongly against dieting & believes in eating healthy & exercising well. She loves to
drink green tea and stays away from sugary drinks
. She makes it a point not to eat after 8 pm and takes her last meal at least three hours before going to bed.
Malaika Arora Khan: how to get her hourglass figure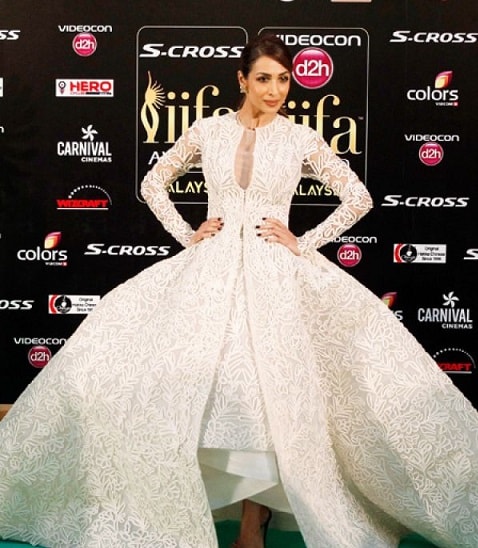 A mom with an hourglass figure & loads of oomph, she literally puts many of us to shame. Malaika believes in eating healthy & starts off her day with a glass of warm water with lemon and honey, followed by a liter of water. She also drinks coconut water, green tea & healthy juices to keep her well hydrated. She follows a five meal plan with nutrient rich foods & eats everything but in moderation. However, she avoids fried & oily food. She cooks with extra virgin olive oil. She believes in an early dinner & does not take any carbs at night. She truly believes in making breakfast the heaviest meal followed by lunch & then dinner the lightest one.
In addition to the cardio exercises in the gym, she also indulges in aerobics, hip-hop & Yoga to work on different parts of her body. She works out thrice a week practicing squats, kickboxing & free weights. She also loves to jog & swim whenever it tends to get monotonous. She also dances to keep herself fit & knows many dance forms like Bharatnatyam, Jazz Ballet and Russian Ballet.
Parineeti Chopra: Weightloss and Workout Secrets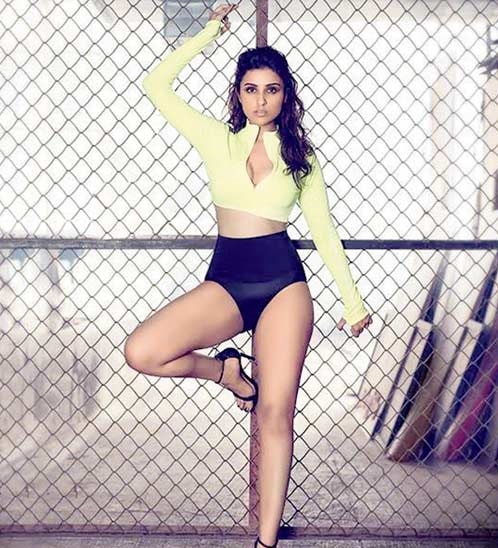 Parineeti took everyone by surprise when she posted photos of her latest fitness photoshoot a couple of days back. After shedding a lot of kilos, she is back in a new avatar & is looking breathtaking. She has been on the heavier side since her childhood days & has a tendency to gain weight easily due to her poor metabolism After being criticized for her weight, she embarked on a journey of losing the extra kilos through intense workout sessions & a strict diet plan.
She starts her day with jogging & then moves on to activities she likes such as swimming and horse riding. Apart from hitting the gym, she also does Yoga & meditation which helps her stay away from stress. She takes her dinner at least two hours before bed & is also doing a form of Kerala martial arts called Kalaripayattu. She now feels that she is much fitter & healthier now. Parineeti is truly an inspiration for all of us & her journey from fat to fitter is commendable.
By Contributor: Stuti
Read More:
Alia Bhatt's Weight Loss Diet Chart Secrets
5 Exercises on How to Get Rid of Love Handles
Best Ways to Lose Weight Without Dieting
Wardrobe Malfunctions of Bollywood
Vipassana Meditation Centres in India
Who is your favourite fit bollywood actress? Share your reviews with us.