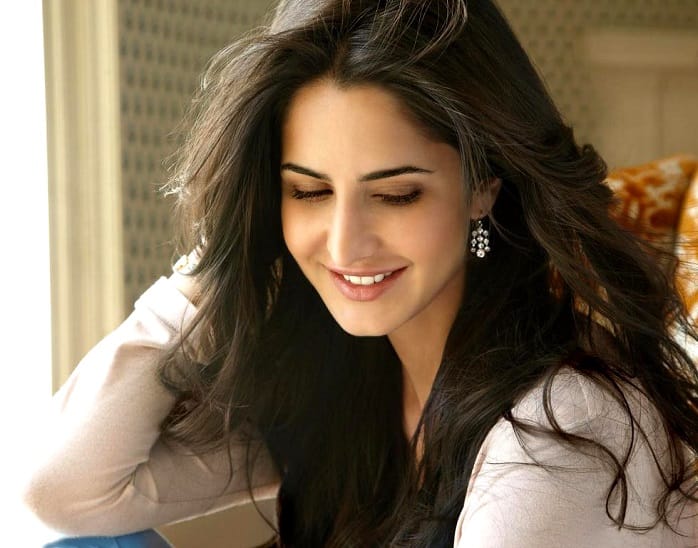 Best Homemade Hair Conditioners for Dry Damaged Hair
A number of us would be guilty of skipping the conditioner after shampooing our crowning glory and then wondering as to why do they look so frizzy, dry, damaged, dull, lifeless, lusterless and have split ends. We all crave for a homemade herbal solution to our hair damage. While going 'No poo' (Yes, the very same method that's responsible for the gorgeous Adele's Lustrous locks) requires a lot of determination, cherry-picking hair conditioner recipes from kitchen that would now adorn our shelves is one tedious affair. A lot of trial-and-error goes into play and it is then, that we end up with that beauty ingredient in our hands that'd be the magical elixir for our locks. Which is why today I will share some hair care tips with you along with the best natural hair conditioners for damaged dry hair.
Commercial shampoos and conditioners come loaded with way too many chemicals. Sure, they do make your hair look glossy, smooth and all of that but think a bit. For how long does the effect last? And aren't we being myopic when we zero in one chemical-laden products that leave us with temporary results rather than go the extra mile and actually do something that will leave us with long-lasting results?
Since I rely mainly on herbal remedies for my skin and hair, today I am going to let some secrets out of my treasure trove of natural herbal conditioners that will cure your hair damage and split ends which will leave your locks thanking you. Ready to jot down the hair tips to cure damaged dull hair? Let's begin with our list of must have homemade hair conditioners that'll glam up your hair while not snuffing the life out of them.
List of Amazing Natural Hair Conditioners for dry and damaged hair
1. CURD AND HONEY HOMEMADE CONDITIONER
Both are packed with so many nutrients that they'd leave you wondering what were you putting on your mane for so long. The high lactic content in curd/yoghurt/dahi  is beneficial for dry damaged hair with splits ends. Honey being a humectant locks in moisture into your hair cuticles, leaving it soft, smooth and glossy. Still wondering how to team them up
Method: Depending on your hair's length, mix curd/dahi into 5 tbsp of raw honey. Those with waist-length long hair, for instance, can add 5 tbsp of raw honey into 10 tbsp of curd. So, the formula is simple- Twitch the quantity of dahi into honey. Slather on your hair lavishly. Wash off after half an hour and Bid adieu to dry damaged hair.
2. CURD AND EXTRA VIRGIN OLIVE OIL HAIR CONDITIONER AT HOME
First things first. Buy only extra virgin olive oil. I see a number of people claiming that the olive oil used by them didn't fetch them any spectacular result as was claimed by the beauty blog/youtube vlog they relied on. It is the extra virgin olive oil that you have to purchase. It comes at a price higher than than all other variants. Look for words like "cold-pressed" and "extra virgin" on the package of the bottle. The olive oil bottle should be of glass and dark green/black in colour. The olive oil must be green-to-yellow in colour.
Method: Now, that we know which olive oil in the market to pick up, add adequate amount of curd. Mix well, massage on your hair. Leave the homemade hair mask on for half an hour and wash off with plain cold water. Did I hear you say smooth hair? It helps a great deal with damaged hair and prevents split ends.
3. SHEA BUTTER HOMEMADE HAIR MASK AT HOME
Let's have a sneak-peak into the beauty regimen of African ladies. One look at their hair care regimen and you'd be thrilled to treat your hair to the bounties of Raw shea butter for every African lady sings paeans in the love of this humble beauty ingredient after all, raw Shea butter smooths out and softens hair strands and repairs hair damage. It is a deep hair conditioning treatment and does not cause buildup and alleviates one off an itchy scalp.
Method: Excited to try it out? It's easy to do so. Just daub sufficient quantity of raw shea butter on your hair covering the scalp and ends particularly to cure split ends. Wash off after an hour to find yourself stroking your soft and smooth hair uncontrollably!
4. FENUGREEK SEEDS AND CURD HOMEMADE CONDITIONER
Both methi and curd from your kitchen are elixirs for dry and damaged hair. Methi (also called fenugreek in English) possesses a high quantity of antioxidants. The germinates ones have an even higher amount. This helps our hair fight the free radicals that increase the aging process, thereby keeps our hair lustrous! It also prevents our hair from getting coarse or dry. In addition to this, fenugreek seeds  are a potent source of protein and nicotinic acid that strengthen the hair shaft and thus, prevent breakage. Dandruff is caused by a dry scalp/fungal infection. Fenugreek methi seeds remove dandruff, thereby ridding one off those eyesore white flakes marking our shoulders when we shake our head!
Fenugreek or Methi is extremely efficacious in strengthening one's hair from the roots and treating follicular problems. All in all, there's no reason to not grab a pack of this little bundle of nutrition from our kitchen for our locks, right? Curd helps to drive out dandruff while adding that coveted shine to dull damaged hair.
Method: Simply soak a tbsp. or two of methi seeds in a bowl containing enough water to cover all the seeds. In the morning, add the entire concoction (methi seeds+water) into a blender with ample curd. Blend till a smooth paste is obtained.
Smear this homemade conditioner gently on your hair. Let your hair repair itself for half an hour (because usually methi seeds get stuck to one's hair if kept for long) and then wash off with ample water.
5. EGGS AND VIRGIN COCONUT OIL HOMEMADE HAIR CONDITIONER
As lip-smacking as they are for your taste buds whichever way they are cooked that is as an omelette, boiled, scrambled, made into a curry or poached, your hair too needs it. The fatty acids present in an egg's yolk helps in ameliorating the skin on the scalp, thus fighting dandruff, flaky scalp and psoriasis. It makes the hair soft, smooth and prevents hair breakage and hair loss.
Lecithin is a fatty protein found in the yolk of an egg. It helps in reducing frizz thereby, making hair smooth. It prevents our locks from becoming brittle/frangible and prevents hair loss as well. Eggs are also enriched with vitamin E which promotes hair growth. They protect the hair from the noxious UV rays of the sun and pollution.
Method: Simply whisk two-three eggs whole with three tbsp. of Virgin coconut oil (this one's the best variety) and apply on to your scalp. Leave the homemade conditioner for half an hour after which wash off with ample cold water.
6. MAYONNAISE HAIR MASK
If there is one item in this entire list that has me guilty of being used on my hair, it has to be the delectable and mouth-watering 10-lettered word "M-A-Y-O-N-N-A-I-S-E". Mayonnaise is creamy and difficult-to-categorize taste leaves one vying for more (okay, I can't generalize for everyone but that's certainly true for me). Mayonnaise is a Holy Grail ingredient for dry damaged and brittle hair. Why? Because it contains oils which help nourish, nurture and moisturize your hair from deep within. It is considered very advantageous for dry and damaged hair.
Method: Simply slather a good dollop of mayonnaise on your hair from roots to tips. Let the natural conditioner stay for 1 hour and then rinse with water. Drooling over your locks already while picturing them?  It's tacit. Go natural and be sure to be thrilled with the results provided you do it correctly.
Read More:
Which is your favourite homemade conditioner? Share your reviews with us.