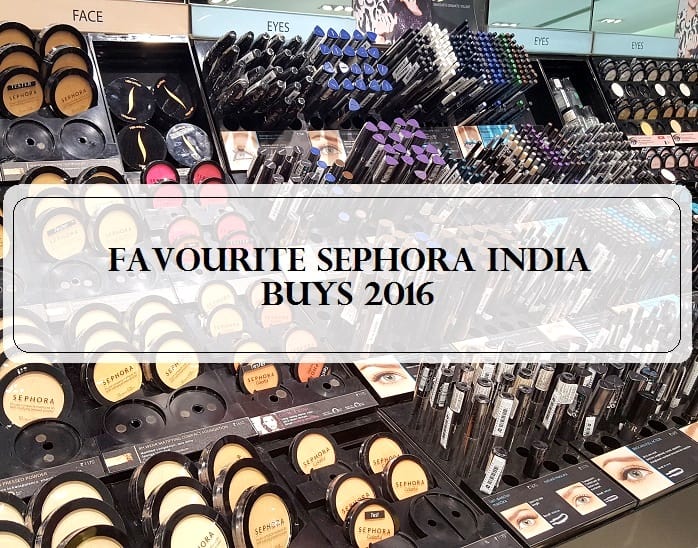 6 Must Have Brands and Products to Buy at Sephora India
Whenever I watched beauty hauls in youtube presented by YouTubers Kathleen Lights, Jaclyn Hill, CarliBybel along with several others, I couldn't help but wish there were more Sephora stores in India. Sephora is a French chain of cosmetics stores featuring more than 250 brand which also includes their private label. They offer beauty products such as makeup, skincare, hair care, fragrance, body products and many more. But before that, here is one important news.
Sephora Select City Walk, Delhi just got a makeover!
If you are a frequent at the Sephora Delhi store then you must remember the sad state of the store in the recent past. Empty shelves and nosy SAs are some of the things which put us off but hopefully all has been changed at the store as the management has been taken over by Arvind Lifestyle Brands.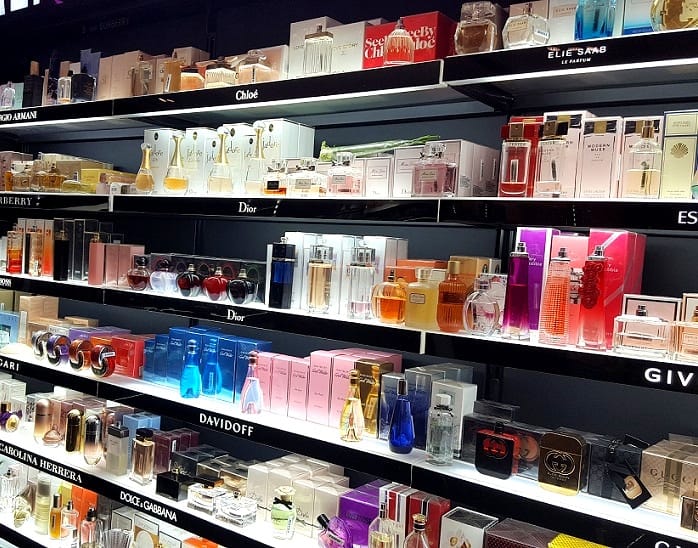 Some of the changes we noticed: some new skin care and hair care brands, better stocked NYX shelves which never had any products earlier, better organized fragrance section with men and women fragrances sectioned alphabetically, large LCD screen at the counter and better arranged bath and body section. They also have a Benefit Brow Bar where you can go and have your brows waxed! Yep. Team VNA tried the brow bar and loved the results. The entire thing was streamed live on our snapchat handle (id: vanitynoapology) so do keep a look there for more such videos.
Since there are so many brands to choose from, it is hard to pick which ones to go after. So here are the most sought after and popular brands in Sephora India that you all need to try out & get in your vanity!
List of Sephora India Brands to Try:
Soap & Glory: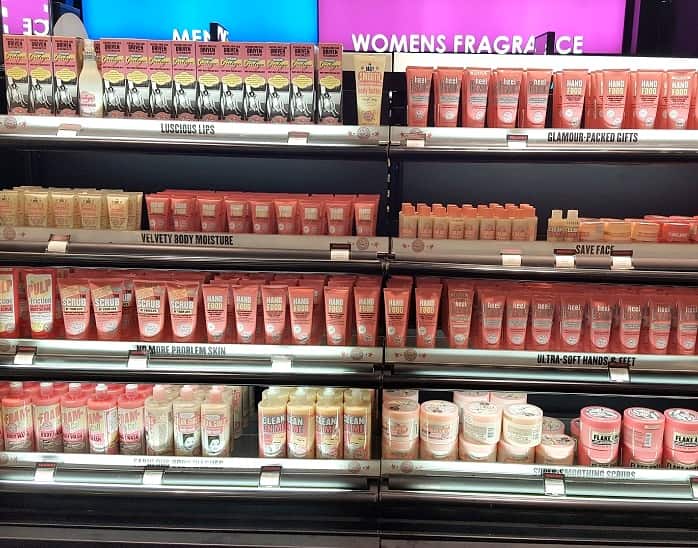 Full of quirky names and packaging, Soap & Glory provides full range of beauty, body and bath products for people to indulge and fall in love with. What immediately pulls you towards their counters at Sephora India stores is the gimmicky packaging. Their products are very much sort after especially the Kick-Ass powders, the various body care and bath products. Their body butters, scrubs and washes are to die for along with their bronzers, lip glosses and blushes!
2. Make Up Forever:
Richly formulated and very high in demand, MUFE is a brand which is present in ever makeup-a-holic's vanity. Smartly packed and elegantly designed, this brand has won over everyone's heart. Their HD foundation and Concealers are probably their best sellers and they offer such incredible finish and high coverage that lasts for hours. Makeup Forever is brand you simply cannot walk past in Sephora India.
3. Sephora's Own Line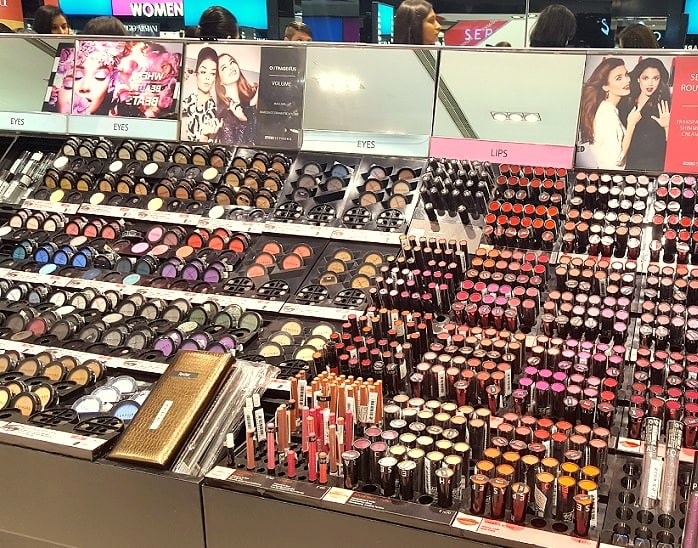 This Sephora India counter is the most beautifully arranged and looks so colourful. From coloured mascaras to fuchsia lipsticks, highlighters to bronzers, gun shaped eyeliners to neon nail paints, Sephora has got you covered. And not just makeup, they have their own line of professional makeup brushes which you should check out as India has a dearth of professional quality makeup brushes. I totally recommend the electric eye lash curler!
4. Stila:
Some of the best-selling Stila products include their Smudge Stick Waterproof eyeliner, Convertible Cheek and Lip Cream, Stay All Day Liquid Lipsticks and Eyes Are The Window eye shadow palette. Everything about Stila screams sophisticated, smart and sexy! Their products are very much soft after and rightfully so as they deliver what they offer. Their liquid lipsticks are a major favourite amongst bloggers and vloggers and so are the very pigmented eye shadows. One of my favourite brands at Sephora India.
5. Benefit: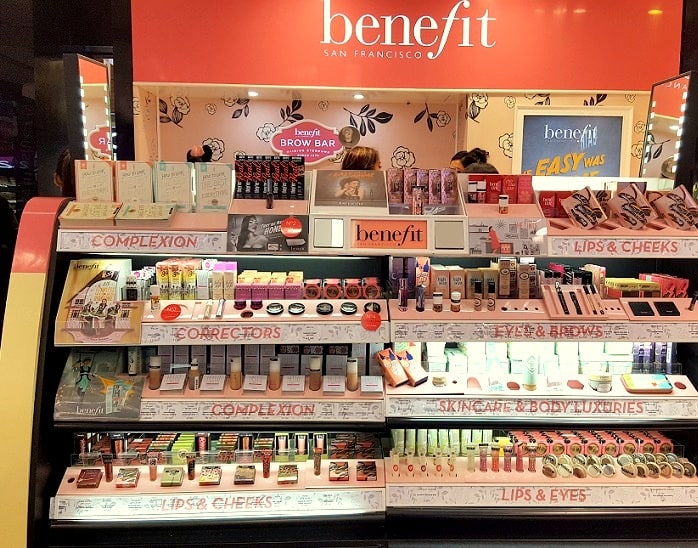 Benefit has quickly become one of the favourite brand there is among beauty lovers. With their unique products and high in demand such as PORE-fessional Primer, Bene-tint, They're Real mascara, their HOOLA bronzers and blushes Benefit is quickly rising to the top. Even their latest release, "Cheekathon" blush and bronzer palette is an absolute shop stopper. Promoted by youtube beauty gurus Kathleen Lights, Patrick Starr and Manny Mua, this palette is winning all the hearts. Another top selling makeup brand at Sephora India.
6. Burt's Bees: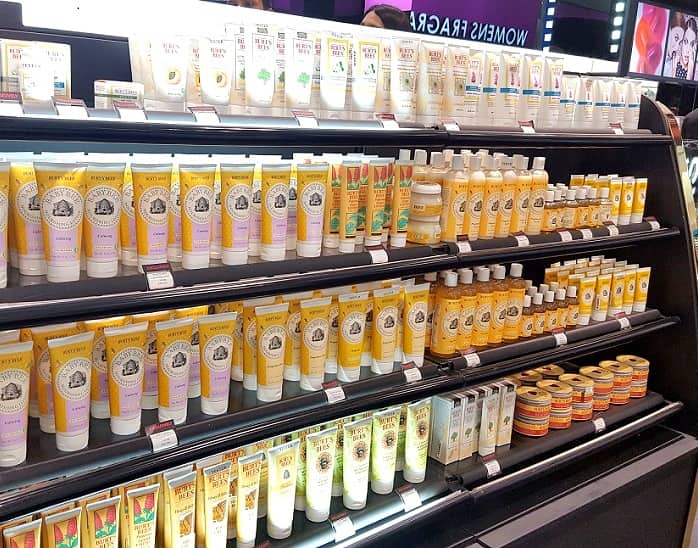 A brand which takes care of all your natural and organic things. VNA has a review on their best seller matte lip balm. The tinted lip balms, body lotions, moisturizers are some of the other things you should check out at Sephora India.
And here are 3 brands I can't wait Sephora to bring in India. I hope we get to see them for my christmas wishlist!
Tarte: Two things that are consistent about Tarte is their enchanting packaging and high quality products. Each and every product that Tarte has or launches is so deliciously packed that you can't help but buy it even if it just to display it. However, their products are of an exceptional quality as well. Their Amazonian and new Sea range are to die for while their luxuriantly designed eye shadow palettes, Tartlettes available in various hues are absolutely breath taking.
Too Faced: Every time Too Faced comes out with a new product, it is always a surprise! Incredible packaging and unreal creations are the best ways to describe their products. Their most beloved products no doubt have to be their exceptional and one of a kind eye shadow palettes. Not only are they prettily named and designed (Chocolate Bon Bon Palette, The Chocolate Bar Palette, Peanut Butter and Jelly Palette, Semi-Sweet Chocolate palette and even their latest, Sweet Peach palette)These eye shadows have incredibly pigmented hues and the most shocking, they smell like the descriptions! Each palette smells like the way it has been described which is insane and an absolute surprise. Not just their eye shadows but their Melted liquid lipsticks, Better Than Sex mascara, Too Faced Hangover Primer, Sweethearts blushes and bronzers are very much beloved.
Urban Decay: Their Naked eye shadow palettes have become a staple in every beauty lover's vanity and are probably even their go to palettes! Full of gorgeously pigmented hues, their naked palettes are the most popular and most sold item. Now when they are selling such highly demanded eye shadows, it was only fair they come up with eye shadow primers that made them last longer and none of us are complaining about it! Their eye shadow primers, which are packed in such a pretty little tubes are available in various shades, used and praised by beauty vloggers and bloggers from all over the world.
Which is your favourite Sephora India brand? Share your reviews with us.