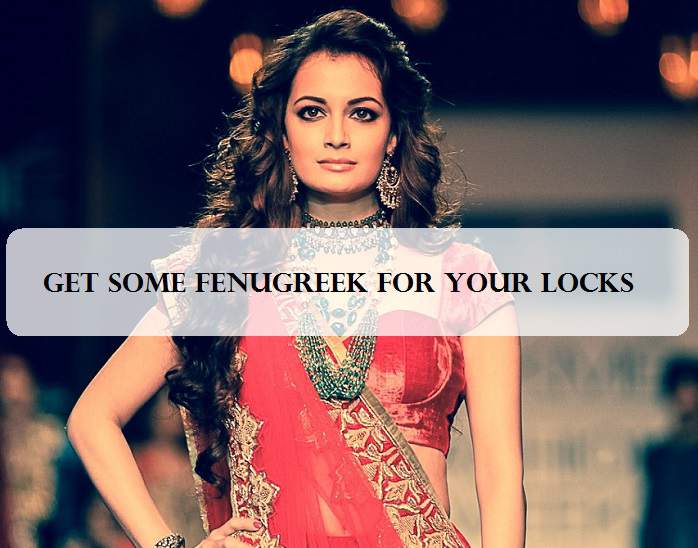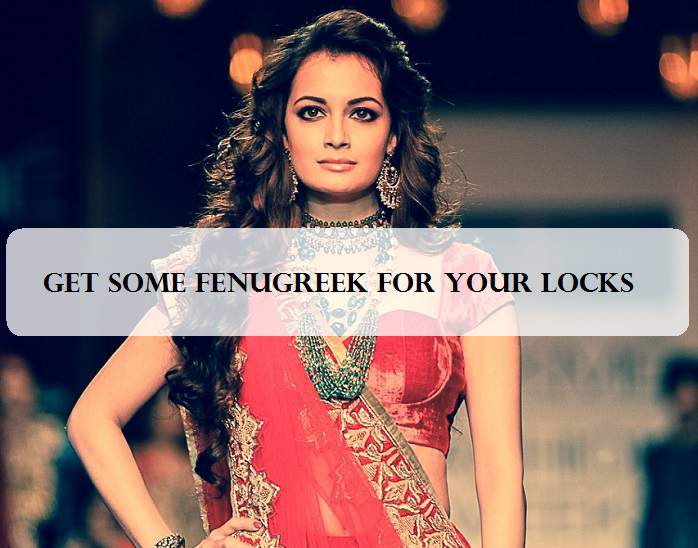 Top 5 Benefits of using Fenugreek Seeds (Methi) for Hair Growth and Hair Fall
You know there is surely something special, inimitable and alluring about gorgeous hair that so many songs are devoted to it whatever be the language. Hindi film lyricists have left no stone unturned in glorifying the beauty of hair. So, why not do justice to their songs and pamper our crowning glory so well that it would seem that those songs were written keeping our voluminous mane in mind? Yes, I am alluding at donning the hat of a DIY expert, head to the pantry and whip some delights for our hair. Let's get started by exploring methi today. I will list the best uses of fenugreek seeds or methi for hair
. Spoilers: it
helps with hair growth
working a hair loss treatment while also
acting as a good hair conditioner
. Curious? Lets see how to use
fenugreek seeds or methi in hindi
and make some good DIY hair packs.
A walk down yesteryear's music corridor and we have the playful 'Ye chand sa roshan chehra. Zulfon ka rang sunehra' which epitomizes flirtatiousness. When you have the evergreen Shammi Kapoor in a song, its 'visual appeal' is anyway, bound to skyrocket, And then there is  another classic of Shammi Kapoor- 'O Haseena zulfon wali jaan-e-jahaan' which compels you to let your hair down and dance like there is no tomorrow whatever be your age. Lets do some justice to these songs and see the many astonishing benefits of methi for hair.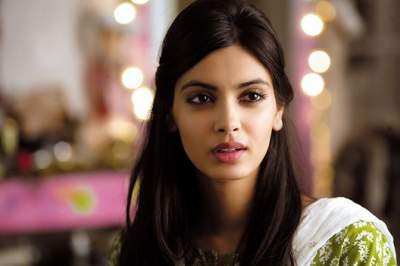 List of Top 5 Benefits of Fenugreek seeds for Hair:
FENUGREEK HAIR MASK FOR THICKER STRONGER HAIR:
Shuddered of seeing your locks thin and fall off like wilted leaves from your scalp? Perhaps, that's a good enough cue to grab a handful of fenugreek (Methi) seeds and treat your mane to its goodness.
Fenugreek powder also known as Methi powder in India and is used for hair care and hair growth. Fenugreek powder is said to be very beneficial for the scalp. It helps stop hair thinning and dandruff. It is also used as a natural hair cleanser.
INGREDIENTS-  Fenugreek seeds and water.
PROCEDURE- Soak 2-3 tbsp of fenugreek in enough water overnight. The water should be enough to cover all the seeds. The next morning, all the seeds would have swollen. Simply blend the seeds in a mixer with all the water it has been soaked in till a fine and smooth paste is obtained. Make sure methi is very consistently blended else all the residues will stick to your hair and you'll end up cursing me on recommending this mask to you.
Apply the methi dana hair mask on your scalp and wash off after half an hour. Shiny and strong hair with a thick girth will what you'll have after a few uses. If you need to stop your hair fall then turn to methi.
DIY FENUGREEK HAIR MASK FOR SHINE
All you need to rescue your tresses from lack of lustre are a handful of methi seeds, curd and amla juice. Fenugreek is one of the best natural conditioner found in your kitchen. The methi seed releases a substance when soaked in water. Applying it on hair endows hair natural shine and bounce. To make sure that your hair stays smooth and soft, use curd. Its high lactic acid content helps arrest dandruff while adding shine. Amla juice helps strengthen hair from roots and bring a natural gloss to hair.
PROCEDURE- Soak fenugreek seeds in ample water overnight. In the morning, drain the water and blend the seeds in ample curd in a mixer. Add 3-4 tbsp of freshly squeezed amla juice. The reason I am asking you to drain the water is because curd has why water per se. Adding water (in which fenugreek has been soaked) will liquefy the concoction way too much making the process of application very messy.
Blend the mixture till a fine and consistent paste is obtained. Apply the hair pack on your scalp and roots. Wash off after half an hour. Repeat twitch a week if your hair needs that extra dose of bounce and lustre!
FENUGREEK HAIR PACK AS A HAIR LOSS TREATMENT:
Methi seeds are extremely effective and powerful in reducing hair fall, dandruff and hair thinning thereby making hair silky and smooth. Methi replenishes hair growth and is a good source of nicotinic acid and protein, vitamin-c and amino-acid. Amla calms flyaway and boosts volume. Reetha makes your hair stronger and longer and reduces hair fall. You will also notice reduced split ends and frizz overtime. Reetha is a also great hair conditioner that also nourishes your hair to help it grow faster.
Shikakai powder is the final ingredient which works as a nice hair detangler. So, you need not use a separate conditioner for hair after using shikakai. Isn't that music to your ears? J
PROCEDURE- In 2 tbsp each of Amla, Reetha and Shikakai powder (organic brand, please) add the puree of 3 tbsp of fenugreek seeds blended in their own water. Mix thoroughly and apply the diy hair mask on your hair for half an hour. Wash off with a mild herbal shampoo and then condition. Your hair will be visibly shinier and feel calm. Regular use will strengthen your mane and act as a hair loss treatment. The scalp feels more moisturized and stays supple!
FENUGREEK SEEDS AS HAIR CONDITIONER:
Tired of pumping every ABC shampoo, conditioner and serum with your favourite actress' picture with 'technologically enhanced' hair on it? While getting hair as glossy as theirs isn't possible because honestly, it is crystal clear that they are the result of photo-shop ,yet I can share one recipe that is going to give your hair a new lease of softness.
Oh, by the way, Kate Winslet has introduced a 'No Photoshop' clause in her photo-shoot and advertising assignments. Now, that's something from which our Bollywood stars can take a leaf from.
All you need is a handful of fenugreek seeds and fresh coconut milk. Fenugreek conditions while coconut milk moisturises your mane deeply.
PROCEDURE- In a bowl of freshly squeezed coconut milk, add fenugreek powder (3 tbsp) and mix well. How to prepare fenugreek powder? It's as simple as it can get. Just grind a few tbsp. of fenugreek powder in a mixer till it is smooth and gentle.
Mix the two thoroughly and go treat your mane with all the nutrition it has been longing for. with this fenugreek hair mask Wash after half an hour and shampoo if required. In my case, it manages to soften my otherwise dry broom-like hair so well that I skip the shampoo.
FENUGREEK SEEDS FOR PREMATURE GREYING
Methi powder helps to prevent premature graying of hair by nourishing the follciles of our tresses. Triphala powder which is a combination of three highly nutritious powders- Amla, Harad and Bahera if employed, will leave your mane rejuvenated, rendering your fear of having grey strands making a peak-a-boo from your mane unfounded!
PROCEDURE- In 3 tbp of Triphala powder, add fenugreek puree (soaked seeds blended till smooth in the same water it has been soaked overnight). Mix well and slather generously on your scalp. Let the hair mask work its magic for half an hour. Do not keep fenugreek masks for more than that since it tends to stick one's hair making the removal a Herculean task!
Wash after half an hour and try to control yourself from running your fingers down your crowning glory.
Methi has so many uses not just for hair but skin and health which I will share soon. Enjoy using fenugreek powder for hair loss and grow your hair as long as a disney princess!
By Contributor: Nidhal
Read More:
Which is your favourite use of fenugreek seeds for hair? Share your reviews with us.