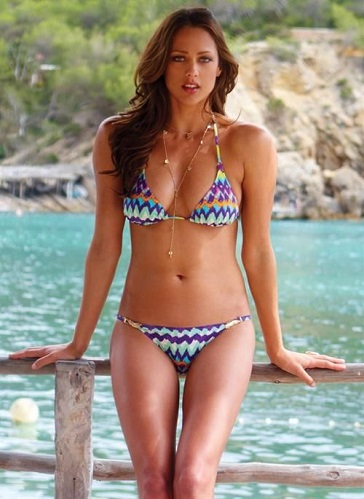 Top 25 Most Beautiful African Women 2016
Today, African countries have the most beautiful women in the world. Beauty is something which cannot be defined, but when it comes to African women's beauty we feel, along with facial beauty of course, there is beauty of the brain. African ladies have made a mark in intelligence along with their features and bodies in the entire world. With the beauty of nature and wildlife, we are also in awe of the gorgeous African girls. They have beautiful faces, sexy curvy bodies and an attractive personality. They have accomplished themselves and have pushed their limits to achieve what they want. Let us have a look at some of the hottest African celebrities ever. My list includes famous personalities, actresses, models and singers.
List of Hottest Women from African Countries
1. Jawahir Ahmed
This very popular woman from Somalia won Africa Utah. She also was Miss Somalia in the Miss United Nations USA Pageant. Along with modelling, she is in to Health Sciences. She definitely has a long way to go. She experiments with her Hijaab a lot. I love this picture where she has a sequined cloth hijab on her and her pose is just magical. Her eyes are really beautiful which compliment her face. She truly has made Somalia proud.
 2. Leila Lopes
Angola UK 2010, Miss Angola 2010 and Miss Universe 2011 and not just that she is the first Angolan woman to hold these positions. The gorgeous lady just got married to Osi Umenyiora in 2015. She makes us remember Sushmita Sen for some reason for the confidence in her.
3. Isha Isatu Sesay
This famous journalist and correspondent for CNN international is from Sierra Leone. The whole world is in awe for her gorgeous face, pleasing personality and such confident communication skills. And look at that smile that takes a million hearts away. Definitely, she is one of the most beautiful women from Africa. The popular tv star got married in 2013, her charm is awesome.
4. Lupita Nyong'o
She is the first Mexican and Kenyan actress to win an Academy Award, that is surely a glory. She was named as the most beautiful woman in 2014. Her yellow sunflower skirt looks amazing and brings so much freshness to her full smile. She is also involved in a number of organisations which are in to women and children development. The sexy lady truly defines the definition of beauty.
5. Nonhle Thema
This popular beauty among South African Women is known for presenting music shows. Her mother was a beauty queen as well (which makes us clear of her genes and her looks) as she was Miss Africa South and her father is a journalist. And we can see that the african singer is a mixture of both. Her beautiful curves are something which inspires us.
 6. Salma Rachid
Salma is from Tafilalt. Since childhood she had a passion in drawing, fashion and music. She won the fifth place in the second season of Arab Idol and not just that she was the youngest contestant there. The african celebrity stands tall and smart with a confident personality.
7. Thandie Newton
This famous Zimbabwe beauty is known for working in Mission impossible II opposite Tom Cruise, and my heartbeat has fastened writing his name. I must say, she is so lucky. Her fresh dewy skin gives her a wonderful look. Very hot and sexy.
 8. Ada Osakwe
This 34 year old woman and the Senior Investment Adviser to Nigerian Minister of Agriculture. At this young age the beautiful woman has achieved so much not just that she works directly with the minister and advises him on his policies. The gorgeous beauty has also worked in various other areas like the African Development Bank and the Kuramo capital. Her pleasing personality and dress sense is something to look up for.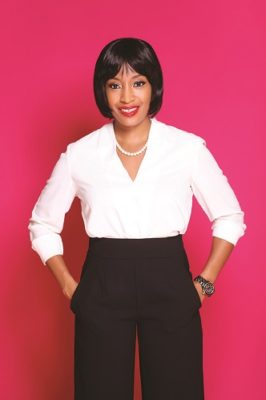 9. Atong Demach
Miss Malakal 2009 she belongs to South Sudan. Her beauty bones are to be craved for. The supermodel was also a part of other pageants like Miss Earth 2010, Miss World South Sudan 2011 and Miss World 2012. Apart from this she is an ambassador for public relations to government of Japan. Now this is something, we truly call "beauty with brains".
10. Lorraine Van Wyk
Her green eyes and hair are just magical. This hot african beauty from Sierra Leone is stunning and we are left with nothing to say.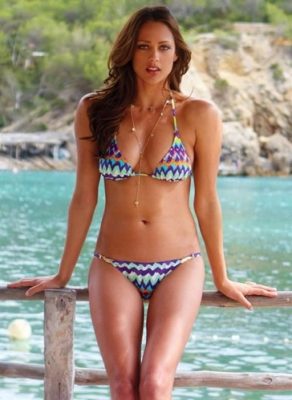 11. Nyasha Matonhodze
This popular beauty from Zimbabwe in South Africa has a body to look up for. She debut walk was for Louis Vuitton in London. A supermodel and fashion name today. This 94 born dark brown beauty is indeed hot, beautiful, sexy and gorgeous.
 12. Joelle Kayembe
One of the highest paid black South African super models, she was 11 when migrated to South Africa. You must be able to recall her as a suitcase model in deal or no deal. Her stunning and sensuous look makes us a fan of her. She is widely known in the fashion industry.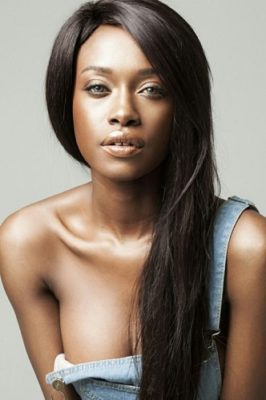 13. Genevieve Nnaji
Her full curvy body makes us look at her picture again and again. Did you know that she started working at the age of 8!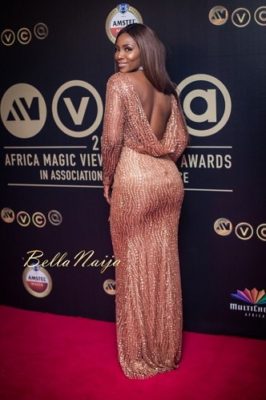 14. Adaora Akubilo
This tall Nigerian beauty is 5'11" and has worked with several brands. Her body is fascinating and she defines beauty at another level. Her top model looks are just inspirational.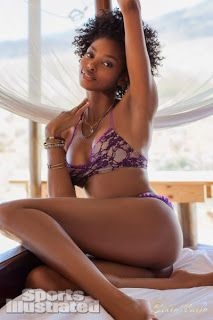 15. Nadia Buari
This cute and hot Ghana beauty is one of the leading actresses in Ghana and one of the most gorgeous faces in the Nigerian movie industry. Not just that she is a mother of twin girls. Now this is beautiful. She is also famous for her lovely nature.
16. Dillish Mathews
Big Brother Africa Season 8, yes, she won it. She is a psychology student and we are truly in love with her hair and her hot looks.
17. Cristy Spencer
A student of marketing and publicity, Cristy won Cape Verde 2013 and Miss Ecowas 2013. Her innocent smile is magical and the innocence on her face is beautiful.
18. Lindiwe Mazibuko
Fourth youngest parliamentarian, Mazibuko is already being touted as a future leader. Mazibuko won Young Global Leader by the World Economic Forum in 2013 and South Africa's Most Influential Woman in 2012. Her million dollar smile and her attitude is inspirational. She shows us how your size should not let you stoop and you can go on to touch new heights.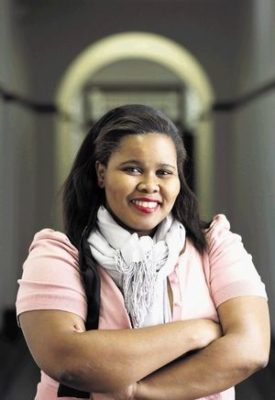 19. Honorine Uwera
She has beautiful eyes and she is the one who walks for Marc Jacobs. Honorine is a Rwandan beauty and appears in Nordstorm catalog and Elle Editor. She is also active in Blacks in Fashion discussion. She seems bright and intelligent to us.
20. Mirriam Chemmoss
This gorgeous lady from Kenya, Africa was the female artist in the legendary Soukous Stars band. She has mentioned that her inspiration is her own self, now this we learn from her, it is not necessary to look up to others for inspiration, your own life experiences are at times sufficient to teach you something. You should have confidence in your own mistakes.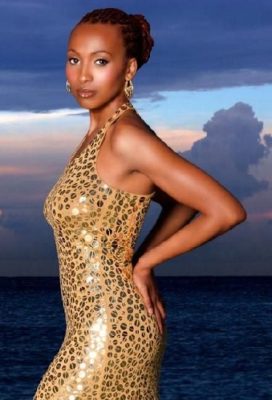 21. Arwa Gouda
World's Best Female Model 2004 to 2006. This lady from Egypt is truly beautiful and is fluent in English, French and Arabic languages. She started as a Model at an early stage and won the Best Model of the World. Gradually she developed her acting career.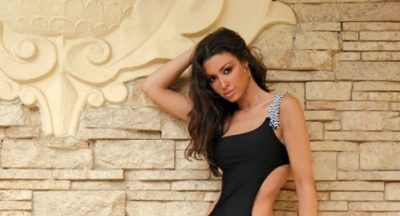 22. Nadia Zighem
Her family is from north of Algeria and she is a french singer with a really beautiful stage presence of her own. Her killing performances are something to look up for.
23. Camih Gantin
She was crowned as Miss Togo 2012. Her fascinating looks, specially her hair makes us look forward to her and makes her look even gorgeous.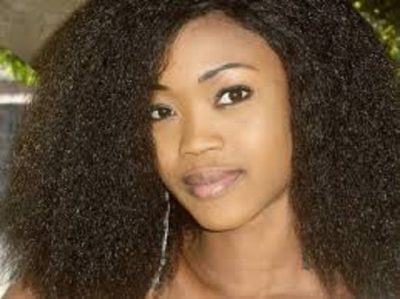 24. Isabel Dos Santos
Africa's first billionaire woman, the daughter of Angola's President, Jose Eduardo Dos Santos, she is one of the continent's most powerful businesswomen. Her key to success and beauty is simplicity we feel. Look at her picture, how fresh it feels and simple it depicts.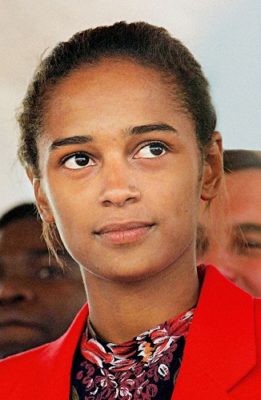 25. Rapelang Rabana
This young entrepreneur is the founder of the firm Yeigo Communications which Cape-Tow, South Africa based. Rapelang Rabana is a computer Scientist and South Africa's first free VoIP mobile services provider. We look forward to women like her. Look at her beautiful smile. Beauty with technology comes to my mind.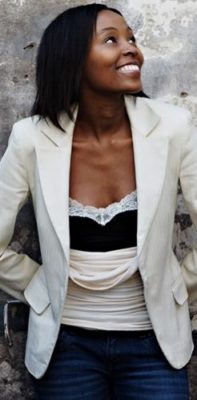 Image Source: 2,3,4,5,6,7,8,9,10,11,12,13,14,16,17,18,19,20,21,23,24,25,26
Read More:
Who do you think is the most beautiful woman in Africa? Share your reviews with us.