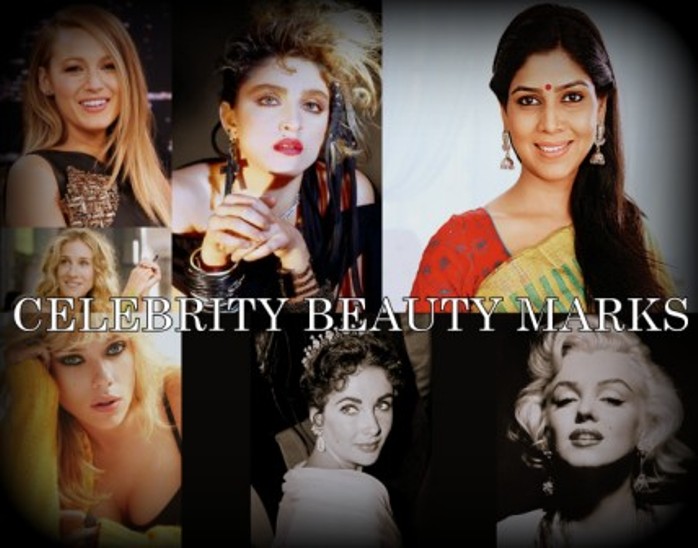 Top 16 Famous Celebrities Who Embraced Their Beauty Marks
When we think of a celebrity, Flawless is what the society expects! But there are some celebs that have gone against this convection and come out looking even more amazing. As Coco Chanel once said that Beauty begins the moment you decide to be yourself. Call them face moles, birth marks, spots or beauty marks..truth is they look beautiful. So here is a round up of 16 of the famous style icons with legendary birth marks who have managed to change the rules, for Good!
List of Celebrities with Famous Face Moles and Beauty Marks
1. REKHA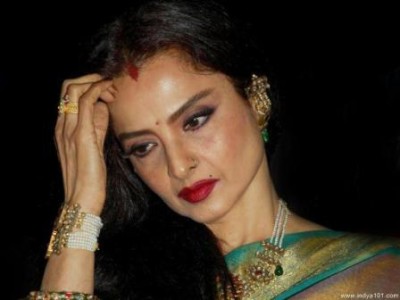 What better person do I start with other than the timeless Indian beauty, Rekha. Even her facial mole above lips is famous, iconic. At the start she was not what she is today, she has confessed that she called Ugly Duckling of Bollywood films because of her dark complexion and South Indian features. She took this criticism positively, changed her complete persona and now, even her mole is called a beauty mark.
2. MARILYN MONROE
She is someone who doesn't even need an introduction. Sensual, Stylish and Blonde. The mark was on her right cheek above her lip. She used to highlight the mole slightly with makeup. During her times, the girls of America went crazy following the beauty trends she set. The subway grate scene with her dress flowing, from the movie the seven year itch (1954) is drop dead hot! Famous till date.
3. MADONNA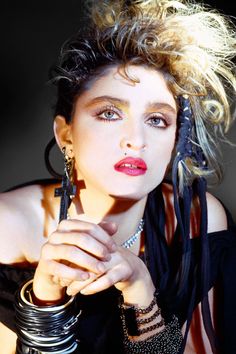 One of the top Hollywood stars, style sensation & a fashion evolution in herself. She has a new look and a new hairstyle every year, since 1979!! In her initial success years around the 80s, her mole was slowing becoming a part of her identity. Undoubtedly one of the most beautiful women with a beauty mark. Everything she does is a sensation, but her birth mark above the lip, it's not visible anymore. Sob. Sob.
4. ANGELINA JOLIE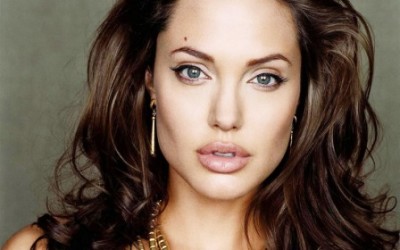 other than being a phenomenal actress and known as THE MOST BEAUTIFUL WOMAN ON EARTH, she is also known for not hiding the famous mole on her forehead, there isn't anything on her that we don't find perfect!! Including her beauty mark! She is one heck of a dazzling beauty, the world has always appreciated her lips, eyes, even her husband! Enviable, huh? But then, I won't be the only one, just kidding
5. SARAH JESSICA PARKER
My idol, the very stylish, the most famous actress, CARRIE BRADSHAW of sex and the city , she is the sole inspiration of my writing career ! Her birth mole used to rest on her chin, simply enhancing her beauty somehow, which she sadly has gotten removed. Probably her beauty spot doesn't make the cut in my list, but when it was there on her, it was there for good. As its rightly said, exceptions always exist, consider this to be one.
6. BLAKE LIVELY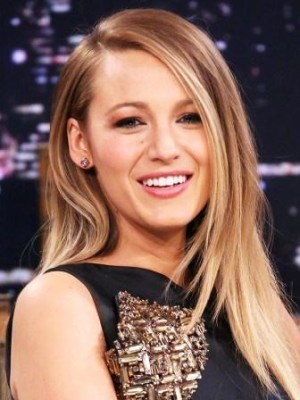 Famous for being Queen S , in CW series Gossip Girl, Blake also has a beauty mark, a mole by her nose. She seems to be quite comfortable with hers, perfection on point. Blake is a stay at home mom now, enjoys baking cookies and cakes. Ironically she and scarlette are both in this celebrity list, Blake is married to Ryan Reynolds, scarlette is his ex wife.
7. ELIZABETH TAYLOR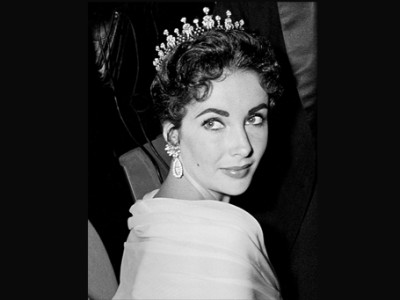 She was loved by the industry, for her flawless skin, perfect figure (in-spite of the fact that her height was only 5'2"), lovely locks and the best part, her eyes, which were violet, different and so very gorgeous. Her beauty mark rested on her right cheek, adding to her imperfect perfection smoothly.
8. SCARLETT JOHANSSON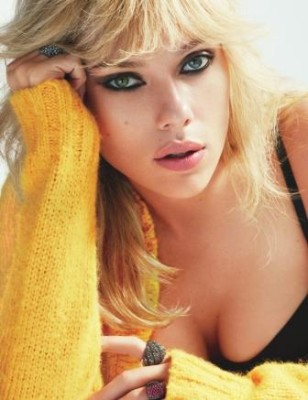 With the beauty mark on her cheek, this lovely lady has been able to gain added charm with her mole. Some people are just way too lucky! Her famous freckles instead of holding her back, enhances and add a definition to the power pack roles she plays, like in, Lucy, Avengers, Captain America, Iron man, etc.
9. KATE UPTON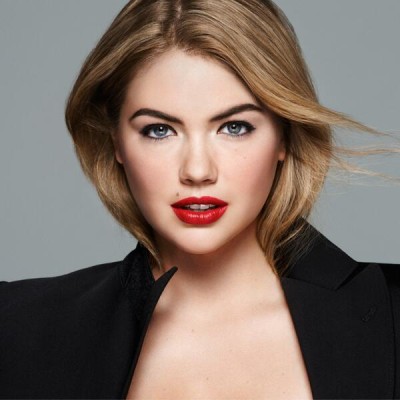 The young, hot and bold model is the newest addition to the list of all time famous birth marks we are discussing; her mole is on her upper lip, sensual and simply amazing! Kate appeared in the sports illustrated Swimsuit issue, she is quite renowned for that! Some people call her the 'Current Queen of Beauty Marks', her mole has been driving a lot of attention!
10. CINDY CRAWFORD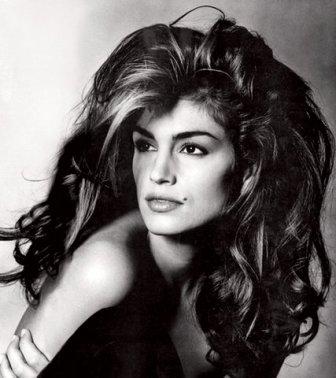 She has been the best in the modeling business for 30 long years, one of the most beautiful women ever, named as the highest paid model on the planet in 1995, blessed with drop dead looks, passionate at heart for work. Interestingly, she once said that at the age of 12 she wanted to be the president, but she doesn't anymore, as she doesn't want a pay cut. talk about swag! The mole above her lip on the left is has been a part of her identity; referred to as her signature beauty mark!!
ANSEL ELGORT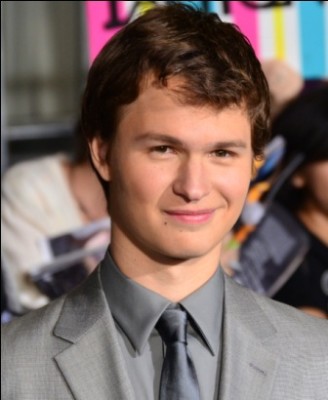 He is the only guy in my list , lucky chap! Although he is much famous for his Divergent series portrayal of Caleb, I personally adored his work in The fault in our stars movie. His mole below his lip, is so famous that it has a twitter account of its very own! Wild, eh? And not just twitter, the mole owns an account on Facebook, Instagram and Pinterest as well. Talking about famous stars? Here comes a mole that's a celeb on its own. Way to go Ansel!
12. RACHEL MCADAMS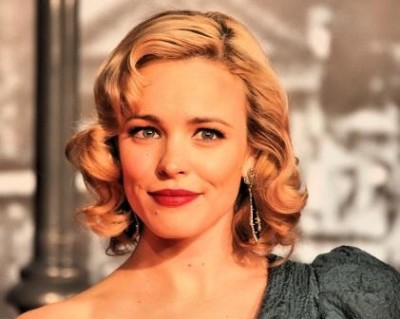 Super popular for her roles in The Notebook, as soon as my eyes lay on here, I recall how much I loved Noah and Allie in this super duper romantic flick! Rachel McAdams is a Canadian actress, and interestingly, the location of her birth mole is just like the ex- mole on Sarah Jessica parker, which unlike sarah she still has on! Her mole is also her trademark, adding to her gorgeous looks .
13. JENNIFER LAWRENCE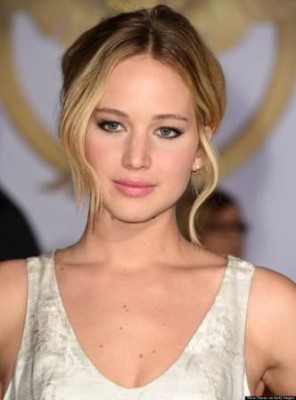 She is called the mole-iest Sex symbol of all times, since she is blessed with plenty of them, forming a constellation of moles around her neck and chest. Distinct as it is , placing her further apart from all the other airbrushed magazine cover girls, she has posed for Glamour magazine with her beauty marks adding to her beauty nonchalantly ! she is widely appreciated when her moles are visible in her movies, joy , Hunger games, to name a few.
14. NATALIE PORTMAN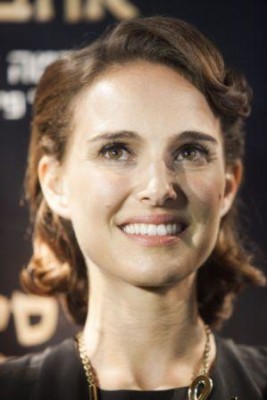 She is one iconic and legendary actress. Ancient history has it that moles were studied to foretell the future of people. Like success , depending on the location of the beauty mark on the body. It's the location of the birth mark that gave a small nudge to her winning an Oscar, just kidding. Her moles are located on her cheek bones, they gracefully add to the attention towards her perfect features.
15. KHLOE KARDASHIAN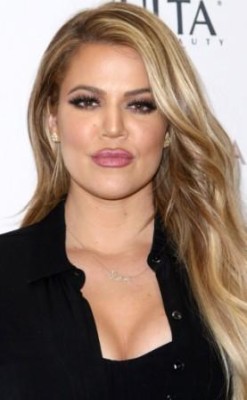 Belongs to the Kardashian family, Khloe is Kim K's sister, youngest member of the family. She is one of the sexiest women ever. She is a part of the reality TV "Keeping up with the KARDASHIAN's" She also sports a mole adjacent to her nose! She is an entrepreneur . With her sisters Kim and Kourtney Kardashian, Khloe has retail chains of clothing collections. And last but not the least,
16. SAKSHI TANWAR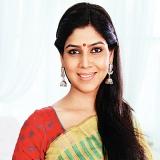 Although she is not as famous as the rest and is a TV celeb, but my reasons to add this one is that anyone who has seen her , would notice two things, natural acting style and her beautiful mole above her lip which makes her simple & sober, Indian daughter in law/ bahu avatar, sexy. She gained major popularity from her roles in 'Kahaani ghar ghar kii' as Parvati. Also in 'Bade ache lagte hain' as Mrs. Kapoor, where her blouses with deep back were also quiet popular for a while.
Read More:
Which is your favourite beauty mole? Share your reviews with us.