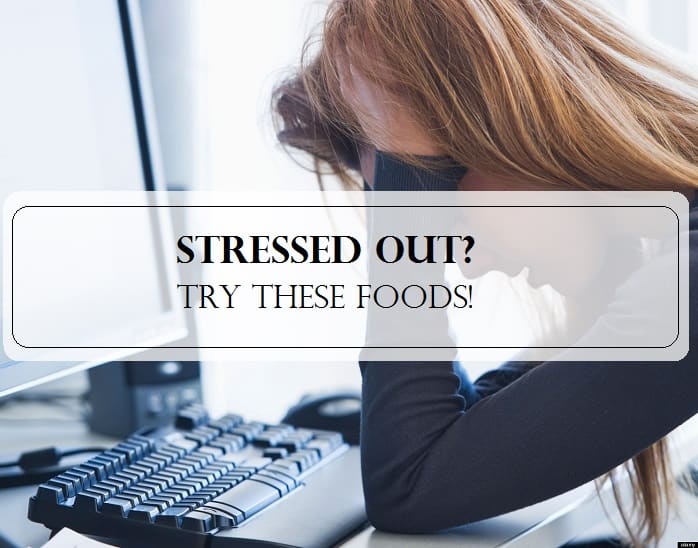 Top 12: Anti Stress Items and Stress Fighting Foods 
In today's fast paced world, stress is a part & parcel of our lives. Whether you run your own business, or you are a successful executive, or a homemaker, we all have our moments of stress & anxiety. Therefore, it is important to make conscious lifestyle changes. Healthy eating is one of the best ways to control anxiety and stress. By including superfoods in your diet, you can keep stress levels under check & improve your mood as well. Along with this, ample intake of water is also necessary. So let us take a look at the best food items that fight stress and reduce anxiety levels and make a stress reducing diet for you to feel relaxed.
When we are stressed out we usually tend to do is reach out to our so-called 'comfort foods' that we think might calm our nerves. But this is where we end up making a mistake! Although eating a burger, pizza or an ice-cream sounds super yum & might provide temporary calm, but eating junk food under stress does more harm than good to your body. These are the foods that cause stress in fact.
In addition to adding up to calories, these foods make you more prone to mood swings & anxiety because of the presence of sugar & trans fats. Stress causes an increase in the cortisol levels which in turn leads to further cravings. So, the more we eat, the more anxious we become & it becomes a vicious circle. This is why a combination of junk food and stress is a dangerous one! That is why you need to eat foods that relieve stress and depression. These are called anti stress foods.
List of Stress Fighting Food Items:
Blueberries: A great anti stress food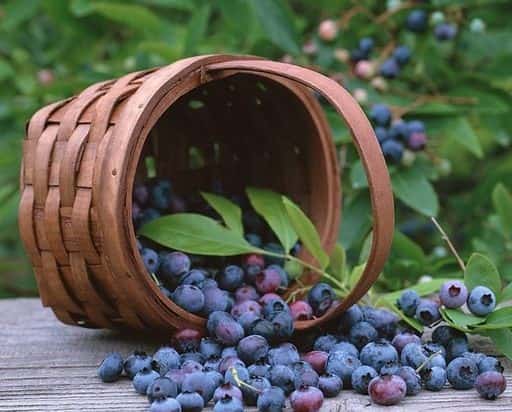 In addition to being delicious, Blueberries are full of antioxidants called Anthocyanins. They are also rich in phytonutrients along with Vitamins C & E which help combat stress & provide a calming effect
to the body. They help the brain in the production of dopamine which helps in boosting up one's mood. Moreover, regular intake of Blueberries also helps to deal with depression and insomnia. You can either eat fresh Blueberries or even use them to prepare milk shakes. One of the best stress reducing food out there.
Dark Chocolate: food that relieves stress and depression
I am sure all of us love to eat chocolate! And when it can reduce stress levels, well then that's just cherry on the cake! Chocolate contains the antioxidants polyphenols and flavonoids & it also reduces cortisol levels in the body, thereby reducing stress & anxiety. Several studies suggest that eating chocolate is linked to your mood & it actually does make you feel better. Dark chocolate is even more helpful in lowering blood pressure. In fact, it is also known as the best anti stress food. However, make sure you take it in moderation in order to keep a watch on the calorie count.
Avocado:
Avocado is indeed a superfood that is loaded with potassium which helps in maintaining healthy blood pressure levels in a natural way. It is also a good source of vitamin E & monounsaturated fats. Eating just half a fresh avocado is great for overall brain health & reducing anxiety levels. It also helps in regulating blood sugar levels & reducing mood swings. A very important item in your stress reducing diet.
Cashews: Add it in your anti stress diet
Salty & crunchy nuts are always a treat to our taste buds. They contain proteins as well as healthy fats that are required by our body. Cashews contain iron, magnesium & proteins. More importantly, they are also rich in Zinc which acts as a stress-buster for the body. Cashews are also a wonderful source of mono-unsaturated fats which help in taming depression the natural way. Include this food in your stress fighting diet as an evening snack to reduce stress levels. However, eat these in moderation as they are high on calories.
Chamomile Tea: Important stress reducing food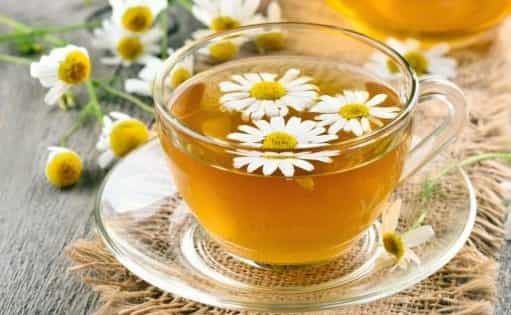 Chamomile itself contains magnesium which is known to provide relief from stress. In addition, it also contains potassium & zinc. Chamomile tea is known for its relaxing & calming properties because of the presence of apigenin which is a flavonoid. It helps to keep the stress levels in check & also reduces anxiety. Moreover, it helps promote sleep too. So pour yourself a fresh cup of Chamomile tea, sit back & relax! Another one of the best stress relieving techniques out there.
Garlic:
Garlic has been used as a tonic since the ancient times.  It is also a common ingredient in the Indian kitchens. It is loaded with powerful antioxidants which help neutralize free radicals. It keeps us protected against diseases & is widely used to treat cough & cold. Furthermore, it also provides relief from high blood pressure and hypertension.  Add a pinch of garlic in every meal to ease tension and reduces glucose levels in the body. Garlic also helps to improve mood and reduce fatigue. It boosts up the energy levels & improves physical stamina as well.
Green Tea: Food to fight stress
Green tea offers several benefits to the human body; one of which is to provide a relaxing effect. It contains powerful antioxidants known as catechins & an amino acid called theanine that help reduce oxidative stress and provide relaxation. So take a step back from caffeinated & fizzy drinks & incorporate green tea in your diet. Moreover, it is also helpful for enhancing an individual's mental performance. Another great food to relieve stress and depression .
Oatmeal:
Oatmeal contains complex carbohydrates that boost serotonin levels & provide a feeling of relaxation to the body. They are also rich in magnesium and potassium, which help to lower blood pressure. They contain fibers too which help to keep the blood sugar levels under control. In fact, it also keeps hunger cravings at bay. Oatmeal provides energy to the body and prevents changes in mood levels. It is also recommended to go for rolled oats rather than instant oatmeal packets, which tend to contain added sugars. Add it in your stress reducing diet right now.
Walnuts:
Walnuts are a great source of healthy food fats, dietary fiber & vitamins. They also contain antioxidants & omega-3 fatty acids which help to maintain a healthy blood pressure and reduce stress levels. It is associated with overall health of the heart and reduces bad cholesterol as well. Along with this, it also helps you to sleep better. Walnuts is one of the best foods to release stress.
Spinach: Stress reducing diet
This green leafy veggie is a wonderful source of magnesium, a mineral that helps prevent anxiety & makes the body more calm & relaxed. It also contains fiber which boosts energy levels. Spinach has a high content of the amino acid tryptophan, which helps to elevate the mood and relax the nerves. All in all, it possesses natural stress-fighting properties & should definitely become a part of your lunch salad.
Oranges: for Stress Relief
Citrus fruits like oranges are jam-packed with vitamin C, which is a powerful antioxidant. It helps to lower cortisol levels in the body, thereby reducing stress. In addition, it also gives a boost to the immune system as well as the energy levels. Oranges also contain natural sugars which are considered healthy for the body. So, including oranges in your diet is a great way to de-stress the mind
& make it calm & relaxed.
Yogurt: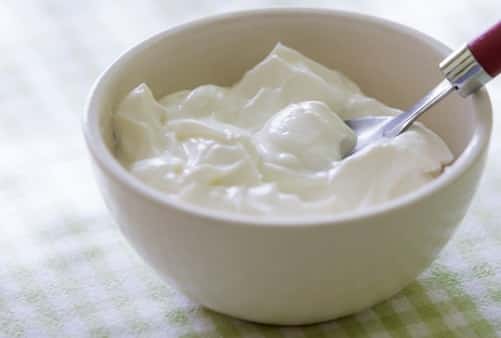 Probiotic food items like yogurt are also helpful while dealing with stress and anxiety. They contain calcium and proteins & are also rich in tyrosine which increases the serotonin level in the brain & helps reduce stress. It also helps to calm down the stressed nerves & lift up the mood. To add some taste, you can even try flavored yogurts. In fact, research suggests that some of the contents of yogurt may actually change the way our brain responds to the environment. So, this is a wonderful addition to your diet to keep stress and anxiety at bay.
So girls, while all these food items surely help in reducing stress & anxiety, it is also important to take adequate rest. You can even practice Yoga & meditation to relax your mind as well as body. In addition, before including any of these foods in your diet, make sure that you are not allergic. Also, it is recommended to eat these foods in moderation & not go overboard.
By Contributor: Stuti
Read More:
Bollywood Actresses Whose Diet Secrets You Should Learn
Nutrova Collagen+Antioxidants Supplements
How to Get Rid of Love Handles
Food Items to Eat during Fasting
Which is your favourite food to fight stress? Share your reviews with us.