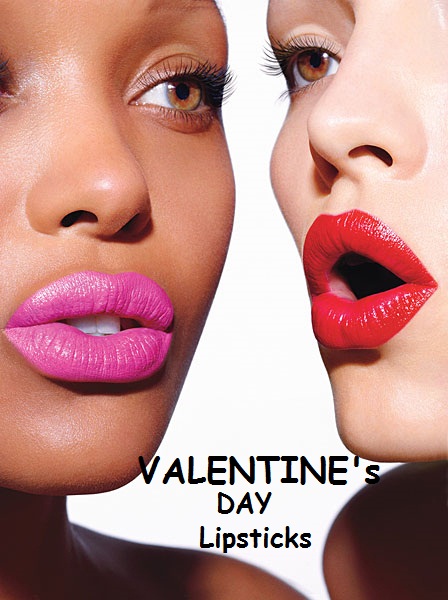 My Favourite 10 Red Lipsticks For Medium To Dark Indian Skin
A lot of us are scared of those bold red lips. Honestly, I used to afraid of red lipsticks too. But then I tested the waters with red tinted lip balms, moved on to red glosses, played dab dab with red lipsticks and only after that could I wear a red lipstick to its full intensity. For college, I still use the dab dab rule for red lipsticks but this Valentine nothing's gonna stop me! (btw my marketing teacher wears bold reds and pinks and I mentally give Hi5s to her!). Here are some of my most eyes and adored red lipsticks for you:
A pretty neutral toned matte red for those on budget. Also they have All Fired Up which is a pink based red. Price Rs.275
2. Mac Ruby Woo:
Mac has got a lot of red lipsticks like Russian Red, Lady Danger, Red, Viva Glam Cyndi, Brave Red, Lady Bug, Diva but nothing can beat the versatility of Ruby Woo. If red lipsticks are always too cool or too warm for you ten you must try Ruby Woo once. Price Rs.990
3. NARS Heat Wave:
Its a bold orange red matte shade, only for the brave hearted. Only if Nars was easily available here. Price Rs.1400
4. Chanel Rouge Allure Passion:
Every woman must own atleast one Chanel lipstick. And from the red lipstick army of Chanel, Passion stands out. A must try. This lipstick is on my wishlist too. Price Rs.2100
5. Make Up For Ever Moulin Rouge:
This one is another case of a very pigmented bold red lipstick. Mumbai girls have got a MUFE store (you bitches!). But we Delhiites have got Sephora and if I'm not wrong, they stock up MUFE too (we bitches!) Price: Rs.1100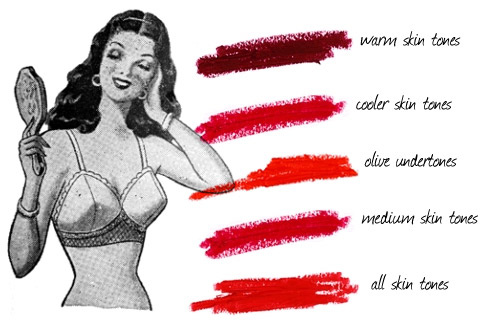 6. Revlon Colorburst True Red:
Revlon Colorburst is known for its good quality and a vast colour selection. And True Red being true to its name, is really a true red! Price Rs.600
7. Maybelline Color Sensational Lipstick Pleasure Me Red:
Every lipstick addict has got atleast one Color Sensational lipstick..for their sensational colour slection of pinks, reds, plums and browns. And also for the awesome price! Its available for Rs.300.
8. Revlon Super Lustrous Lipstick Fire & Ice:
This one goes out to all the cool toned girls. Match made in heaven for the fairer lot! Price Rs.600 I guess.
9. Revlon Really Red:
Revlon has got a pretty decent army of red lipsticks. I'm mentioning Revlon becaus you get Mac like quality at drugstore prices…okay now I think again they don't really seem to be drugstore like prices. Yep Revlon you need to work out on your prices! Price Rs.600-700 I guess.
10. Chambor Rubis Rouge powder matte lipstick:
*Shock* How come I never mention Chambor on VNA when I'm such an ardent Chambor fan. Their eyeshadows, blushes, lipsticks are all top notch. And those powder matte lipsticks are something you should definitely try. Price Rs.400
I've also compiled similar posts for pink and orange lipsticks available in India. They are:
10 Best Pink Lipsticks in India