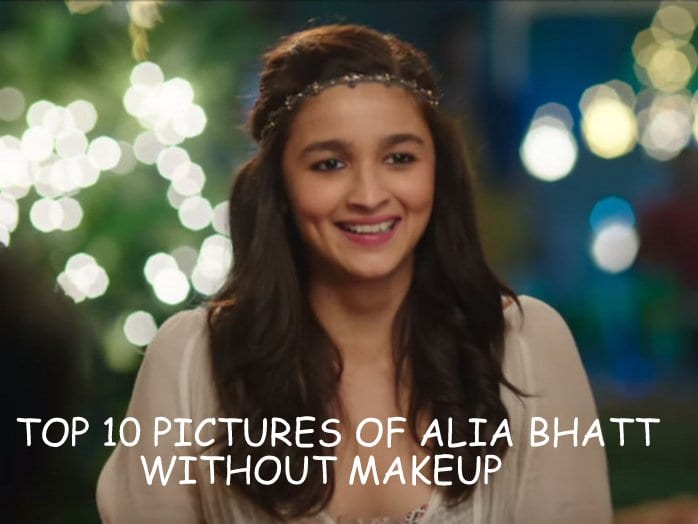 10 Best Pictures Of Alia Bhatt Caught Without Makeup
In less than a year Alia Bhatt switched positions from a non-performer to an avant-garde bollywood actress. With respect to her sartorial choices and styling too, she switched over dressing a little older to dressing her age and that worked wonders for her as the natural beauty struck a chord with youngsters. That her beautiful face was cherubic was indubitable. What was obscure was the fact that Alia looked and looks a million bucks even without makeup. With oodles of energy, beautiful face, talent, on-point sartorial choices and chirpiness, here are some times the freshest face of bollywood was caught on camera without any makeup on. Go enjoy these sans makeup Pictures of Alia Bhatt. Go, wallow in them!
I remember it was October 2012 when I and my cousin were handed tickets to the run-of-the-mill commercial Bollywood film Student of the Year. Despite our protests to skip that seemingly disastrous flick, we had to go as the one who bought it changed their plan at the eleventh hour. Distraught, we went and as it progressed, we kept on cursing the movie's director. The only silver lining was that the bollywood heroes did some visual service. Everything else tested our patience especially the deadpan and dumb visage of the young bollywood actress Alia Bhatt. The flick ended, minted a lot of money at the box office and three faces were launched in Bollywood with a lot of fanfare. My cousin and I vowed to boycott that director's upcoming flicks for it was a torture to our grey matter. It was Student of the Year- the very same flick with a song titled "Ishq wala Love"
!
A year later, I was again handed a free movie ticket for Highway. It was the director's name that pulled me into the theater but by the time the film ended, it was Alia Bhatt who had gripped me. I laughed at her antics, smiled at her naivety and natural beauty, wept at her cathartic moments and empathized with her agony… she had cast a spell on me! I left the theater thinking that the student has grown up!
De Glam Selfies of Alia Bhatt Without Makeup:
1. A STILL FROM HIGHWAY-
Carrying a none-to-minimal makeup avatar throughout the Imtiaz Ali directed 'Highway' Alia, who essayed the challenging role of Veera, looked ethereal in every frame of the flick. Seen here is Alia sans any speck of makeup. It goes without saying that the youngest actress in bollywood looks stunning without even trying.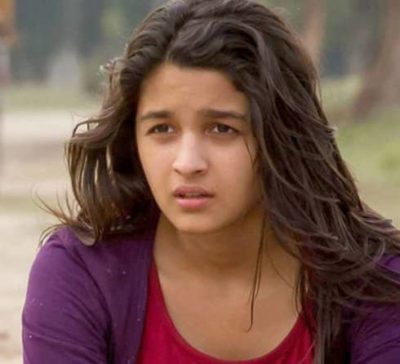 2. A NO-MAKEUP SELFIE-
That she's active on Instagram is a no-brainer. What is lesser known is that her Instagram account is replete with no-makeup selfies of her giving us a no-holds barred view of her raw virgin beauty. Add to that a hint of cuteness with oodles of bubbliness and we are swept off our feet. Alia, we love this hue of yours.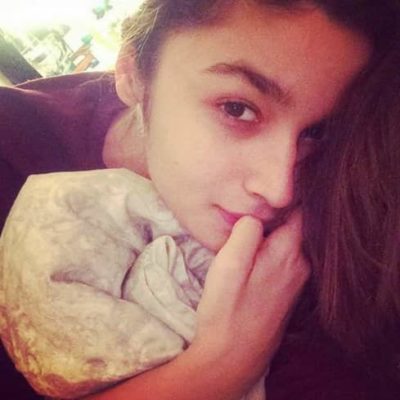 3. ANOTHER NO-MAKEUP ALIA SELFIE:
Like I said before, she has no qualms in going sans-makeup so here is another selfie of the pert Alia Bhatt. With hardly any dab of makeup, here we get to treat our eyes to this Patakha Guddi's virgin beauty like never before. And who looks that cute and comely while lazing around? Certainly, this Patakha Guddi does.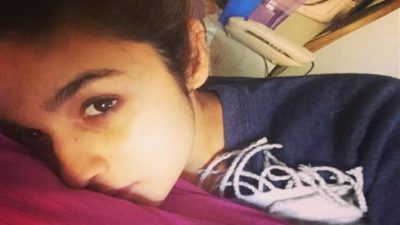 4. CALLING IT A DAY-
Here comes the textbook definition of cuteness. With just a little stroke of eyeliner on her eyelid and a lip balm smeared on her lips, there is absolutely nothing in the name of makeup on Alia's face here. Needless to say, even when calling it a day, this 'Shandaar' actress manages to look prepossessing sans makeup.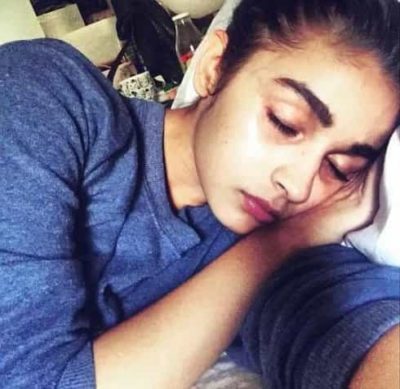 5. NATURAL LOOK FROM HIGHWAY-
Essaying a de-glam look in Highway, Alia gave us ample moments to cherish from the flick sans any run-of-the-mill B-wood grandiosity. To top it all, the young actress also gave us no-holds barred views of her raw beauty as she ditched makeup, like she did here. With nothing more than a stroke of an eyeliner on her eyelids, Alia gets a thumbs up for managing to look winsome without any makeup.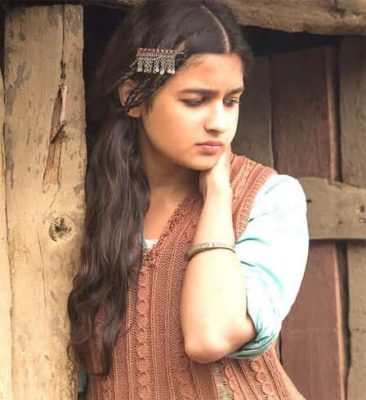 6. THE LOVE FOR BABIES-
The leading question here is- Who is cuter? The baby or Alia? (let me know through the comments section) Oozing with oodles of cuteness, vivaciousness, bubbliness, effervescence and bliss, this snap of Alia with a baby is replete with sunshine. In the name of makeup, there is nothing except a winsome smile creasing her lips. And that is more than enough to sweep us off our feet, right? This has to best photo of Alia without any makeup on, totally my favourite!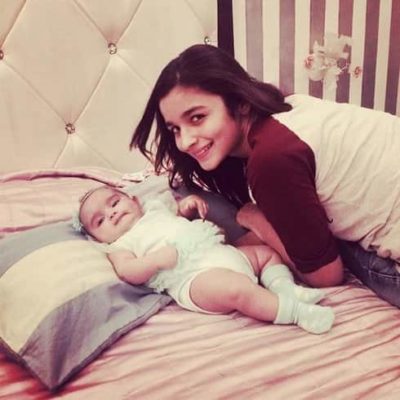 7. ATTENDING HER MOVIE PREMIERE-
Unsure of what's up her sleeve? So am I but two things I am cock-sure about are her no-makeup appearance and inherent chirpiness and fun that she is unleashing uninhibitedly. Also, the attire which comprises of a ripped denim teamed with a white tank top and plaid shirt looks comfy, snazzy and youthful, doesn't it? It goes with her age very well.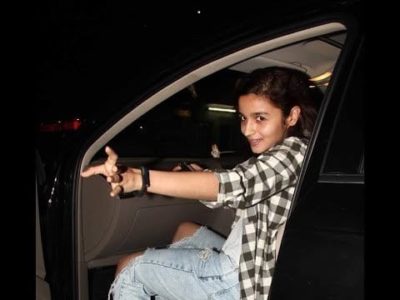 8. BEHIND THE SCENES OF HIGHWAY-
This particular picture is captured during one of Highway's shooting schedules in the picturesque Kaza of Himachal Pradesh. Chirping merrily in the snow-clad hills, Bhatt's porcelain skin bears a tinge of pink as she throws caution (and makeup) to the wind! Needless to say, this Patakha Guddi looks incredulously drop-dead gorgeous with a girl-next-door appeal in this no-makeup image of hers. Who wouldn't want to abduct this beautiful face? Randeep Hooda just did what we would have done!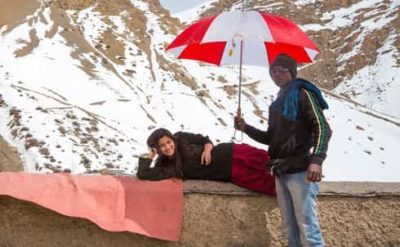 9. WHILE SHOOTING WITHOUT MAKEUP-
Beaming innocently in this frame while being the center of attraction of all the onlookers during one of the shooting schedules of Highway, Alia keeps her no makeup game going strong and manages to floor us yet again. Isn't she a natural beauty? There is a reason she is called the cutest and freshest face of bollywood.
10. BEAUTIFUL ALIA WITH MOM-
The 'Udta Punjab' actress loves getting ready, pose for the shutterbugs and have a whale of her time. Period. Seen here is the ebullient Alia without any makeup and her mother- Soni Razdan, both posing for the shutterbugs blissfully. There is something about her that stands out in all her pictures, perhaps a sort of energy or vivaciousness that she naturally exudes which hits a chord with one and all. The best part of this snap is Alia carrying a minimal makeup look and managing to look comely. Barring a stroke of an eyeliner, there is nothing artificial on her face and that sweeps us off our feet. She looks stunning even without makeup!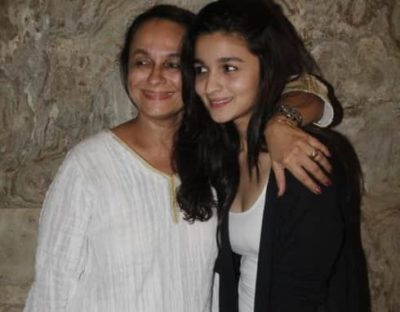 Image Source: 1,2,3,4,5,6,7,8,9,10,11
Read More:
Which is your favourite Alia no makeup look? Share your reviews with us.