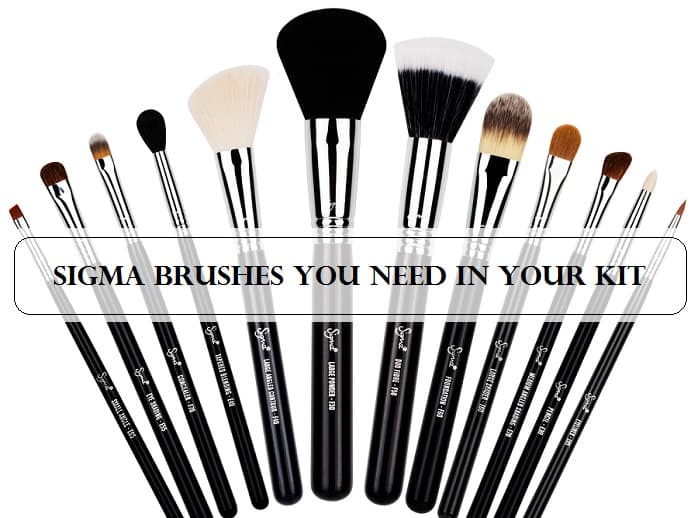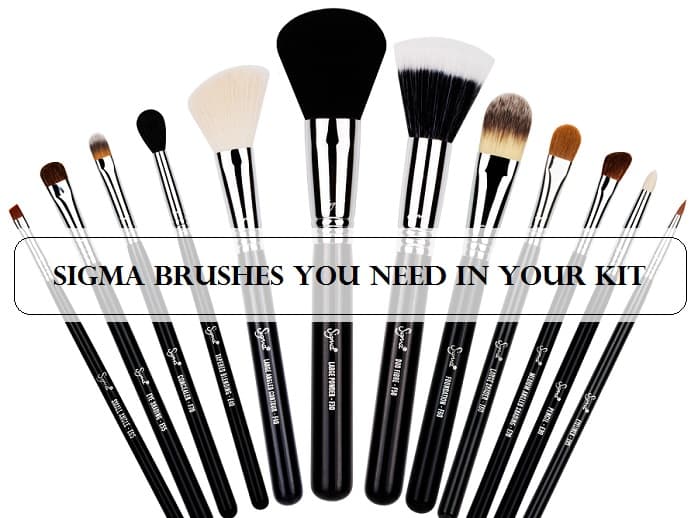 Top 10: Must Have and Favourite SIGMA Brushes for Eyes, Foundation, Contour, Concealer
Sigma brushes are much sort after and are highly recommended by famous make-up artists and influential bloggers and Youtubers like Jaclyn Hill and Chloe Morello. The brand Sigma was founded in 2008 by Simone Olivera Xavier and Rene Xavier Filho and is famous for their brushes, skin care and makeup accessories. A few of their brush lines are vegan made with synthetic fibres which improves makeup application. Their makeup brushes have been highly praised and recommended by several American magazines and websites. Today I will list down my 10 must have sigma brushes for eyes, face, lips, contour, blending foundation and concealer, highlight, etc.
Often we see youtube beauty bloggers use Sigma brushes during their tutorial and they always give great feedback about them. They have a lot of MAC dupes available at half the price. Real Techniques have taken the beauty world by storm but Sigma still holds its position very well because of the new launches it keeps coming with. These sigma brushes are recommended for both beginners and professionals as they are really good quality. Here are the must have SIGMA brushes for better application of makeup:
List of Top Ten Best Selling Sigma Brushes in India:
1. Sigma E30:
This sigma eye shadow brush is great when it comes to filling in the under eyelid. It often is tricky, blending the eye shadow under the lower lash line. Few brushes may be too big and wide and we might end up with a big dark black eye look. This brush however, has a fine tip and not too wide. This fluffy pencil brush is perfect for blending or placing eye shadow under the lower lash line. The brushes are soft which makes application gentle and smooth. They also do not shed. Price: 2,096 inr
2. Sigma F80:
It is a flat top kabuki brush with synthetic fibres which is a great brush for foundation application. The fibres are very soft on the skin and they do not shed. They help blend and buff down the foundation and leaves behind a flawless airbrushed foundation finish. The bristles are dense which makes buffing of foundati on easy and quick. Price: 3,560 inr
3. Sigma E55: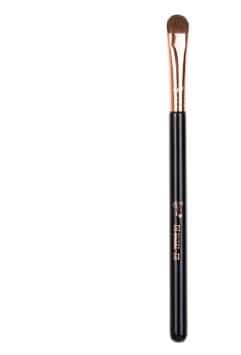 This is a flat round tipped brush which is excellent for filling the eyelid with eye shadow. The bristles are compact and scoop up a lot of product making it easy to use this for fill in eyelids or eyebrows. The bristles a soft and not at all harsh and rough on the lids. Since the eyelids or the skin around the eyes are very delicate, it is always advisable to use proper gentle brushes and this brush is one of them. Price: 2,370 inr
4. Sigma E65: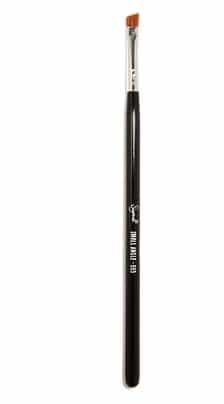 This angled brush from sigma is mainly used for filling in the eyebrows. However, it can also be used to blend in the eye shadow in the lower lash line. The bristles are sturdy and have the perfect thickness needed to fill in the brows with quick and small strokes. The angle brush can also be used to put on eyeliner and it helps get that perfect wing. Price: 2,096 inr
5. Sigma E40: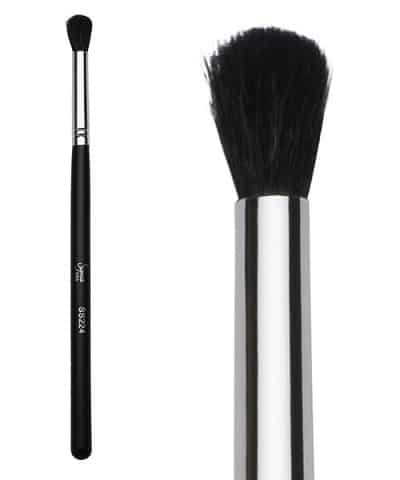 This is a Tapered Blending brush which is a dupe for the MAC 224 brush and it can be used for several purposes. It can be used to blend out eye shadow on the lid or for blending on crease or this brush can be used to apply concealers at the trick and delicate parts such as near the eyes. This soft brush is very dense and it helps buff, blend and smooth the lines very quickly and flawlessly. Price; 2,200 inr
6. Sigma F40: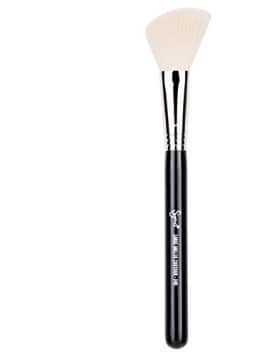 If you love contouring then this brush will be great for you. This big fluffy brush is super light and dense which helps in the blending and buffing of cream or powder contour. It can be used for everyday use just for quick and simple bronzing nothing too amplified just a soft bronzed natural look. The brush picks up just the right amount of product needed and helps spread it easily and swiftly. Price: 3,249 inr
7. Sigma E25: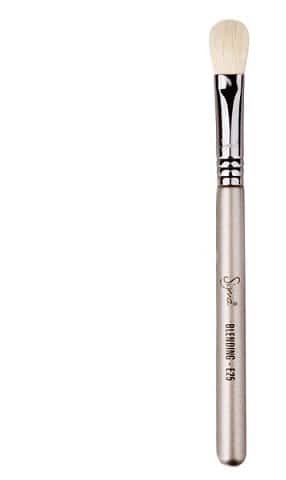 This brush is very much like Sigma E40 only shorter and less dense. This brush usually comes free with some of the brushes. This brush usually helps blend eye shadow on the crease and under eye. Price: 2,899 inr
8. Sigma F84:

This angled kabuki brush is a wonderful applicator for blending blushes and cream bronzers. The fibres are synthetic which is why these blend liquid and cream bronzers beautifully and flawlessly. Thanks to its angled shape, it is very easy to contour with it. The dense bristles helps blend and buff the product and leave a smooth natural finish. Price: 2,658 inr
9. Sigma F35: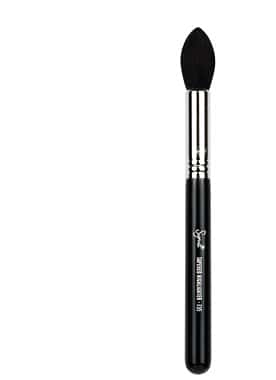 This Tapered Highlight brush is perfect for setting under eye concealers and other tricky corners. This product works the best with powders since they are synthetic. It also helps go near the inner corners of the eyes and helps highlight, buff concealer or set it. It can also be used to apply highlighter on the cheekbones. Price: 3,661 inr
10. Sigma F86: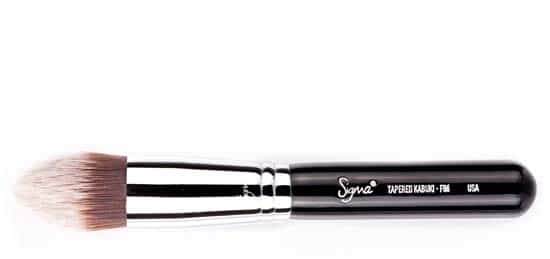 This tapered kabuki brush is perfect for blending concealer all over the face. Thanks to it narrow tip, it helps conceal near the inner corners of the eyes. The bristles are very soft. It can also be used to highlight the cheekbones and other areas of highlighting. Price: 4,058 inr
These prices are online prices in India from Amazon. They usually cost cheaper internationally so if a friend or relative is coming from abroad then do show this post to them to give a hint!
Which is your favourite sigma brush? Share your reviews with us.