Top 10 Makeup and Cosmetics Brands in India
Make up is something that is still a topic for debate in India. "Whether women need make up or not?" "Women prefer makeup to impress men.." "Makeup is meant for insecure people.." and many more. Even with all these, there are girls (like me and you) in India who love to highlight their features with Makeup. Do you remember the times when we bought those "colour changing lipsticks" and "rose powders"? Those days makeup was definitely not meant for sensitive skin. Those days makeup was considered as a major cause for breakouts. Recent times there are many beauty brands that put in lot of efforts to gives us some quality makeup products in India. Some of them are Indian brands and some of them are not. Read through to find out some awesome makeup brands in India.
List of Top Ten Must Have Cosmetics and Makeup Brands Available in India:
1. Maybelline New York:
This must be the favourite beauty brand of most Indian women. Maybelline majorly has makeup products in India. This brand has at-least one best product for your beauty requirement. If you are looking for a good volumizing mascara try one of Maybelline mascara, I bet they won't disappoint you. If you are looking for affordable, decent foundation (or concealer) try fit range by Maybelline. who doesn't love their colorshow lipsticks. This lipstick range from Maybelline has lipstick that can suit almost all skin tone and the best part is they are affordable. Maybelline is definitely one of the affordable makeup brands in India.
Lakmé is an Indian based beauty brand as we all know. This brand has line of both beauty and skin care products. 9 to 5 range from this brand is one of most raved range of all times. This company started by launching a rose powder (which is still a favourite amongst Indian women) and some few other products, now it has expanded into a beauty giant which competes with leading beauty companies all over the world. If you are beginner in makeup try visiting a Lakmé counter I am sure this brand will never disappoint you. Lakme's new launch illuminate range is perfect if you are looking for make up products for special occasions or parties.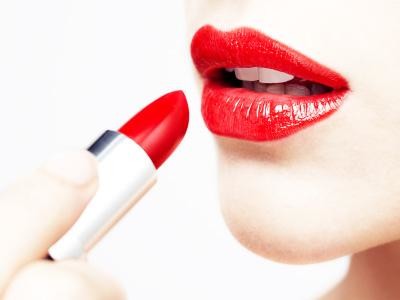 3. L'Oreal Paris:
L'Oreal Paris is well known for their lipsticks (especially moist matte range) and foundations. L'oreal being the parent company of Maybelline, You might find some affordable products and some not so very affordable products in this brand. But let me tell you, the products from this brand are worth the money. If you have not found a good long lasting, hydrating matte lipstick yet, then try the moist matte range from this brand. They are little pricey but totally worth it.
If you are looking for a good red lipstick try pure reds range from L'Oreal, this line of lipsticks has shades for every skin tone. Even though this is a limited edition (as claimed be L'Oreal) you can still find them in L'Oreal counters and online. They have got a bunch of pink lipsticks in the range "delicate pink" which i think is a permanent collection. L'Oreal has its own label L'Oreal professional which is hair care and styling brand. These products are used in some of the most popular salons all over the world.
4. Revlon:
Revlon doesn't go into competition with brands I guess, since they don't seem to launch many products every now and then. But when this brand launches a product, it is to die for. Revlon has many quality products starting from primer, foundations, lipsticks and many more. Revlon's colorstay range has some of best products in the Indian market. Revlon super lustrous lipsticks are quite affordable and stay on for a reasonable time. Photoready primer from this range is one of the best primers for oily skin, you only need a little bit of this primer and your face is going to be matte for 6 to 7 hours.
5. Faces Canada
Faces Canada is one of the little known brands in India. You may not f ind many outlets for this brand. But this brand has some awesome products. Their eye shadows stay on throughout the day. I started doing eye makeup with the duo eye shadow palette from faces, trust me it stays put the entire day. Magneteyes Kajal and long wear eye pencil are my favourite products for tight lining. I think magnetyes kajal is the most affordable yet long lasting kajal in the market.
Faces recently launched eyeshadow and lip crayon which are really good. I had my eyes on the shade midnight rose from lip crayon which is always out of stock (sad face). This brand has recently launched many products and they are worth a try. Faces stackable sparkle glitter is a multipurpose product, it is b asically a stack of glitter with some awesome shade selection. You can use this glitter on your nails, cheekbones as a highlighter, in the center of the lip to make your lips look fuller, eye shadow glitter, eye liner (when mixed with something sticky) , inner corner highlight also brow bone highlight. I think that's a lot of multipurpose for one product.
This brand needs no introduction. We all love this brand. Yes! It is Colorbar USA. Whenever Colorbar launches a product it leaves a high expectation and they rarely disappoint us. Colorbar lipsticks are worth a shot, Velvet matte range in particular. Think of a lip shade in your mind and ask for it in Colorbar counter, there is a 90 percent chance that you will get the shade. Once I wanted an orange lipstick and headed to a Colorbar counter, the SA tried almost 10 shades of orange in my hand which is really huge. Colorbar's smokey eye pencils and eye glide pencils are to die for, really.
7. Street wear
Street wear nail polishes are something that you will find in all most all fancy stores and Revlon stores. This brand has a line of lipsticks called "color rich ultra moist", which you must try right now, I mean right now. They are most affordable and long lasting lipsticks in India (In my opinion). And the pigmentation of these lipsticks is awesome. Their compact powders are also something that you must try if you have just started with makeup.
8. Coloressence
This is another brand that needs a little attention. Coloressnce's gel liners are really good, but the only problem is that they are not easily available. They have got good base make up products as well. Coloressence has eye shadow palettes which are really affordable, super pigmented and long lasting. Their lip liners are a must try. Till now I have not seen a separate counter for this brand, I have seen them in a local cosmetic store. Let me know if you have spotted a counter or store for this brand.
9. Oriflame
Oriflame offers you some quality makeup and skin care products. Sad thing is that you need an executive from this brand to buy a product; they are not available in stores. Every girl would have at least one product from Oriflame in her vanity. Good thing about this brand is that they have skin care range for all of your concerns like pigmentation, acne, aging, etc.
10. Lotus herbals
Lotus herbals is an Indian based brand which is quite popular for their sunscreens. You may find around 10 or 12 different varieties of sunscreens from this brand and they are launching new ones as well. Lotus has a wide range of skin care items which are worth giving a shot. In the recent past Lotus Herbals has launched some quality products. Their latest addition of chubby sticks is really good.
Those were the favourite 10 beauty brands in India. In addition to these Chambor Geneva, Max factor, Elle 18, bonjour Paris are some of the mention worthy brands in India.
Read More:
Which is your favourite makeup brand in India? Share your reviews with us.