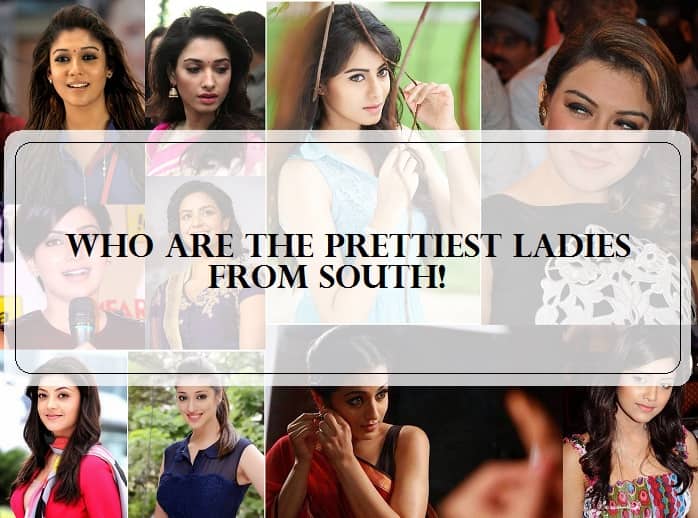 Top 10: Hot and Beautiful South Indian Actresses with Photos
Indian actresses are known for their good features. There is no discrimination in terms of beauty when it comes for Indian women, be it south or north. Having said that, I am going to introduce you to some beautiful south Indian actresses who are little known outside southern part of India. Most of us already recognize bollywood actresses by their names so on the occasion of women's day I wanted to present to you my list of the top 10 most beautiful south indian actresses so the next time you see their photos or movies, you recognize them by their names. Forget Katrina and Deepika, they ladies are one of the hottest women in India

. I bet you!
List of Hottest South Indian Actresses:
1. Nayanthara – dusky olive toned beauty from south india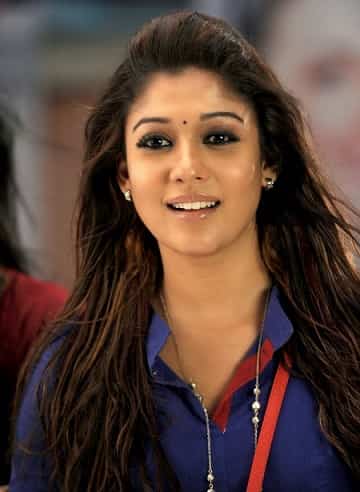 Nayanthara is an adorable actress from Kerala. Born in Karnataka (18th November) this gorgeous lady rocked the entire South Indian film industry with her movies. She acted in more than 30 movies in languages like Kanada,Telugu, Malayalam and Tamil. Nayanthara is known for her smokey eyes and nude lips. She also flaunts highlighting and subtle contouring with no or natural blush (honestly I have never seen blush on her face).
You can never see her without falsies; she wears more natural falsies possible in all her movies. You can easily recreate her look. This bubbly south indian actress has become fit overtime. Her fitness secret includes Yoga and healthy diet. She is not only a pretty face but she is great artist. Not to mention she won film fare best actress south in the year 2013.
2. Kajal Aggarwal: the bollywood stunner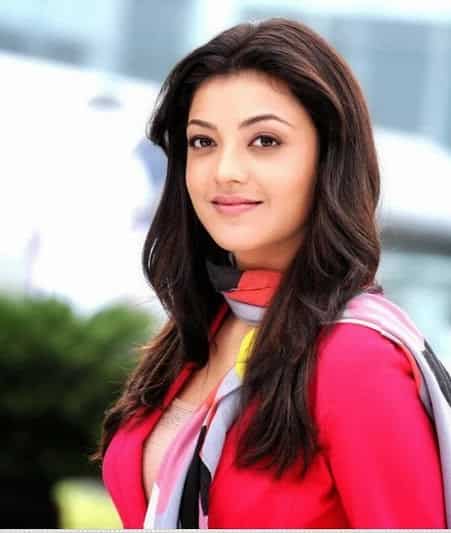 Born in Mumbai (19th June) Kajal aggarwal made her debut in bollywood movie Kyun! Ho gaya na.., as Aishwarya's sister. Kajal mainly performed in Tamil and Telugu movies. Her innocent snow white face stole many hearts in south. Kajal doesn't follow any specific make up, her trend changes across movies. Kajal hits the gym daily and follows healthy food habits; she says "I believe in going natural". She doesn't go out without a sunscreen and strictly follows a CTM routine with coconut based and fruit based products.
3. Samantha Ruth Prabhu: Highest paid Indian actress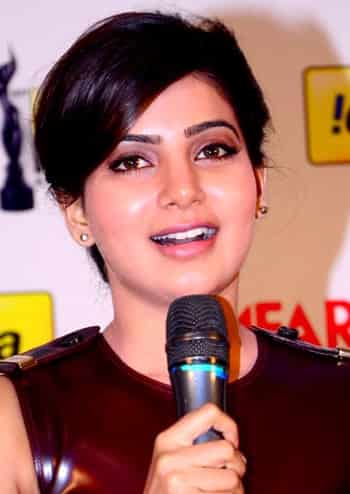 Samantha is known for her energetic youthfulness. Born in Chennai (28th April) this beautiful actress began her career in Telugu film industry. She is one of the highest paid Indian actresses. Samantha suffered from immunity disorder in the year 2012, yet she bounced back and gave some awesome movies to Tamil film industry. Samantha's hits the gym every single day, her hard work really shows in the movie "Bangalore naatkal" as she looks slender than before. She also believes sweating helps to maintain her skin in good condition. We do agree with you on this Samantha.
4. Mamta Mohandas: south indian actress cum singer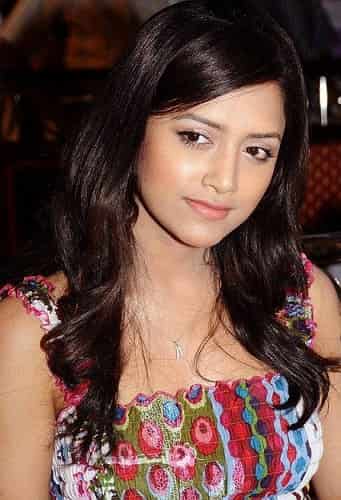 Mamta is a Malayalam actress who is also a playback singer. This gorgeous lady performed lead role in many Malayalam movies and stole the hearts of South India with her voice and performance. She believes in healthy body comes from good hydration, she drinks lots of water and fruit juices. She spends daily one hour at the gym and her day usually ends with a glass of milk or milkshake. Mamta is a cancer survivor (Hodgkin's lymphoma) and she did a commendable performance in the movie Anwar after bouncing back from cancer.
She had to cut her hair for chemotherapy and wore a wig in this movie. It was not noticed by her fans until she came forward and revealed about her cancer. Recently her cancer relapsed and she is undergoing treatment.
5. Raai Laxmi: beautiful lady from down south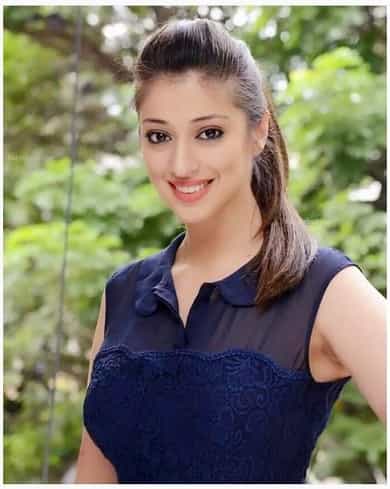 Laxmi (known as Laxmi rai) is a beautiful actress from Karnataka. Laxmi was an athlete when she was a child and she claims herself that she follows "21 days diet plan" to keep herself fit. Not to mention she is a foodie with low metabolism. The extremely beautiful Laxmi gave up all the carbohydrate and went on a protein diet. She also eats more boiled vegetables which help in increasing the metabolism. Laxmi is known for her flawless skin, she mostly prefers minimal make up.
6. Priya Anand: dusky south indian actor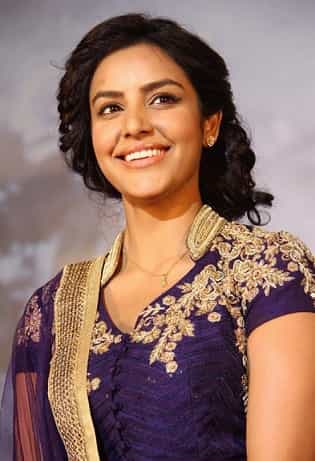 Priya has fit body, beautiful skin and what not. She was born in Chennai. She also did a bollywood debut in the movie "English Vinglish".  Priya Anand loves simple home cooked food.
7. Tamannaah Bhatia: snow white beauty from south india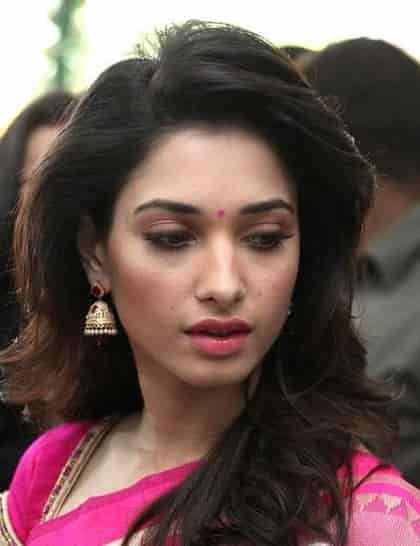 Tamannaah is another snow white in South Indian film industry. Born in Mumbai she acted in Many Tamil, Telugu movies. She also entered bollywood. She is bubbly and energetic and that's what makes her beautiful. Tamannaah prefers more natural make up with stained glossy lips. She only wears kajal and mascara most of the times. She never goes to bed without removing her makeup no matter how tired she is. She also follows strict CTM routine. Her fitness secrets include hitting the gym regularly, yoga and drinking a lot of water.
8. Deepa Sannidhi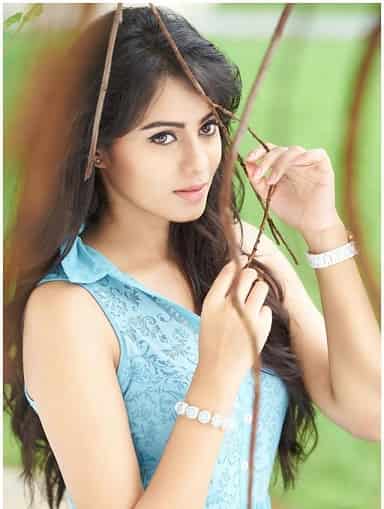 Deepa is truly a beautiful actress. She mainly acted in Kannada movies. She made her debut in Tamil through "Ennakul Oruvan" movie and she looks extremely gorgeous in the movie. She was born in Karnataka (16th June) to a Karnataka based family. She wears flawless make up in her movies.
9. Trisha Krishnan: beautiful with and without makeup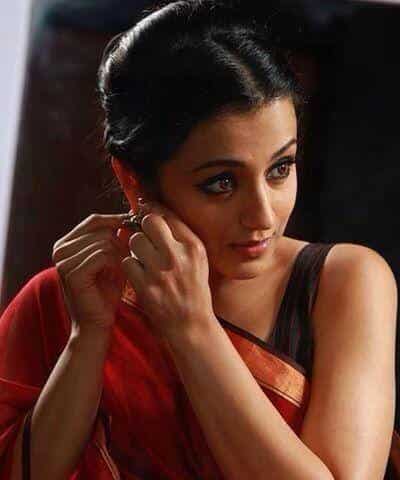 Trisha won many beauty pageants before entering film industry. Born in Chennai (4th may) she made her debut lead role in the year 2002.  After which, She signed many movies in Tamil, Telugu and Malayalam. Trisha has smaller eyes and you can see her wearing a black smokey eye or a thick winged liner to make her eyes pop. She also prefer more natural flawless base in her movies. She rocked crimpy hair in the movie "vinnaithandi varuvaya". She is a fitness freak and she works out regularly. Trisha likes cardio, yoga, swimming and free hand exercises when it comes for fitness. No doubt she is the hottest south indian actress.
10. Hansika motwani: Koi Mil Gya Girl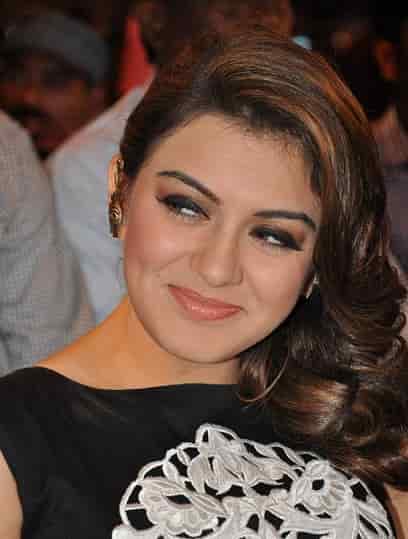 Most of you might have guessed her. Yes! She is none other than the "Koi Mil gaya" girl. Hansika started her career as a child in Television series. She made her debut as lead role in the year 2008 at the age of 17. After which she did many Tamil and Telugu movies which became super hit. If you see her movies, her chubby cuteness will mesmerize you. She was born in Mumbai (9th august). One of her fans actually built a temple for her in Madurai, this shows that she has some crazy fans in Tamil Nadu. She is blessed with flawless fair skin. Homemade Rajma chawal is her favourite. She mostly wears coral or pink lipsticks with a hint of pink blush. She doesn't wear any highlight or contour most of the times. Undoubtedly one of the most beautiful south indian actresses.
Well now you have been acquainted with these gorgeous ladies from south india. Next time you see them in photos, say out their names loud!
By Contributor: Vaanathi
Who is the hottest south indian actress? Share your reviews with us.