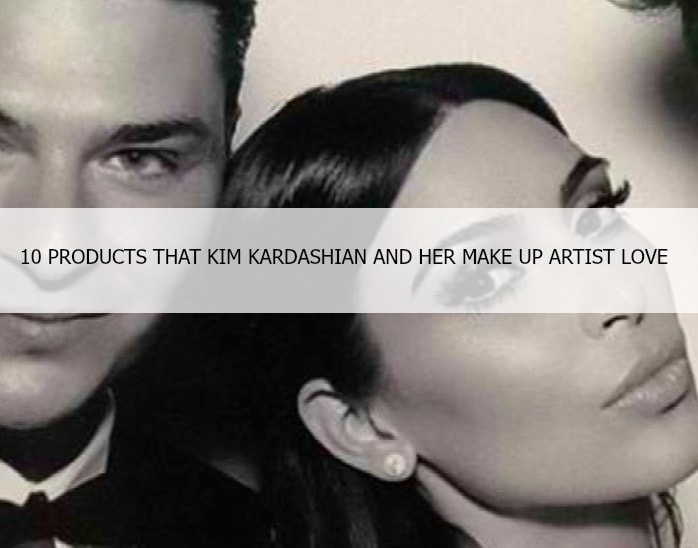 Top 10 Favourite Makeup Products of Kim Kardashian and Her Makeup Artist
Kim Kardashian has come a long way in her make up game, and how! Her real life fairy godfather Mario Dedivanovic, the makeup artist genius behind the looks of Shay Mitchell and Chrissy Teigen, is her essential tool to red-carpet beauty. Kim Kardashian is rumoured to be putting 1200$ worth of beauty products on. It is going to be a challenge to make a list of must have makeup products Kim Kardashian uses, mainly because Kim and her MUA Mario differ in their choice of some products (plus they use over 50 products in a 4 hour application on one of her looks) but I'll try! Here's are the makeup routine of Kim that Mario follows. If you want to gain that chiseled, contoured, sculpted and highlighted look that the Kardashians are known for then go for these items in her makeup bag.
List of Ten Best Makeup Products that Kardashians Love:
L'oreal Originale Voluminous Mascara in Carbon Black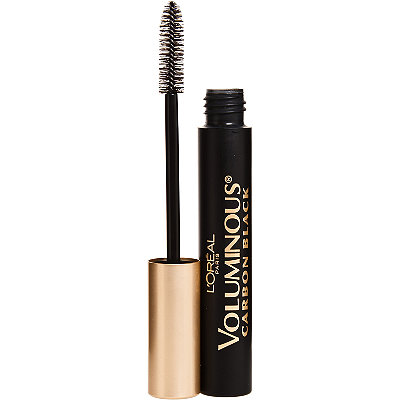 The secret to looking sultry is all in the eyes, and what's a better tool than some mascara? Her artist swears by a drugstore brand, can you believe it? It's the L'oreal Originale Voluminous Mascara in Carbon Black. I actually use this beauty product; I found it in the drugstore by accident and I haven't stopped since, but it is incredible and makes your lashes look ginormous. It definitely amps up the drama. It's also around 8-9 dollars. Unfortunately, it's not available in the Indian market yet, but you can buy it online. Kim has also been known to rock the Benefit "They're Real!" Mascara. Of course, she uses false eyelashes too, so Mario Dedivanovic uses the Ardell individual lashes in medium and long
for a more natural effect.
Charlotte Tilbury Moisturizer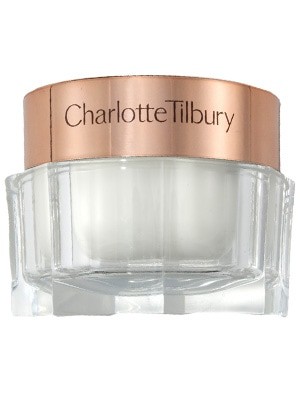 Kim has been known to swear by all products by Charlotte Tilbury, and uses her famous Magic Cream. This cream is uber expensive and costs 100 dollars. She's also a fan of moisturizers by Guerlain, which cost as high as a whopping 430 dollars. For an inexpensive dupe, try the Pond's Cold Cream. Another really great alternative is to use an "emollient" moisturizer, which is what Mario Dedivanovic swears by. An emollient is basically a type of moisturizer before it is treated, which is a lot thicker and richer in texture. Most moisturizers once treated feel a bit light. Basically, they feel like any type of cold cream.
L'oreal True Match Super Blendable Foundation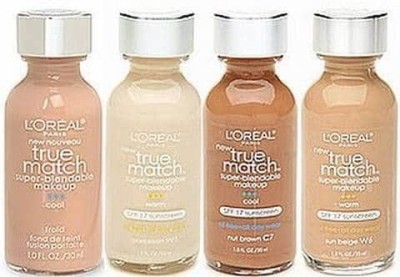 Dedivanovic once again leans on a drugstore match and uses the L'oreal True Match Super Blendable Foundation. I do have this foundation, but it is in a different type of packaging to the one mentioned here (they probably changed formulas in India!) and it's a good foundation, though probably preferable for normal, combination and oily skin types. Kim is a big fan of the Giorgio Armani Luminous Silk Foundation .
Benefit Hoola Bronzer for Contouring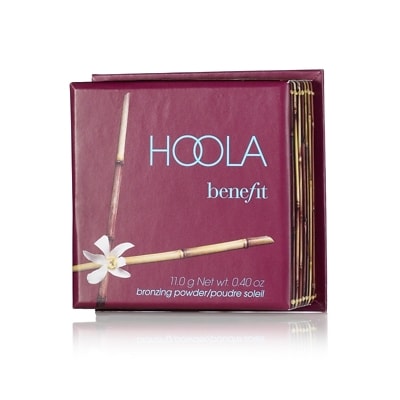 I thought I'd get into the good stuff; what does Kim use to contour her face with? After all, a Kardashian is a Kardashian only with her contour on. Drumroll; it's the Hoola Bronzer by Benefit. Now that Sephora has expanded all over India, you can be sure to see this in its powder variation at the Benefit section. It's a super subtle contour that works really well for medium skin (think NC 30-35ish) but may look a bit muddy on fairer tones and barely visible on darker ones. It is a beautiful bronzer though, so you don't necessarily have to use it for a contour.
Anastasia Beverly Hills dipbrow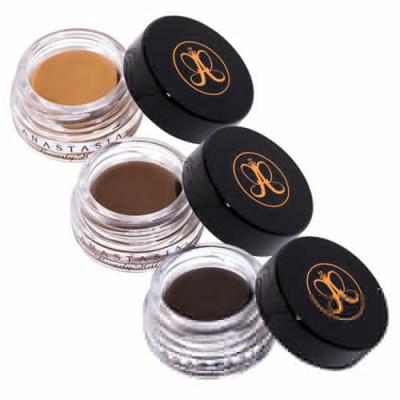 Three Words: Anastasia Beverly Hills. You've probably heard of this woman blowing up on instagram with her to-die-for brow products. Anastasia and Mario are close friends, so it comes with a solid recommendation that we can consider her products top-notch. For Indian humidity, the Anastasia Beverly Hills dipbrow pomade is an excellent choice to add color and keep our eyebrow steady in one place. Kim uses the shade in medium brown. Natio makes a great brow kit that comes with a pomade/wax as well for a near home dupe. Mario tends to go darker at the arc and tail of the brow and lighter in the front as part of her go to makeup routine.
Benefit Watt's Up Highlighter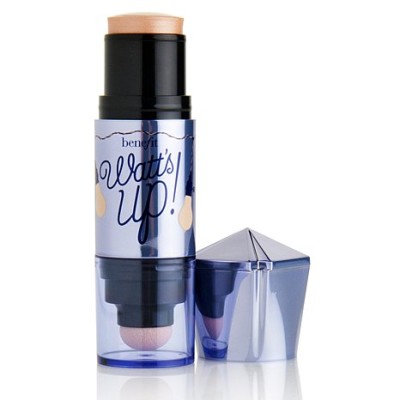 Though this changes up quickly in Kim's world, the Benefit Watt's Up Highlighter is a favourite of Mario's. Right now, the Anastasia Beverly Hill's Gleam and Glow kits are very popular. Fortunately, we get Watt's Up at Sephora India, so we can achieve that Kardashian glow too. I've demonstrated what this highlighter looks like. It is a beautiful champagne glow that's not too heavy for Indian weather and isn't too sparkly but more a beautiful sheen. You can definitely build it up and amplify it or go a bit subtler depending on preference.
Nars Lip Gloss in Turkish Delight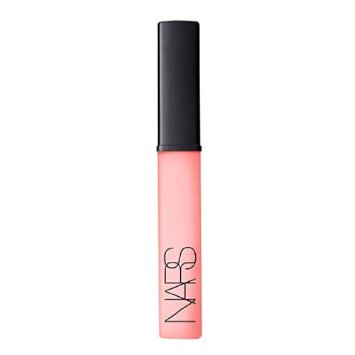 Kim is known for rocking that sheer nude-pink, doesn't matter if it's glossy or matte. She likes using the Charlotte Tilbury lip cheat in Iconic Nude and the matte revolution lipstick in Very Victoria. Charlotte Tilbury is even dedicating a nude lipstick in her collection to her next. She's also used Mac Angel lipstick with the Nars Lip Gloss in Turkish Delight . Her MUA Mario likes to mix colors; he has used 5 different Tom Ford Lipsticks on her for a color before. One of them is Smoke Sable, wish I could have found out the other 4 though. Tom Ford Lipsticks cost about 50 USD. He has also used the Kevyn Aucoin lip pencil in Medium
Application Techniques, Primers and Fixes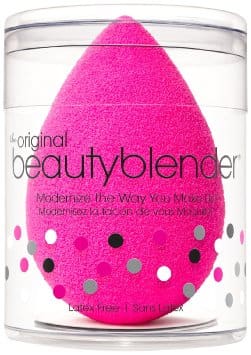 Makeup artist Mario uses a combination of brushes and sponges, with the Beauty Blender being his favourite for a non-streaky finish. For primer, Benefit's Matte Rescue Porefessional Primer is used, and for amplifying certain aspects of the look, he uses the Mac Fix+ Spray on Kardashian after completing her makeup routine. He uses a mixture of Sigma, ABH and Lorac brushes to achieve Kim's look. He uses the Tatcha Blotting Papers to blot any oil on her skin.
Charlotte Tilbury Bronze and Glow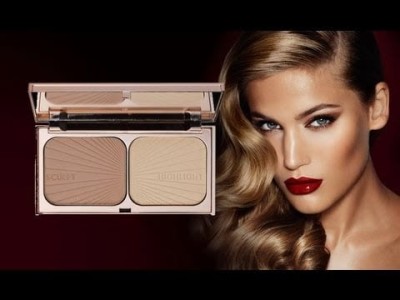 Kim Kardashian loves tanning and likes the bronzed look. She uses the Sally Hansen Airbrush Legs Leg Make Up to give her that really glowy, smooth look on her legs. For her face, she uses the Charlotte Tilbury Bronze and Glow. Bronzing can warm up your face and give it a really healthy look, plus there are many in the market now to suit all skin types. If you have a matte bronzer, you can double it up as a contour, given that it is the right shade for you! Make sure to use bronzer around the perimeters of your face. Kim is also a fan of the Cabana Bronze shade from her own line, Kardashian Beauty. Mario prefers the Smashbox Bronze Lights in Summer Matte.
Makeup Setting Sprays
Everyone knows that setting sprays can make your look when used before a long day or night ahead of you. Mario is a big fan of the L'oreal Infallible Makeup Extender Setting Spray. He also uses the Urban Decay All-Nighter Setting Spray, which is very popular. Colorbar and Kryolan make setting sprays for 850 for 100 ml and 600 for 150 ml respectively.
Now that's a commitment to make up, let's commend Kim Kardashian for the hours she's willing to spend on the make up chair while her MUA goes through a 4 hour long makeup routine, and let's applaud Mario for the diligence with whixh he perfects his craft. Remember, stay true to your individual style, you don't need to be a Kim to be glamorous. You don't need to buy these exact products to achieve that.
Make sure to use something that works for you and your needs, and look up makeup dupes on VNA or google for products you adore. India can be an underwhelming country in the make up department at times, but that doesn't mean you can't get creative and do a little magic of your own without Kim Kardashian's makeup bag or bank balance.
Read More:
Which is your favourite Kim Kardashian makeup product? Share your reviews with us.