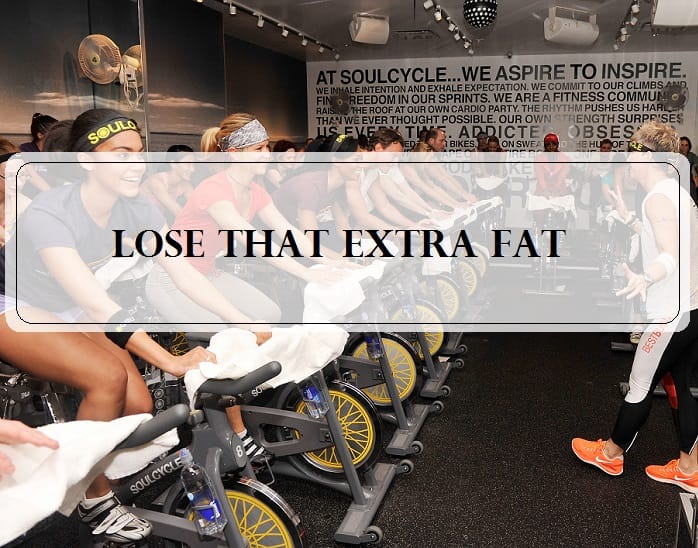 Top 10 Courses on Udemy for Weight Loss
Weight loss looks like a weird problem on a planet where people are dying of malnutrition. Despite the fact that weight in excess triggers a lot of problems, people are still unaware of complications associated with it. Weight exceeds its limit when we eat out of emotional reasons, do not exercise and ignore some warning signs by the body like Thyroid and tumor growth etc. Let's figure out some common problems associated with weightloss:
Acidity
Fatigue
Depression
Diabetes
Problems in fertility
Pain in Joints
High Blood Pressure
Heart related ailments
However, it is not very difficult to lose weight. Initially, it might look like a gargantuan  task, but with a strict regime and high motivation, you can easily overcome weight disorders. Now, thank God for internet and thank two bright, Turkish minds – Eren Bali, Oktay Calgar and apna Gagan Biyani, for creating a platform known as Udemy. Udemy offers a lot of weight loss courses online. A lot of them are free, and few can be availed by paying minimum fees and today I'm going to help you choose the best online course for yourself with this list.
For losing weight easily, Udemy has listed several courses for your convenience. Now, instead of stepping out and looking for an instructor, you can easily choose a course of your choice, pay nominal fee and get on to the task. I am going to enlist here, the most sought after courses for losing weight, found on Udemy. You can go through each course and pick yours:
List of Top Ten Udemy Weight Loss Courses with Prices:
Calisthenics: Full Body Weight Training With NO GYM
Priced at $29.00, this online course is instructed by Alex Genadinik and Joey Zanca.
There are 55 lectures, and this course will enable you to work outs without any equipment.

You can learn some simple techniques and work out anywhere.
This course offers long lasting effects. No protein or dietary changes needed, and you will able to sustain the changes if you follow the routine on a regular basis.
The exercises listed are followed by many athletes and sporting professionals.
Feel better and fitter is what this course offers.
Till now, 3778 students have enrolled for this course and have rated 4.5/5. One if the best courses on Udemy.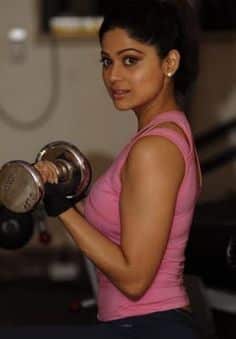 2. Weight Loss Mastery: Weight Loss the Way it Should be
13,000 students, 4.5 average rating with 66 reviews, this course is great for new mothers, office executives and almost everyone with a sedentary lifestyle.
77 lectures and 3.5 hours of content.
Work out time is one hour per week!
Foodies who want to enjoy and relish food with a great health, without taking a toll on taste.
This course is built around real food, real workouts and real regime for real people.
This online weightloss course will also give you an insight about what you do wrong while eating, and what are the best ways to lose weight in a natural manner.
Instructed by Jack Wilson, you will discover that this weightloss course is somewhat auto biographical as Jack himself faced problems with weight. Content is added every month to keep you motivated with new tips.
3. 7 Reasons You're Not Losing Weight…And What To Do About It
$20 for 17 lectures, this course is designed for you to understand your body type. I always think that it is extremely important to understand your body type before getting on to any type of fitness program. This program will give you an insight about the factors that inhibit and prevent you from losing weight.
This weight loss program effectively explains that losing weight is different from fat loss. You might not be able to see a dip on weighing scale, but you might be losing fat and helping yourself really well.
Average rating is 4.6/5.
Kerri Gaither, the Coach, is a professional weight loss coach and has studied various body types patterns. She will help you in losing weight by harnessing your mental supremacy.
4.  Fat Loss Furnace: Proven, Easy Techniques For Rapid Fat Loss
Scott James, a fitness blogger, is a big fan of good habits and through this course, wants you to eliminate all the negativity around weight loss. He has achieved a superb physique without dieting, supplements and punishing exercises.
He has also authored a bestseller, F.U.Fat, and some notable books like Beast Mode and Becoming a Lion Among Sheep.
24 lectures and 3.5 hours of content, this course will definitely help you in shedding fears and inhibition surrounding fat loss.
At $20, this is indeed a lion among sheep. Try it if you want to gain mental mastery around your weight loss regime.
Average rating- 5/5
5. 14-Day Yoga Detox and Empowerment Course
Celebrity Yoga Trainer-Sadie Nartini
Weight loss without Yoga? I am not out of my mind, just wanted to figure out something worthwhile.
51 ratings, 4.5/5 average rating and over 10,000 students by her side, this course is extremely popular.
 Without sacrificing much from your platter, you can always enroll for this course. It is a 14 day routine. This will help you in flushing out toxins and reduce weight.
35 lectures and 19.5 hours of video.
Excellent course for beginners in Yoga.
This course also has some recipes which will ensure that your taste buds never suffer.
Price – $49.
6. Lose Weight Without Exercise: No Sweat To Lose Weight
Instructed by Jack Wilson
35 lectures
Price-$50
28 ratings, 4090 students enrolled already
This course firstly gives you an insight about weight loss, and then you can help yourself with recipes offered. None of the recipes are mundane, and you will be able to effectively lose weight without sacrificing much. One of the best courses on Udemy.
7. 12 Weeks To Clean Eating Without Losing Your Mind
With Emeroy Bernardo as the Instructor, there is nothing else to ask for. 62 lectures and 5 hours of training videos, this is a superb course for people with a  super hectic lifestyle.
More than 3000 students have enrolled for this course and 23 ratings prove the credentials.
Slightly over priced at $299
This course contains everything. From delicacies to help you lose weight, to workouts and mindset techniques.
You can choose either one plan or integrate all of them. Either eat, or exercise or do both.
8.  Lose Weight Now Using Powerful NLP Techniques
Instructed by Pradeep Agarwal, this course is available for $20, with 10 lectures and 1 hour of video.
920 students have already enrolled for this course, and, an average rating of 4/5.
This course will focus on simple NLP techniques to stabilize your brain and incorporating healthy food habits as well as workouts. Again a highly ranked udemy course on weightloss.
9. The Alkaline Diet Lifestyle In 7 Simple Steps
Ideal for housewives and students, this course helps you to lose weight by introducing one factor-alkaline in your food.
Alkaline is recommended for weight loss, for a healthy life, for an existence free of diseases and for the entire well being of an individual. However, most of us ignore it and turn to acidic food items for the sake of taste. This course will re ignite your wisdom cells and encourage you to adopt healthy food habits. Its a top rated weightloss course.

Great, mouth relishing alkaline dishes.
No exercising !!
1200 students enrolled already, average rating – 5/5  and a super Instructor-Marta Tuchowska
Price – $40
10. How to Lose Weight & Eat Healthy
Instructed by Roshan Virk, this course is available for $19, has over 2000 students enrolled with and has a rating of 4.5/5
This course will talk about losing weight without working out.
Enables you to track your progress in terms of loss in inches
Promises to give you a super toned body without looking back.
Yes the options are many. Be prudent before you pick yours. Your deciding factors should be:
a) Average rating
b) Method
c) Instructor
Why Udemy, because it guarantees refund of fees in case your do not get stipulated returns. Udemy will also give you a certificate of completion of the course. You can access these courses on Android and iOS platforms. The internet is our God, and is willing enough to shower his blessings. Why wait? Order those blingy shoes and mat from an online portal, pick you course and stay beautiful and fit. Because it is your right and duty !! Chao for now.
Read More:
Which is your favourite Udemy course? Share your reviews with us.