Top 10: Best Homemade Multani Mitti Face Packs for Fairness, Acne, Oily and Dry Skin
All beautiful ladies out there what is the beauty secret you are applying to yourself right now? Yes we all are conscious of our looks and keep trying every measure to perfect our looks. Homemade face pack is one of the measure which we commonly resort to. The base ingredient plays a real vital role in any face pack. It acts as a binder for the other ingredients. In this respect, Multani Mitti or Fuller's Earth is one very popular binder used in most homemade face packs. I will tell you some of the easiest and quickest homemade diy multani mitti face packs for oily skin, dry skin, acne, glowing skin, etc.
It's true that some homemade face packs indeed have the power to revitalize your looks and enhance your beauty. There are many ingredients right from kitchen shelf which could be used along with the base ingredient in these face packs or masks. However even in the earlier times, when people didn't use to have those expensive salons and beauty parlours, they used to apply homemade face masks only, and their skin used to be far better than the skin treated in beauty salons these days. In those times also, Multani Mitti was a king ingredient, only used in the face masks but it was also a hair cleanser and a body cleanser too.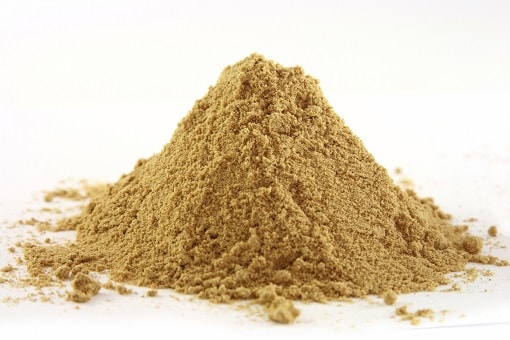 Multani Mitti is a kind of clay consisting in high amounts of certain minerals such as calcium, magnesium, dolomite, quartz, iron, calcite, silica. Fuller's earth is really empowered with some wondrous properties to treat your different types of Skin woes and that has of late turned Multani Mitti into a staple product in the entire beauty world. It has a known properties of sucking all unnecessary oil from the skin which causes breakouts or dandruff in the hair, balancing the Ph balance and leaving the skin all glowing and soft. As it has little drying properties, so it should be avoided in winters when we are already facing dryness issues, and can be best used in summers or rainy season when the heat and the humidity is at its peak leaving the skin all oily and greasy. It is also a great antiseptic and can be added into various healing packs too to apply on wounds and rashes. Multani Mitti
can be used in several ways. Yess! Trust me in several ways! Let us discuss one of the few best ways where this wonder ingredient can be used to make you skin exceptionally beautiful. Keep reading.
Best Multani Mitti or Fuller's Earth Face Packs Homemade
Multani Mitti & Sandalwood Pack for Oily Skin
Another magical ingredient called Sandalwood or 'Chandan' , has been one of the favourite amongst ladies since earlier times. Due to its super cooling quality it can dry out any pimple within a day. Although today it is very hard to find a very very pure Chandan, but if you are lucky enought then use it with Multani Mitti to create wonder to your skin. Make a powdered pack by using Multani Mitti and Chandan(Sandalwood Powder) in equal quantities and make its paste using rosewater. Keep this mask for 15 minutes and then rinse off with cold water. This is an excellent pack for excessively oily skin. Works best in summers, avoid using it in winter especially when you have a dry skin. If you have a really oily skin then this pack can be used in winters too, it will be beneficial.
Multani Mitti with Neem Face Pack for acne and pimples
As Neem is best known for it's antibacterial properties, it can also do wonders to your skin when mixed with any other suitable ingredients. Neem can be used in and out, that means even you can consume daily 2-3 leaves
of neem
(only if you can bear eating that bitterness)
then you won't be having any skin problems, also it can be applied on any type of skin individually or in any face pack. One you can make by mixing
Multani Mitti
with
powdered neem and making a paste with rose water
.
The face pack is a great acne preventive face pack
and even heals existing acne due to the antibacterial power of neem and multani mitti.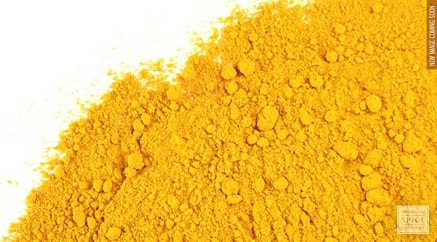 Multani Mitti with Turmeric Powder Face Pack for Fairness
Turmeric powder is one of my favorite ingredients in the face packs, it gives that glow to your face along with healing rashes or allergies if you have. That is why a bride to be is washed in haldi (turmeric powder) before her wedding day, simply love it. Now you can create another wonder pack by mixing Multani Mitti with 1/2 tsp turmeric powder and making it's paste with rose water.  Apply the pack on face and keep for about 20 minutes before you rinse it off. This face pack too washes out excess oil from your skin and even brightens complexion. And also you don't need to worry about those turmeric stains on your face as Multani Mitti will get you rid. Highly recommend this pack on a regular basis for skin lightening and fairness.
Multani Mitti with Tomato and Lemon Face Pack for Glowing Skin
Likewise our body, or facial skin too craves for anti oxidant to keep itself healthy and glowing. So many ingredients from our kitchen are rich in anti oxidants which can improve your skin within few days, one of those ingredients is Tomato. It is a wonderful natural ingredients with the composition of anti oxidants and vitamin C. So you can make a wonderful face pack by mixing Multani Mitti with 2 tomatoes, 1 tbsp lemon juice and 2 tbsp of rose water. Keep for half an hour and then rinse it off with cold water. Lemon too is enriched with vitamic C and also balances you pH level. This will also remove the tan on your face and brighten your complexion.
Multani Mitti with Milk and Almonds Face Mask For Acne and Pimples
Milk is also one of those ingredients which balances the pH level of the skin keeping away those acne and blemishes. Milk can be used in several packs and each will have it's unique properties. I will tell you one magical face pack, just mix Multani Mitti with 2 tbsp milk plus 1 tbsp coarsely pasted almonds. Apply the pack on face. Massage for 10 minutes and leave to dry. This is a great skin polishing face pack that will exfoliate your skin effectively, removing all dead cells. The result is that your skin will glow like anything.
Multani Mitti with Curd, Orange Juice and Turmeric Face Mask for dry skin
Just like milk, curd too has anti oxidants which will balance out the pH level of you skin wiping off that dullness you are annoyed with om daily basis due to pollution and dirt in the environment. You can make a smooth creamy face pack my mixing multani mitti with a big blob of curd, 2 tbsp orange juice and ½ tsp turmeric. Apply all over face and leave until it dries up completely. Orange juice enriched with Vitamin C and tumeric being antiseptic, this pack has all the things a skin will crave. You will be wonder struck to see the amazing glow that this face pack brings on your face, sloughing off all dead cells. The curd in it will take care of dry skin and moisturize it.
Multani Mitti with Honey and Milk Cream Face Pack for Dry Skin
Honey being a great ingredient to nourish your skin from the deepest layer till the top layer, will be even more wonderful when mixed with other suitable ingredients. Another wonderful face pack you can make using Multani Mitti and Honey. Just mix Multani mitti, 2 tbsp honey, 1 tbsp milk cream and rosewater. Apply all over face and keep for 15-20 minutes and then rinse off. Milk cream too has those amazing moisturising properties which will keep you in awe after using it in this pack. The pack will leave your dry skin sufficiently moisturized, soft and supple.

Multani Mitti with Egg and Banana Face Mask for Wrinkles
Once you use egg on your face (if you can bear that peculiar smell), you will always use it again. Egg being a great toner will close those pore on your skin which causes acne, white heads and black head. It will also prevent your skin from ageing by lifting it up. Another ingredient in this face pack is banana which is also known for the glow and softness it brings to the skin. So make a pack using these ingredients and your skin will thank you.  Just make a paste out of Multani Mitti, 2 tbsp egg white, 1 tbsp banana pulp and rose water. Keep the pack on face until it dries up completely. Then gently rinse off. This is a great face pack for checking wrinkles and restoring skin tightness.
Multan Mitti with Avocado and Honey Face Mask for Dry Dull Skin
Avocado is a wonder fruit in the beauty industry, it's usage is everywhere, be it shampoos, conditioners, face oils, hair oils, hair masks or face masks. You too try it and see its magical effects. Just make a face pack by mixing multani mitti with 2 tbsp avocado pulp, 1tsp honey and 1tbsp rose water. It's great face pack for preventing excessive drying out of the skin and nourishes deeply getting into the inner layers. Great for dull, dehydrated, patchy and dry skin.
Multani Mitti with Potato Face Pack for Skin Lightening
Potato known for its properties which can vanishes any pigment no matter how long it has been siting on your skin. It can be more effective with use with other suitable ingredients in various face packs. A wonderful face pack you can make by using it with Multani Mitti. Just take 2 tbsp of Potato juice and mix it with Multani mitti. Apply all over your face. Leave for 15-20 minutes and then rinse off. This face pack will erase your spots, blemishes, tanning,  pigmentation marks effectively and leave you with a glowing fair skin.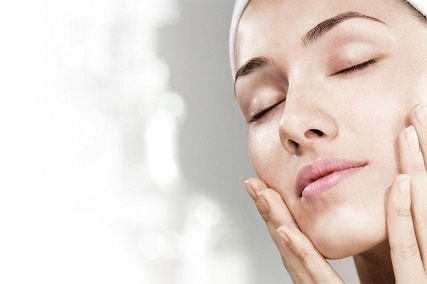 So these are the top 10 multani mitti face packs you could try at home to get a flawless skin. I know nowadays we hardly have anytime to take care of ourselves to perform these elaborate skin regimes but even a little effort can make you skin amazingly beautiful. All the above face packs used once in a while can be highly beneficial for you facial skin, just try them once and it will be worth the effort.
TIP: For best results make sure you keep rose water in your refrigerator for 15 minutes before using it in any of the above packs.
By Contributor: Moupee
Which is your favourite multani mitti face pack? Share your reviews with us.