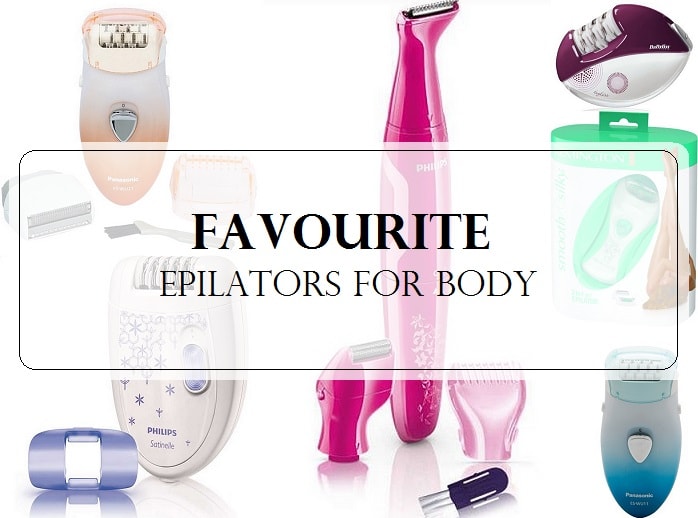 Top 10: Best Epilators for Women in India for Body, Face, Bikini, Underarms with Reviews, Price List
A date, a wedding, a night out, or a brunch, when they are marked on our calendars, we plan for them and get ready to look our best. Then, comes those days that are known as 'surprises'! And do they come in too often. Outfits, makeup, shoes are almost always manageable. But, what about those hairy arms and legs. And, I am always in a soup! But, fear not, i present to you a girl's best friend, in such distressed times. Yes, ladies, it is an epilator. These days, we have so many brands like Braun, Philips, Panasonic, etc. Out of the many, today I pick the best epilators for women in India I know of which can be used on legs, arms, underarms, face, bikini line, etc.
Before I get started, I should say this that I do agree, epilators can be a tad bit painful (been there, done that!), if the hair growth is thick or there has been a gap from the last hair removing day. But, no pain, no gain, right?! And, most of these work on battery, saving electricity (and we all know how precious it is), plus it is not just a razor (less risk of skin darkening), and pretty much a long term investment. It works as a tweezing device that pulls the hair out, leaving the skin feeling clean, and smooth. Smear a generous amount of your favourite moisturizer, after the process, and voila, you get nice smooth and glowy skin!
List of Best Epilators for Women in India for Body, Face, Bikini Line
Philips HP 6421 Epilator – Budget Epilator in India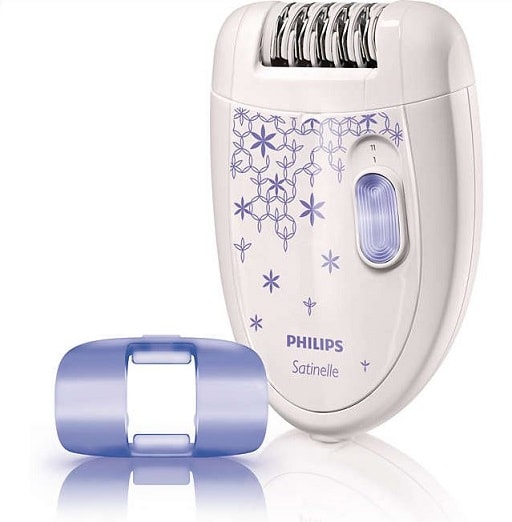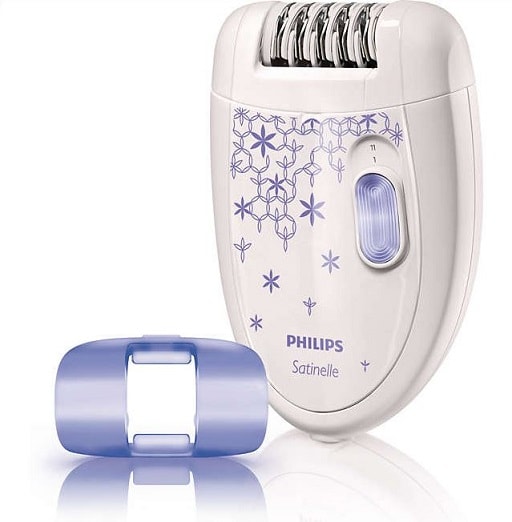 My first pick is the Philips HP 6421 Epilator. At a cost of Rs. 1786, this one  comes with two speed settings and tweezing disc that are gentle on the skin. Once you use this, you are sorted for at least four weeks. However, a word of caution though, if your hair growth is fast, then you might have to use this in about a week or two. Very effective on shortest of hair, and has a washable head, which is good before using it on different body parts. This one comes with cord attached and also with small brush that can be used to clean the machine.
Available – Online, Drug stores and some Chemist shops
Philips HP 6382/20 Bikini Trimmer – Epilator or Trimmer for Bikini Line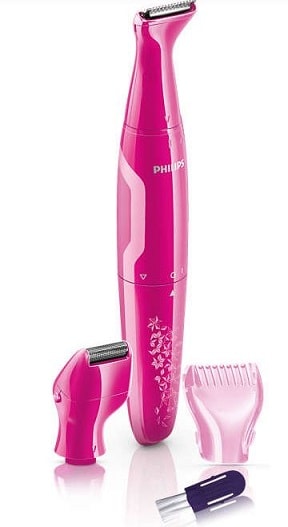 How can there be an epilator list without one dedicated to for a 'bikini' trim. This one is the Philips HP 6382/20 Bikini Trimmer, which costs Rs. 1450. It has a safe trimming head and since it is fully washable, your hygiene worries are at bay! It has rounded removal tips making it easy for you to remove hair perfectly. It is easy to use and the attachments are simple. Comes with mini shaver along with the mini trimmer, and this makes the job, precise. This one is cordless so you can move around with it and the ergonomic design ensures that you don't find it difficult to hold.
Available – Online
Remington 2-in-1 corded EP6020 Epilator – electronic epilator in India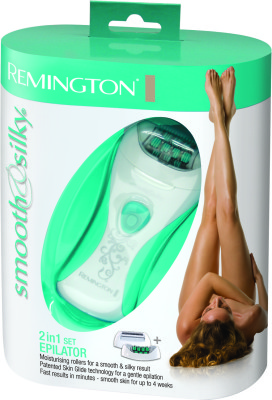 From cordless to the corded, this one is the Remington 2-in-1 corded EP6020 Epilator that costs Rs. 3420. But, you do get the money's worth in th is one product. It features 18 massage fingers, dual speed, washable head, 42 tweezers, glide technology to give you soft skin. It is also washable. Moisturizing rollers and foil shaving head helps in making your skin smooth to touch.
Available – Online
Philips HP6519 Epilator – epilator with massager and sensitive cap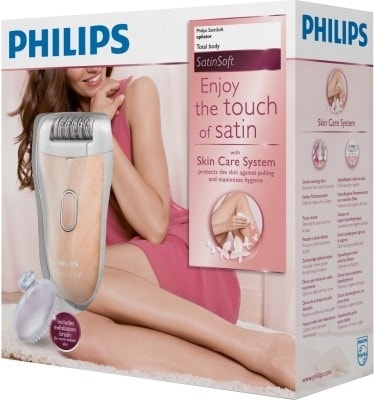 Another investment epilator, is the Philips HP6519 Epilator, priced at Rs. 3380. One of the most price worthy feature is that you won't feel much pain during the hair removal process because of its sensitive area cap. It is soft on your skin and it comes with massage attachment as well. In case, you get a hard tug, or a pull, the massager will ease the tensed area, thus providing you relief. Like the other three above, this comes with two speed setting as well. The tweezing discs are quite gentle and as it's completely washable, you can be quite worry-free about hygiene.
Available – Online
Babyliss Isyliss G490E Epilator – Cutest epilator for girls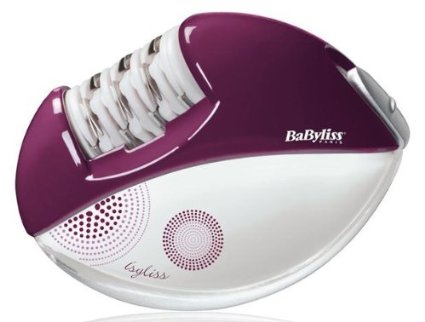 Babyliss Isyliss G490E Epilator, priced at INR 4956, comes with 22 tweezers and 2-speed settings. The epilation head is removable, and has a protection cap making the removal process efficient and fast. Washable head ensures hygiene and the speed moderator ensures the desired look. Plus, this one, looks so cute! Doesn't it?!
Available – Online
Panasonic ES-WU11 Epilator – Most inexpensive epilator in India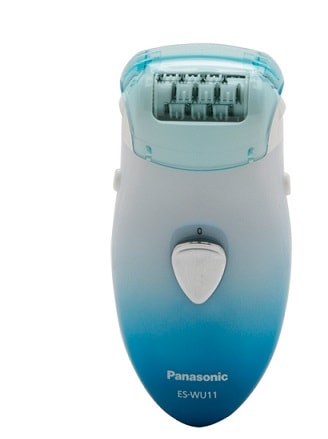 I am sure all of us are quite familiar with the next brand, as they are a big player in the  market of electronic devices. Therefore, this Panasonic ES-WU11 Epilator, priced at Rs. 1999,  is a reliable pick for this list. The device is safe to use and the wide tweezers efficiently pull out the hair smoothly, leaving the skin feeling nice and soft. Comes with a spare replacement head, but not washable. No, no, don't panic – I have a trick. Buy a baby comb, the one with the white soft bristles, and clean the epilator with it. Nice and easy, right! You're welcome! Oh, did i mention that its ergonomic design ensures a good grip and the lightweight doesn't weigh on your hands. Plus, it's known that the rotation disk is almost 30% faster than others.
Available – Online
Philips Satinelle Essential HP6419/00 Epilator – epilator for sensitive skin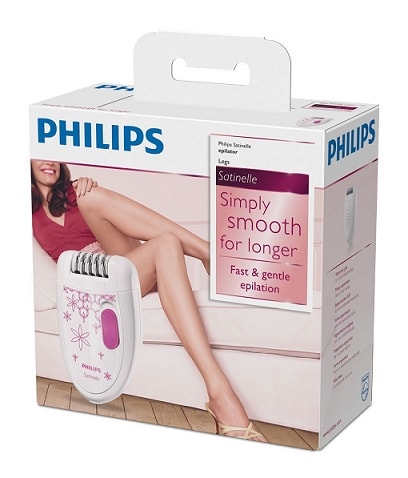 And, we are back to Philips. I tell you, they seem to be monopolizing my list here. Can't help, what's good, is good! The Philips Satinelle Essential HP6419/00 Epilator
is quite the basic one, which runs on batteries. This is your regular epilator without the shaver attachment. For Rs. 2295 rupees, this comes in 2 colors – a pink and a blue one. I got this one as a gift, and pull this one out most often than the other ones. Simple, basic and does the job, just fine! So, if epilating is the ask, this is your baby.
Available – Online, Drugstores and Departmental stores
Braun face 820 Epilator – epilator or trimmer for face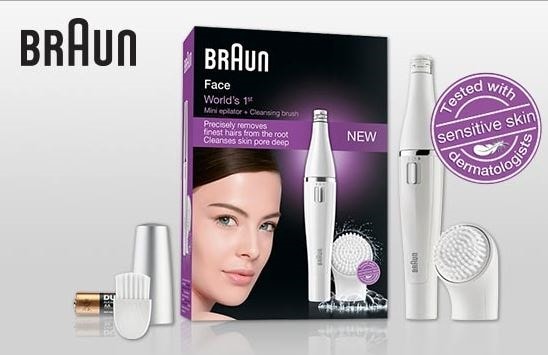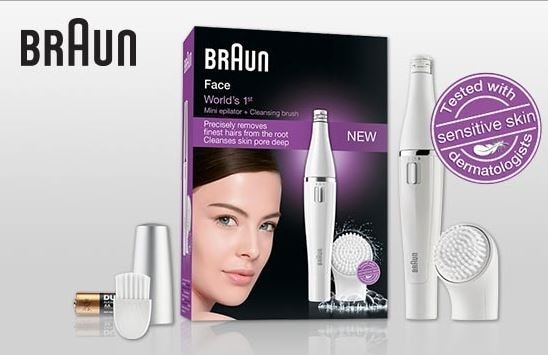 This next one's price is going to make most of you roll your eyes, and to be fair, I do not own this either. While putting this list together, I couldn't have done justice to it if I had not asked a few of my near and dear ones for advice and reviews. Let's be realistic here, who can own or even know it all, right!? Plus. what better way to know if a product works, apart from online research, than ask your trusted ones. And, bam, came this one. The Braun face 820 Epilator, with 21 tweezers does a beautiful job of getting rid of the unwanted facial hair from cheeks, lips, chin etc. It has an exfoliating head too, which helps get rid of dead skin cells and debris, thus keeping in-growths at bay. Hold your breath now, for the price. Rs. 5400!!! Yes, ridiculous right. But my cousin swears by it and says, she has never looked back since she picked this one and have recommended to others, who have the same marvellous feedback.
Available – Online and drugstores
Panasonic ES-WU21 Epilator – cordless epilator from panasonic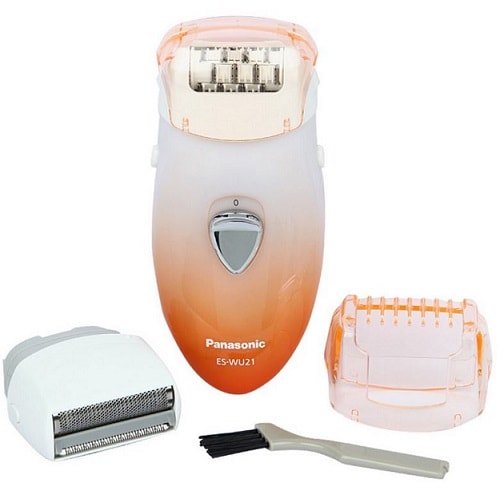 Another Panasonic offering. The ES-WU21 Epilator at a price of Rs. 3305, comes with an epilator and a shaver head that enables dual action of getting rid of the hair from the roots and from the surface. This one is a battery operated one, thus, a cordless one. You will get a 2-year warranty, like most of the other epilators in the market.
Braun Silk Epil 9 SkinSpa – epilator with multiple attachments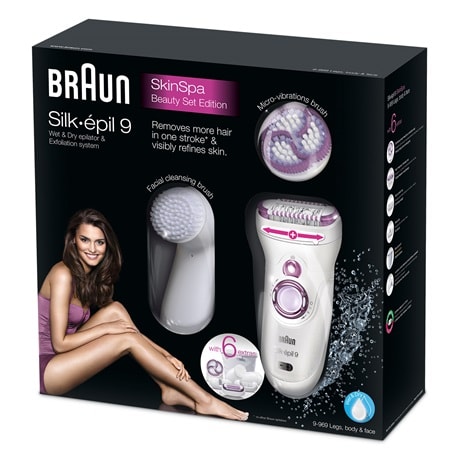 It has multiple attachments like Exfoliating brush head with protection cap, Shaver head, Trimmer cap, Sensitive area cap, Facial head, Charging stand and a pouch. The epilator head is 40% bigger which means you can cover more area in less time. It also grips hair as short as 0.5mm which is amazing. It can be used both wet and dry which is why you will love it if you like to trim or shave in the shower. With so many heads and attachments to choose from it can be your epilator plus shaver plus trimmer plus face trimmer in one! Worthy of its Rs.10,985 price tag in India, isn't it?
With the onset of the party season, and the biting winter days ahead, epilators can be a good investment for personal grooming. Relieves us of booking time a salon & the pain of waxing, time and attention needed with hair removal creams, you can avoid the use of water in this harsh winter (brrr!) and the best part, you can catch up on your daily soaps while using the epilator. Get party ready with any one of these, and trot in style!
By Contributor: Pooja B
Which is your favourite epilator for face and body in India? Share your reviews with us.