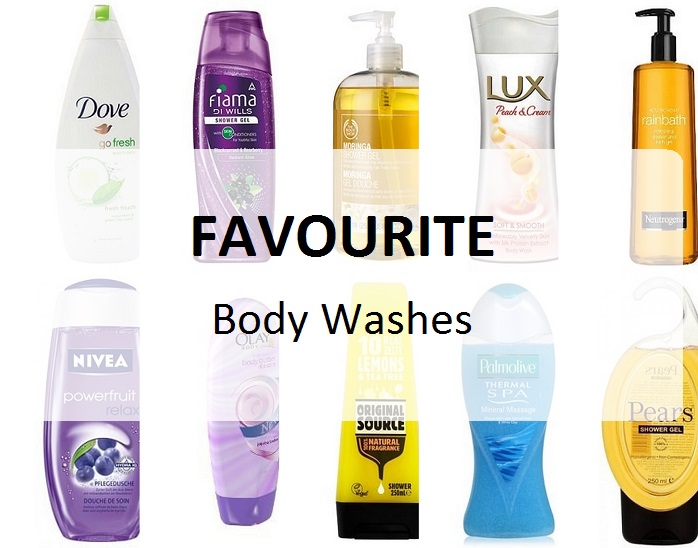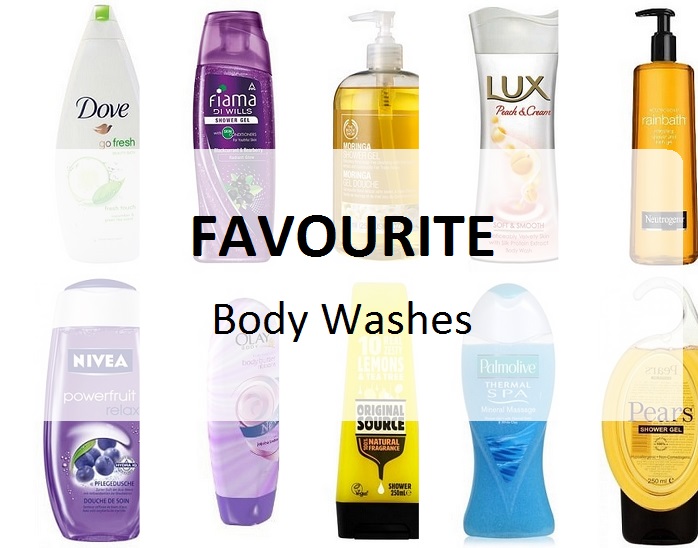 Top 10: Best Body Washes Available in India
Body washes are colourful, smell great, and found in so many varieties, that it suits all needs and purposes of dry skin, sensitive skin, men and women alike. There is the moisturising body wash for dry skin that leaves your skin glowing, the shower gel that makes you smell like Strawberry Shortcake, and even the one that can be used as a shampoo! You don't have to worry about slipping on your soap, or the mystery hair stuck on that bar. Not only are body washes and shower gels convenient, they're also less harsh on your skin, don't leave mineral residues and lather even in hard water areas. Convinced yet? Read ahead to know our top 10 favourite body washes in India.
List of 10 Best Body Washes and Shower Gels in India
The Body Shop Moringa Shower Gel: best soap free body wash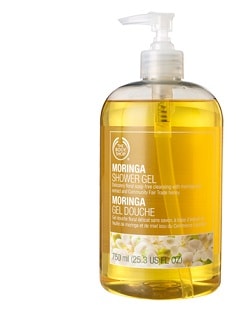 Considering that we're talking about The Body Shop, you can expect no less than the best from this review. If beautiful fragrances are one of your top priorities, you will love TBS Moringa Shower Gel. Made of natural ingredients and Moringa Seed Oil, it possesses the delicate scent of white flowers that soothe and relax the tension out of the body. As a soap-free shower gel, it does not lather much and gets used up in no time. It may be a tad bit expensive for the quantity, but it is worth a try. One of the best body washes for sensitive skin.
Price of The Body Shop Moringa Shower Gel in India: Rs.425 for 250ml
Neutrogena Rainbath Refreshing Shower and Bath Gel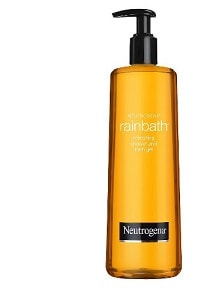 Neutrogena always delivers quality products, and Neutrogena Rainbath is no different. The appearance and the name of the shower gel has changed in the past few years, but the formula has been the same. With the zesty scent of fruits, spices and herbs, the shower gel energizes you and keeps you refreshed all day long. The conditioning lather moisturises the skin without leaving much residue. Regardless of whether you are a Neutrogena fan or not, you are bound to be impressed by this product which is a great jump start to your day.
Price of Neutrogena Rainbath Refreshing Shower Gel in India: Rs. 349 for 250ml
Fiama Di Wills Radiant Glow Shower Gel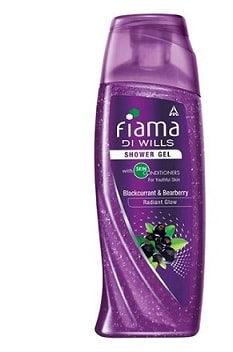 If you are one of those who really crave a luxury bathing experience but really don't want to blow a hole in your pocket, this is the shower gel for you. Enriched with blackcurrant and bearberry extracts, Fiama Di Wills Radiant Glow Shower Gel  locks the moisture in your skin while the glitter beads gently exfoliate the dead skin cells away. The gel has a refreshing fragrance that invigorates your senses, giving you the exotic experience. I recommend it.
Price of Fiama Di Wills Radiant Glow Shower Gel in India: Rs. 135 for 200ml
Original Source Shower Gel Lemon & Tea Tree Shower: body wash for mornings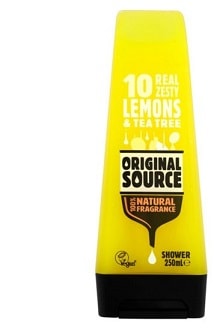 This wacky bottle is packed with the power of citrus. The Original Source Lemon & Tea Tree Shower Gel contains 100% natural and vegan (hallelujah!) lemon & tea tree essential oils with anti-oxidants which will help soothe your skin after the wash. Although, it's fragrance does not last long, the gel still blasts your mind and body into awareness on those dull mornings where going to work seems like a hell of a task. It does not lather much, but is great for daily use. One of the best body washes to use in the morning for that instant kick.
Price Of Original Source Lemon & Tea Tree Shower Gel in India: Rs. 300 for 250ml
Dove Go Fresh Body Wash: best body wash for dry skin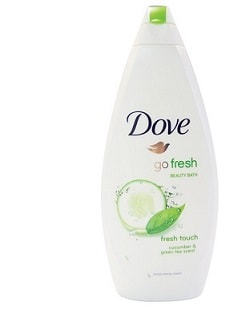 The Dove Go Fresh body wash locks the moisture into the skin, keeping it soft and smooth all day long. Its gentle fragrance lasts the whole day. It calms your mood, and enlivens all your senses in a refreshing, yet soothing bath. When it comes to softness, we can rely on Dove. It is enriched with natural ingredients like cucumber, green tea and ¼ hydrating milk. It also restores the skin, prevents damage and helps maintain the skin's natural pH balance.
Price Of Dove Go Fresh Body Wash in India: Rs. 160 for 200ml  
Olay Body Wash with Body Butter Ribbons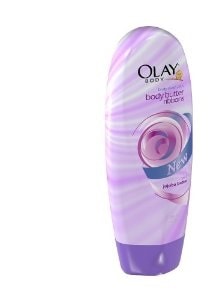 For years, Olay has been a trusted brand and developed great brand loyalty. I was intrigued by the advertisements for their body wash and decided to give it a try. It has a really creamy and soft texture, and deeply conditions the skin. The formula is intertwined with ribbon-like butter, which cleanses and moisturizes the skin. After bathing with the Olay Body Wash with Body Butter Ribbons, you will not need to supplement your skin with body lotion because the moisture is locked through the day. It also helps you heal repairs, and get rid of all the roughness and rashes on the skin. The product is also very affordably priced considering its amazing qualities. If you have dry skin, this the perfect pick for you.
 Price Of Olay Body Wash with Body Butter Ribbons: Rs. 220 for 295ml
Palmolive Thermal Spa Mineral Massage Body Wash: Best body wash for men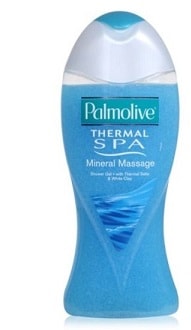 Filled with white clay, thermal minerals and massaging micro-spheres, the Palmolive Thermal Spa Mineral Massage Body Wash scrubs your skin leaving it all soft and velvety. After frequent usage, you will find your skin turning soft and smooth. It provides a delightful and relaxed bath experience. The lipids and thermal salts will also get rid of cellulite, which is a very unique thing about this body wash. It has a pleasant scent which will leave you wanting more of it. It is a decent product and I would recommend it, if you really want to get rid of that annoying cellulite. With the minimal pricing, it gives you a satisfying overall experience.
Price Of Palmolive Thermal Spa Mineral Spa Shower Gel: Rs. 125 for 250ml
Pears Pure & Gentle Shower Gel: body wash for sensitive skin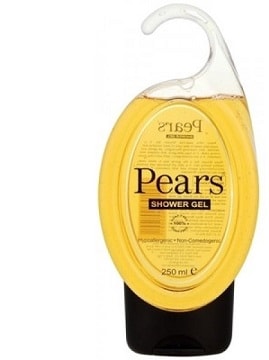 Having been deeply acquainted with Pears since my childhood, I had to try the Pears Pure & Gentle Shower Gel at least once. Known for being gentle and delicate, this gel provides a good bathing experience. It hydrates the skin and has a subtle, yet sexy scent that lasts through the day. The mild gel heals and balances the skin's pH level and prevents roughness or dryness. The affordable gel also comes in an enticingly clear bottle which can be hung by its hook.
 Price Of Pears Pure & Gentle Shower Gel: Rs. 145 for 250ml
Nivea Powerfruit Relax Shower Gel: body wash with best fragrance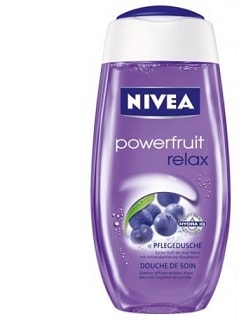 If you are really obsessed with the fragrances, like me, then you must try this one. The Nivea Powerfruit Relax's heavenly scent makes it very unique. It clears the morning cobwebs and thoroughly rejuvenates the mind and soul. The acai and blueberry extracts included, are full of anti-oxidants and leaves your skin so smooth, that even after drying yourself, you feel like the soap hasn't been washed away. The shower gel comes with a loofah, which is both convenient and more advisable to use.
Price Of Nivea Powerfruit Relax Shower Gel: Rs. 175 for 250ml
Lux Soft & Smooth Peach & Cream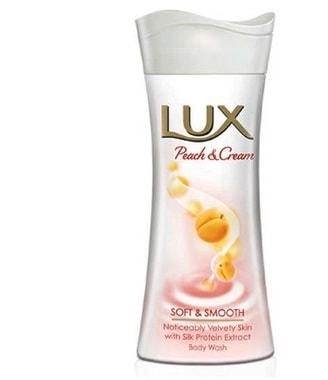 Lux targets a vast range of consumers, so Lux Soft & Smooth Peach & Cream is the most affordable in this league, yet its quality crosses the bar. Having a creamy texture, this body wash will be a good pick for a daily use, especially in winter when we are all suffering from unwelcome dryness. Enriched with silk proteins and peach cream, it will leave you skin very nourished and smooth. It's scent is also gentle and pleasing which does not fade easily. For those who are familiar with Lux soaps, taking the step to use the body wash will not be a disappointing experience.
Price Of Lux Soft & Smooth Peach & Cream: Rs. 125 for 240ml
These all are available on all top e-commerce websites like Nykaa, Amazon, Flipkart etc. Which is your favourite from the list? Tell us in the comments below.
Which is your favourite body wash in India? Share your reviews with us.