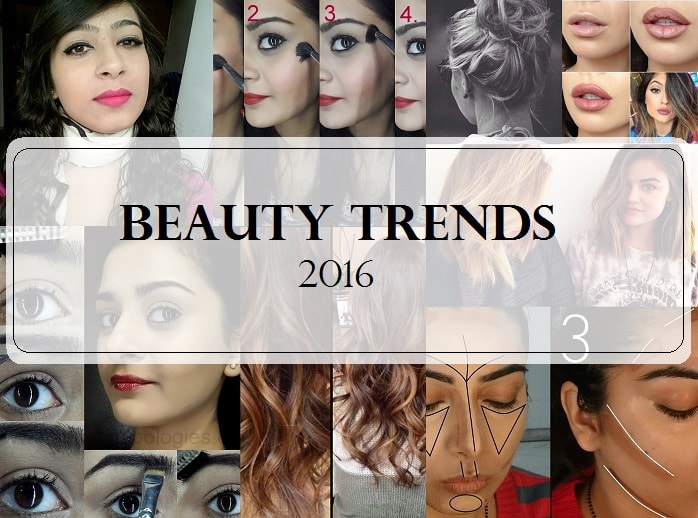 Top 10: Best Beauty, Makeup and Hair Trends 2016
YouTube is full of various makeup tutorials depicting the number of beauty trends that had ruled 2015 and some of them were pure genius! It brought forward so many changes on how to use various makeup products and enabled us to create easy and sassy looks in no time. It helped us embrace our oily skin with the dewy skin trend and achieving those pretty pouts without any lip surgery at all. Not only makeup trends, we saw the development of various hair trends that saved us time and gave us the chic look as adored. So, its quite easy to predict the top 10 beauty and makeup trends that are going to rule in 2016 as well. These are our trend predictions for 2016.
Top Ten Beauty, Makeup and Hair Trends 2016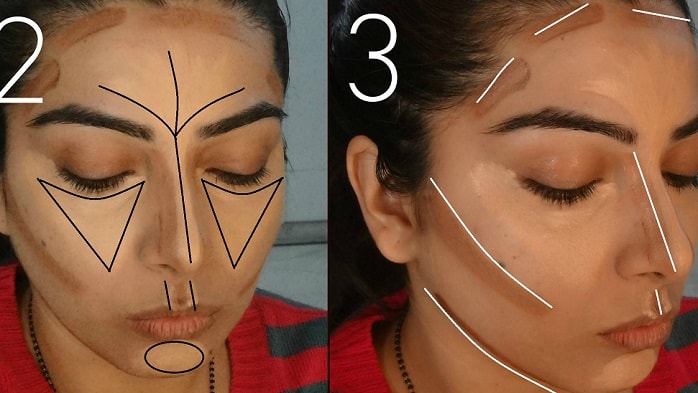 Terms such as 'baking' and 'cooking' aren't any more reserved for culinary activities and has been incorporated to makeup tutorials at large. Face contouring helps you to bring out the sculpted features of your facial structure like cheek bones, jaw line, etc. while baking and cooking let you to have the under eye area and high point of the nose to brighten up. It is a great way to set the foundation or concealer with the natural body heat and you won't have to run for touch-ups every hour or so. Thanks to Kim Kardashian, the trend will be ruling throughout the 2016.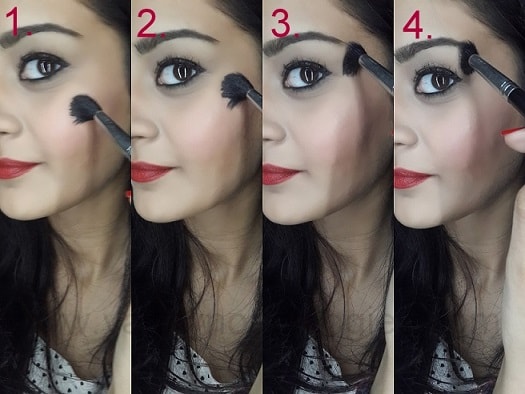 While matte skin has always been a basic go-to look, dewy skin will be ruling beauty trends charts in 2016. A natural fresh glowing skin is raging and a subtle sheen is added which is called the strobing trend. It is basically to highlight the top of the cheek bones, brow bones and upper area of the nose to give a lift. It looks extremely natural, elusive and beautiful. It is also like an added bonus for oily skin to show off the shine without occasional touch ups. Check out my favourite highlighters to buy.
3. Lob Hair: Best Hair Trends 2016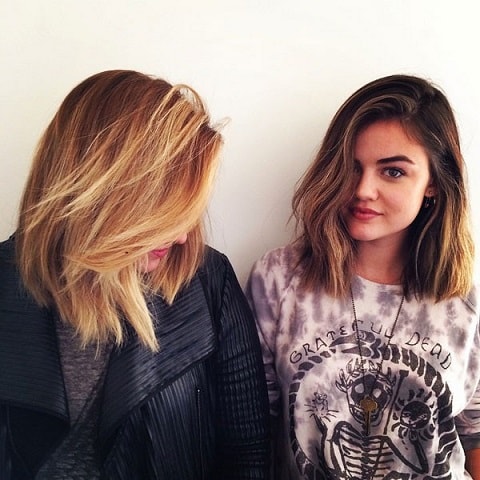 Lob means long bob hairstyle. From Hollywood divas like Jessica Alba, Emilia Clarke to Bollywood actresses like Sonakshi Sinha – we have seen how beautifully and elegantly they carried off the trend. The hairstyle is so convenient that you won't have to chop off too much like short bob or pixies and yet you can sport the latest short hair trend. It works for every texture and doesn't matter if you have wavy, tight or loose curls. Lob hair is a great option for dry damaged hair with split ends and is super easy to style and maintain. This hair trend is going to rule 2016.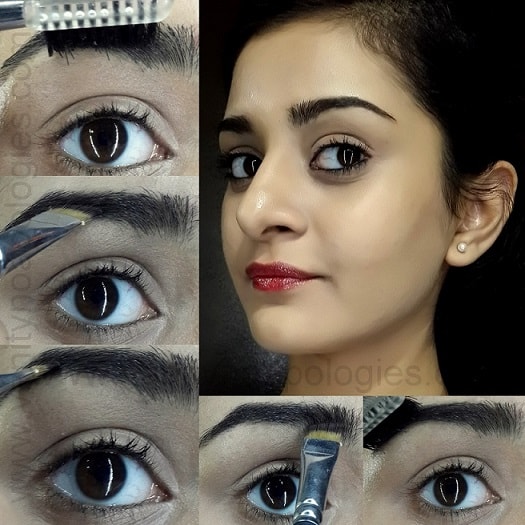 Previously we were obsessed about thin, sharp and accurate eye brows and suddenly, in 2015, we saw the emergence of thick and bold natural eye brows. Various brands brought forward their best eye brow kits to get the thickest boldest eye brow. It is done to make your face look prettier and younger and also, to frame the face well. This beauty trend gives a certain edge to eye makeup as well. Our very own desi diva, Deepika Padukone has been seen with bold and thick brows and I couldn't help but fall in love with this makeup trend.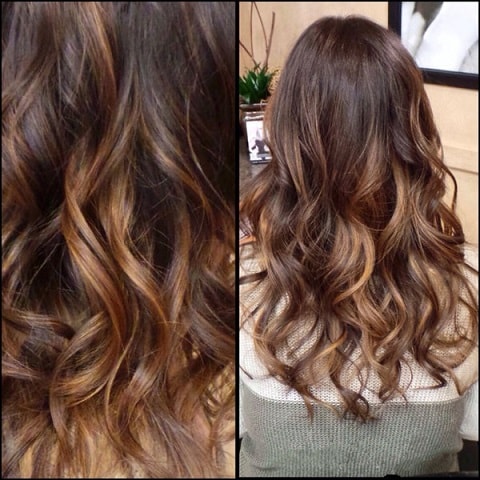 Balayage, which is sort of a French highlighting hair color technique, has been a coloring style developed in 1970s, but it was in the limelight throughout the 2015 and is definitely going to be one of the best hair trends in 2016. It is applied on the surface of the hair to create a soft later without any use of foil. It grows out beautifully, with a natural touch and requires very less maintenance. You can also mix various hair colors to create an ombre effect. It works on every hair color and has been spotted by various celebrities walking the red carpet. A mix of ombre hair and highlights.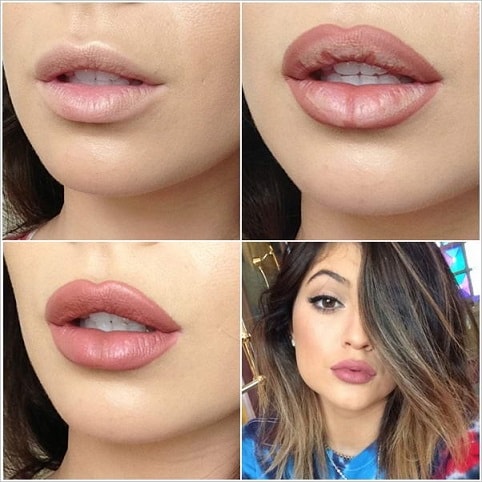 The trend started with the fabulous and gorgeous plump matte lips of Kylie Jenner with that awesome nude-mauve MLBB lip color. All hell broke loose when kylie revealed she uses MAC Whirl. Well, all of us can't go through the lip surgical method but we would surely try the natural lip plumping method. In this, you scrub your lips with cinnamon oil or plumping ingredients and then using the lip liner, you line your lips a wee-bit outside your natural lip line. After filling the whole lip with a matte brown lipstick, apply a lighter shade, concealer or highlighter on the centre of lips to give an illusion of fuller lip. Thus, you get that perfect pout for the Instagram selfie!
7. Liquid Matte Lipsticks: Favourite beauty trend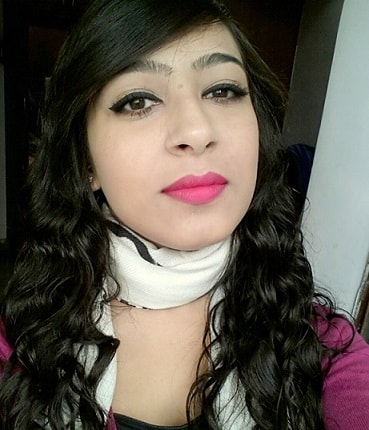 We almost forgot to wear the lip gloss in 2016 and were amazed by the matte lip trend. From Kat Von D to Colorpop Liquid lipsticks, M.A.C matte to Colorbar Deep Matte lipsticks, every liquid matte lipstick has been ruling the makeup world. One of the advantages of liquid matte lipsticks is that they are transfer proof, stay on for long and look classy. The formula is such that it gives a rich and opaque color and never looks gaudy. This trend brought forward a nice and easy cheat trick to make any lip color matte by applying talcum or baby powder on the lips and dabbing with clean finger until it looks super matte. Now Kylie Jenner has her own Kylie lip kits which are nothing but repackaged Colorpop liquid lipsticks. I recommend Lime Crime Velvetines.
This is considered to be one of the coolest trends of 2016. Who said that buns and braids are boring and you can't pair them with a classy look or for a date night? It gives a beautiful, au natural, careful-careless touch and can be sported with any dress. From medium to long hair, YouTube is filled with various easy and messy hairdo with simple techniques and voluminizing hair sprays. It helps to keep the hair away from your face yet looks splendid and fashionable.
9. Fake Eyelashes: Beauty Trend
When voluminizing mascaras fail, try the fabulous falsies to perk up the eye makeup and make your eye lashes look lush and long. It brings a radical change to the eye makeup giving it the exact look you desire. You can either add a lengthy one or a voluminous one and it won't look clumpy or feathery at all unlike some mascaras. There's also a less chance of ending up with raccoon eyes in case you have cried a river. All you need is an eye makeup glue and proper false lashes along with a pair of tweezers for application. Place it closest to the upper tight line to give a natural look. We love Ardell, MAC and Kryolan for fake lashes. For cheaper options try ebay.
10. Graphic Eyeliner: Eye Makeup Trend 2016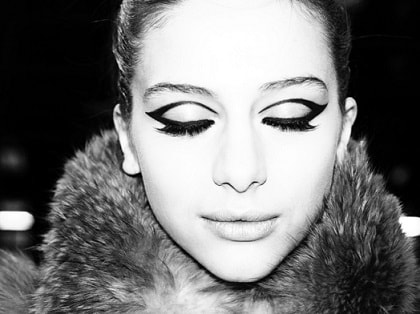 For this look, you can either take a black or any colored eye liner but the wings should be bold and even. From fish eye liner to winged liner, cat eye liner to bold thick liner, we will see them all in 2016. Previously, all we knew was a single flick along the shape of the eyes but now you can use a simple eyeliner and yet let your eyes do the talking. It is edgy, pretty and great option for everyday wear as well. Try out the various pen eyeliners to create a graphic eye and see how beautiful it looks!
By Contributor: Sanchita
Which is your favourite beauty, makeup and hair trend 2016? Share your reviews with us.