Top 10: Best Benefits of Amla Juice for Skin, Hair and Health
Amla (scientific name – Phyllanthus emblica) also known as Indian Gooseberry has loads of medicinal properties and skin benefits. Do your hands get cold more often, you might lack immunity. Don't worry this magical fruit will help you. Do you have dull lifeless skin or hair fall due to vitamin deficiency? Amla can actually rescue you with its numerous benefits. Drinking Amla Juice has numerous side effects..the good ones..on your skin and hair. Amla juice is also known to help aid in weight loss. It also helps during pregnancy. You can try the baba ramdev amla juice to try. Today I will list the 10 best benefits of drinking amla juice for skin and hair.
You can find this magical fruit in your local fruit or vegetable market. If you are planning on buying Amla make sure to buy fresh ones. This is an edible fruit, you can eat one fruit a day and you will feel the difference in your body in a month. Amla is a citrus fruit; hence some might have sensitivity towards fresh Amla. In this case you can try soaking Amla overnight in either honey or sugar concentrate. Just poke some Amla to make little holes, put them in a bowl of honey or salt water or sugar concentrate, let it marinate the whole night and then you can eat them in the morning (make sure to leave the seed inside). If you are too lazy to eat one Amla daily you can opt for Amla juice. Want to know how? This is post to find out.
What is Amla Juice and how to make it:
Amla is considered as power house of Vitamin C. It is not a fancy word, it involves grinding Amla fruits to extract the juice from it. You can either prepare fresh Amla juice or buy concentrated Amla juice available in your local pharmacy. Make the one you buy is pure and organic.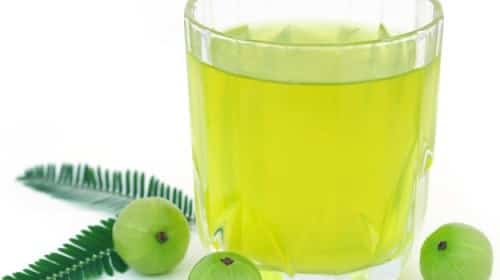 Fresh Amla Juice Preparation Method:
Ingredients: Fresh Amla fruits, Honey, cardamom (optional).
Cut some Amla and take out the seed and rotten parts (these just go straight to your trash). Chop the Amla (about 1 cup) small enough for your blender.
Toss the Amla in your blender and add some water (about ½ cup or less). Blend it really well.
Pour the mixture in a strainer remove any lumps. This step is optional.
Add some Honey (preferable for weight loss, make sure it is organic) or Sugar (go for brown organic sugar) to taste.
You can also add some Cardamom for taste. Cardamom is a great anti-depressant.
That's it, you are done. You can just drink your Amla juice. If you feel like the Juice is sour or citrusy, you can add a pinch of salt and pepper according to your taste.
Amla Juice and Honey:
You can even add some honey and store it in the refrigerator you can store this mixture for about three to four days. Make sure your container is clean.
If you want to store this as a concentrate you can reduce the amount of water you add while grinding. Add honey to the mixture and refrigerate it in a glass container. Honey acts as a great preservative and you can store this mixture for a week. Every day morning pour some concentrate in cup and add some water (in the ratio of 1:1). Add some pepper and drink it up. Trust me! You will feel refreshing after this and you won't stop drinking this juice.
Advice on ready made Amla Juices available in India:
If you are planning on buying the ready made juice concentrates available in the market, make sure it is pure. Check f or the ingredients list, it should be only Amla and natural preservatives. If the bottle lacks the ingredients list, do not buy it, run away from there. If you get any allergic reactions stop drinking. It is always preferable to make your own Amla juice because you never know what those packaged juices contain. Baba ramdev has his patanjali amla juice available to buy online and in stores.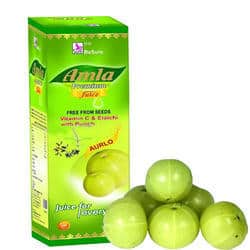 Nutrition facts of Amla:
Amla is rich in Vitamin C. As we all know Vitamin C is good for your skin. Topical application of Vitamin C (Serums, Creams, and Gels) helps in maintaining the youthfulness of your skin. Vitamin C improves the collagen and elastin production, hence skin stays firm. Amla intake improves the vitamin c content in your body and makes your skin glow and fresh. Vitamin C also improves immunity. Did you know? Amla contains Vitamin C as much as 20 Oranges.
Amla also has good amount of Vitamin A which is again essential for good skin. Vitamin A is proven is slowdown ageing. This Vitamin also slows down the degradation of the collagen production. Vitamin A also improves eye sight.
Iron and Calcium are essential for your bone health and blood. Iron is extremely essential for good lustrous hair. As we all know haemoglobin is made Iron and Amla can actually improve your blood's haemoglobin content thereby increasing the oxygen content in your blood. A good oxygenated blood gives soft pink lips, glowing skin and lustrous healthy hair. In short makes you look healthy and beautiful.
This Anti oxidant rich fruit is essential for fighting free radicals. Free radicals die only by hitting your cell and killing your cell. When your cells starts to die signs of aging shows up. You can pile up free radicals by simply eating and bag full of French fries or even by sitting without doing anything. Citrus fruits can actually kill these free radicals by producing anti oxidants.
Amla also has moderate amount of copper, calcium, phosphorus, manganese, magnesium, and
List of Benefits of Amla Juice for your skin:
 Fights signs of aging: Amla is very rich in Vitamin C (known as absorbic acid) which is required for synthesis of Collagen. Collagen helps in your tissue regeneration and maintains the plumpness of skin. Average female body requires 70mg to 120mg of Vitamin C intake. Try drinking Amla juice for a week daily in empty stomach you will see your skin glowing. Vitamin C is water soluble vitamin so make sure you get enough hydration. Amla also help fight the signs of aging. I drink Amla juice daily and I can see the results myself in about 3 months. My friends even compliment me that my skin texture has changed a lot.
Brightens the complexion: Amla juice also reduces blemishes and brightens the complexion over time. You can apply Amla juice on your face (word of caution, Always do patch test) or drink Amla juice, either way you will notice a difference in your complexion.
Removes dead cells: Amla juice acts as a gentle cleanser/exfoliater. When used topically Amla juice acts as a mild exfoliant. Dilute some Amla juice and add some honey to it. Apply this mixture all over your face and neck. Wash it off after 30 minutes. You can see your skin glowing from within. Amla juice acts as a natural exfoliant to remove all the dead cells. Drinking Amla juice cleanses your body by flushing out all the toxins from your body.
Prevents pimples: Amla being natural blood purifier prevents pimples and acne from popping up. As we all know impurity in your blood is one of the main reasons for pimples. Drink Amla juice daily which will purify your blood thus resulting in a clearer skin.
Heals acne scars: Amla helps in repairing tissues thus helps in healing your wounds and scars faster. Drinking Amla juice daily can actually heal your acne scaring (although it takes a long time for the results to show).
List of Benefits of Amla Juice on your hair:
Promotes Hair growth: Drinking Amla juice daily can stimulate the dormant hair follicles. It also helps in strengthening the hair follicles to promote hair growth. You hair grows longer and stronger.
Prevents premature greying: Amla contains tannins which acts as a natural hair dye. Applying Amla juice on your hair and scalp can prevent premature greying.
Adds lustre to the hair: Amla is rich in essential fatty acids which helps in nourishing your hair from root to tip. Apply Amla juice on a thoroughly cleansed hair starting from roots wash it off after 20 minutes. You will be left with soft and shiny hair. You can repeat this process once in 2 weeks to promote hair growth. This also prevents dandruff from occurring.
As a hair cleanser: Beat some egg whites and add some Amla juice to it. After washing your hair with a mild shampoo apply this mixture all over you scalp and hair. Wash it off with lukewarm water after 10 minutes. This mixture acts as a clarifying agent to make sure your hair is double cleansed without stripping of the excess oil/moisture from your hair.
Great deep conditioner: You can make a deep conditioning mask with Amla juice. Take a bowl of Henna powder (depending on your hair length and volume). Add some Amla juice to make it as fine paste. Add 2 table spoon yogurt according to your choice. You can also add few drops of olive oil if your hair super dry and damaged. Apply this mixture on to your clean scalp and hair. Wash your hair after 20 minutes. Your hair will be deep conditioned like never before. Do not use Henna directly with water it could be little drying. This mixture also prevents hair fall.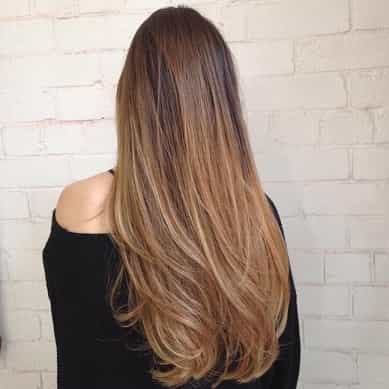 Side Effects of Amla Juice:
The following are the rare side effects of Amla juice that needs to be considered.
Amla can reduce the body temperature by cooling down your body. If you are prone to cold, you should be cautious while using Amla juice.
Being a citrus fruit Amla can increase your stomach acid. If you have acidity or Ulcer then you need to consult your doctor before bringing in Amla to your life.
While using Amla on your skin you need moisturize your skin regularly. Amla can strip off the moisture content of your face hence you need to replenish the moisture regularly.
Amla can actually result in weight loss. If you are someone who is looking for gaining weight then Amla is not your friend.
Amla is rich in fibre which might cause diarrhoea. If you feel burning sensation in your stomach or abdominal cramps, you need to stop drinking Amla juice.
Your grandmother ever told you that a healthy body requires all six tastes to be consumed. Amla has five out of six tastes in it (except salt), Sour being the dominant taste. Amla has every nutrient that human body requires. Why not add Amla to your daily routine and make our skin, hair and body better.
By Contributor: Vaanathi
What are your favourite benefits of amla juice? Share your reviews with us.