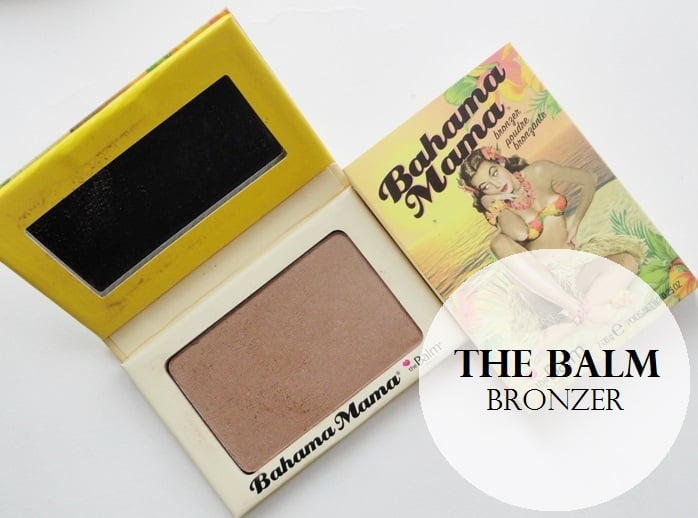 Review, Swatches, Price, Buy Online The Balm Bahama Mama Bronzer: Review, Swatches, Dupes
Ever since I got my hands on the Maybelline Master sculpt contour kit that I reviewed for you guys recently, contour powders and bronzers have been right up my street. These are literally the only beauty products I'm into these days. I mean, with the transitioning weather and summer almost on the verge of being here, the mere thought of layering up my face with a ton of products terrifies me. So reading a ton of reviews online and watching almost every Youtube beauty guru rave about theBalm cosmetics Bahama Mama bronzer, I couldn't stop myself from getting one. Read on to know the review and swatches and see how this bronzer fared for me.
While I'm not someone who'd spent a full 20 minutes each day on her makeup routine, I definitely don't mind some definition going on. And a bronzer does exactly that. It provides the much needed definition, gives a sculpted look to the cheeks and if you get the hang of it, can also slim down the face in certain areas.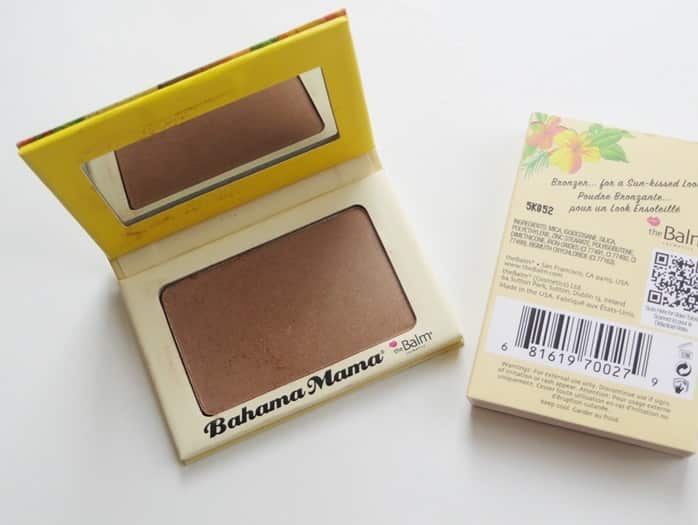 My experience with TheBalm Cosmetics Bahama Mama bronzer:
When I first saw Bahama mama bronzer (in a youtube video), I knew I had to get my hands on it. The packaging is like none other I'd seen before. It is a bit raunchy to be honest, but very much 2016! It comes in a rather stylish book- like packaging with a tropical lady on the cover and it really does have that whole Bahamas vibe to it. When you open the flap of the bronzer (the cover), there's the actual product inside and a tiny mirror. Although I don't see the use of this mirror since this bronzer doesn't come with its own brush so using it while travelling makes it kind of impossible for me. The packaging of the the balm is actually made of cardboard so I'm quite unsure on how I'm going to keep it in its proper packaging for long. However, it doesn't weigh much so if you're travelling and you're already packing a brush, packing this bronzer wont take all that much of space.
Despite my issues with a bit flimsy packaging that Bahama Mama comes in, I'm absolutely head over heels in love with this bronzing powder. It is a cool toned (almost a grey- brown) bronzer. It suits my Indian skin tone really well. It contours my face like a dream. Because of the grey undertones, it actually looks very natural on me. I like it so much better than various other bronzers I've tried in the past that had orange undertones and looked downright unnatural.

The texture of the Bahama Mama bronzer is fine and smooth. It is really easy to blend it into the skin. I'm using my Real techniques expert face brush these days for contouring and it works just fine with this product (because let me admit it, I do like to go a little overboard with my contouring, after all being a Kim K fan, can you really blame me? Haha) The balm bronzer stays on me for a really long time. I'd say it definitely lasts 6+ hours because that's the longest I've worn it for. It doesn't fade or smudge. It doesn't make my skin oily either. Overall, I'm really enjoying using tha balm bronzing powder for contouring and I'm almost on the verge of being obsessed with it. I'd definitely call it my Holy Grail bronzer.

Pros of TheBalm Cosmetics Bahama Mama Bronzer:
• Justifiable price for its brilliant quality
• Cute and interesting packaging, like nothing else I've seen before.
• Super smooth in texture.
• Very easy to blend this product into the skin
• Gives a very skin- like finish. Looks natural.
• Gives the face a nice sculpted and chiseled look.
• Perfect to wear on everyday basis as well as for special occasions.
• Lasts fairly long without fading.
• Doesn't make my skin oily.
• Has grey undertones instead of orange. Yay!
Cons of TheBalm Cosmetics Bahama Mama bronzer :
Might be a bit pricey for some.
AVAILABILITY!!! Wish they had theBalm in India!
The cardboard packaging is a little high maintenance.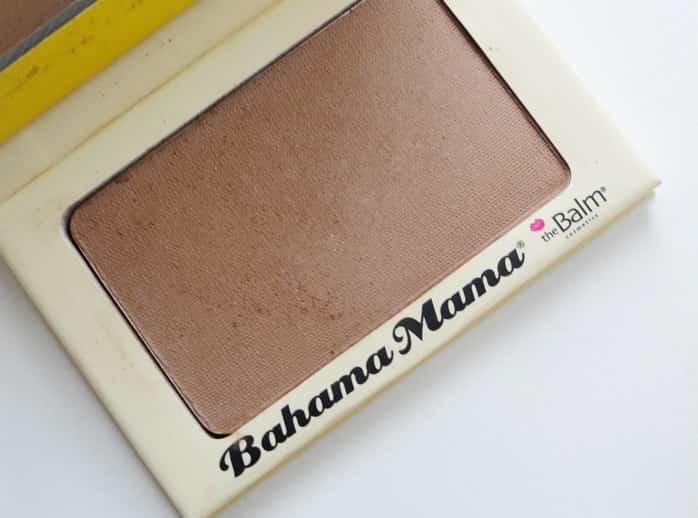 Price: USD 20 / Rs 1,350 for 7.08 gm product
VNA Rating: 4.9/5 (Couldn't deduct more than .1 for the packaging, after all I love this bronzer so much!)
Where to Buy Online: luxola.com, asos, feelunique, amazon (hiked price though)
Dupe: Elf contour bronzer in matte bronze
Conclusion: Ladies, if you ever come across theBalm cosmetics' Bahama mama bronzer, please buy it. You can thank me later!
Read More:
Have you used The Balm Bahama Mama Bronzer? Share your reviews with us.