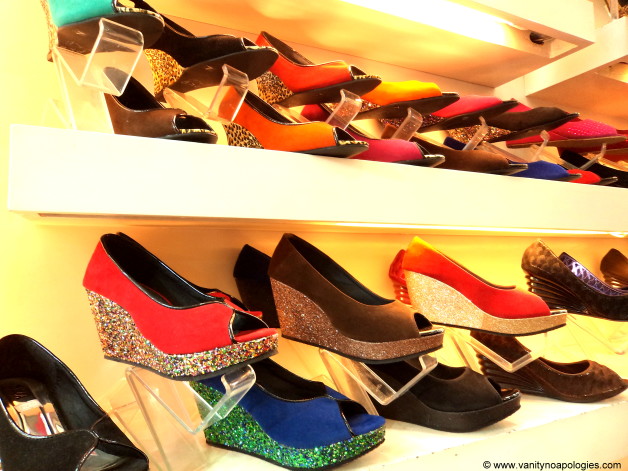 You remember the opening scenes of Cocktail where Deepika walks into a washroom to a crying Diana flashing her neon pink bra *every guy in the theater went Oooooooh*. And minutes later the camera zooms into her glitter wedges *and every girl wen Aaaaaaaah*. And from that moment my search for those Kurt Geiger shoes started. Veronica oh Veronica where did you find them?
They are called Kurt Geiger Hoshiko Platform heels (thanks to my "extensive research")
I did find them at    Amazon for around Rs.22000 (excluding shipping). And that is if they ship to India.
I rested my search then and there. Out of mind. Out of sight.
Months later I saw them in a store pretty much going unnoticed by the girls *awwwwww you deserve better Kurt Geiger look alike* Where I found them? Keep reading…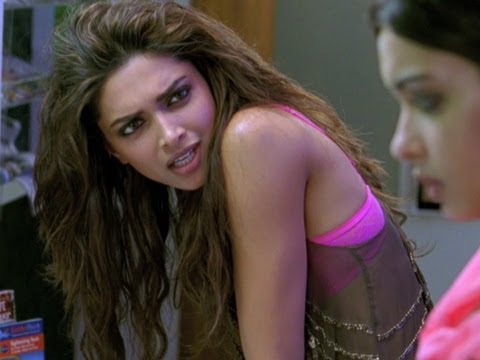 The washroom scene where you can watch those plum glitter wedges in their full glory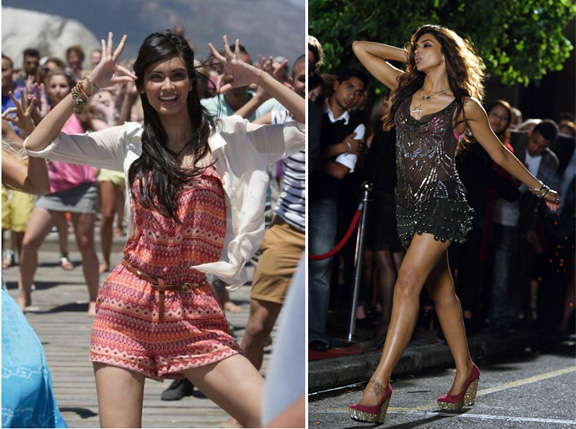 See the right pic to see what I'm talking about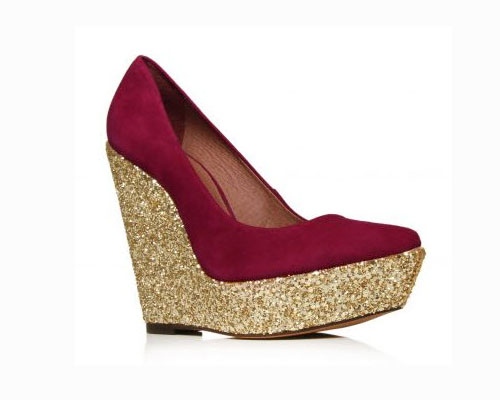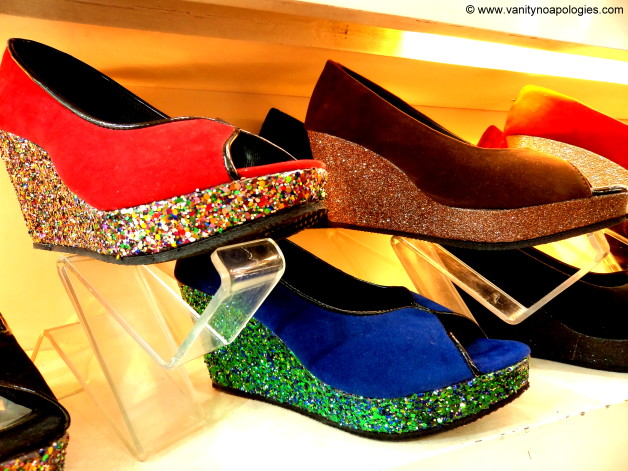 If you google you will see the madness surrounding these wedges. Every girl is asking the same unanswered (till now) question "where can I buy the wine glitter wedges deepika wore in cocktail?" Fear not, VNA is here!
There is this shoe and bag store in Sarojini Market where you can buy those platform heels. These were priced somewhere around 700-800 bucks. I don't remember the store name since I went there last year. And yes I didn't buy them then, I dunno what was I thinking!!
I'm planning to go there again with mom, if you want to know the store name just comment below and I will get back when I get the answer.
So once again the girls of Townsville slept peacefully because of VNA!