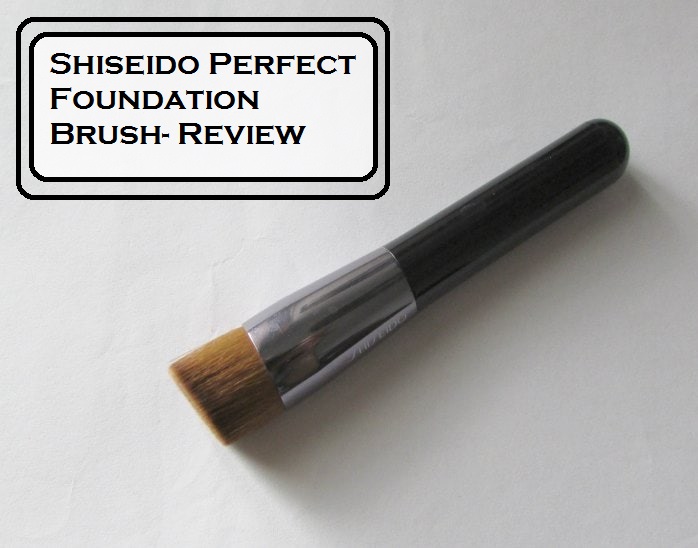 Review, Price, Dupes, Buy Online Shiseido Perfect Foundation Brush
Do you watch Elton Fernandez videos? The key makeup artist at all of the fashion weeks and Maybelline India is a pretty big star on YouTube too. His makeup tutorials are so simple to follow and he shares such amazing makeup application techniques which he uses to create stunning looks on the ramp. Why am i telling all this? Because the Shiseido Perfect Foundation Brush i am going to review today is the star of most of the videos done by Elton! He uses this brush in almost every look and that is why when i went to Delhi last month, i hopped, skipped and jumped to Sephora. Believe my luck, this was the last piece available there. So with a lightning speed, i put it in my basket…and i am so glad i did!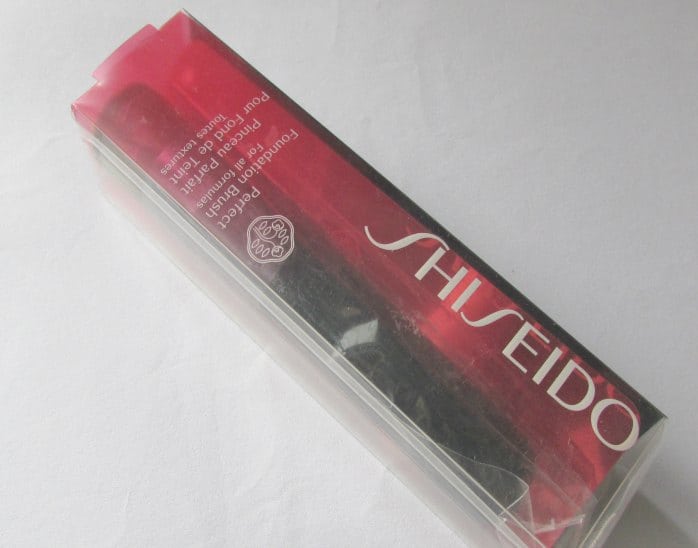 My Review of Shiseido Perfect Foundation Brush:
I feel that a perfect base in makeup is the result of the makeup brush that is used to apply it. You might have a very high end foundation but if you do not have a perfect brush to apply
it, the finish will not be how you wanted it to be. Makeup brushes are the most under rated makeup products in India as everybody thinks that fingers do the job well. I agree that in some products, fingers are the best bet for applying them but in the case of foundation, only brushes can give that flawless finish.
Shiseido foundation brush comes as a small little wonder with a 4 inch long handle. It is the smallest and the cutest brush in my vanity with perfect tapered bristles. It is made using traditional Japanese art of brush making. The shiseido brush bristles are dark brown in colour with a black handle. The angled cut makes the bristles very soft as they are densely packed.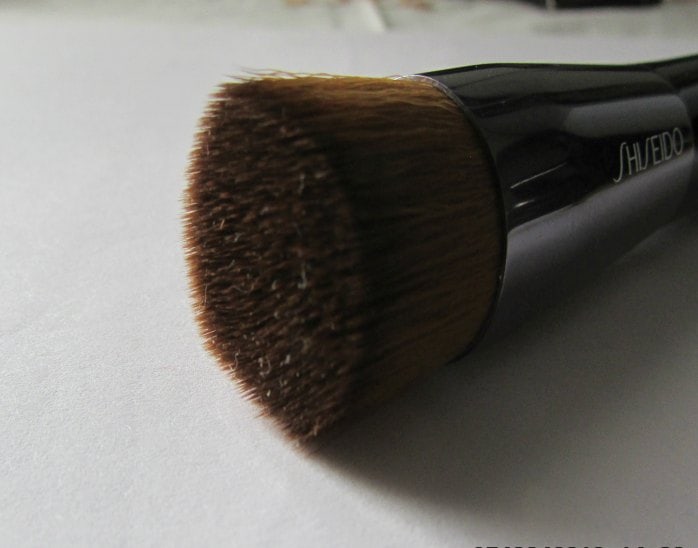 This foundation brush can be used for all types of foundations be it liquid, cream or powder foundations. I even use it for applying my primer and highlighters. The finish is very smooth and even because of the densely packed bristles and the angled cut makes the brush reach difficult contours of the face. It is bit difficult to clean as the bristles are very dense so some of the product gets inside.
I use normal brush cleanser or shampoo for cleaning the Shiseido Brush and it takes a bit of efforts to clean it completely. The only problem is that it takes a whole day to dry completely. There is absolutely no shedding of bristles and the perfect foundation brush becomes as good as new after cleaning. The price is slightly on the expensive side but it is still cheaper compared to other foundation brushes like MAC and chanel. Brushes are a great investment and the whole look changes with the right brush.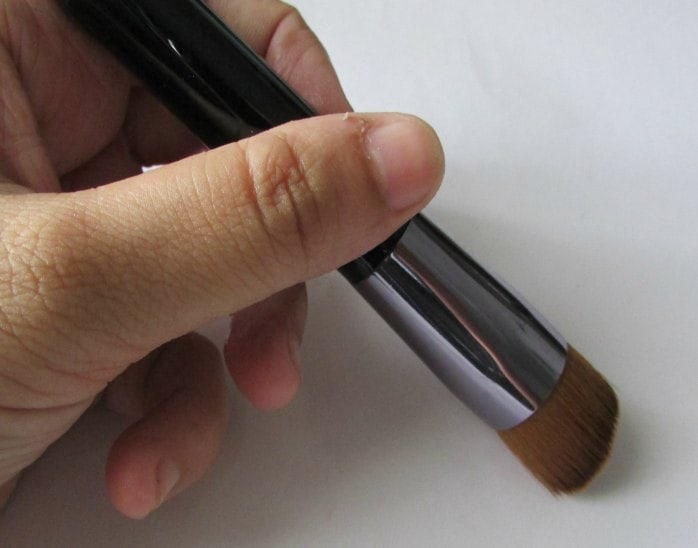 Pros of Shiseido Perfect Foundation Brush:
Perfect brush for liquid, powder or cream foundations.
Slanted bristles for better finish and for difficult to reach areas like around the nose.
Size is perfect for travelling. It is like a baby brush :P
Gives impeccable smooth streak-free finish to the foundation.
Softest densely packed bristles
Picks up the perfect amount of product and there is no wastage.
Best quality in terms of bristles and handle.
Can be used for highlighting or bronzing too.
Bristles do not shed after cleaning.
Will last for a really long time.
Cons of Shiseido Perfect Foundation Brush:
Takes more than 12 hours to dry completely after cleaning
Expensive
Availability in India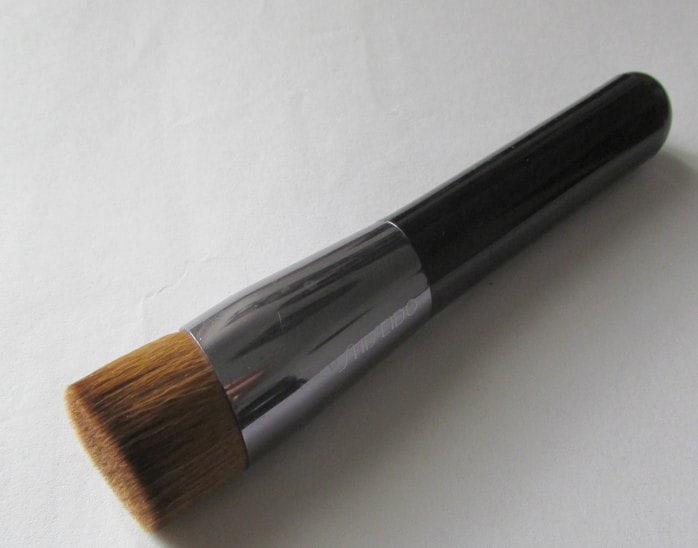 Price in India: Rs.1950 (available at Sephora India)
VNA Rating: 4.75/5 (because of the selected availability in India)
Where to Buy Online in India: amazon.in
Dupes: Real Techniques foundation brush or MAC 130 brush
Conclusion: Shiseido perfect foundation brush is a must have brush if you love makeup! It is one brush which will solve all your foundation troubles with the soft brushes and the slanted cut. It gives a really smooth flawless finish if used correctly. I am never parting with this little shiseido cutie. In fact i am planning to buy another back up of this foundation brush…just in case! This is my most beloved brush and though it is a bit expensive, it is completely worth it. This is the only product from Shiseido that i have tried and now i am  looking forward to try some other brushes as well as products from the brand.
Read More:
Have you used Shiseido Perfect Foundation Brush? Share your reviews with us.