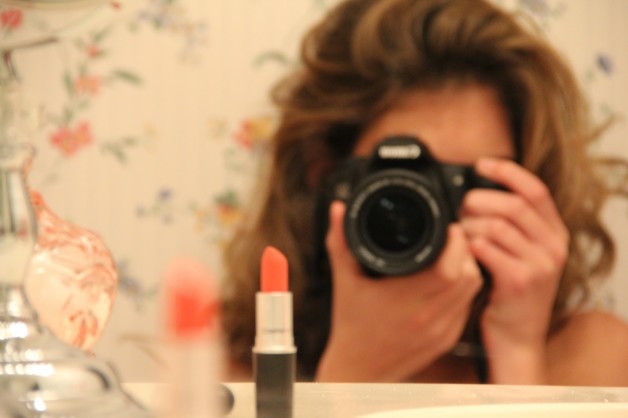 Yaayy we are doing a makeup riddle *claps*. Okay alright let's not get carried away. I'm mean come on. We are all grown-up and mature individuals here who don't get excited by these tiny little things like lipsticks or makeup puzzles or the neon orange lips or..well you know what I mean. Right. So yes umm…..let's play a makeup game!!
This one is very easy since its the first time we are doing it here. Just guess the Mac lipstick in the photos. See easy peasy. Ofcourse I'm not mean so here is a lip swatch below to help.
The first two people who get it right will win 5 entries each in my next giveaway.
I'll publish all the comments tomorrow so you know..nobody gets to cheat!
Hint: Well this is one lipstick very very few people photograph right. I've seen even the top most bloggers posting swatches of it which are nowhere close to what it looks in real life. The swatch below is one of the most accurate swatches I could find.