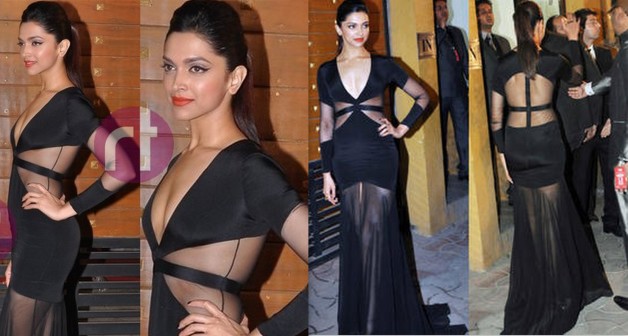 In Procrastination I believe! This post on the best and worst dressed at Filmfare Awards 2013 was in my drafts from a week but given my lazy ass I'm terribly late. In my defence I'vce a wedding in my family and I'm busy with all the functions and last minute shopping. Yesterday was the ring ceremony and sagan and the ladies sangeet and mehendi is on tuesday night followed by the wedding the next night. Coming back to the post now..(how I keep on blabbering)
Deepika Padukone: Here comes the catwoman! I think she lost her way to the late night cheetah girls party. The sheer black Prabal Gurung she wore is more suited for a movie premiere like Dark Knight than Filmfare.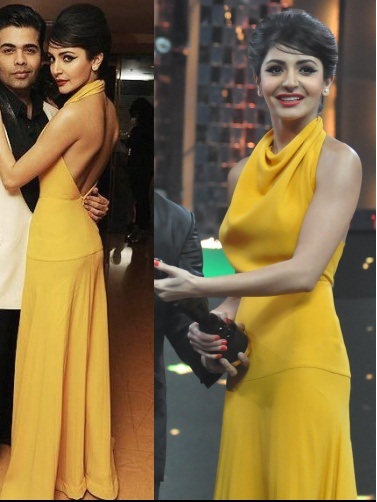 Anushka Sharma: Here comes the best dressed. She looked so young and bright and vivacious and not to forget gorgeous like a fresh sun-flower in this Victoria Beckham gown. Please show me more yellow on the red carpet!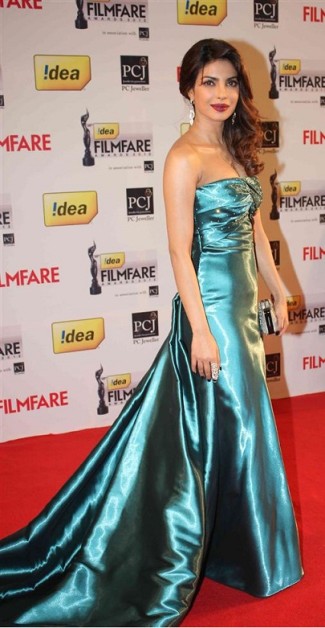 Priyanka Chopra: was wearing a teal satin bed sheet by Armani Privé with her great grandmother's lipstick. (no offense to her grandmother!)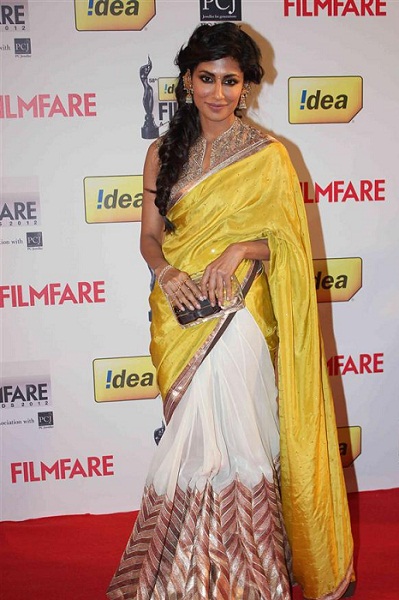 Chitrangada Singh: Although I like Anand Kabra saree she is wearing but there is something about the makeup or hair that is making the whole look very messy. Maybe its the nude lipstick that is washing out her face or the smokey eyes which have smoked out of her eyes to her face. Let's give it a 7.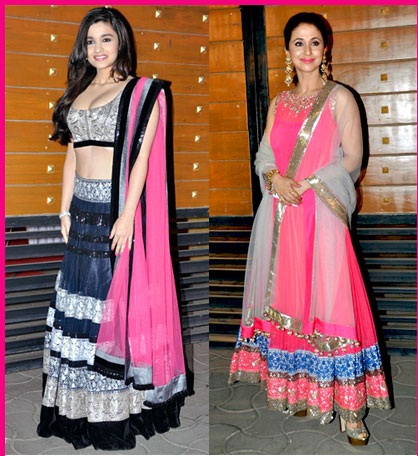 Alia Bhatt and Urmila Matondkar both wore a Manish Malhotra. What's up with Alia's tight choli? c-a-nt-b-re-ea-t-h-e?
Oh my Urmila's lipstick! Its Mac Vegas Volt I think (check my swatches by following the link)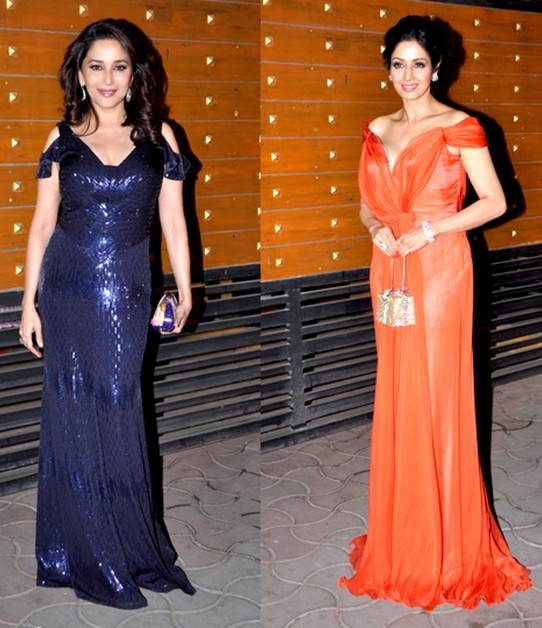 Madhuri Dixit: wore a blue shimmery gown by Alberto Makali. She should stick ti anarkalis and sarees in my opinion.
Sridevi: I somewhat like the Alberta Ferreti orange gown. Probably more because of the colour. Its a 6.
Vidya Balan: in a Sabyasachi saree (no surprises)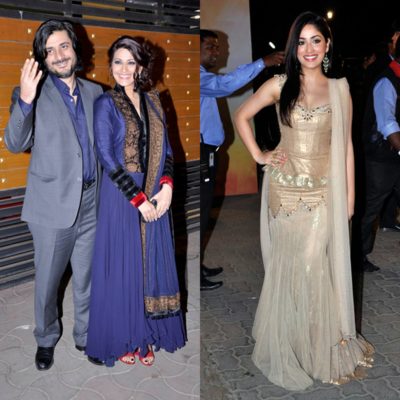 The otherwise nicely dressed Sonali Bendre was a disappointment at the Filmfare Awards.
Yamini Gautam looked very pretty in that lehenga. But isn't it more appropriate for a friend's wedding than a red carpet event?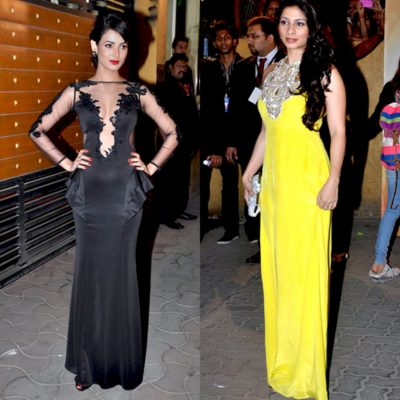 Sonal Chauhan: looked like Deepika's twin.
Tanishaa Mukherjee: wore a Payal Singhal gown. Alright every yellow is not good. That's more like a dirty buffalo.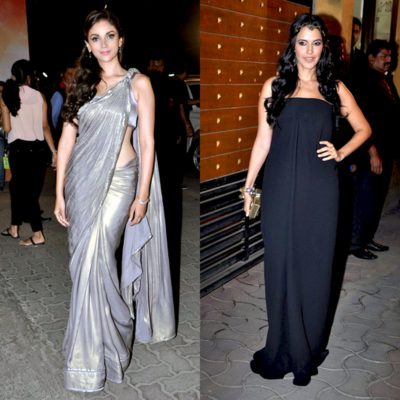 Aditi Rao: wore a silver grey Gaurav Gupta saree. Boring.
Neha Dhupia: One Victoria Beckham was the best dressed and this one the worst…..irony.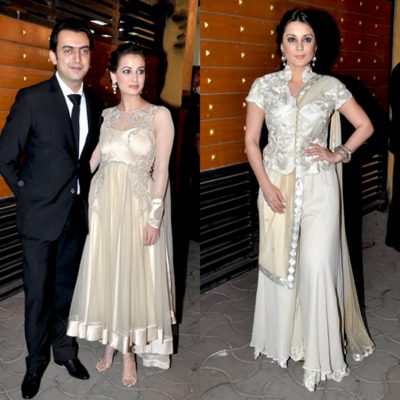 Diya Mirza and Minnisha Lamba: Why exactly was everyone wearing metallics?
Giveaway winner coming up in the next post!
PS- I don't own any of the images above.