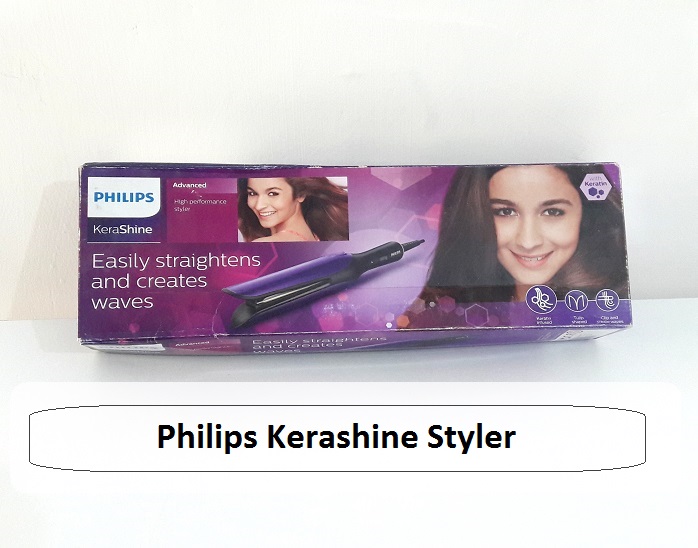 Review, Price, Buy Online Philips Kerashine High Performance Styler BHH777/20 
Due to all the daily hustle and bustle, we are hardly left with any time to go to beauty salons and beauty experts and keep ourselves maintained but then that same old face in the mirror everyday? Aren't we bored of that? But then what should we do? Huh? No time and the desire to look new each day, how should I do that? Thats where the philips kerashine styler which I will review today comes in. I'm sure you ask these questions to yourself daily:  How do I experiment with my hair? Should I make a bun? Okay but I made it yesterday also….UMMM! Then what should I do? Should I leave it open? But I do it so often?
Ahaan! Then what should I do? What about do ing curling or straightening my hair? Looks like a great idea but….What if I burn my hair? Have you ever brainstormed yourself that way? To all of the above questions the brand PHILIPS has the answer!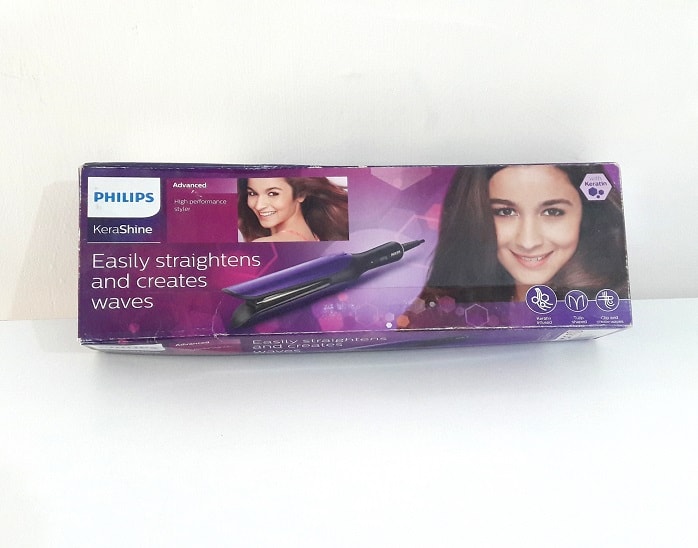 My Review of Philips Kerashine High Performance Styler BHH777/20:
I was a little apprehensive before using it as I have really thick hair and they also have a great volume, I have tried many other hair stylers but was always conscious of burns and damages it may cause to my hair but I am quite satisfied with this cute machine in my vanity. It straightens my hair within a few minutes and re-attempts are not required while pulling it through my hair. A single attempt gives pretty good results, but if you really want each hair strand to straighten then you can do repetitions. To lock the style you can always use a hair spray which are already listed on VNA.
The new product by Philips called Philips Kerashine High Performance Styler BHH777/20 is one of a kind, be its unique tulip shaped body, or its enticing purple colour, or those safe ceramic plates, this time I think Philps nailed it! It has a unique fixed plate design with 2 buttons on both the sides and you have to press a button to open up the ceramic plates. Thin hair will straighten in much less heat and if you have really thick hair then set the heat according to it. Due to its tulip shaped body you cannot do tight curls but you can easily pull off loose waves which will also look really beautiful. It heats up pretty fast, just in 30 seconds your device will be ready to give you a stunning look, unlike traditional stylers which takes ages to heaten up.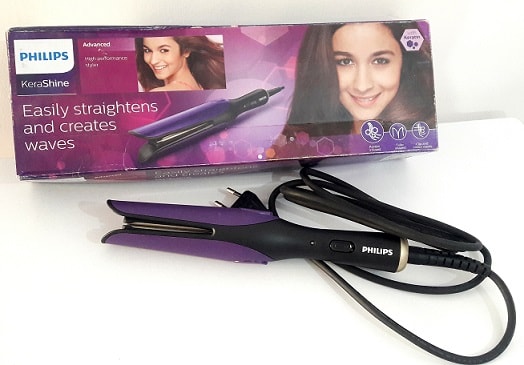 Philips has done its packaging pretty well. Be it the catchy and beautiful purple colour or the detailed leaflet which you can find inside the box with all the instructions. The pictorial representation explains everything very well. Alia Bhatt is the brand ambassador and promoter of this hair styler  and secretly that's what made me get it!
I love straight hair which is why I love using this philips kerashine straightener. Its not just very easy to use but also works great if you want to try something different like creating hair waves or loose wavy curls which will give you a Disney princess look (wink wink)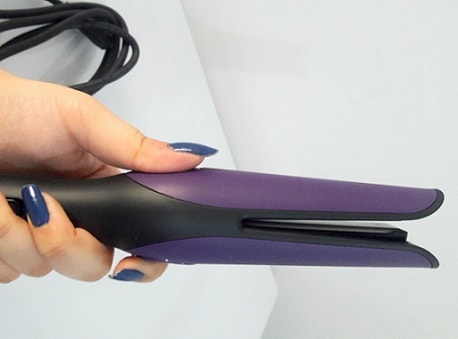 Pros of Philips Kerashine High Performance Styler BHH777/20:
Easy to handle
Safe to use.
No chances of getting burnt due to its tulip shaped body
Very attractive in looks
Comes with ceramic plates which protect your from the heat damage
Pictorial representation on the outer box explain the looks to well.
Straightens hair nicely
CONS of Philips Kerashine High Performance Styler BHH777/20:
Due to its tulip shape you cannot do tight curls which you can easily pull off with other traditional hair stylers

Due to a small mouth, it takes a little time on thick voluminous hair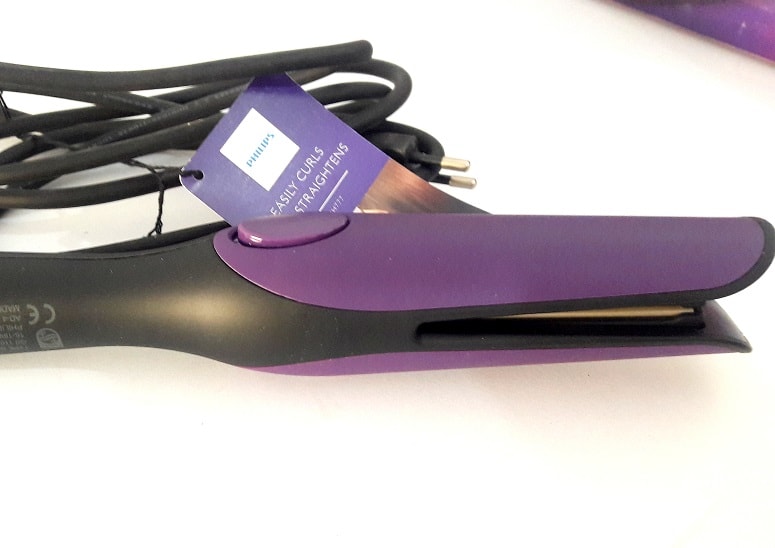 Price In India: Rs.2,995
VNA Rating: 4.5/5
Where to Buy Online in India: amazon.in
Conclusion: If you hardly get any time for hair styling then try buying something unique this time, experiment with you hairstyles, do new hair dos everyday and pamper yourself once in a while. I have given you my detailed account with this philips device which should help you decide. I would only say that "buy this, you will love it!"
By Contributor: Sanchita Bhatnagar
You May Also Like:
Best Budget Hair Straighteners 
Best Heat Protection Hair Sprays 
How To Apply Livon Moroccan Silk Serum
Inspiration From Kareena Kapoor
Have you used Philips Kerashine High Performance Styler BHH777/20? Share your reviews with us.