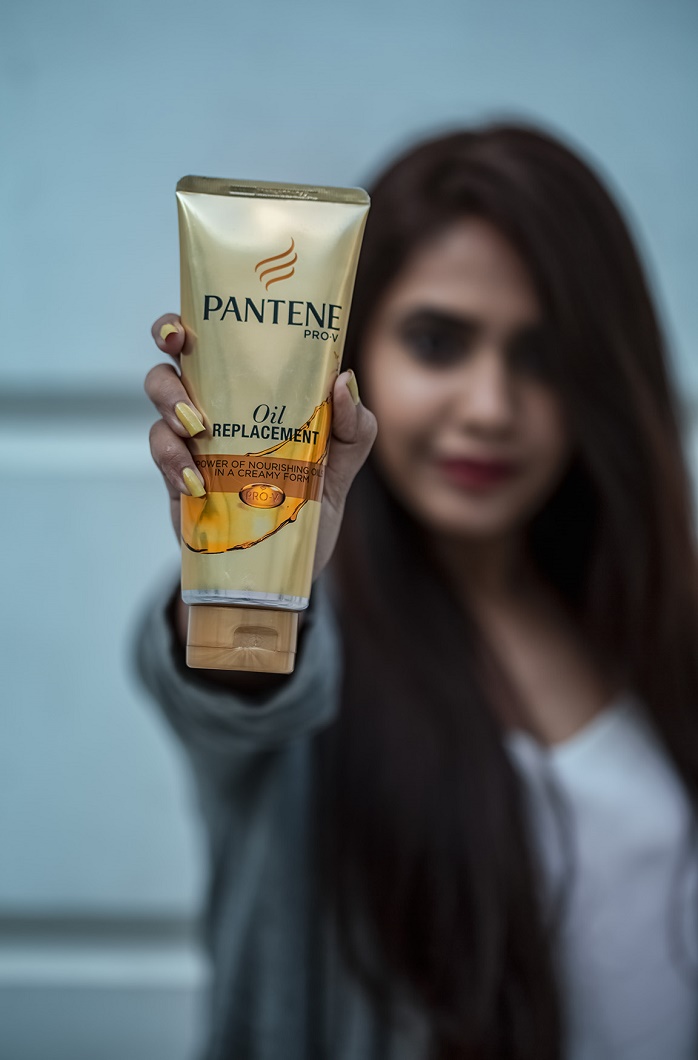 If I had a dollar for every time someone asked me about my h air care products, I would be a millionaire! My hair photos get the maximum likes and comments on instagram for some reason and while the question doesn't have an easy answer because I am always changing up things, I will try and answer a part of it in this post.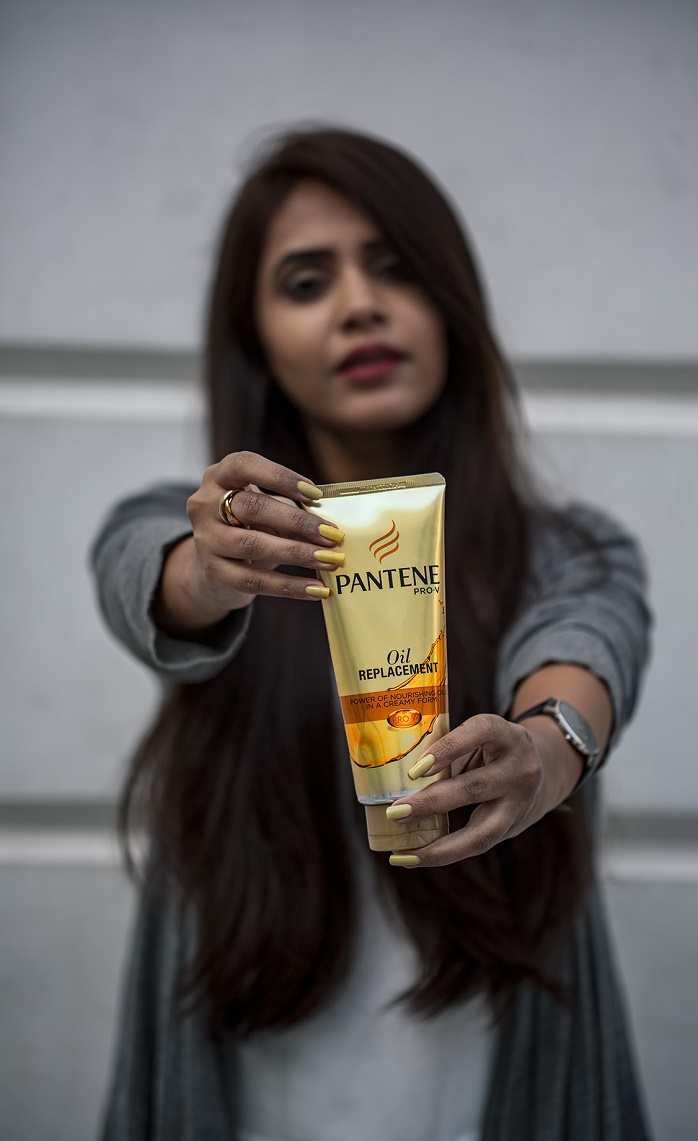 The world has gone insta! Which basically means we like everything quick and instant. I personally love oiling my hair but to be fair, it takes a lot of time and more often than not I just skip it. Yes a champi is great but then taking all the oil out of your hair uses up half your day and shampoo bottle. Sometimes when I am around a salon, I get myself a hair spa but its mostly an indulgence. So what do you when you need to protect and nourish your hair without spending so much of time? Well we now have solution!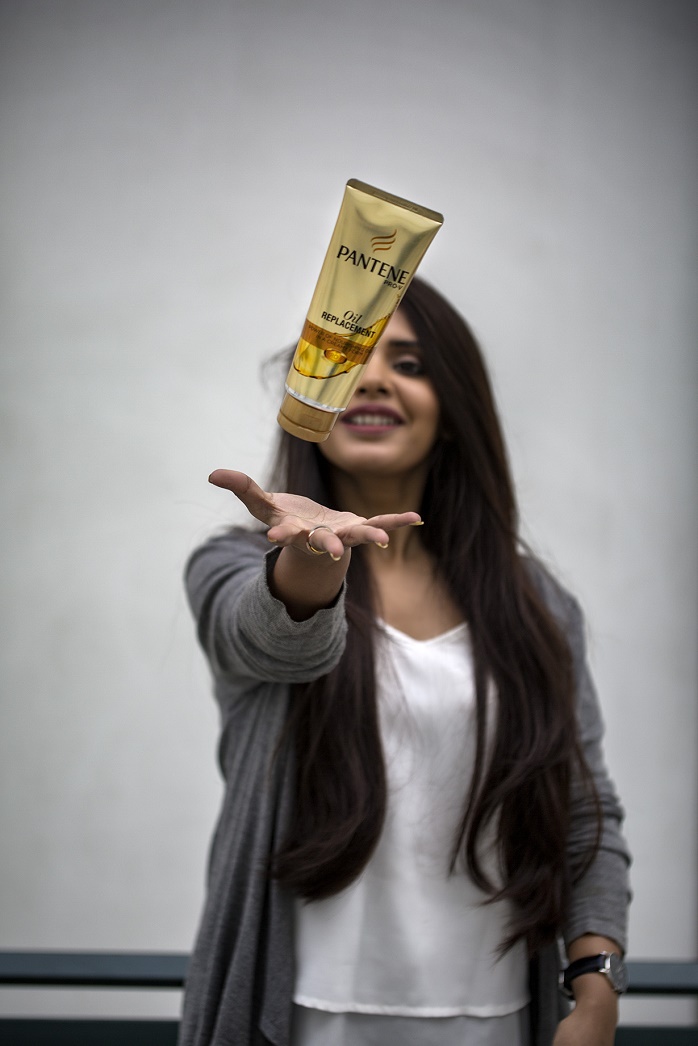 Pantene has launched a new product in India called Pantene Pro V Oil Replacement. It has a rich and creamy texture which makes it easy to be used on both damp and dry hair. It goodness of oils giving you 2X stronger hair hassle-free. It makes your hair soft and shiny and works on dry and frizzy hair as it has the benefits of oils including shine, moisture balance, nourishment, damage protection, smoothness and damage repair.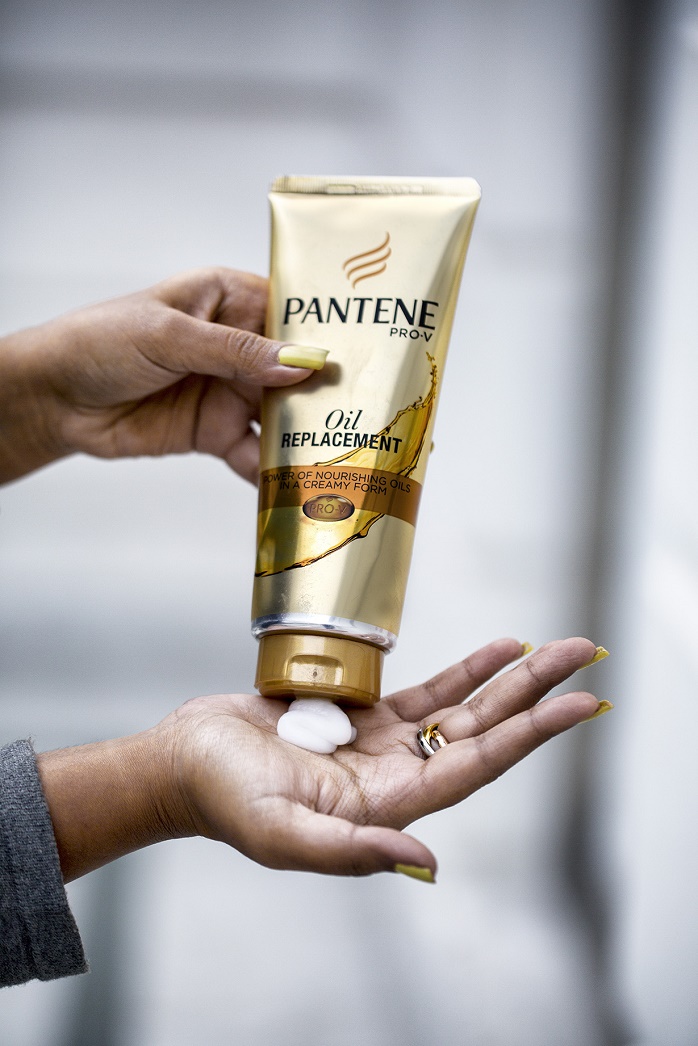 How you can use the New Pantene Oil Replacement:
Rub a walnut-sized amount between the palms of your hands
Distribute it evenly through the lengths of your damp or dry hair
Get up to 2X stronger hair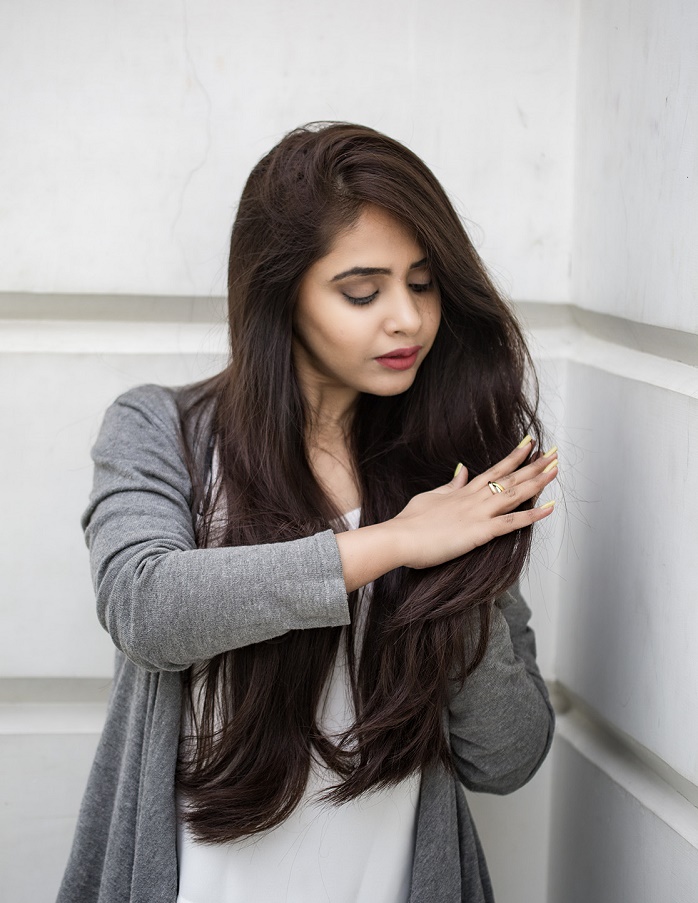 I use it both ways, as an oil before shampoo and as a leave in conditioner post shampoo and it works perfectly either way. Before shampoo, I massage it generously through my hair from root to tips which takes about 5 minutes. After 30 mins, I wash it out. The good thing is it isn't pesky to rinse out! Unlike oils where you have to keep re-rinse. After shampoo, I take a small dollop of the Oil Replacement and massage it through mid length to ends. It tames away all the frizz and dryness and makes them not only look smooth but also soft to touch.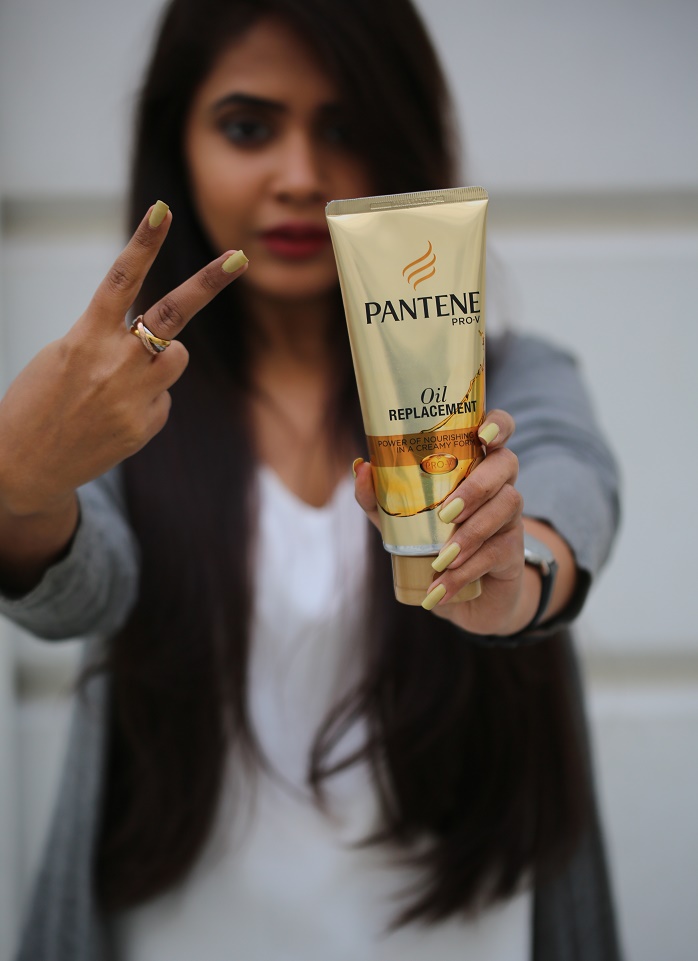 It has made my life so much simpler. Whenever I travel, I take this along. I could never travel with my oils due to the leakage problem but this has a secure flip open packaging. Before an event or shoot, I make it a point to add some of it to my hair. This way it looks like I have spent a lot of time doing my hair while in reality I didn't. As a teenager, I could get by without combing my hair but I guess I need a little help every now and then.
Do give Pantene Pro V Oil Replacement a try, it will change your hair game!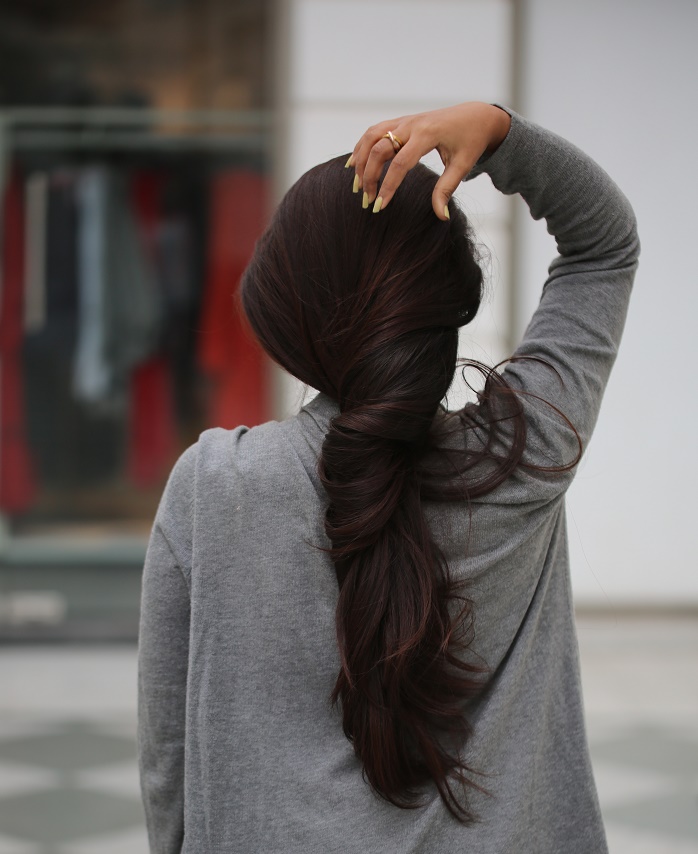 Price in India: Rs.150 for 180ml
Where to Buy it Online in India: nykaa.com