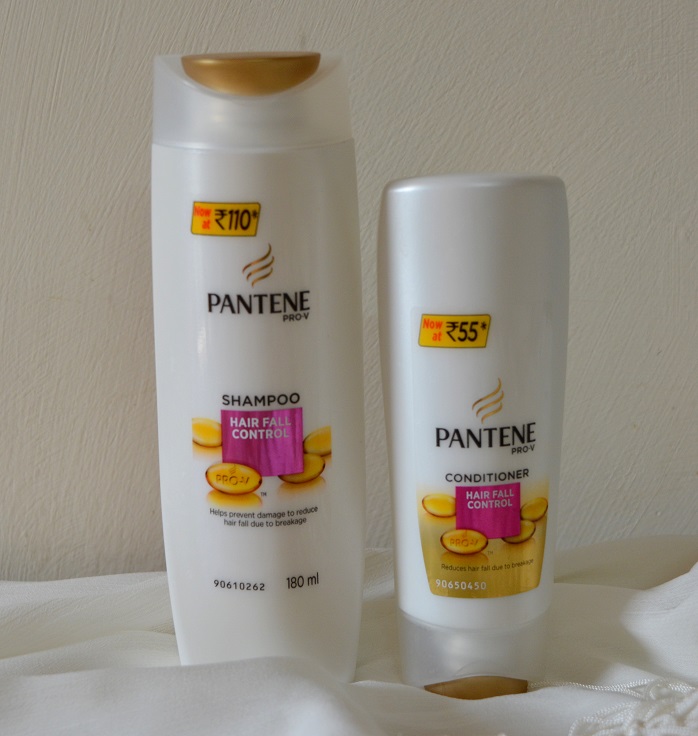 Review, Price, Buy Online Pantene Pro-V Hair Fall Control Shampoo and Conditioner
If the Anushka Sharma ad with best ever pantene got you interested then you are at the right place. I always get hair fall whenever I stop taking care of my hair. Sometimes it due to the change in weather, which I have no control over. But the hair fall that takes place due to breakage can be worked upon. I'm going to review the new Pantene Pro-V Hair Fall Control Shampoo and Conditioner today.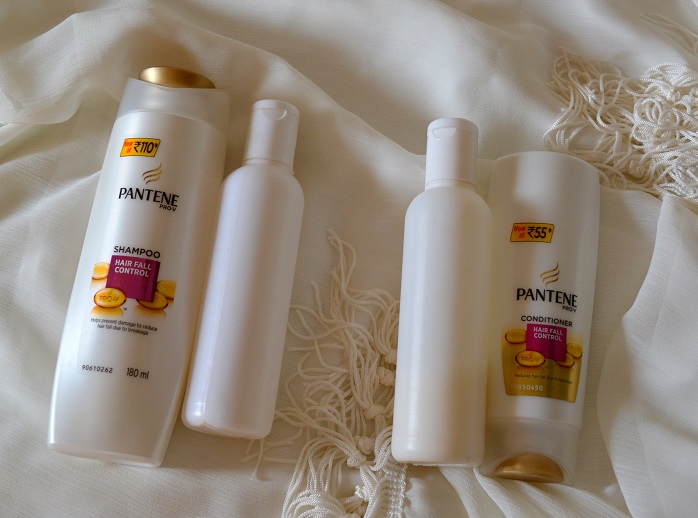 The blogadda guys sent me the Pantene hairfall control shampoo and conditioner
duo along with a mystery shampoo and conditioner. I tried out both the products and I'm happy to report my experience. The mystery shampoo made my hair very rough and dry so I stopped using it after a while. The Pantene Pro V shampoo has a runny consistency and lathers quite well while thoroughly cleaning my scalp and hair. It takes away all the build up and oily residue I expose my hair to while using hair styling products. Post hair wash, my hair feel very clean and fresh. Not to forget the light fruity fragrance of the shampoo which I personally like.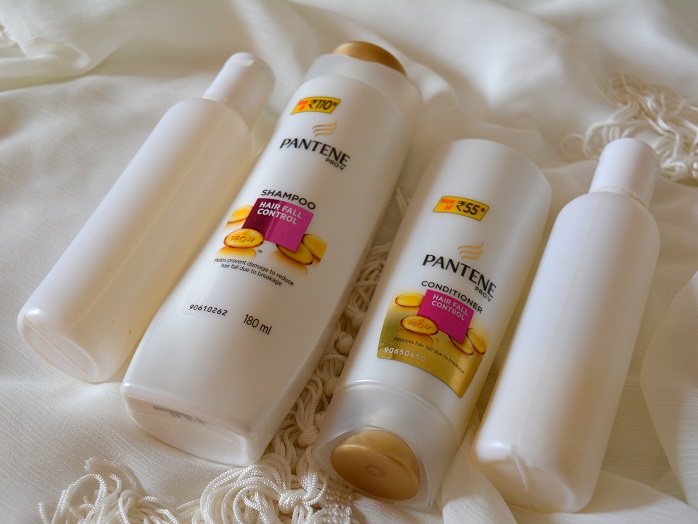 Coming to the Pantene Pro V Conditioner, to put it in one line..its the best! It has a thick creamy consistency which makes it perfect to condition and repair the hair. While the shampoo works on cleaning your hair, the conditioner nourishes and protect it. Its very rich and buttery and makes my hair very soft and smooth to touch. Ever since I started using this pantene hair fall control conditioner, I have stopped using my hair serums.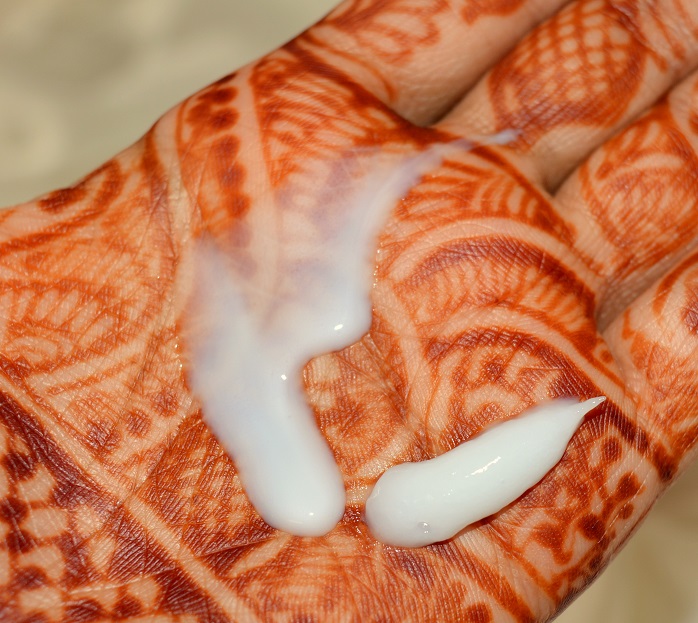 Coming to the hair fall properties, the pantene shampoo and conditioner work on reducing breakage of hair caused because of brittle and dry hair. They make your hair soft and tangle free so as it reduce friction and thus hair breakage. I frequently use high end shampoo but whenever hair fall is concerned I always go back to Pantene, its ingredients work really well with my hair.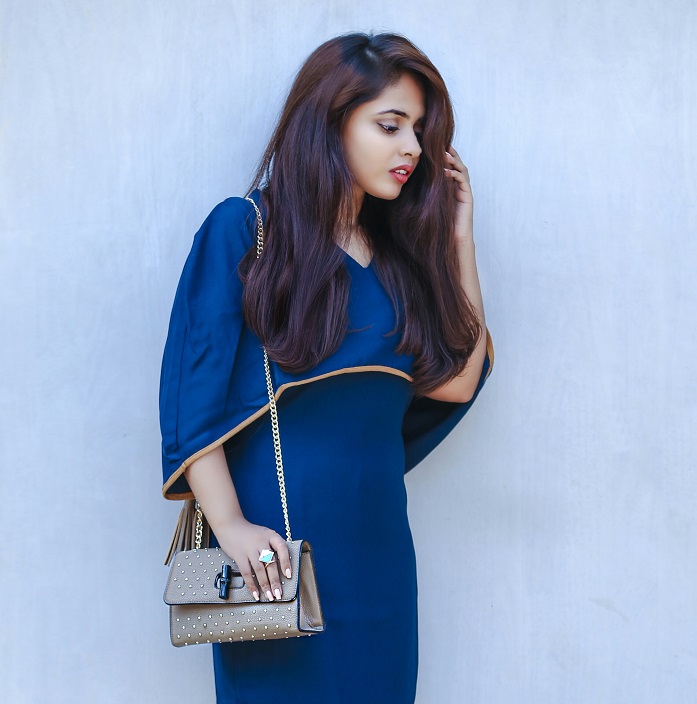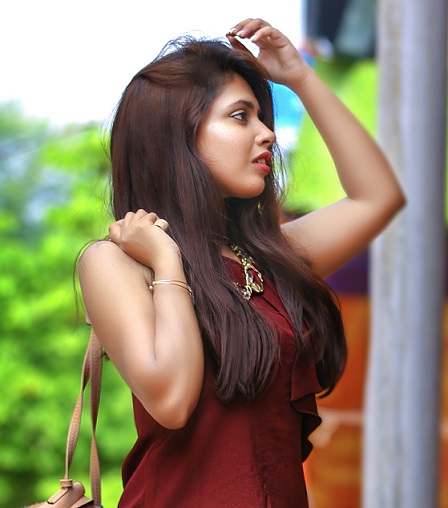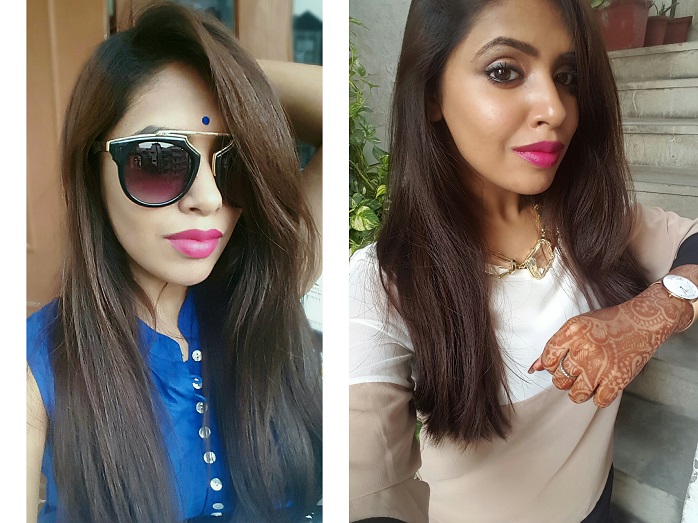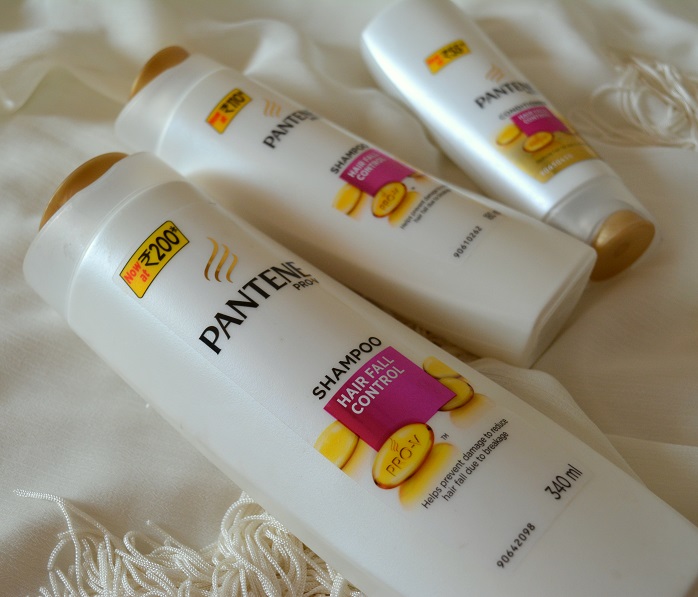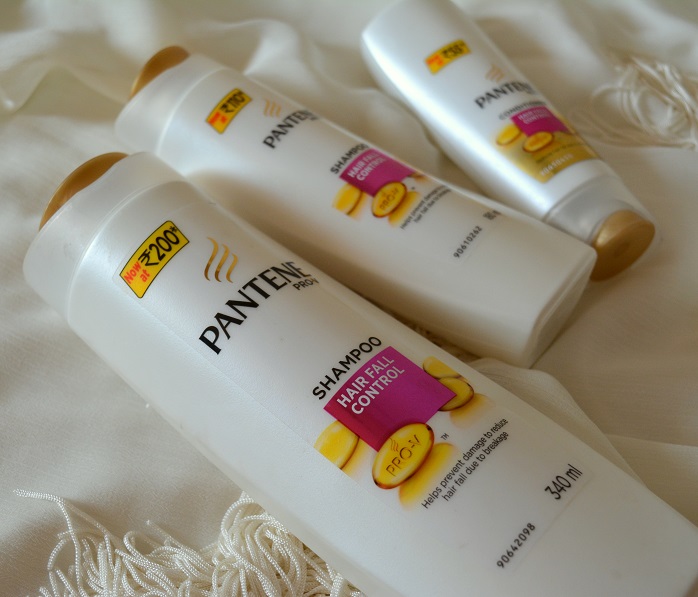 Price in India: Rs.110 for 180ml (shampoo), Rs.55 for 75ml (conditioner)
VNA Rating: 4/5
Where to Buy Online in India: amazon.in
Conclusion: If you are looking for a budget shampoo and conditioner to take care of dry, brittle hair which lead to hair breakage then the new Pantene Pro V Hair Fall Control shampoo and conditioner will really impress you. Do give it a try.
This post is in collaboration with BlogAdda as part of the Pantene India #14DayChallenge.