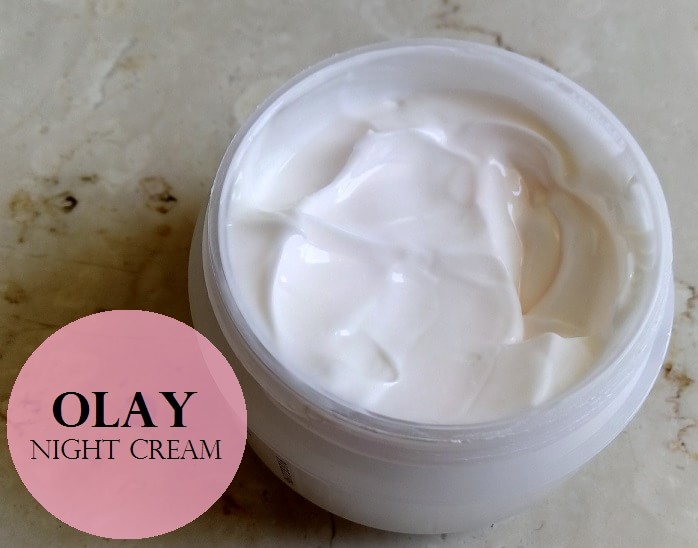 Review, Price, Buy Online Olay Natural White 7 In One Night Nourishing Repair Cream
By Contributor: Aruna
Olay is a brand that is most known for its anti-ageing creams and serums which, in the opinion, of my humble pocket are a bit on the expensive side. But when Olay came up with the Natural white product line which was a bit on the affordable side, I was rather excited to try them out! Most of the products in this line claim to bring out one's fairness naturally, even out skin tone and fade out any pigmentation that one has on their face. The nourishing repair night cream from 7 in 1 Natural White range, especially, I had more hopes out of because I have never really bothered with night creams before and this one looked extremely promising and let's review and take a look if it lived up to it.
Olay Claims: Nourish your skin with nutrients while you sleep for a healthy looking natural fairness that glows. Olay Natural White Healthy Fairness Night cream is specially designed to give your skin nutrients at night for a healthy looking natural fairness that glows. Its formula with triple nutrient system – Vitamins B3, pro-B5 & E nourishes your skin while you sleep to reduce the appearance of dark spots and dullness,resulting in a healthy looking natural fairness that glows every morning.
My Review:
The night cream comes in a jar packaging covered with an outer cardboard carton. Now I know that many of you will mentally scream 'Unhygienic!' but I have had no issues with it yet, so no complaints from my side. The Olay jar itself is a bit hefty and it gives me the impression that it can take a fall without breaking open. The lid closes on securely which makes it a good option for travel. You get a ton of product in one jar (50 gms) which will last you a long time.
The nourishing cream itself has a thick and rich texture to it. As the name suggests, it is a night cream and it is supposed to be applied after one has completed their nightly skincare routine which ideally should consist of cleansing, toning, serum (if needed) and moisturising. I have religiously been applying this Olay night cream after I have toned my skin and it gets absorbed into the skin almost instantly. If you are worried that it will be leaving you with slickness on your face then it won't happen (at least to normal or combo skin). You only need a very small amount of this 7 in One cream to cover your whole face and believe me, one jar will last you a ages. After application my skin is left soft, supple and feels hydrated. It has a light flowery scent to it which is quite peasant to the senses and it disappears after a few minutes of application.
Now, coming to the ingredients which in my opinion are the most important part in any skincare product, the Natural White cream does contain parabens, fragrance and alcohol but it also contains some good stuff like several fruit extracts which gives me a mixed opinion! Truth be told, I do not have the most sensitive skin in the world but some harsh products do give breakouts often and this has never done that to me. I haven't seen all its claims come true but the cream definitely leaves my skin smooth and plump the next morning. My acne scars however, haven't shown any signs of accelerated fading. The nourishing night cream also claims to reduce pore size which it does but on a very low level. It does, however, do justice to claims moisturising, smoothing and brightening the skin ( which I suspect is due to the presence of citrus extract).
Pros of Olay Natural White 7 In One Night Nourishing Repair Cream:
Texture
Moisturises
Smoothens skin
Brightens skin up a bit
Scent
Large amount of product provided ( you really don't need that much!)
Nourishes skin
Durable packaging
Availability both online and in local stores
Affordable
Contains some fruit extracts
Cons of Olay Natural White 7 In One Night Nourishing Repair Cream:
May be too heavy for oily skin type
Contains alcohol and parabens
Jar packaging can be unhygienic
Price: Rs.340
VNA Rating: 4.5/5
Buy Online: flipkart.com
Conclusion: This is a good solid night cream for people with normal to combo skin. It does stay true to some of its claims which are good points in my opinion. If you are looking for something to nourish your skin overnight, then, look out for this one.
Have you used Olay Natural White 7 In One Night Nourishing Repair Cream? Share your reviews with us.