Review, Swatches, How to Use, Price, Buy Online Nivea Men After Shave Balm as a Makeup Primer
It's no surprise that I love to use different beauty products, experiment with them and even multi-use. One such multi-use product that I discovered quite recently is the Nivea After Shave balm for sensitive skin. Now it may come as a shock to some, to use a men's after shave as a makeup primer, considering the fact that most after shaves out there are pretty harsh on the skin due to the alcohol content in them. But I would like to put all your apprehensions about using an after shave as a face primer through this review on the Nivea After shave. I will also explain the steps on how to use the after shave before makeup.
I discovered this face primer while going through a youtube video where the Youtuber Nikkietutorials applied this same after shave balm on half side of her face and her usual high-end primer on the other half of her face. The results at the end of an eight hour period were surprising. So obviously inspired by that said youtube video I had to put it to test myself. Now I want to clarify here, I have used just two primers my whole life- The benefit porefessional

(that I dread repurchasing considering the hefty price) and the Maybelline pore eraser, which isn't available in India and I have to buy it online from international websites each time. So to try an after shave as a primer for me (I remind you, an after shave that just costs a little over Rs. 200), seemed like a pretty good opportunity, after all I didn't have anything to lose.
How I use the Nivea After Shave balm as a face primer before makeup:
I wash my face with a mild face wash, then moisturize like I normally would with my lotion. However, I moisturize a little better around my nose and chin area since I have to use an after shave that can be a bit drying.
Then I let the lotion get soaked into the skin. I take the nivea after shave and apply tiny dots all over the face and then blend it well.
After the after shave has dried a bit, I go over it with my normal makeup routine- foundation, bronzer, blush… you know, the works!
My Review of Nivea After Shave for sensitive skin:
The After Shave balm comes in a decent glass bottle. The packaging is simple yet the classic Nivea type. I have no issues with it whatsoever. Even the fact that it doesn't come with a pump doesnt bother me much since I'm getting a great primer for such a cheap price, it won't be fair to complain about trivial stuff. Haha!
The after shave is a moderately thick consistency. It is white fluid-y gel like and smells faintly of musk. I like the fragrance but it subsides within minutes of its application on the skin. The nivea after shave is super easy to blend into the skin. However, it is definitely a bit sticky on the skin. Being a men after shave that acts as a primer, it is fair for it to feel sticky on the skin, after there's makeup that the primer has to adhere to. The stickiness doesn't linger on for long. Once you have applied a light coat of foundation, it feels like you are wearing your normal primer.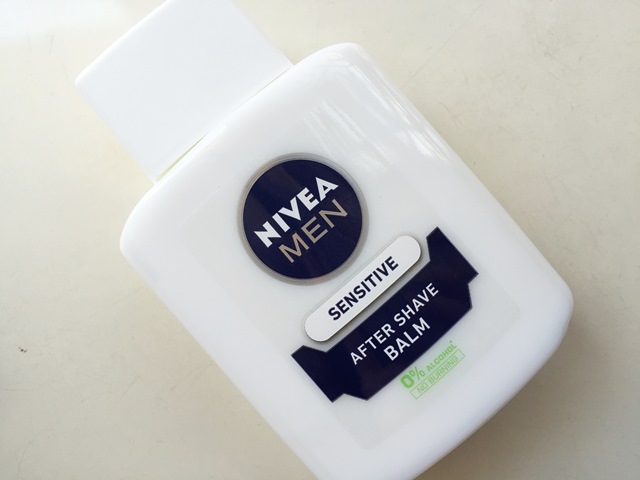 The best part about this men after shave is that it works even better as a primer. My makeup stays intact all day. Quite literally! When I used to apply my usual Benefit/ Maybelline primer, after three hours or so, I'd notice my blush and highlighter getting mixed on the skin and no differentiation going on. Whereas, with this after shave balm as a primer, wherever I apply the blush, the blush stays exactly there and the highlighter stays in its own place. So in respect of the makeup staying put all day, this makeup primer does a wonderful job.
Also, this men after shave balm doesn't contain alcohol and is especially meant for sensitive skin, so yayy! It also keeps the oil on my face at bay and my makeup is matte and in-place all day.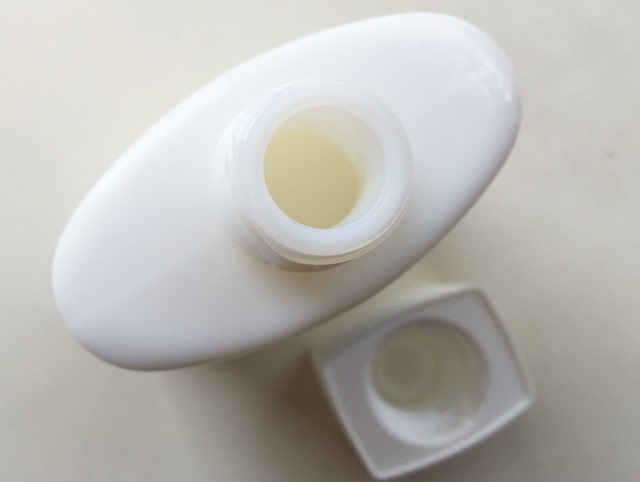 Pros of Nivea Men After Shave Balm as a Makeup Primer:
So affordable! I mean, where in the world would you find a makeup primer that costs just 235 bucks? Where?
Easily available in India
Has a musky scent (that I like). The scent goes away in a few minutes.
Easy to blend into the skin
Liquid gel like consistency and smooth in texture.
It has a sticky texture first when you apply it, but this works as a plus point since the makeup will adhere better to the after shave if it is sticky.
Holds my makeup in place all day.
Works great for oily skin.
Doesnt contain alcohol.
Cons of Nivea Men After Shave Balm as a Makeup Primer:
The fact that you're using an after shave on your skin as a primer may be a con for some, not for me though.
The sticky texture maybe a little hard to work around.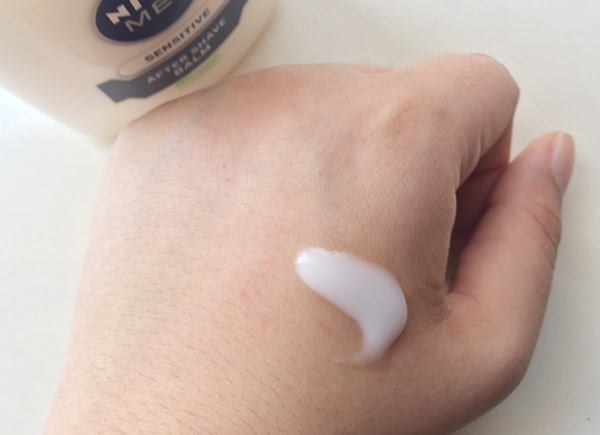 Price in India: Rs.200
VNA Rating: 4.5/5
Where to Buy Online in India: nykaa.com
Conclusion: I just found a primer that works great for my skin and I'm going to repurchase whenever I run out of it, it is the Nivea After Shave Balm for sensitive skin. It keeps my makeup in place all day and you can't tell whether you're wearing an after shave or a regular primer. Recommend this to all!
Read More:
Have you used Nivea Men After Shave Balm? Share your reviews with us.