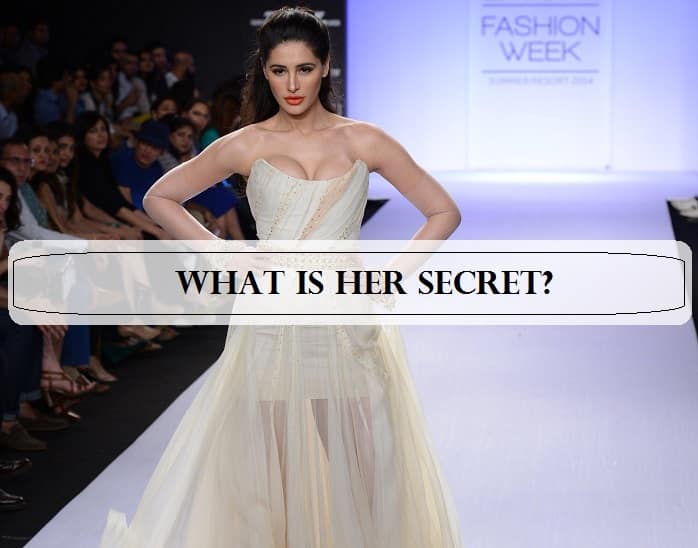 Bollywood has been a home to a lot of beauties. Right from London to Sri Lanka, we have people of almost every diaspora working and contributing in some capacity. Many models and actors try their luck, and then disappear quickly. Not everyone is able to crack the Rubik's Cube though. It needs talent, patience, luck and looks. Given the fact that talent, patience and luck are inherent, we can learn something really well from their beauty regime and how they manage to look so great despite facing the harsh cameras and makeup. Nargis Fakri is one lady who can be the pin up girl for every beauty product we swear by. Anti aging, pigmentation, dull skin, obesity, dark circles, pimples do not seem to have ever crossed their paths with her. Ms. Fakri's features and skin are reason enough for any person to shell out some money and buy a product or rush to the nearest cinema hall to watch this beauty.
I have followed beauty regimes of many actresses, including Nargis', and have discovered few points which are common across:
Drinking eight to ten glasses of water.
Sleep well, do not compromise on sleep. Fatigue shows up eventually.
Stay away from aerated products and processed food.
Develop a hobby to keep yourself happy, occupied and optimistic.
Apart from factors like heredity and upbringing, these tips will surely help you in looking radiant and young.
Now, I wanted to know what she does exclusively which keeps her beaming all the time. Folks, makeup does a lot of wonders, but there is something known as natural beauty and Nargis Fakri is one beauty for sure. We might not be lucky enough to have features as chiseled as hers, but can main always maintain whatever God has bestowed upon us. So get ready and say 'Hi' to a new you after following her beauty regime.
Great Genes
Born to a Czech mother and Pakistani father, she has the best of genes in her blood. I can't help it anyway! Count on your blessing, figure out your best feature and highlight it accordingly.
Raw Milk
She endorses fresh milk as the best moisturizer and cleanser. Nargis uses fresh milk to clean her skin. Fresh or Raw (unboiled milk) has a lot of germs which help the skin in getting rid of many pollutants and irritants. Rashes, pigments and open pores can be effectively cured by regular usage of raw milk.
Neutrogena face Wash
Nargis uses Neutrogena Face Wash every day. I use this product myself and have not been able to replace it. This face wash comes in an orange and gray tube. You can use it as a face wash, a scrub and as a face pack as well. It works wonders and is rightly priced at Rs. 650.00. Go for it.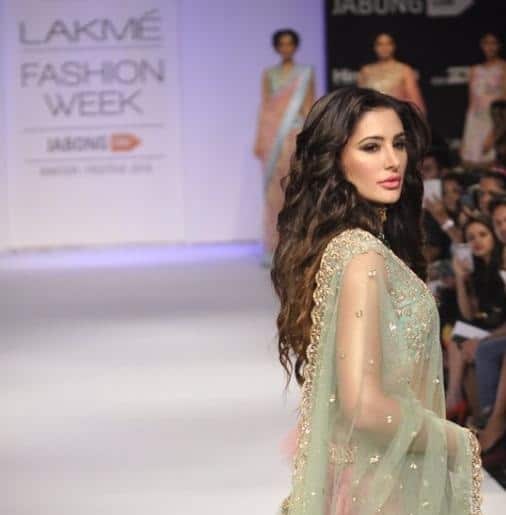 Olive Oil
Ms. Fakri uses pressed olive oil to remove her makeup. It takes the unwanted dirt from her face without dehydrating her skin or taking away the skin nourishment from her.
Facials
She endorses facials and admits that she goes for an Oxy facial every fortnight. An Oxygen facial is the one when Oxygen is sprayed on your face or is injected in some manner. It is said that Oxygen helps in absorbing all the dirt and rejuvenates the skin completely. You can try it but do weigh the pros and cons like:
Pros:
No side effects
Visibly fairer skin
Oxygen promotes circulation of blood
It is a great alternative to Botox
Cons:
Effect is not long lasting
Not a certified/validated process
Might lead to cracks in skin and eventually paving the way for pimples and wrinkles
Face Masks
Proacity Face Mask has caught her attention and she regularly treats herself by applying face masks many a times in a month. You can always find face masks on e-portals like Flipkart, ebay & Amazon. They are usually imported.
Coconut Oil
Nargis always keeps Coconut oil handy. She uses it as a hair conditioner. In case of severe itching or rashes, Coconut Oil also solves the purpose by leaving a cooling effect on the skin.
Zumba
Nargis is very fond of Zumba. She regularly exercises using this form. Zumba is Latin dance style inspired work out where in you dance to party beats involving every part of your body. It is fast, sensational and full of energy. Zumba is a popular form of workout and also helps people in reliving the stress.
Lemons
Her beauty regime is incomplete without incorporating lemons in her diet. She squeezes lemon in a glass of water, and uses it with Salicylic Acid to clean and nourish her face. Incredible I must say. I won't talk about Salicyclic Acid, but will rub lemon water on my face for sure. Ensure that this water is without salt and sugar.
Avoid Milk and Bread in Excess
She avoids drinking milk in excess and stays away from bread, the white one. In case drinking milk favors your body then go for it. Otherwise, too much of milk is not a good thing for heart.
You can include brown bread instead of white. I have switched to desi chapanthas, which means a parantha as light as a chapatti. Breads are high on processed flour, so try to avoid their intake, at least during extreme summers.
Bananas
She loves fruits, especially bananas. Banana fills your stomach, gives you ample fiber, flushes out the toxins and keeps you hydrated. Being a rich source of Calcium, Protein and Carbohydrates, it keeps your skin healthy and supple as well.
Finding Solace
Believe it or not, Nargis Fakri's routine involves cooking herself. Nargis ensures that she cooks for herself, as this de stresses her, keeps her mind calm and eats what she should be eating.
Walnut Scrub
Do not stick to just one product all the time. For three days in a week, use one type of product. Use something else for the rest of the days. Say, use Neutrogena face wash for three days. Then use Walnut based product for two days. Use milk for remaining two days.
This is a great tip because our skin stops reacting to one product after a certain point of time. Use a combination of products, always. This will help you in maintaining your natural glow. Moreover, the harm/side effect caused by one product can always be compensated by the other.
Allow your Skin to Breathe
Do not use layers of makeup to hide your blemishes. Treat your blemishes. Keep your skin hydrated and try to avoid layers of makeup.  Makeup, if used in huge volumes regularly, retards skin's capability of doing the repair work of its own.
Keep Yourself Moisturized and Hydrated
Yes, do so to prevent premature aging and fine lines. Choose a moisturizer that suites your skin type.
All the tips are easy and hassle free. We know about all of these tips already, but we are just to indifferent or lazy to follow them religiously.
Celebrities do not descend from skies. They are regular, ordinary people like you and me. The differentiating factor is the commitment. It requires practice and patience to improve your existence.