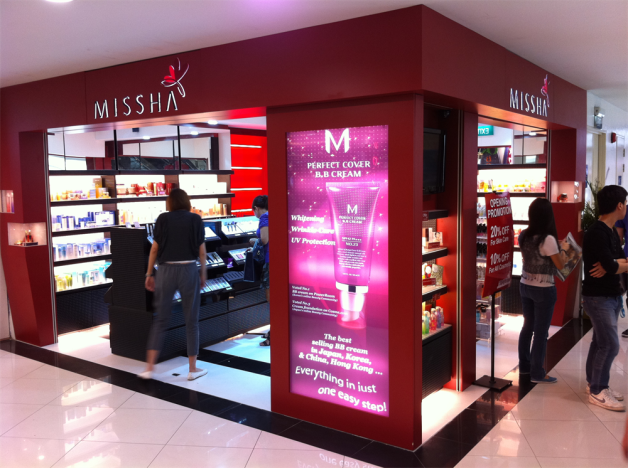 After a very exhausting and boring day at college, I came home and checked my mails and had a major "wiiiiiiii….!!" moment. My favourite-est Korean skin care and makeup brand Missha has finally come to our land, India. No more ebay orders..no more hefty shipping charges…no more..no more.
Here is the full thing. I was expecting my favourite BB cream but seems like for now Missha has only launched its skin care range. Here is the note from press.
Missha's first step into the Indian Market was initiated through the luxury distributors 'MAK LUXURY'. Following soon after their US launch in New York's 5th Avenue, Missha has spread w orldwide and has now entered the flourishing Indian market.
Cosmetics and skin care are no longer a luxury, in fact, they have become everyday must have items that have even stepped over the boundaries of gender. Unfortunately such everyday essentials are sold at rocket-high prices where customers no longer pay the price of the actual product however are instead found to be paying the price of extravagant packaging or mass media advertising. Although at the moment Missha is surrounded with steeply priced competitor's cosmetics; it is our mission and goal to normalize such extravagant pricing. We firmly believe that we can only accomplish this through constant support and interest from our Missha loyalists that have been steady and strong with us ever since the first day of opening.
Missha does not believe in mass media advertising but rather reaching customers through our distributors themselves that are located within the heart of various cities and states as well as high quality, customer approved cosmetics stores. We are more than grateful and happy that our philosophy has been well received and fully understood by customers who love to shop at Missha.
Missha will continue to achieve recognition worldwide for the quality of our cosmetic products and not by packaging. It is our sincere belief that through quality alone, Missha will be able to captivate customers' hearts forever.
INTERNATIONAL COSMETICS & SKIN CARE BRAND 'MISSHA' HITS THE INDIAN MARKET !!
Beat the heat with Missha's Super Aqua Hydrating Range 
This summer, beat the heat with Missha's Super Aqua Hydrating range of cosmetics that promise to repair and nurture your skin to give you the perfect fresh glow. The range consist of the hydrating toner, emulsion, water supply essence, waterfull cream, cell renew snail hydro gel mask, cell renew snail skin treatment, cell renew snail essential moisturiser, detoxifying peeling gel, deep cleansing cream, fresh cleansing mil, refreshing cleaning foam and cleaning tissues.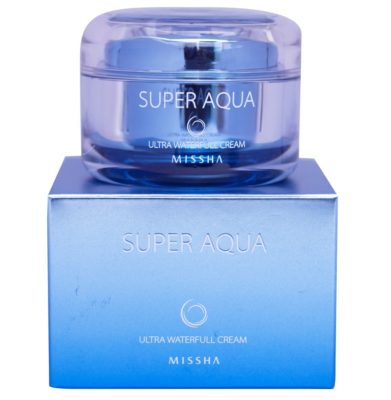 Price points:
Missha Super Aqua Cell Renew Snail Essential Moisturiser –  Rs. 1434
Missha Super Aqua Cell Renew Snail Hydro Gel Mask – Rs. 230
Missha Super Aqua Cell Renew Snail Skin Treatment – Rs. 1331
Missha Super Aqua Cleansing Tissues- Rs. 230
Missha Super Aqua Detox Peeling Gel – Rs. 553
Missha Super Aqua Fresh Cleansing Milk- Rs. 374
Missha Super Aqua Hydrating Emulson – Rs. 451
Missha Super Aqua Hydrating Toner – Rs. 451
Missha Super Aqua Moisture Deep Cleansing Cream – Rs. 374
Missha Super Aqua Oxygen Micro Essence Peeling – Rs. 809
Missha Super Aqua Refreshing Cleansing Foam- Rs. 370
Missha Super Aqua Ultra Waterfull Cream- Rs. 1481
Missha Super Aqua Water Supply Cream- Rs. 502
Missha Super Aqua Water Supply Essence – Rs. 553
And all of this is available at:
Sunglass Palace Pvt. Ltd. (Mak Luxury)
S 395, Greater Kailash 1, New Delhi 10048
Kavya Malhotra : 9810040286
I'm not sure about the other cities, will let you know if I hear anything. For now…*squeallll*