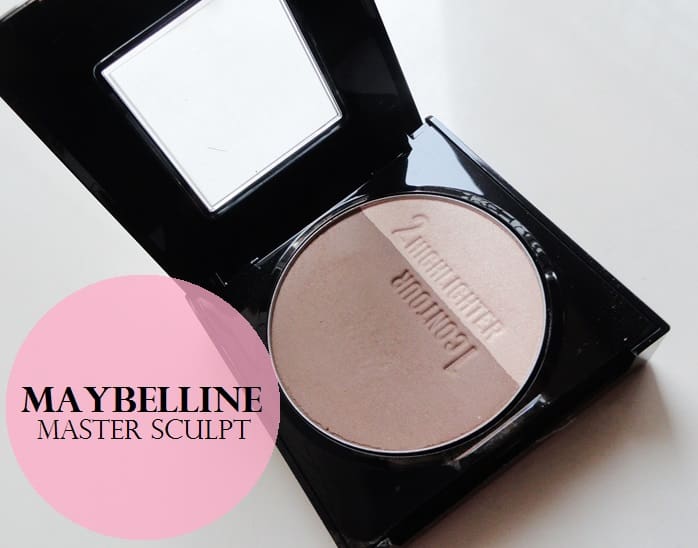 Review, Swatches, Shades, Price, Buy Online Maybelline Master Sculpt Contouring Palette in 02 Medium/Dark
What's the first thing that comes to your mind when you hear the word "contouring"? Chiseled nose like Kendall Jenner, well defined cheek bones like Kylie, Kourtney's slender nose and a superb bronze-goddess kind of highlight like Kim; am I right girls? Well at least that's what my idea of contouring is. Or rather, my idea of contouring was until I came across this total hun of a product that Maybelline Master Sculpt Contouring Palette is. The shade I have is 02 Medium/Dark. I'm going to share the review and swatches along with all the reasons why I love this maybelline contouring palette so much, with you guys!
I first got to know about this palette by watching numerous beauty videos by Kaushal beauty on YouTube and seeing her rave about this product so much, I could hardly wait to get my hands on this. As a starter, this contouring palette really took me by surprise and it would be fair to say that it literally changed my entire beauty game.
Shades Available: 01 Light/Medium, 02 Medium/Dark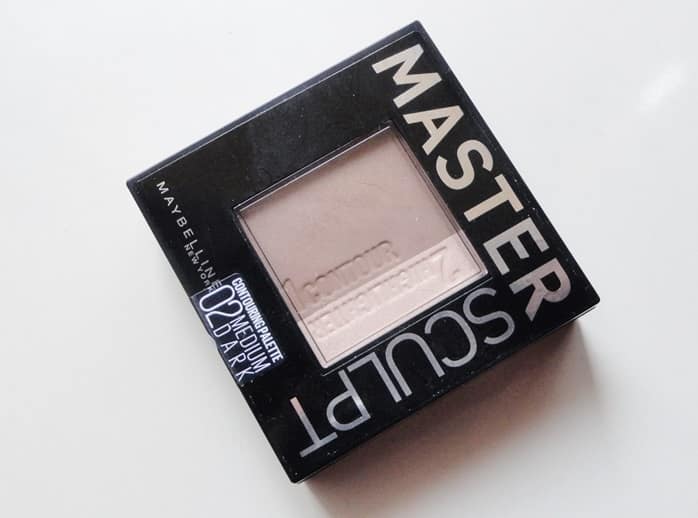 My review of Maybelline Master Sculpt Contouring Palette 02 Medium/Dark:
The Maybelline contouring palette comes in quite a decent packaging for a drugstore product. I'm highly impressed by how sturdy it is. It comes with two compartments. One is where there is the actual product- contour powder and the highlighter. When you lift the lid up, there's a mirror underneath and a contouring brush. There are a ton of bronzers out there that are really good but what sets this Maybelline Master Sculpt apart from all those bronzers is the fact that they all don't always come with a brush while this one does. I absolutely love the brush the contouring palette comes with. It is a flat brush with tapered edges, perfect for contouring the hollows of your cheek or the sides of your nose.
If you're a beginner at contouring, this maybelline palette will sweep you off your feet. The brush and the mirror make this contouring palette all the more worth it! Also, this one is super travel friendly as it comes with its own mirror and is in fact very light and sleek to store in your makeup bag while travelling. All you have to do is, put this master sculpt palette in your makeup bag and you're good to go, you don't have to worry about keeping a brush, bronzer, mirror, and highlighter and not to mention all the space th at aforementioned things take.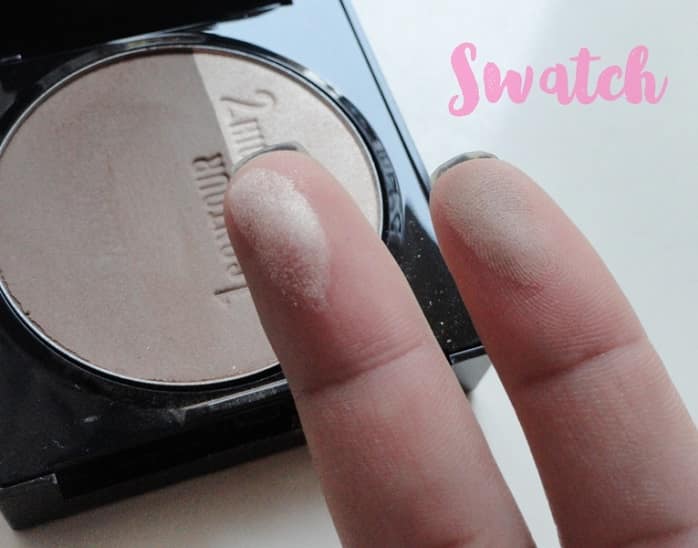 Coming to the shade of the contour powder 02 Medium/Dark, it is a warm toned brown. It is absolutely matte in texture. It really looks natural on the skin and blends effortlessly. This shade 02 is really suitable for Indian skin tones. It gives a very natural finish. It is not insanely pigmented but I like it this way so I can control how much product I want to show up on my skin. The master sculpt highlight shade is more like a champagne pink with hints of micro- shimmer. The maybelline highlighter is smooth in texture and does not feel gritty at all. Despite the glitter in it, the maybelline palette highlighter looks very beautiful on the skin and gives a nice and natural glow.
Both the powders feel smooth in texture and are easy to blend. They do not make my skin oily and stay on for a decent 5-6 hours one. At the back of the maybelline master sculpt packaging, details on how to contour are given so it's really easy to get the hang of it, even if one is a beginner at contouring. I think it's a great product for beginners at contouring as it doesn't give you a heavy contour but just helps define your features in a better way. Whenever I'm heading out, I make sure to contour slightly with this maybelline contouring palette as it doesn't make the face look flat and instead gives a nice definition to the face.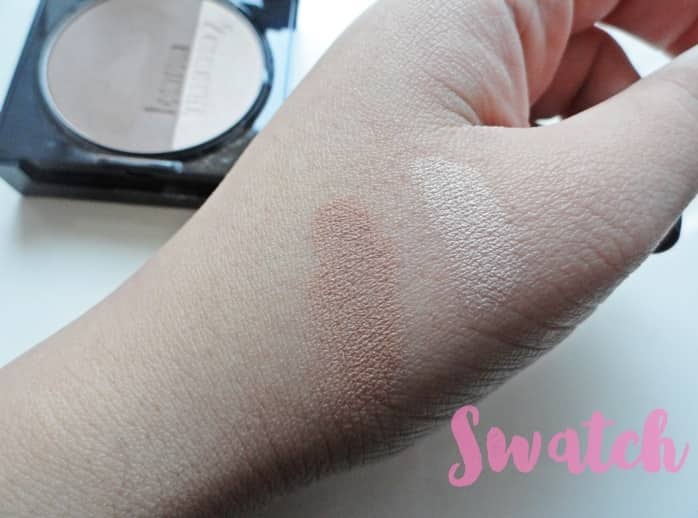 Pros of Maybelline Master Sculpt Contouring Palette in 02 Medium/ Dark:
Sturdy packaging.
The contour palette comes with its own mirror and brush too.
I love the flat brush- it is easy to use.
Affordably priced considering it is a whole package- bronzer, highlighter, mirror and brush.
Warm toned brown contour shade- perfect for Indian skin tones. Looks very natural.
Champagne pink highlight with hints of shimmer. Gives a healthy glow to the skin.
Informative packaging. Step- by- step instructions on how to contour are given at the back.
Smooth in texture. Easy to blend.
Cons of Maybelline Master Sculpt Contouring Palette in 02 Medium/ Dark
Unavailability in India.
Available online, though at a hefty price.
I feel the bristles of the brush feel a bit harsh on the skin.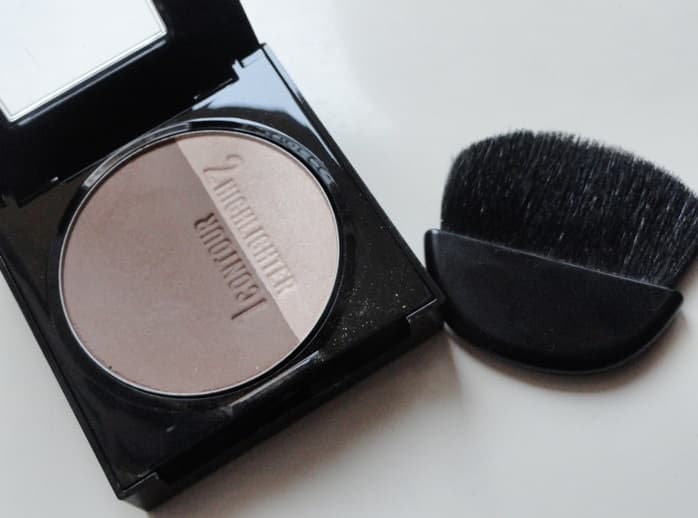 Price: It comes for about 6.99 GBP (almost INR 700) in the UK. I bought it for INR 1050 from a store selling imported cosmetics in India i.e Impressions, Karol Bagh, Delhi)
VNA Rating: 4/5
Conclusion: If you're a beginner at contouring and want to try out a product to get the hang of contouring before you invest in some high contouring palettes by brands such as Anastasia Beverly Hills or Kat Von D, this Maybelline Master Sculpt palette is "THE" palette to go for. It won't disappoint you and won't burn a hole in your pocket either. Highly recommended!
By Contributor: Trisha
Have you used Maybelline Master Sculpt Contouring Palette? Share your reviews with us.