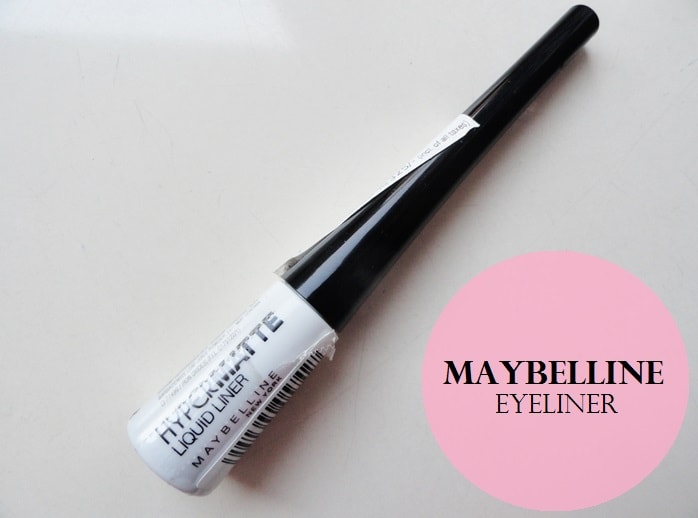 Review, Swatches, Price, Buy Online Maybelline Hyper Matte Liquid Liner in Black
If you're someone who never steps out of the house without eye liner on, chances are, at one point or another, you would have definitely bought Maybelline Hyper Glossy liquid liner. It's a nice option from the drugstore, comes at a fairly affordable price and gives pretty good results too. So Maybelline recently launched another spin off in India, the Maybelline Hyper Matte liquid eye liner. Being a loyal Maybelline customer, I obviously had to get it and try it out for myself. So here I am with the review and swatch of Maybelline Hyper Matte liquid liner in shade black. Keep reading to know whether it impressed me or didn't.
Maybelline Claims: Maybelline New York introduces the Hyper Matte Liquid Liner. This first-ever matte finish liquid eye liner comes in a dip-in brush format and gives the most intense, 24 hour long stay lines. The slim brush has an elongated, well-rounded applicator for ease and comfort in application and gives the perfect amount of product for precise lining.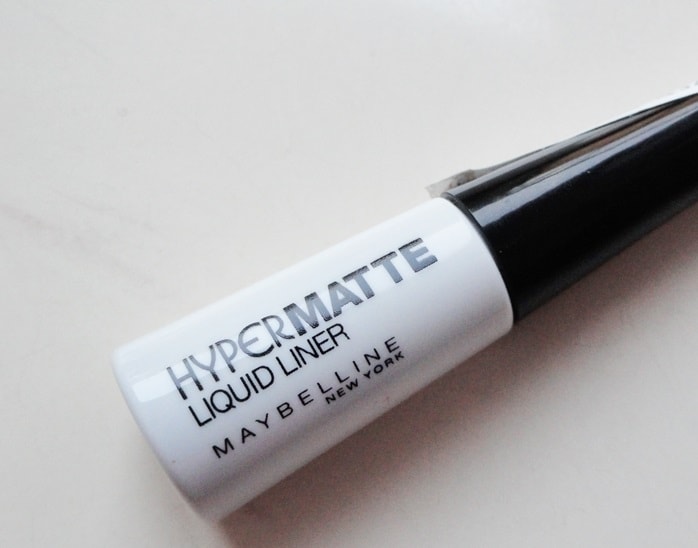 My review of Maybelline New York Hyper Matte Liquid Liner:
The first eye liner I ever bought was probably the Maybelline Hyper glossy one in jet black and I've gone through a number of them by now. Obviously I like that one, so when I got to know that Maybelline launched the matte version of the same black liquid eye liner, I couldn't resist getting one for me. The Maybelline Hyper matte eye liner comes in a similar packaging as that of the Maybelline hyper glossy, sleek and long tube. It contains about 3 gm of product which I feel is a bit less compared to the price one pays for this eye liner (I mean 5 gm would have still been considerable!). The brush that this hyper matte liner comes with is very thin and is great for precise application. Overall, the packaging is decent and fuss- free.
The Maybelline Hyper Matte liner comes in only one colour as of now that is in Black. The black shade I feel is not as jet black as the Hyper glossy one but still gives a nice shade on the eyes. The texture of the matte black eye liner is smooth and the consistency of the eye liner is perfect. It is neither too runny nor too thick. It dries into a semi matte finish and once it has turned into a matte liner on the eyes, the color kind of looks like a faded black instead of a jet black. I feel that the finish this maybelline eye liner gives is perfect for everyday wear to college/ office etc but it is kind of a little less party- like, if you know what I mean.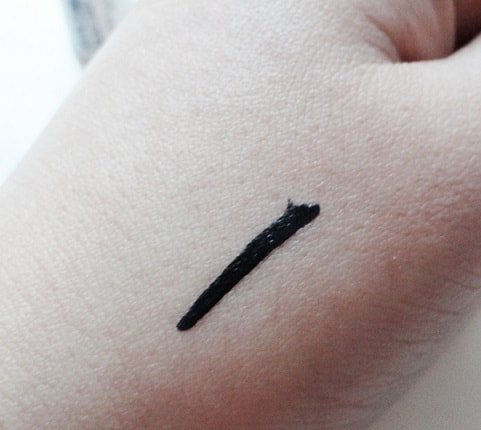 The Maybelline Hyper Matte eye liner surprisingly lasts for almost 8+ hours on me (that's the maximum I have worn it for). It doesn't fade as such although it is not exactly a waterproof eye liner. Also, this black eye liner isn't a smudge- proof one, so girls who have a habit of touching their eyes too often (like me) need to be a bit careful when wearing this eyeliner. Because of the thin brush that this liquid eyeliner comes with, it is a great option for winged eye liner and the thickness can easily be controlled. All in all, it is a decent eye liner.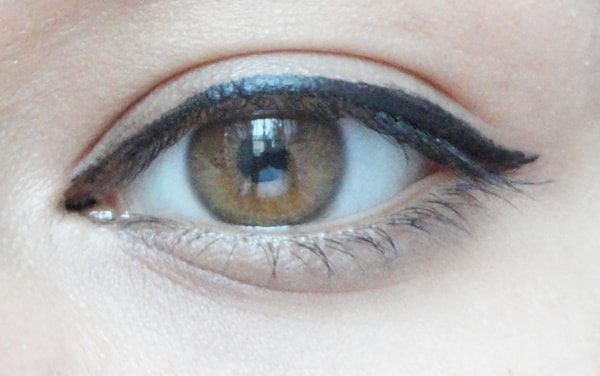 Pros of Maybelline New York Hyper Matte Liquid Liner in Black:
Affordably priced drug store eye liner.
Easily available online and across Maybelline counters.
Those who like matte liners will love this one.
Lasts fairly long if eyes are primed before hand with an eye primer.
Smooth in texture.
Perfect consistency. And it dries up pretty fast too into a matte finish
Sleek and travel friendly packaging
Cons of Maybelline New York Hyper Matte Liquid Liner in Black:
The only major issue I have with this eye liner is that I feel that the quantity is a little too less. I don't think this is going to last me for more than a month since I use eye liner on an almost daily basis.
The color is not a jet black one. Although it's not a problem, but I would have liked it a little more had it been more blacker.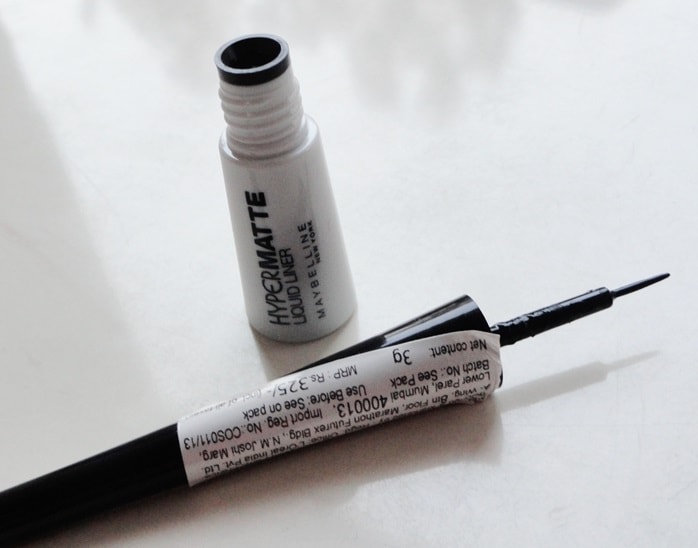 Price in India: Rs.325 (just for comparison, the Maybelline Hyper Glossy liquid eye liner comes for about INR 275)
VNA Rating: 3.75/5
Where to Buy Online in India: nykaa.com
Conclusion: Maybelline Hyper Matte liquid eye liner is a decent drugstore eye liner which is affordably priced for its quality. Smooth in texture, it dries up matte within seconds. Great for everyday wear.
By Contributor: Trisha
Have you used Maybelline Hyper Matte Liquid Liner? Share your reviews with us.