Review, Swatches, Price, Buy Online Maybelline Baby Lips Candy Wow Lip Balm in Peach 
Every girl loves her lipsticks- be it a red or pink. Don't we? I am a lipstick girl and I own so many of them in my stash. But they do make my lips chapped and dry. Our ultimate savoir is always the lip balms. But we all love to hydrate our lips but with a punch of color. Maybelline has been launching new baby lips lip balms every now and then. They have recently created a buzz with the launch of new Candy Wow Baby Lips range of lip balms. The promotion of the baby lips lip balm was very attractive and would make anyone fall for it. I picked up the Candy Wow lip balm in shade Peach. Let's go ahead with the review and swatches to see how it fares.
Maybelline Claims: A Baby Lips first – your favourite lip balm now comes in candy inspired color and a new retractable crayon format! Hydrate your lips with the help of vitamin E plus get a glossy candy colour at the same time. You'll Love It. Vitamin E helps hydrate and glide on smoothly. Sheer pop of colour with a glossy shine and a yummy candy flavour.
Shades Available: Peach, Orange, Raspberry, Cherry, Mixed Berry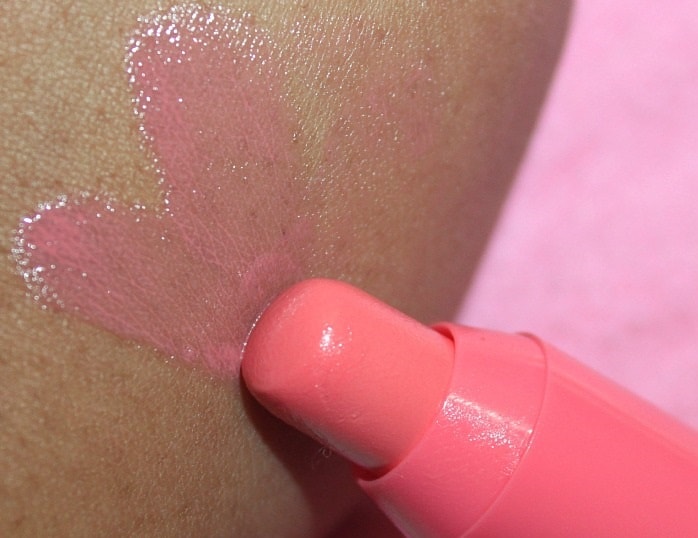 My Review of Maybelline Baby Lips Candy Wow Peach:
Packaging:
The Maybelline Candy Wow retails in a chubby stick packaging. The packaging is color coded and very colorful. It looks very attractive and cute. The shade name Peach is printed at the bottom of the lip balm stick. The packaging of baby lips is very convenient to locate colors if you own more than one of these. The chubby lip balm stick has a cap which is tightly fitted. The maybelline lip balm is retractable and needn't be sharpened for application. The only clinch with the baby lips is that we get only 2 grams of product whereas the normal baby lips were of 4 grams! I really don't mind it but I am sure it is a point to be considered.
Shade:
Candy Wow Peach is a peachish pink shade. The color is very soft and adds a light tint of peach to the lips. This shade will flatter lighter skin tones really well. I have a medium dusky Indian skin tone so this shade appears to be very nude but I still like it for the days I prefer a nude lip. This candy wow Peach shade will work great for college going students, office goers or for anyone who wants a very nude tint on the lips. You can easily wear this Maybelline Peach shade of lip balm under your pink and brown lipsticks.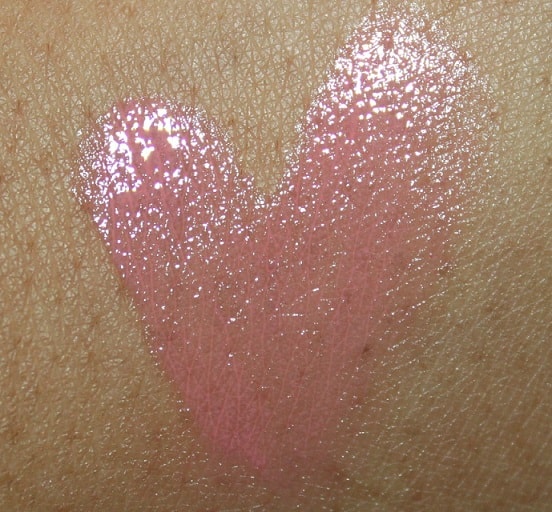 Formula:
The Candy Wow range of lip balms are extremely moisturizing and soft on the lips. It instantly moisturizes dry and chapped lips. They provide good hydration, subtle color tint and also have a sweet fruity scent to them. The formula of candy wow is non-sticky and feels extremely light on the lips. I really love the texture of this maybelline lip balm. It is better than the older versions of the maybelline baby lips! The pigmentation of candy wow peach is good being a lip balm. It gives a soft peach tint in a single swipe of the crayon itself, you can easily build the peach color to get a peachish pink shade. If you are looking for a deeper tint then you can go for brighter colors like reds and pinks in the candy wow lip balm range.
Staying power:
The baby lips candy wow lip balm lasts for good 3 and half to 4 hours on the lips. The peach tint starts fading away after 2 and half hours of application. Reapplication might be required to add color to the lips.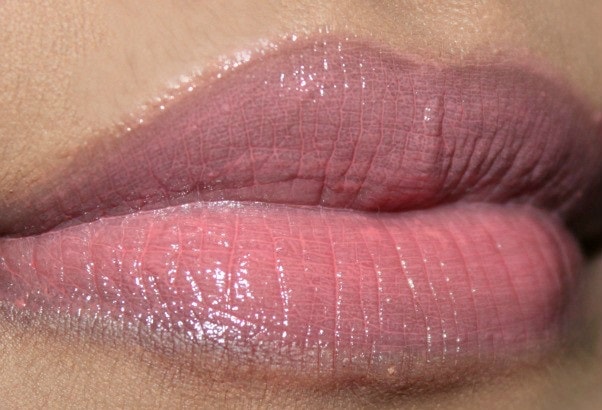 What are the pros of Maybelline Baby Lips Candy Wow in Peach:
The packaging is colorful and attractive.
Easy to use chubby stick.
Soft sweet fruity scent.
It contains Vitamin E oil.
Soft peachish pink shade.
It adds a healthy shine to the lips.
Buildable pigmentation.
Non-sticky and light on lips.
Hydrates and makes lips soft.
What are the cons of Maybelline Baby Lips Candy Wow in Peach:
The quantity is less for the price while comparing it to the other baby lip balms.
The base of the chubby stick is very soft and can easily break. Most of the testers in the Maybelline counter were broken.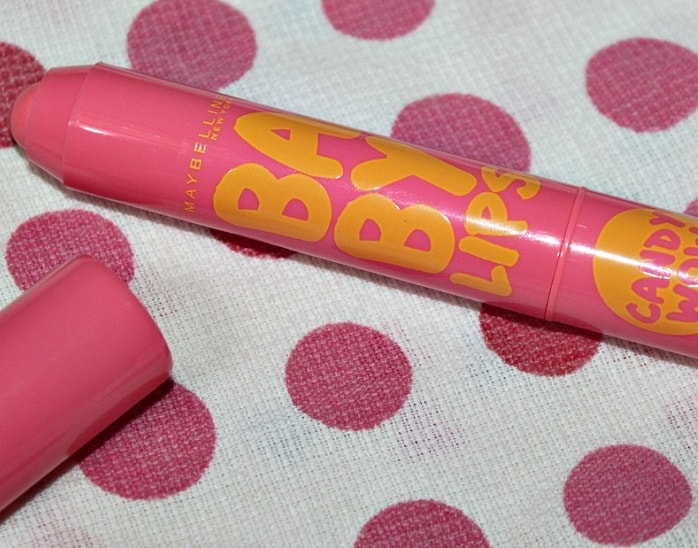 Price in India: Rs.275 for 2g
VNA Rating: 4.5/5
Where to Buy Online in India: amazon.in
Final words: I really love the new Candy lips range. They are definitely a boon to our lips. The formula provides good hydration with a soft tint. The color range is also wide from peach to red which makes it suitable for fairer to deeper skin tones. I highly recommend it to you.
By Contributor: Fathima
Read More:
Maybelline Baby Lips Spicy Cinnamon Spiced Up Lip Balm
Nivea Fruity Shine Lip Balm Peach
Lakme Lip Love Lip Care Cocoa, Grape
Nivea Fruity Shine Lip Balm Watermelon
Himalaya Herbals Natural Intensive Lip Balm
Lakme Lip Love Lip Care Strawberry
Have you used Maybelline Baby Lips Candy Wow Peach? Share your reviews with us.