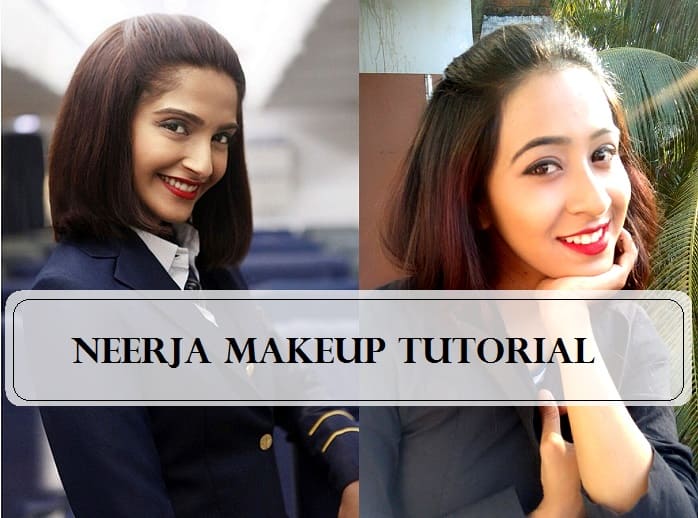 Tutorial: How to Sonam Kapoor Neerja Movie Inspired Makeup Look as Air Hostess
So the day before yesterday I went out with my girlfriends to watch the Neerja movie. And I need to say that it was so amazing and so inspirational. One of the best movies I have ever seen. Sonam Kapoor was looking so beautiful and also she portrayed her role as cabin crew Neerja Bhanot so terrifically. I can't remember how many times I actually wiped my eyes in the movie hall. So I thought of doing a step by step makeup tutorial of her neerja look. I am really honoured to do sonam kapoor neerja bhanot inspired makeup look. I am hoping this would help all the aspiring air hostesses out there who need to crack an interview or just want to wear it on the next flight.
I seriously loved everything about the movie and ofcourse not to forget the makeup look sonam had. Its very effortless and can be done in 10mins. Also if you haven't seen the movie then I urge you to go watch it now. I think that's enough chit chat, let's get started with the makeup tutorial.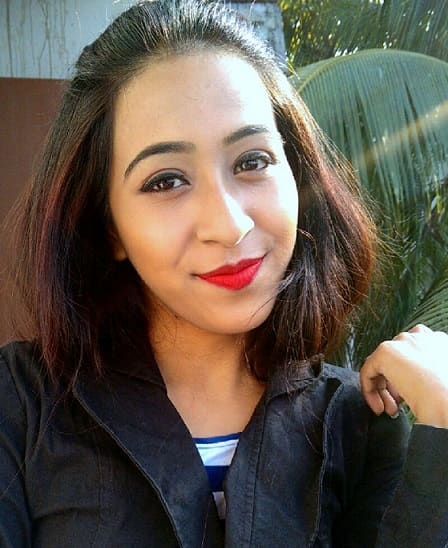 How to do the makeup base for the neerja inspired look:
Step 1 : For the base I am first cleansing my face with a mild cleanser to remove any impurities and for creating a flawless base
Step 2 : Then taking an oil free moisturiser I am gently massaging it all over my face.
Step 3 : In this step I am taking a lightweight foundation or you can use a bb cream also and buffing it into my face in circular motion as this tends to give more coverage and also looks quite natural.
Step 4 : I am concealing any flaws that I have on my skin like any breakouts or redness. I am not using the concelear to brighten my face as because I want this look to be more natural.
Step 5 : Taking a translucent powder and a large Stetting brush I am going in and setting all of my makeup in place.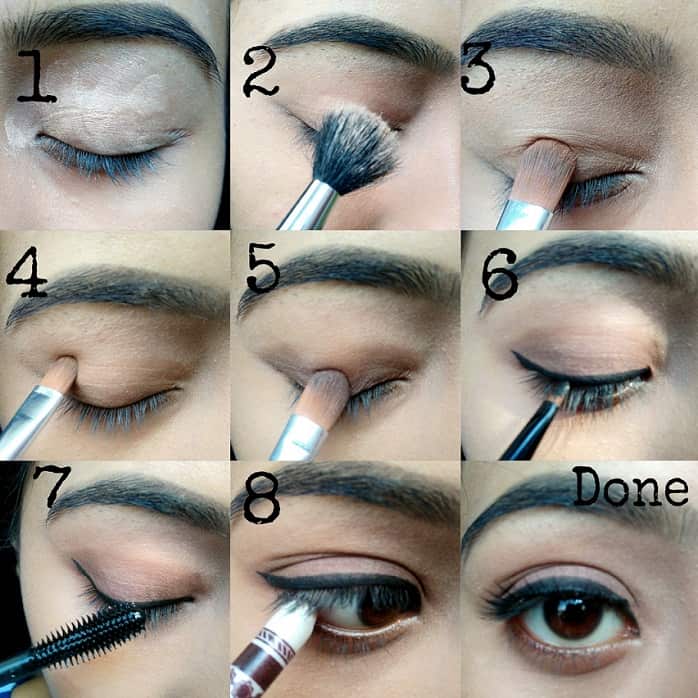 Sonam Kapoor Neerja Inspired Eye makeup Tutorial:
Step 1 : For the eyes I am taking a creamy eye shadow base and blending it with my ring finger.
Step 2 : Next I am setting the eyeshadow base with the translucent powder that I used earlier.
Step 3 : Going with a flat shadow brush and taking a neutral brown eyeshadow shade I am slightly patting it on my lids.
Step 4 : Taking a deeper brow eyeshadow I am running that along the crease so that it gives my eyes a bit more depth and not making it look super flat.
Step 5 : Again taking a large flat brush and a mauve-brown shimmery eyeshadow I am patting it into my lids.
Step 6 : Now taking a gel eyeliner I am slightly lining my eyes and also adding a wing to it.
Step 7 : Here I am curling the lashes and adding about 2-3 coats of mascara.
Step 8: Taking a brown kajal I am lining the bottom waterline lightly.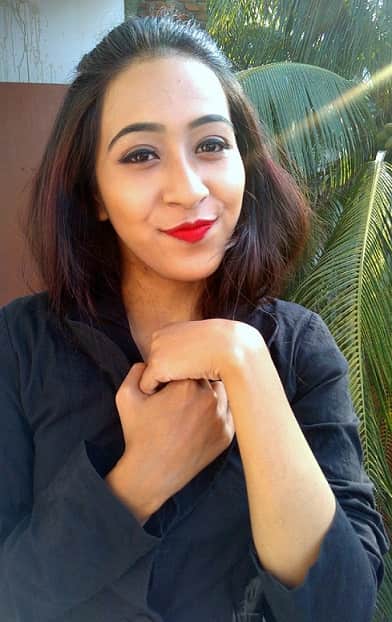 Sonam Kapoor Neerja Inspired Lips:
Finally I added a bit of bronzer to my jawline , temples, hollows of my cheeks and the bridge of my nose and for blush I went in with a nude pink shade. And ofcourse I did put on the classic red lipstick sonam wore in neerja which pulled the whole look together. You can see a detailed step by step tutorial on how to wear red lips without mistakes
. Red lipstick choice would be MAC Ruby Woo or any
matte blue based red lipstick
.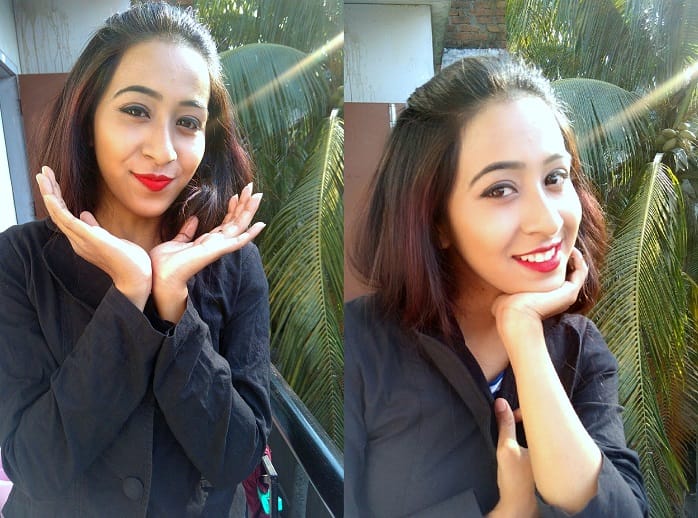 I think that this look is quite simple to recreate and is suitable for daytime wear or any kind of meetings or office wear. If you are going to give an interview in the hospitality sector or aspiring to be an air hostess then this look would be perfect. I hope you guys liked this look. If you have any requests from me then do let me know in the comments below.
By Contributor: Arnakshi
How did you like the Sonam Kapoor Neerja inspired makeup look? Share your reviews with us.