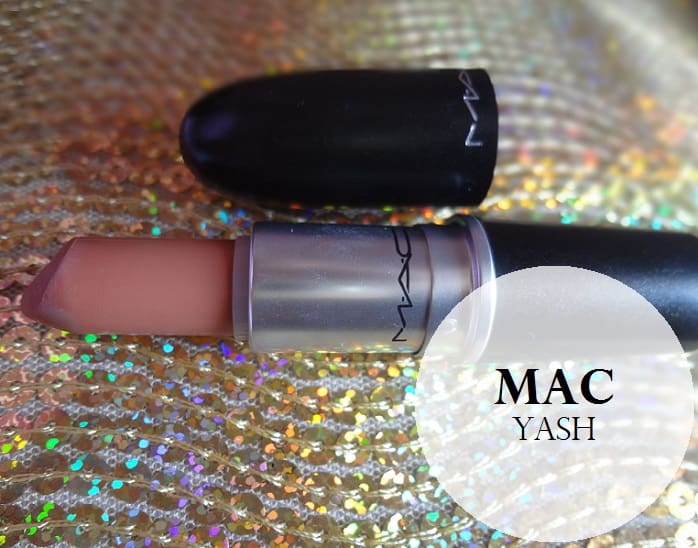 Review, Swatches, Dupes, Price of MAC Yash Matte Lipstick
I wanted a nude lipstick for myself since so long but couldn't bring myself to go out and buy one. Everytime I went makeup shopping it was either a red or a pink or a coral lipstick shade that came home with me but never a nude lipstick. It was not until yesterday that I actually went out in search of brown-ish shades, that I found that none of the drugstore brands have the perfect nude for my fair to medium Indian skin tone. It so happened that I got the MAC lipstick as a present and what's more.. It was a nude shade! A perfect nude for me!! It was MAC matte Yash lipstick, which I will review and swatch today, one of my go to everyday lipsticks now.
But the makeup scene in Imdia, I can assure you that you won't ever find a brown lipstick for yourself in an actual physical outlet because they are never fully supplied. They never seem to have all the shades that the brand has actually made! It is better to order online but only if you are willing to risk 1 out of 5 shades, which might not be suitable for you for one or the other reason.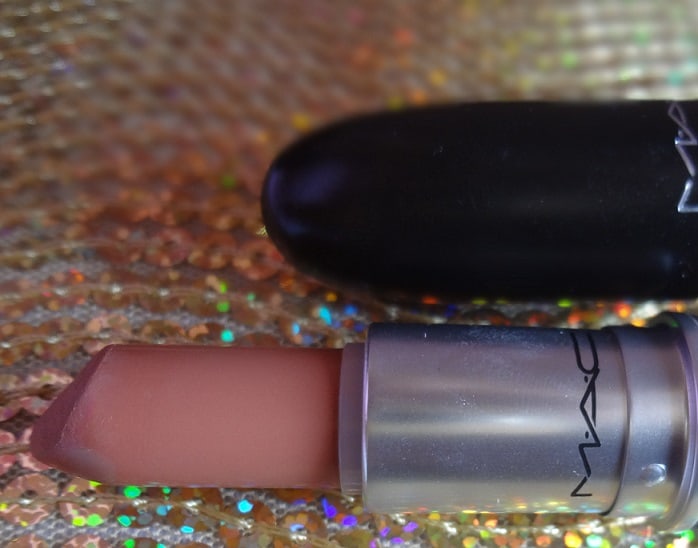 My Review of MAC Yash lipstick:
Packaging: Yash comes in MAC signature bullet shaped black casing, which is like always, very sturdy, compact, travel friendly and hassle-free.
Application: MAC Yash feels very light on lips. Glides on like a dream, it's application is buttery smooth like that. As it does not contain moisturising properties, it seems to settle in every line and crack of the lips and if you don't have the habit of stretching your lips while applying lipstick like myself, it'll skip over all the lines and cracks of the lips. So it's better to exfoliate and hydrate lips before applying this matte lipstick from MAC
.
Finish: Yash is a matte lipstick. It is true matte; no gloss, no moisturising properties. It looks a little pasty if my lips are not hydrated properly and after an hour or so makes my lips even drier.
Colour: MAC Yash is a neutral nude colour, should work for warm and neutral Indian skin tones. It has a touch of coral, which I love. There is no shimmer or sheen present in this lipstick, not even a hint of it, which instantly made it my favourite matte lipstick in India. Though a shade like this should be present in everybody's kit, but I'd recommend Yash for fair skinned Indian girls.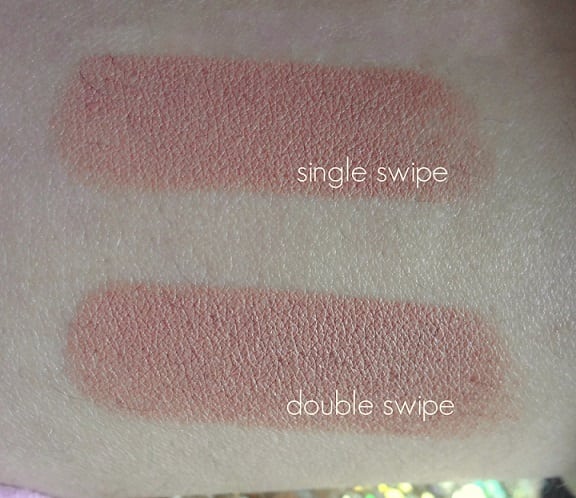 Odour: The mac lipstick smells strongly of vanilla bean (which I think, is MAC signature fragrance for lipsticks). My brain projects pictures of warm apple pie and ice cream or a fruit cake or freshly baked cookies and then my mouth waters! If you enjoy a fragrance of that sort you'll love this matte lipstick.
Opacity: This yash lipstick is highly opaque. One swipe is enough to cover discolouration of the lips but somehow I felt the need of putting on another coat, maybe because it's not even a tad bit hydrating and my lips are always dry.
Longevity: I found that yash lipstick stays for good 5 hours with light snacking and smacking of lips on hydrated lips. I am sure mac yash will stay as long as 8 to 9 hours with a good lip primer and lip liner.
Price in India: My generous friend had to spend rs.1450 for this gift. I have to say that the price is the biggest drawback of this mac lipstick, why, MAC used to sell its lipsticks for rs.990 a few months back! They changed nothing in their lipsticks and still their prices shot off..don't know what happened? Anyways take a look at the pros and cons of yash matte.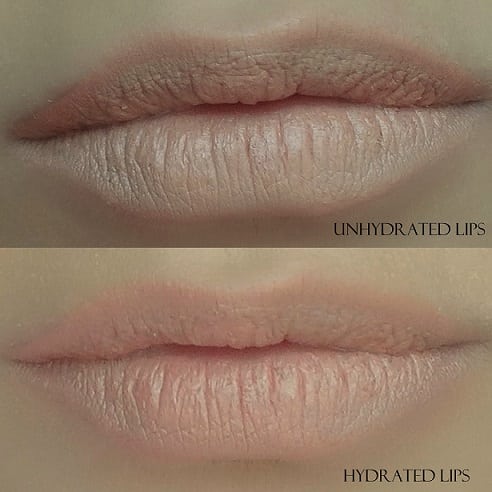 Pros of MAC Yash Matte Lipstick:
Beautiful neutral nude colour, perfect for fair skin
Stays on for as long as 6 hours with just a little fading
Travel friendly
True matte, without any kind of sheen or shimmer
Glide-on smooth application, not even a tad bit dry
Feels weightless on the lips
The fragrance makes you want to eat it!
Cons of MAC Yash Matte Lipstick:
Tends to dry the lips after some time
Looks pasty and settles in lines and cracks, if the lips are not properly hydrated
I still find it hard to shell out rs.1450 for such a formula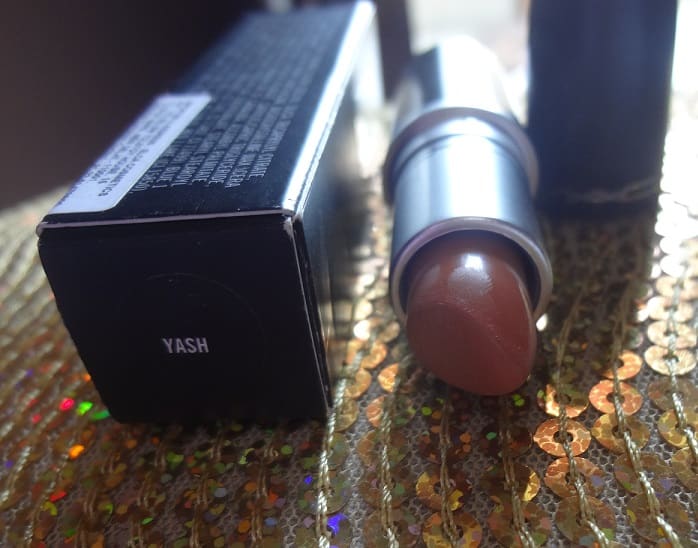 Price in India: Rs.1450
VNA Rating: 4/5
Dupe: Nyx Exposed lipstick
Recommendation: Yes, I would recommend this to a friend but with some prior suggestions.
Conclusion: MAC has a wide range of shades and textures available in lipsticks. It will be no surprise if you did found your perfect nude in MAC. Yash is a lovely neutral nude colour, doesn't make me look pale or dull but it's a fact that it makes my lips dry after some time. Texture is buttery smooth with a gorgeous matte finish, a bit pricey but maybe I wouldn't have complained had the formula been a bit moisturising.
By Contributor: Meher
Read More:
Have you used MAC Yash lipstick? Share your reviews with us.