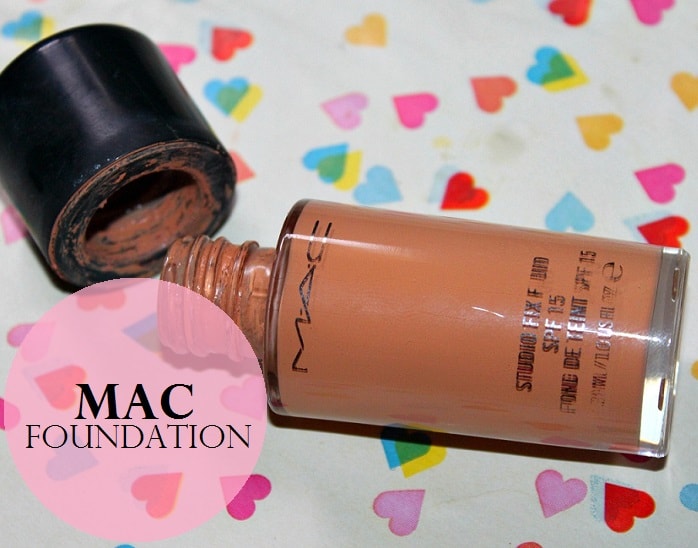 Review, Swatches, Price of MAC Studio Fix Fluid Foundation SPF 15 in Shade NC 43.5
I am super excited today as it is my first review on VNA. I am so happy to be a part of Team VNA. Today, I have my very first foundation from MAC on board to show. Mac is quite popular for their base products. Like any girl without thinking much I stepped into the Mac store. After trying several foundations from liquids to compact powders, I settled down to the popular Mac Studio Fix Fluid foundation which I will review and swatch today in shade NC 43.5. Did I find my right match? How much did I like the foundation? If you want to know more, then keep reading this blog. Please do share your thoughts about my review and encourage me to spend more.
Base makeup is very important for any makeup look, be it a soft natural or a dramatic look. A foundation which is of good match and finish will win over a lot of hearts. I was very keen to get my perfect match 'holy grail' foundation after exploring the beauty world. Before starting my review, I would like to share a few points on my skin. I have a medium wheatish Indian skin tone. My skin is of combination type so I need products which would not accumulate oil or shine after application.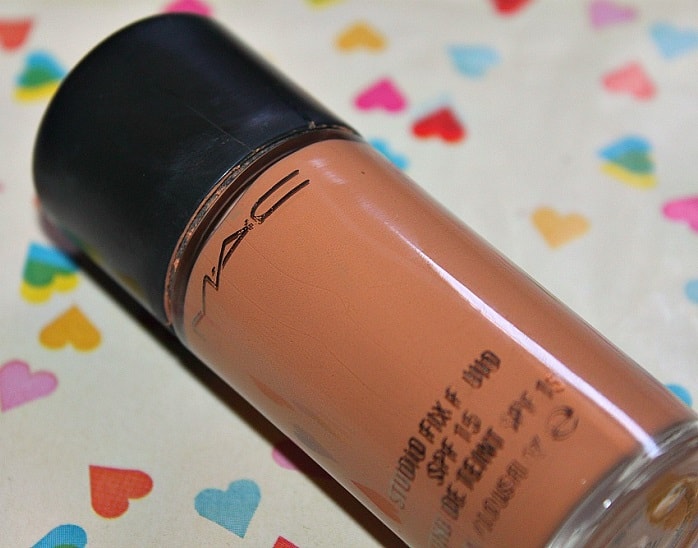 My Review of MAC Studio Fix Fluid Foundation:
Packaging:
The Mac Studio Fix Fluid SPF 15 foundation comes in a solid glass bottle packaging. The bottle is transparent and comes with a black screw type cap. The cap is very sturdy but I dropped it several times and there's a big crack in my cap. The shade number is printed at the bottom of the bottle. The foundation bottle has a wide opening and you need to buy a pump dispenser separately if you want to take out the product without any mess. I really wished the mac foundation was provided with a pump dispenser as it would be very convenient to take the right amount of product easily. Overall, the packaging is quite heavy but the cap being tight makes it comfortable for travel.
Shade:
The studio fix foundation is available in a number of shades and everyone could get a good match without much hassle. I picked up the shade NC 43.5. The shade is a bit dark for my face color which is quite disappointing. It makes me look slightly orangish, to make it look better I use a lighter colored compact to settle down the tint. I am currently NC42 which means I have yellow undertones to my skin tone. I highly recommend you to test the mac foundation for a good match really well before buying it. You can try the foundation in the store, then walk around the mall and check it under natural lighting before purchasing it.
Formula:
The consistency of the studio fluid foundation is quite thick. But it blends easily with a sponge, flat brush or with a fluffy stippling brush . I don't like the finish I get by working the product with hands. I recommend you to moisturize your skin prior to application of the foundation as it is quite thick. It doesn't feel very heavy on the skin. As I have combination skin, I like to set the foundation with a translucent powder or a lighter color powder to avoid oil or shine on my t zone area. The foundation has SPF 15 protection so it would not look good on photographs especially with flash. The formula is quite water-proof henceforth you would require a good makeup remover to get rid of the foundation completely.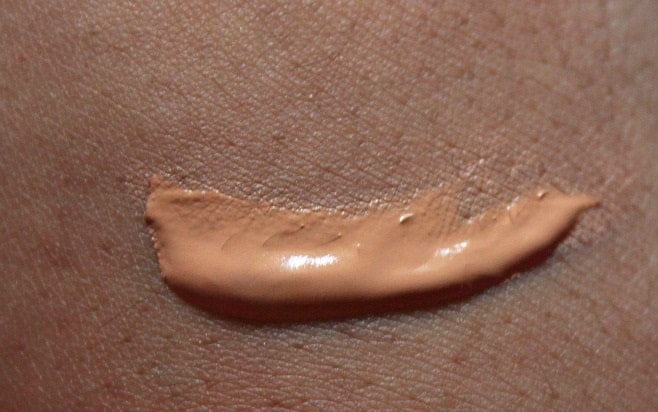 Coverage:
The coverage of the spf 15 foundation is medium to full coverage. It does cover up light redness, blemishes and uneven areas of the skin quite well by building it up. If you have very deep scars you might need a concealer to get a flawless finish. The mac foundation doesn't look cakey which is a great pro for a product with good coverage.
Staying power:
It lasts up to 5 to 6 hours and after that slowly fades away. Priming your skin prior to application of the studio fix foundation and also setting it with a compact powder after application can increase longevity of the product.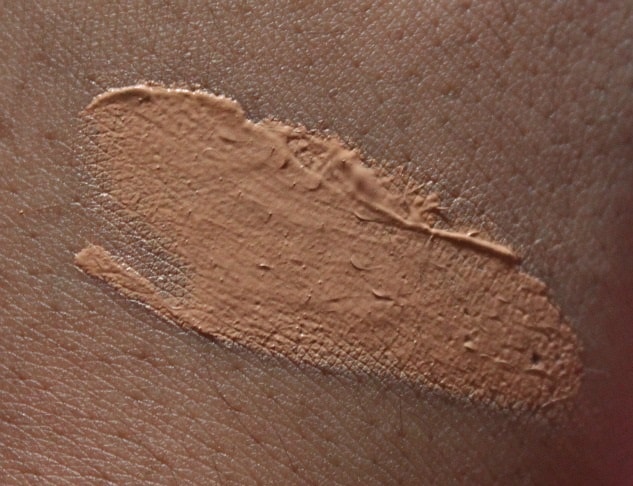 What are the pros of the Mac Studio Fix Fluid foundation SPF 15:
Sturdy packaging
Limited shade selection
It comes with spf 15
It does not look cakey.
Blends without leaving any patches.
It doesn't feel very heavy on the skin.
It is long staying.
Shade range is really good.
What are the cons of the Mac Studio Fix Fluid foundation SPF 15:
It doesn't come with a pump dispenser.
The foundation contains Spf so it doesn't photograph well.
It might not suit very dry skin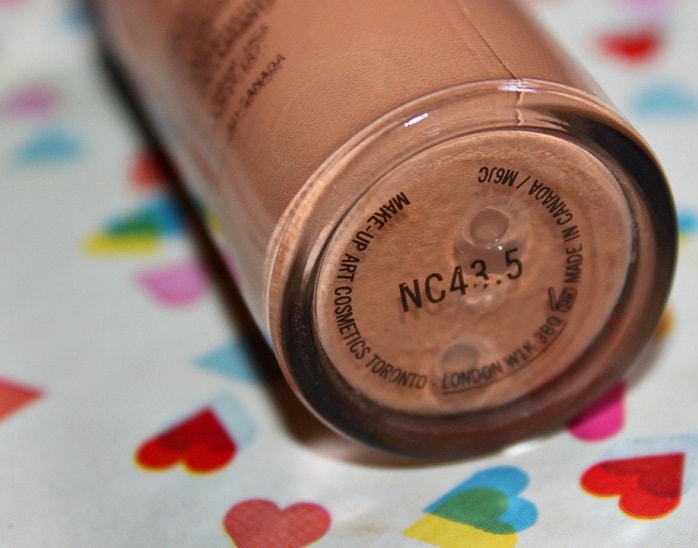 Price in India: Rs.2500 for 30ml (I got it for Rs.1800 5-6 months back. An additional 500-700 if we decide to go for the pump)
VNA Rating: 4 /5
Final words: Overall, this is a good foundation and works best for normal, combination to oily skin. I would not recommend it for dry skinned beauties. If you are not on a tight budget and looking for a good coverage foundation then this product will be a good buy. The shade range is wide and excellent for Indian skin tone but picking up the correct shade is quite challenging!
By Contributor: Fathima
Read More:
Mac Studio Sculpt Foundation Spf 15
MAC Studio Finish SPF 35 Concealer
Estee Lauder Double Wear Stay in Place Makeup SPF 10
Mineral Makeup Foundations in India
Bourjois Healthy Mix Serum Gel Foundation
Have you used MAC Studio Fix Fluid Foundation SPF 15? Share your reviews with us.