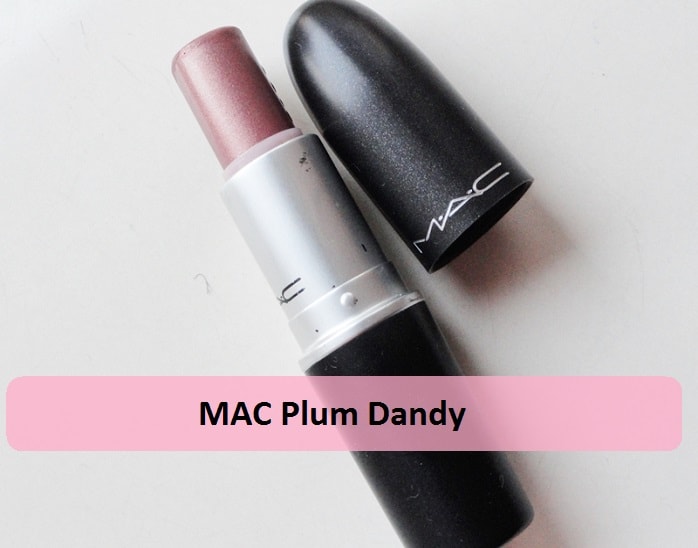 Review, Swatches, Dupe, Price of MAC Plum Dandy Frost Finish Lipstick
When it comes to eye makeup, I like to keep it minimal and somewhat less experimental and pretty much basic. But when it comes to lipstick, I'm a bit of an experimentalist. No matter what the color, chances are I've tried it- from basic pinks to classic mauves to browns to even bold colors like oxblood. Now it's no surprise that like any other lipstick lover out there, MAC lipsticks happen to be one of my favorite. So yeah, it happened a couple months back that I stumble into a MAC store and spotted this beauty called Plum Dandy which is a frosty bronze lipstick that I picked up. I will review and swatch it today.
I mean, the quality is amazing, the shade selection is ginormous and you get them cheaper than most high end lipsticks (well, cheaper than Chanel & YSL at least). I picked up this plum dandy shade around Diwali considering the frost finish and how festive this lipstick looks on its own. And the best part? The store where I bought it happened to have the old stock that retailed for I guess INR 1250 (as opposed to the current MRP of Rs. 1500 I guess) so I just couldn't let this lipstick go. If you're interested in knowing how MAC Plum Dandy fared for me, keep reading!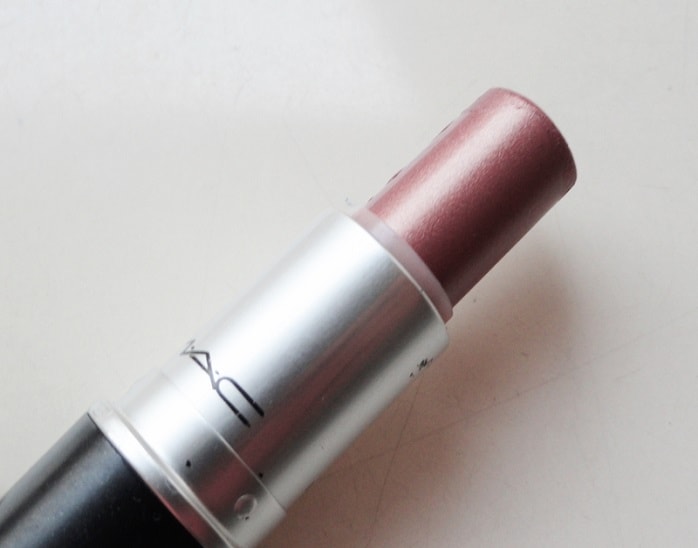 My Review of MAC Plum Dandy lipstick:
All MAC lipsticks come in the classic black packaging and look ultra chic. I like how travel friendly MAC lipsticks are and at any given point of time, I have at least one MAC lipstick lying around in my bag. It smells of vanilla, although I'm not at all complaining. I love everything about MAC and their packaging.
Plum Dandy is a frost finish lipstick. I am not someone who goes for shimmery or frosty lip shades and this one happens to be my first lipstick from MAC's frost finish range. Plum Dandy is more of a bronzed plum. It is definitely more bronze-y than plum. I like how warm toned this lipstick is. It compliments Indian skin tone really well. Plum dandy could easily be my MLBB shade if it were not frosty in its finish. The shade is just like any other neutral shade of brown, only this one has too much shimmer in it. I think if paired with the right kind of base makeup and eye makeup, Plum Dandy can end up looking absolutely gorgeous on you.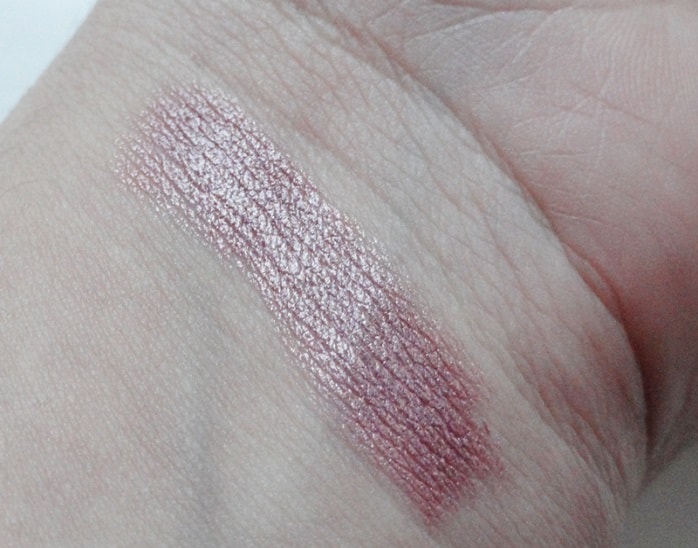 This MAC plum dandy lipstick has pretty good pigmentation and just two swipes give pretty good coverage. However, on comparis on to MAC cremesheen
and
matte formulas
, the frost ones tend to be a little less pigmented. The staying power too is comparatively low as compared to MAC cremesheen and
matte lipsticks
. If a matte lipstick by MAC lasts on me for about 6+ hours, I found this frost finish lipstick to last barely 3 hours on me with meals. It does however leave a beautiful stain behind unlike the stain left behind by the matte lipsticks which often ends up looking a bit ghastly. Since it's a frost finish lipstick, Plum Dandy gives lips a more fuller and plumper look.
The texture of this MAC lipstick is a bit creamy and it glides onto the lips effortlessly. It is easier to remove this Plum Dandy as opposed to removing a matte finish lipstick that practically takes a whole lot of time and effort. Overall, if you can pull off a frost finish lipstick and don't mind the shimmer, MAC Plum Dandy is quite a pleasant change from the usual pinks and browns to have in your kitty.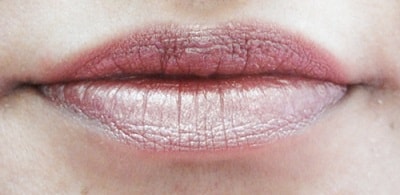 Pros of Mac Plum Dandy lipstick:
I bought this MAC lipstick at the old price (before MAC's price hike, so yay!)
Nice and classic packaging. Love the vanilla scent.
Creamy in texture
Great shade for festive season/ parties
Plum Dandy is a bit of an iridescent shade which is very in right now. Besides, it gives lips a plumper look.
Full on shimmer. I don't mind it once in a while.
Doesn't settle into fine lines.
No feathering/ bleeding.
Nicely pigmented
Leaves a beautiful nude brown stain behind.
Cons of Mac Plum Dandy lipstick:
If you buy this MAC Plum Dandy lipstick now, you'll have to pay the hiked price. Ouch!
It doesn't last as long as other MAC lipsticks do. Like barely 3+ hours on me. Doesn't survive heavy meals.
Skip it if you don't like shimmer in your makeup
A little less pigment in comparison to MAC matte lipsticks.
Not an everyday shade of lipstick. I'd only wear it with Indian attire (which let's face it, doesn't happen all that often)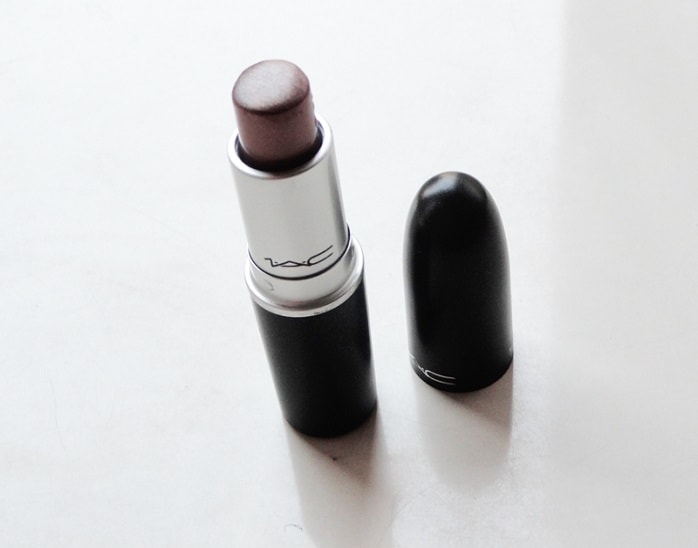 Price in India: Rs.1250 when I bought it (MAC prices have gone up and currently the lipsticks retail for around Rs.1500)
VNA rating: 3.5/5
Dupe: MUA Lipstick 9
Conclusion: Plum Dandy is a good pick from MAC frost finish range. It has a very festive vibe to it and the shade is a bit iridescent. Overall, it is a decent buy, although, I have tried better lipsticks than this one.
By Contributor: Trisha
You May Also Read:
 Easy Lipstick Hacks for Beginners
Review and Swatches of MAC Crosswires Cremesheen Lipstick
Review and Swatches Of MAC Syrup Lipstick
Review and Swatches Of MAC Honeylove Matte Lipstick
Have you used MAC Plum Dandy Lipstick? Share your reviews with us.