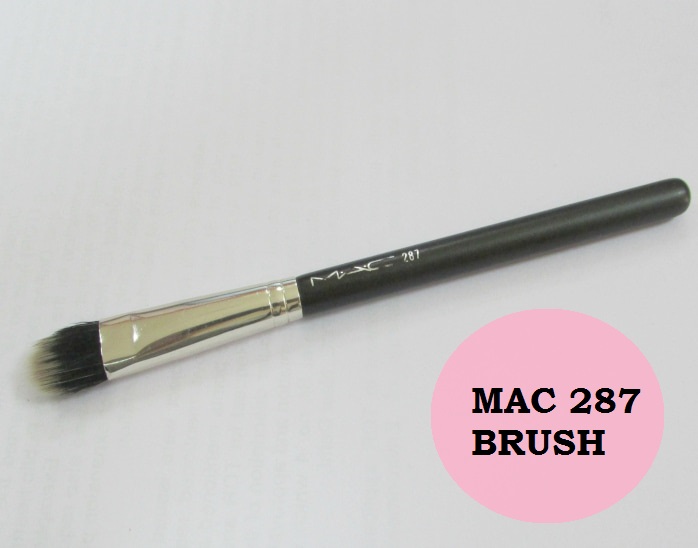 Review, Price, Dupe of MAC 287 Duo Fibre Eye Shadow Brush
MAC Cosmetics is known for their amazing colour cosmetics as well as makeup accessories. With the most dependable and professional products, the brand is well known among celebrity makeup artists for its brushes. While there are some cult famous brushes from MAC which are very famous and indispensable, MAC 287 brush is one of the great brushes if not best. It is a duo fibre eye shadow brush for applying and blending eye shadows. I will review the mac 287 brush today and compare to mac 217 brush. Eye brushes are important as they can help to achieve a desired eye makeup look and can give a professional finish to makeup. Also, investing in quality brushes in important since they last really long and create the whole look.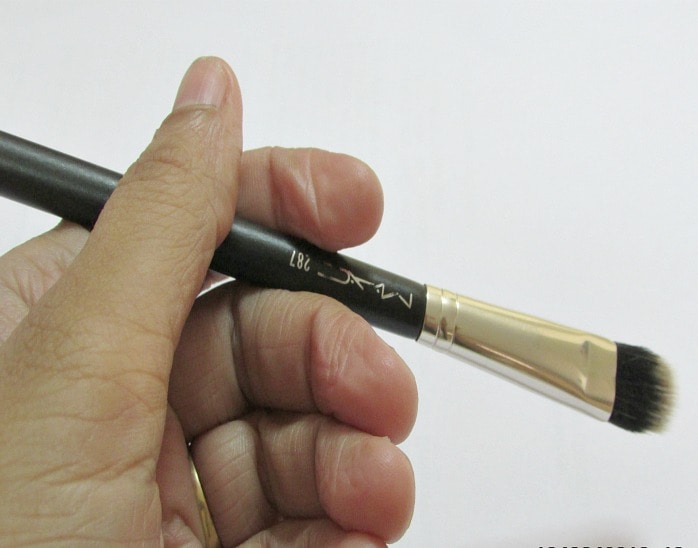 My Review of MAC 287 eye shadow brush:
I have always believed in investing in good quality makeup brushes because it is the brushes which make all the difference. You might have the best eye shadows but without a proper brush, it can seem just ordinary on the eyes. While MAC 217 is the perfect rounded soft bristled blending brush

, mac 287 is a duo-fibre brush with black and white natural and synthetic bristles. If i start from the appearance, the mac brush comes as a black wooden handle with brass ferrule and duo fibre bristles. It is easy to handle and to use because of the tapered end and sturdy wooden handle. I usually apply my eye shadows with this mac brush and blend them with the 217 brush .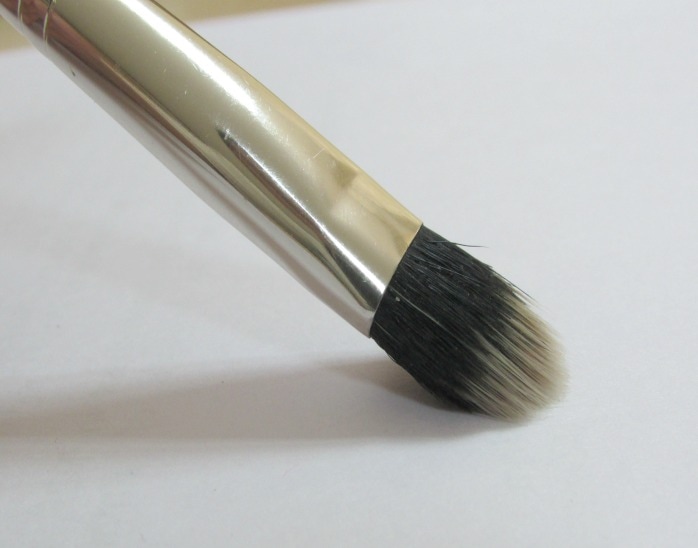 This brush has sharp bristles which actually hurt the eye if this is used for blending. The other brush is very fluffy and soft. However, that being said, this brush is great for application. It doesn't cause any fallout of the eye shadow. MAC 287 is suitable for both cream and powder eye shadows. I also use it sometimes for applying concealer.
The mac eyeshadow brush is also very easy to clean and does not accumulate a lot of product. The price of the mac cosmetics brush is on a higher side as compared to other good brands but it is MAC and the prices are bound to be higher. In my opinion, a better and cheaper dupe for mac 287 would be Real techniques Duo Fiber Eye shader Brush which is much softer and rounded in comparison to this brush.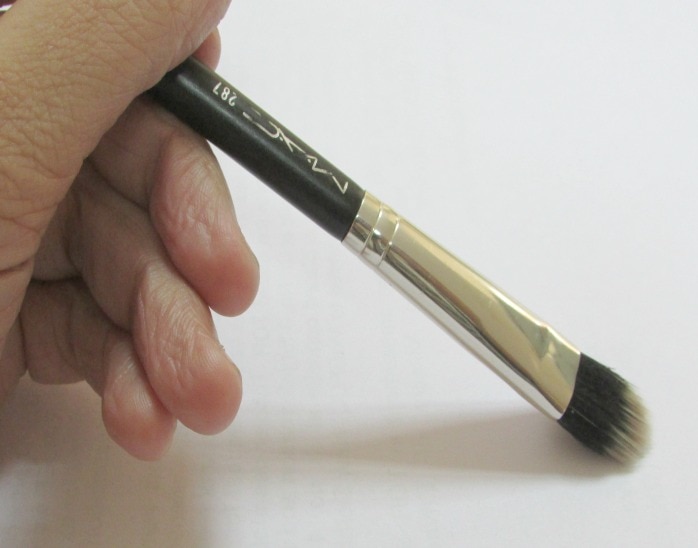 MAC 287 Duo Fibre Eye Shadow Brush:
A very sturdy wooden brush with duo-fibre bristles.
Hand sculpted brush
Perfect brush for application of eye shadows.
Easy to clean with brush cleanser and does not get stained.
Does not cause fall out and wastage of product
Picks up the perfect amount of product and does not accumulate excess product
Does not get frayed after washing.
There is no shedding of bristles even after several washes.
Can be used for application of both cream and powder eye shadows so you don't need separate brushes for both.
Quality is great which will make the brush last forever
Can be used for application of other cream products also so it is multipurpose.
MAC 287 Duo Fibre Eye Shadow Brush:
Bristles are sharp which hurt the eye in case used for blending. MAC 217 is a way better brush for blending.
Very Expensive compared to real technique brushes or other brushes similar in quality.
The lettering on the handle fades which makes it difficult to identify brushes in the set.
Limited availability in India.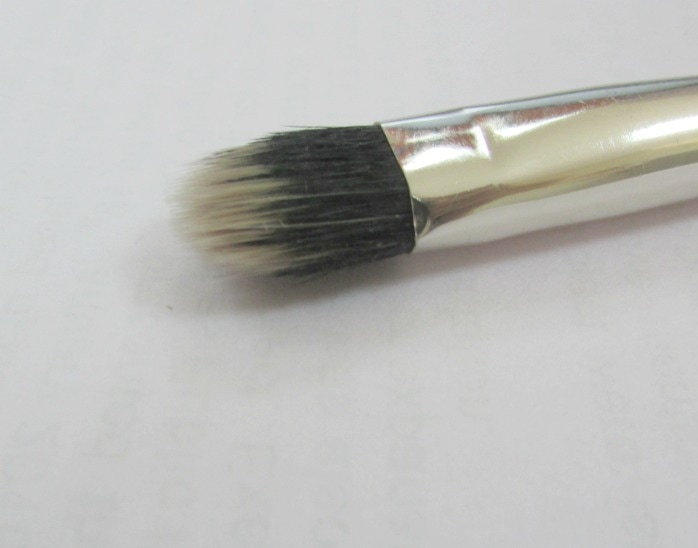 Price: $32 (2192 INR approx)
VNA Rating: 3/5 (As an eye shadow blending blush-2/5, As an eye shadow application brush-4/5)
Dupe: Real techniques Duo Fiber Eye shader Brush
Conclusion: While this is a great brush for application of eye shadows, the duo-fibre bristles irritate my eyes while blending. The sharp bristles hurt the eye which spoils it for me when it comes to using this for blending purpose. I use this for application and MAC 217 for blending. For application, it is no doubt one of the best brushes but the claim of a blending brush is what it fails on. Many makeup artists use it as a part of their makeup kit for application of various cream products so it is quite multipurpose. Overall, one of the great brushes from MAC but not a must have in my opinion. On the other hand, MAC 217 is a must have brush for every eye makeup lover.
Read More:
Have you used MAC 287 brush? Share your reviews with us.