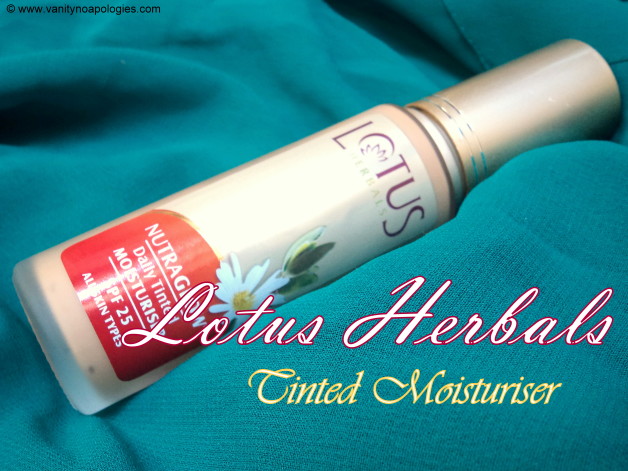 Lotus Herbals Nutraglow Daily Tinted Moisturiser Review, Swatches, FOTD
My readers know my tastes better than the sailor (I just hope he isn't reading…although he is..he stalks me to see if I'm taking to any cute guys here). A lot of them offered me their own Ponds Tinted moisturiser after it was taken off the shelves knowing how much I liked it. Thank you!
Let's review my favourite makeup category : Tinted moisturizers! Oh yes apart from BB creams, lipsticks, lip glosses, blushes, mascara…oh well. First let's give Lotus Herbals for not blindly slapping the "BB" tag to this tinted moisturiser. Most All the BB creams in    India are basically tinted moisturisers with just a trending name. Talk of identity crisis.
Shade match: It comes in 3 shades: bright Angel (isn't the name funny for a moisturiser!), Fresh Ivory and Hazelnut star. Bright Angel is the lightest with pink tones. Fresh Ivory is almost similar but with yellow tones. Hazelnut Star is a bit darker than rest. I've got Hazelnut Star. It suits my nc40 summer skin to the T.
Conceals: It covers up all my post cleansing redness. Not just the redness, it evens out my skin tone. In terms of covering spots and acne, it does a decent job. I won't say it conceals everything but then neither its meant to be..its not a foundation. I wore it over my acne and it never irritated them. Instead it hides those angry red heads to an extent. You just need a pump. Ofcourse if you have a face as big as a frisbee then you might need two.
Moisturisation and blending : The lotion is quite thick in texture but blend easily. You won't need a face brush, just the fingers will do. In terms of moisturisation, its god sent for dry skin girls. Gone are the days when you would use a moisturiser first and then a tinted moisturiser on top of it. But for oily skin girls? Well its April and I've been using it from a month and till now it hasn't made my skin or nose crying for a blotting paper. But come July it would be a tad heavy for my oily nose. But noting some face powder can't take care of.
The USP: It gives that glow we all love to fake! It makes my skin look all dewy, fresh and healthy. So maybe I'll leave the face powder just to my nose. Also it has got SPF 25. Office goers can basically skip their sunscreen.
The price tag is a bit debatable. When you have got Garnier BB Cream at just 99 bucks why would you pay 500 for this. But then to each his own. For me, I like it better than the bb cream and it has successfully replaced my Ponds TM (shocker??!!)
Here are the swatches before and after blending. My camera could not catch the dewiness :\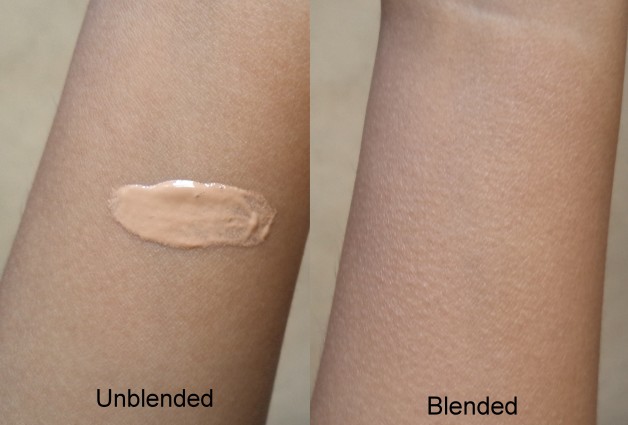 And here is me wearing it. And this time you can catch the dewy cheeks! I'm wearing nothing but the Nutraglow tinted moisturser, kajal and lip balm. It has decently covered the redness.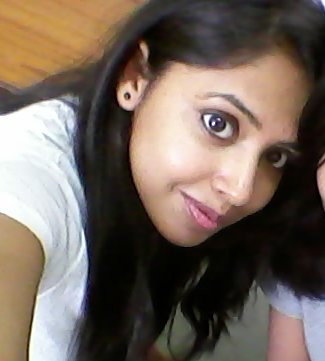 Price: Rs.475
So is it for you? Lotus Herbals Tinted Moisturizer is a must have for those who like to fake dewy and healthy skin. It conceals my skin redness and scars nicely while providing sun protection. With 3 shades available, you can find a match for yourself. A must try.