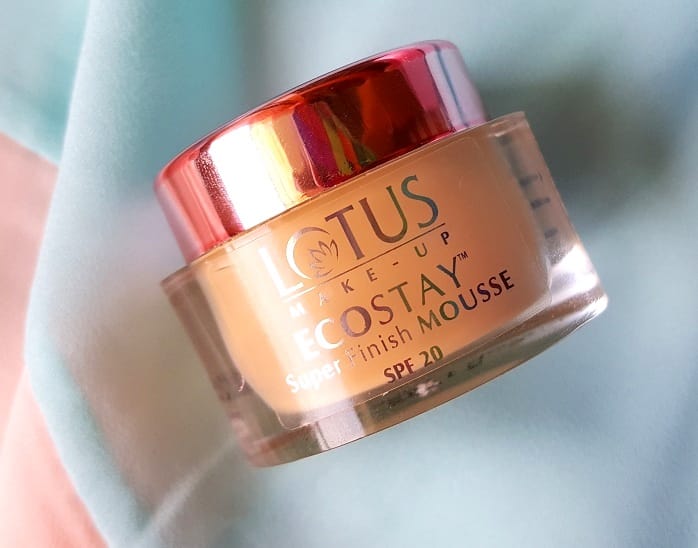 Review, Swatches, Shades, Price, Buy Online Lotus Herbals Ecostay Super Finish Mousse
You know I never could get the fuss around mousse foundations. I mean why would I try something thick and creamy when I have super oily skin. It makes more sense to use something runny like a liquid foundation. New launches come and go and I seldom try other foundations. But this time on a whim, I went out and bought the new Lotus Super Finish Mousse. I was feeling experimental and was honestly bored of the heavy melting feel of the liquid foundations. And I am so glad I did because now I know why people rave about them. There was a post on VNA around the must have mousse foundations and I guess that got me interested. Let's start with the review and see how it fares.
Shades: Royal Pearl, Bright Angel, Royal Ivory
My Review of Lotus Ecostay Super Finish Mousse Foundation:
Shades: The lotus mousse comes in 3 shades. Royal Pearl is the lightest. Bright Angel is the second shade and Royal Ivory is the darkest. At the store they didn't have testers so I had to decide just by looking at the shades so I had the guy swatch them for me. Bright Angel had pink undertones so I went for Royal Ivory which is a perfect match for my medium Indian skin tone. It has yellow undertones and suits my NC 40 skin nicely.
Packaging: It comes in a glass jar. Actually a tiny glass jar. Its tinier than it looks so I was a bit skeptical at the price but since you need a small amount, it will last for a long time. I won't suggest it for long distance travelling but if you are taking it in your handbag for touch ups then it won't take much space.
Texture: Amazing is the word. Its my first time trying a mousse foundation and now I know what the hype is about. The texture is like a thick whipped cream and feels very soft and silky. Its supposed to be oil free and waterproof which makes it an ideal choice for summers. You don't need your liquid foundations in this heat. Also, the texture is very too soft which makes me wonder if it has silicones in it. I like to use it as a primer because it makes for a very soft and smooth base for my foundations.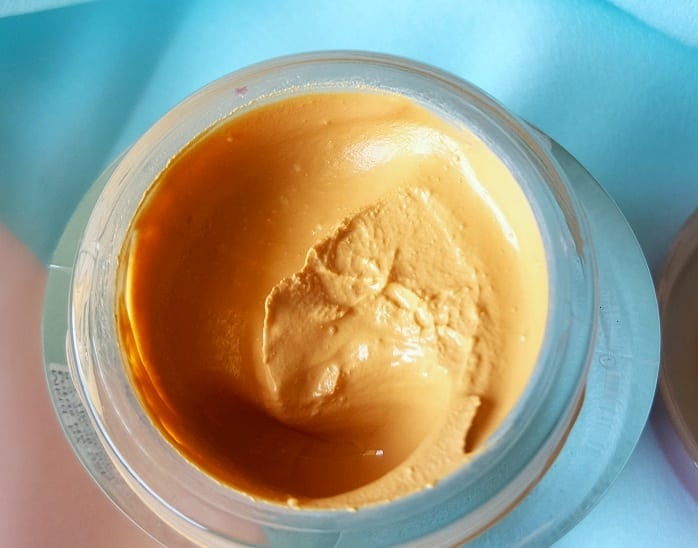 Coverage: The coverage is light, just how I like my base in summers. I don't like that cakey and heavy feel so I prefer to go for either BB creams or light foundations. But if you are looking at hiding your scars and dark circles then a concealer would be necessary. So its ideal for college or office wear. Other than that, I also like to use it as a primer for my night time makeup.
Finish: It does take a minute to completely blend but settles to a matte finish. I mostly skip powder with this. The texture is perfect for oily skin but if you have dry skin then don't forget to use a moisturizer before applying it. It also comes with SPF 20 which is great because sometimes I forget to apply sunscreen. Silly me.
Staying Power: It stays on for 5-6 hours without powder. Given this delhi weather, I am frankly surprised by anything that can stay for over 2-3 hours.
Fragrance: It has a floral fragrance but goes away quickly so you don't need to worry about it.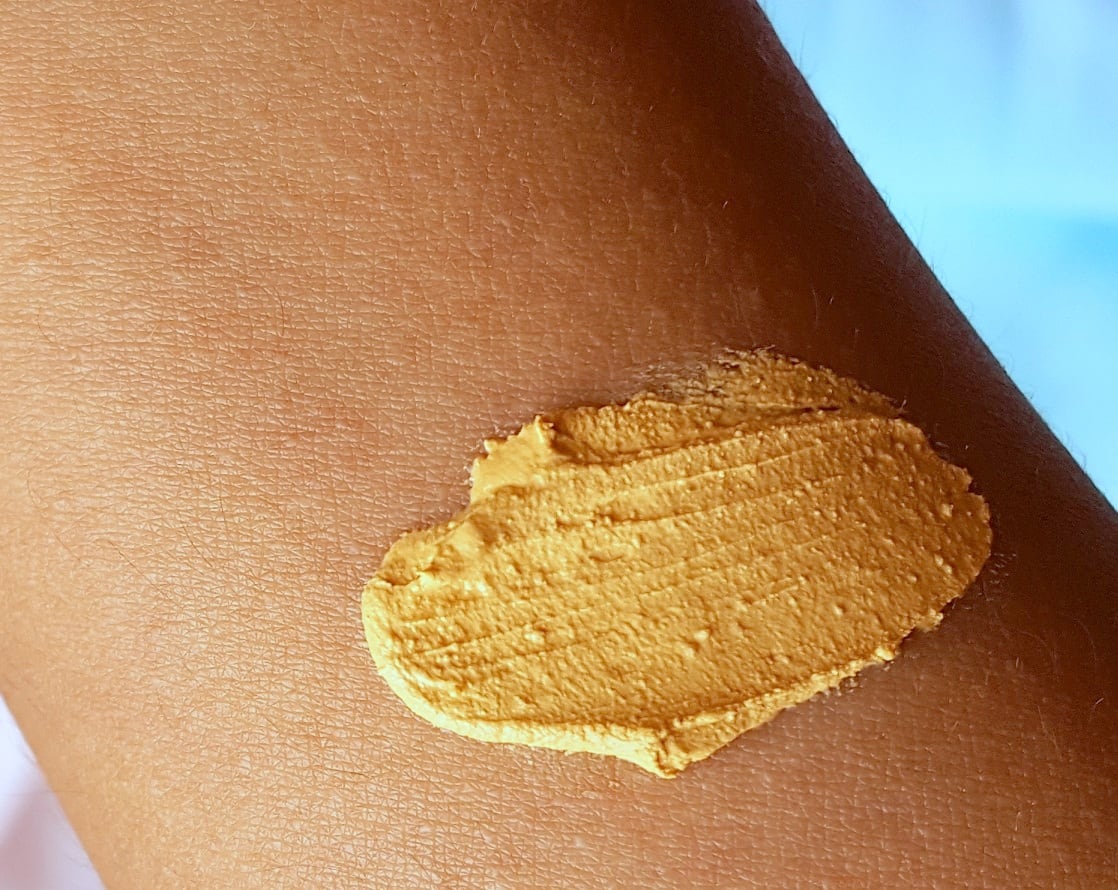 Pros of Lotus Herbals Ecostay Super Finish Mousse:
Light and fluffy texture.
Very soft and smooth which makes it the perfect primer

Light weight and easy on skin
Oil free and perfect for oily skin
Lasts for a decent amount of time
Light coverage for daily wear
It has spf 20
Cons of Lotus Herbals Ecostay Super Finish Mousse:
It has got fragrance. I prefer my makeup unscented because I have sensitive skin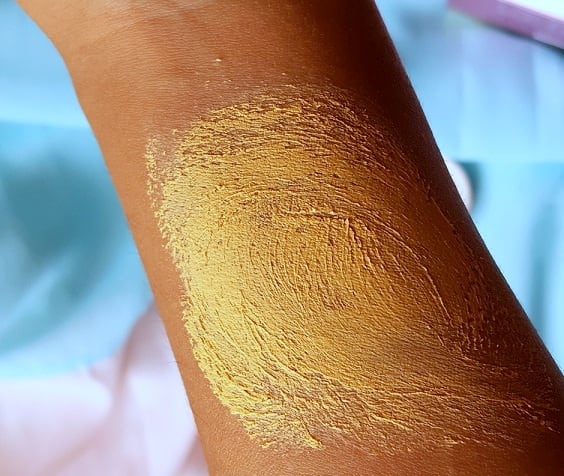 Price in India: Rs.675
VNA Rating: 3.75/5
Where to Buy Online in India: homeshop18.com
Conclusion: Its a light, oil free foundation with light coverage. Its good for daily wear for oily combination skin. If you have dry skin then you can use it with a heavy moisturizer. Its also a good makeup primer. This is my first mousse foundation and I'm really enjoying it.
Have you used Lotus Herbals Ecostay Super Finish Mousse? Share your reviews with us.