You remember the last year's Femina Women awards? Well they are back again.
This is the second year of the L'Oréal Paris  Femina Women Awards and it's time to Meet these Women of Worth.
The L'OréalParis-Femina Women Awards is all about felicitating women who have made a difference. Women who have stood up for a cause that's closer to their hearts; whose efforts have brought smiles on faces of many, and who have helped others lead a better life.  Our list of nominees includes women who have excelled in their fields, stood by what they believed in and helped the society in
general.
The aim of the L'OréalParis Femina Women Awards is to honour these women.
There are three categories in the L'Oréal Paris Femina Women Awards. They are as follows:
Readers' Choice
Editor's Choice
Jury
Honouring women with extraordinary accomplishments, outstanding leadership qualities and exceptional commitment to their careers and communities; the L'Oréal Paris Femina Women Awards will have 17 categories including science, business and entrepreneurship, sports, art, education, television, and music, among others.
What's special about this year's awards?
This year L'Oréal Paris is going a step further and will not only felicitate these remarkable women but will also provide grants to the winners of four categories that will be voted for by the readers and fans of L'Oréal Paris and Femina.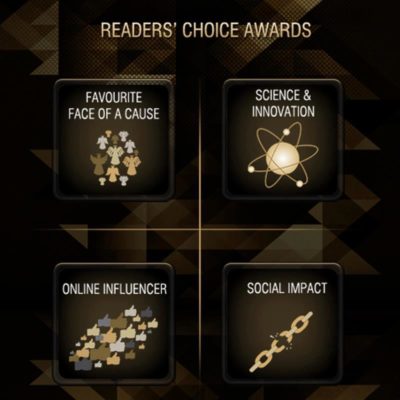 There four categories under Readers' Choice awards. They are as follows:
a)      Favourite Face of a Cause
b)      Science and Innovation
c)       Online Influencer
d)      Social Impact
I'm voting for Shabana Azmi for 'Favourite face of cause'. She is one woman I totally adore. Besides her, I'm also voting for Neha Juneja (the CEO of GGI) for Innovation..and no its not just about sharing last names! I ask you to vote for the woman you feel deserves recognition and appreciation.
To vote for your favourite nominee under the Readers' Category go here: http://bit.ly/VoteForReadersChoice.
To know more about our nominees visit our application here: http://bit.ly/LOrealParisFeminaWomenAwards
You can also vote in the polls currently running on L'oreal Paris's facebook page
. May the best women win!