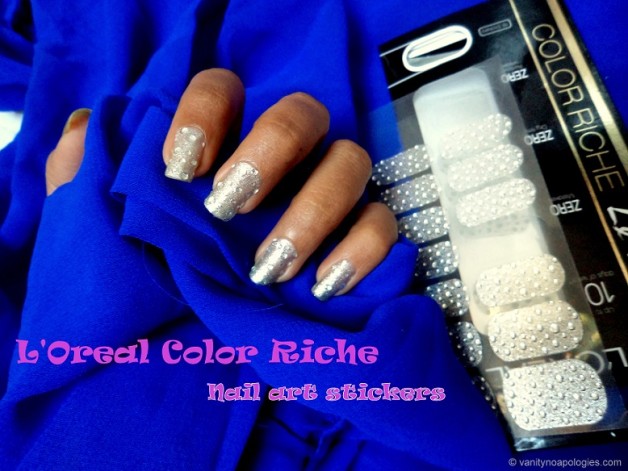 L'Oreal Color Riche Le Nail Art Sticker Review, Photos – Pearly Dress
Not everyone is gifted with great doodling skills. Gone are the days when I used to get an A in my art classes. I can't even paint on a sheet of paper, let alone the nails which have got space constraints. If you are still with me then either you are as clumsy as me when it comes to nail art or are plain lazy to put so much of efforts in it (I'm NOT talking to you nail art PhDs)
So here come the L'Oreal took p ity on us and introduced the Color Riche Le Nail Art Stickers. Whats that you ask? They are simply pre-
designed stickers which you just stick on your nails (tadaaaaa!).
How its done?
You get a strip of nail art stickers in various sizes. Just peel off the sticker in your size.

It already has the glue on. So just stick it on your nail.
Fold over the nail tip the excess sticker and file your nails. The excess sticker will come off.
Some tips I would like to share: If the sticker is too wide for your nail, then cut off the excess using a tiny scissor. Also, use a nail filer that is sharp enough to cut through the sticker or you will have uneven edges.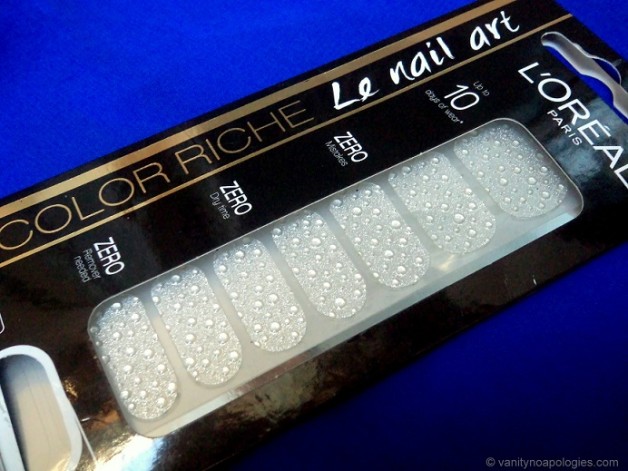 They come in a lot of designs. Mine is called "Pearly Dress", aptly named. Its basically a glitter studded silver grey semi-transparent design with 3D pearls on it. That's why they are being called 3D stickers. This one goes will with all kinds of dresses and skin tones. It took me some 10mins to do each hand. The best part is you don't have to wait for dry time in case of nail polishes. Plus, you don't need the complicated tools and machines (:P) that are required for nail art.
On the downside, they don't last that long. My nail stickers started chipping from the edges after 3 days. May be they should come out with a better formula. Ofcourse if you don't put your hands in water, etc then these may last longer on you. Also it got stained by the turmeric in my meals…..not a pretty sight!
They are great for special occasions and little indulgences you do once in a while. They basically work out cheaper than nail spas and salons. At this price, I would be buying it for my "special" days. Wish it was priced a little cheaper because I've a few designs in my mind which I want to check out like Disco Diamond, Golden Lace and Poudre D'or
.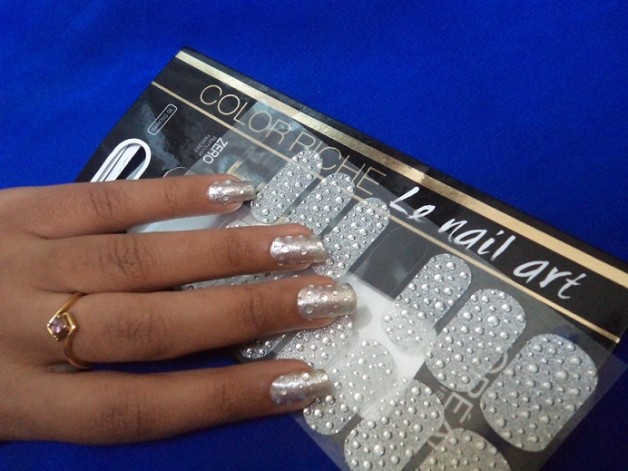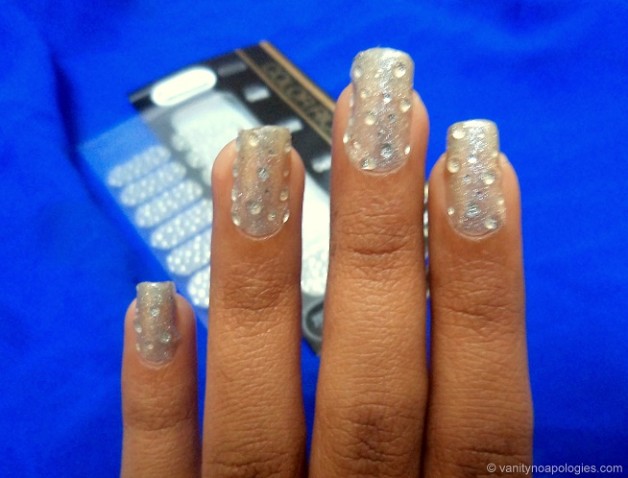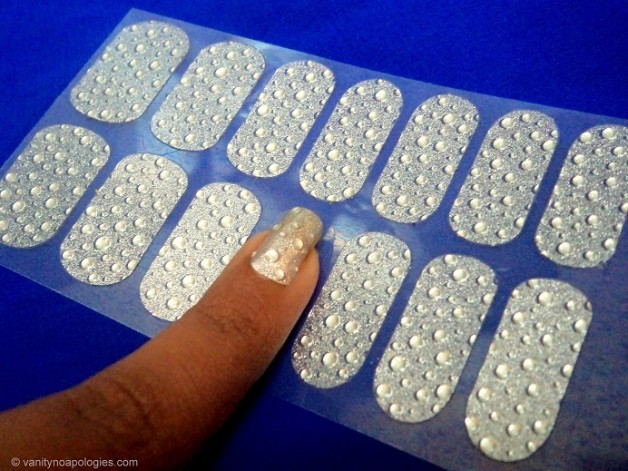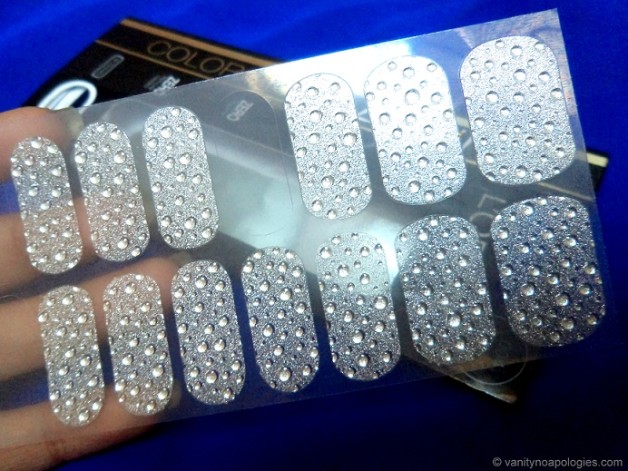 Price: Rs.299 for 18 stickers
So is it for you? Yes if you are into nail art and like indulging in nail spas. These nail art stickers are great for parties and stuff and you get to decorate your nails easily in 10mins even if you are a nail art novice. These are high maintenance so not recommended for daily wear.
Product sent by brand for consideration