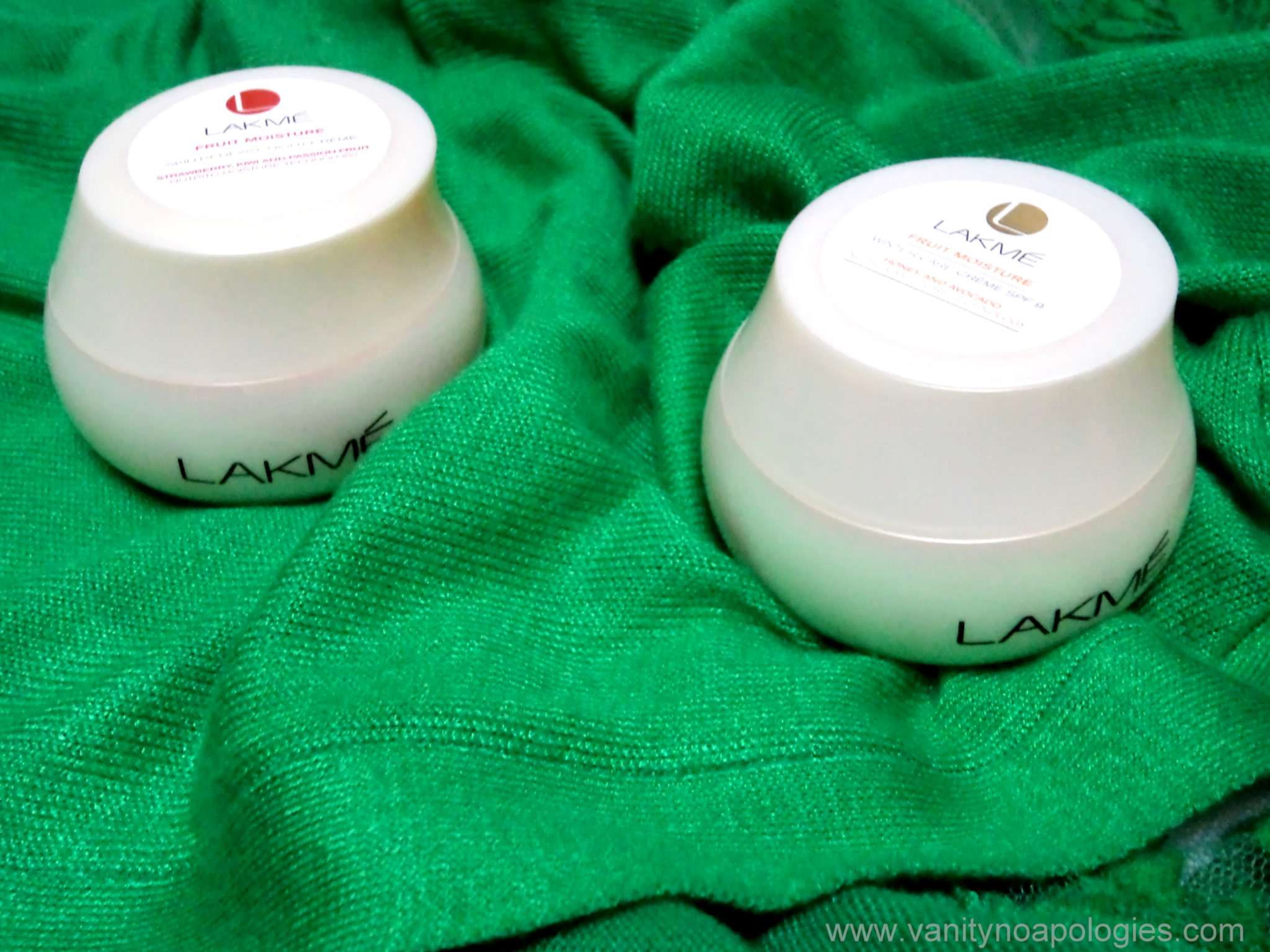 Lakme Fruit Moisture Skin Renewal Night Creme and Winter Care Honey & Avocado Spf Creme Reviews
Its freaking 1 degree in Delhi today and its expected to hit 0 degree in a couple of days!! Its so cold that you almost don't want to wash your face, let alone bath. Btw I've been on my bed from 48hrs…..only moving my butt to do the very essential stuff. You get a little lazy and start seeing the effects on your face immediately. I've super oily skin in summers but come winters and it turns normal (yayyy!). But in this chill I got some dry spots on my cheeks and that is when I actually ditched my summer lotions and switched to winter creams. I had Lakme day and night creams both and now was the time to actually put
them under a test.
Lakme Fruit Moisture Kiwi and Passion Night Creme Review
My history with night creams is pretty limited since my oily skin doesn't need night creams but come winters and I desperately need one. I took this out last month and have finished it now. The tub is tiny with even narrower mouth. Although I don't crib over packaging but it gets a little difficult to take out the cream once you start hitting the pan. The smell is quite strong and I prefer atleast my skin care to be fragrance free because of my sensitive skin. I doubt its Kiwi, I found it more strawberry. The texture is heavy which is what makes it apt for winters. I apply it daily at night and never wake up to oily or greasy skin. It gets completely absorbed after massaging for a minute. And its been keeping my skin soft and moisturised. It didn't break me out.
Price: Rs.130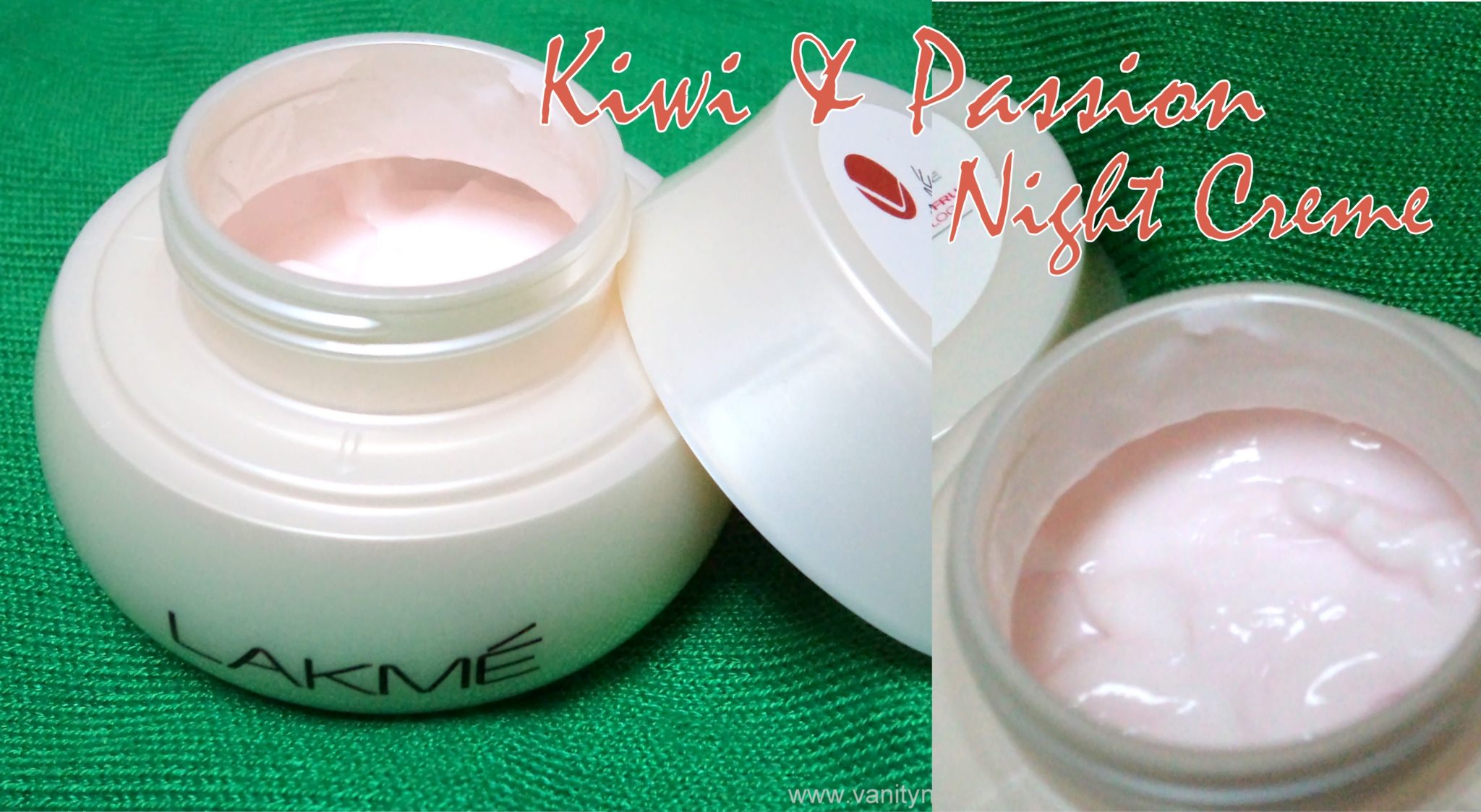 Lakme Winter Care Honey and Avocado Spf Creme Review
Now this one has got spf so its supposed to be a day cream. Although the spf 9 is quite less and not enough to make you ditch that sunscreen but since I'm no way going out (lazy!) so this much will do for indoors. The texture is lighter than the night cream and once again it does a good job at moisturising. It broke me once after 2days but I was persistent to make it work and I guess my skin got used to it so it didn't break me out again. If you have very dry and flaky skin then it might not work but for people with normal/combination skin, this much moisture is enough. I quite like this one's smell, better than the night cream. Although I've never smelled avocados so I can't tell!
Price: Rs.150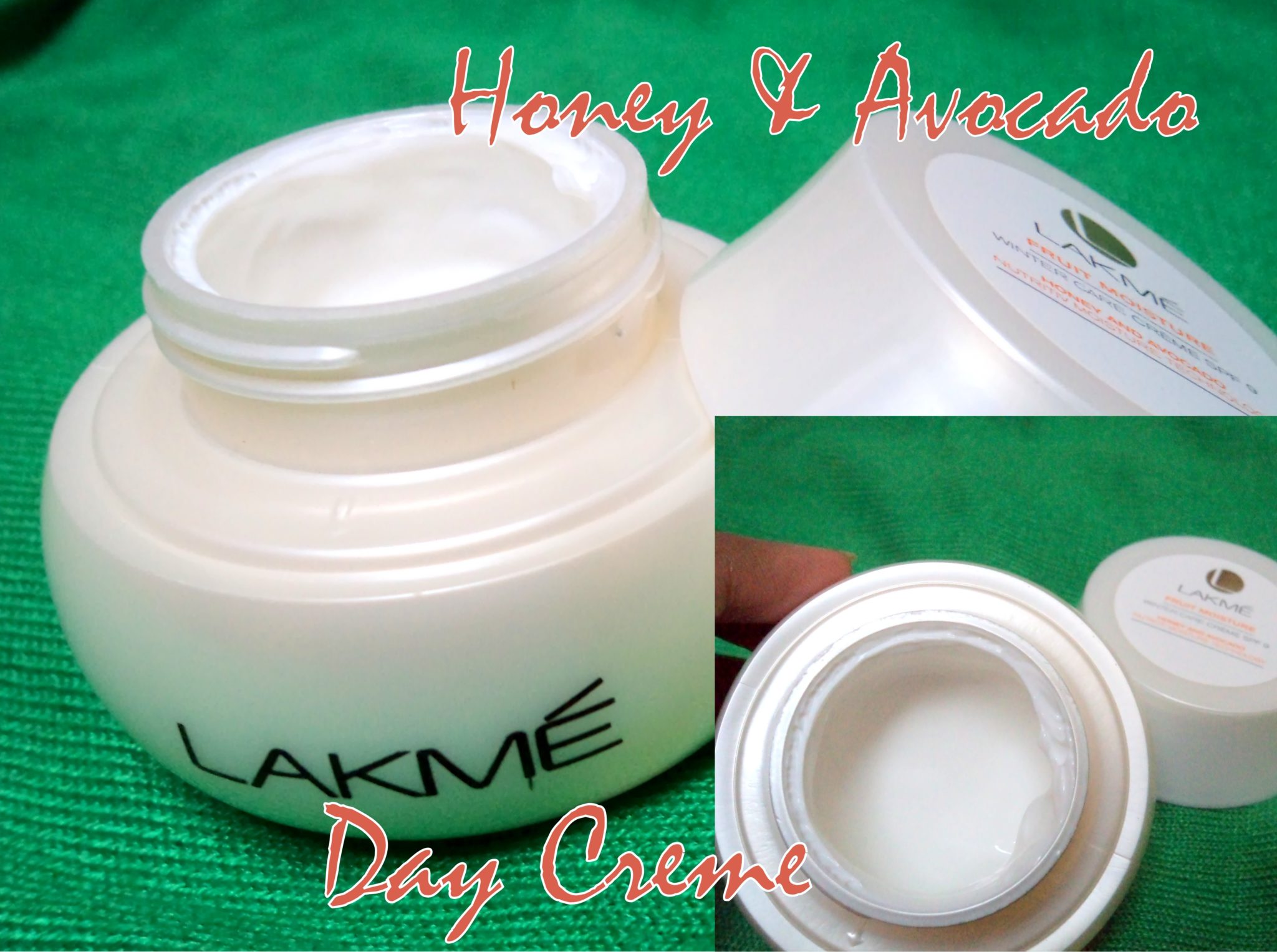 This reviews are strictly winters only, I can't imagine using them once the summers step in. I'm mentioning the obvious because some people mail me with "can I use it in summers?" Ofcourse not!
So is it for you? These tiny little pots provide much relief to your dry skin when its chilly out there. I'm not much fond of their fragrances but on moisture front, they deliver quite well. They have completely healed the dry patches on my cheeks. These are quite inexpensive so you can go ahead and try them without much thought.
Products sent by the brand for consideration