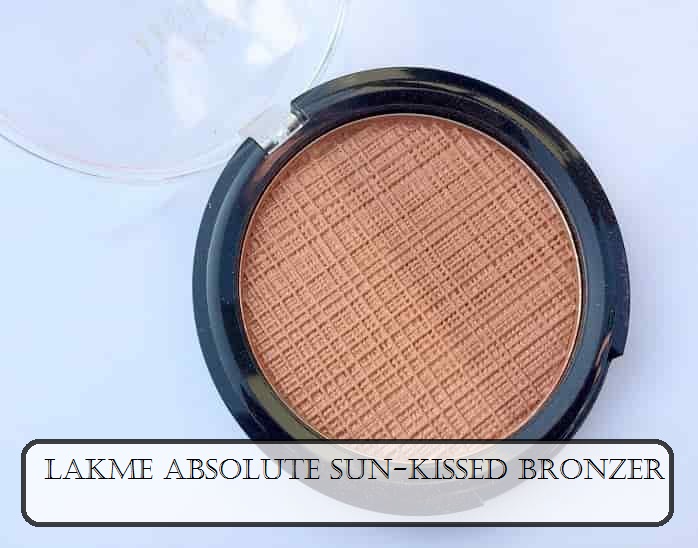 Review, Swatches, Price, Buy Online Lakme Absolute Sunkissed Bronzer
So this is the last product from the Lakme Illuminate collection designed by Sabyasachi. I have already reviewed the new lakme eye liners, highlighter and shimmer brick from the collection. The lakme sun kissed bronzer which I will review and swatch today is on the edge for me as it is of great quality but has some flaws which can be overlooked if you in search for a good powder bronzer in India. It is important to choose a good brush for a powder bronzer to give its full effects on your skin. There are many bronzer brushes available in MAC and Real Techniques so you can search online for these brushes.
This illuminate collection from lakme has been a hit and miss for many reasons. The shimmer brick and highlighter are okayish and the shine line eyeliners are pretty great. In fact, the gold eyeliner has become my favorite this wedding season and the shimmery gunmetal one is what I wore today for office.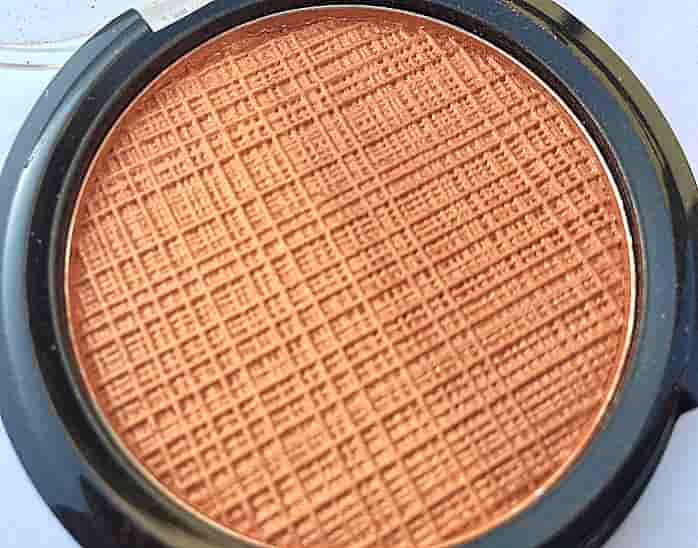 My Review of the Lakme Sun Kissed Bronzer:
Let's talk first about the packaging. I am a fan of the stunning checkered imprint on all the face products. It looks regal and classy. As I have said before, I would have loved a mirror instead of the plastic see through lid.
The lakme bronzer has two shades in one packaging. One is a slightly lighter shade and other is a darker shade. I find absolutely no difference when swatched. I think the lighter shade is meant for subtle contouring and the darker shade is for some serious badass contouring for night time functions etc. The pigmentation of sun kissed bronzer is something I find average because it shows up on the face only after multiple swipes.
The texture is soft and powdery. The shimmer is also very finely milled and there is no grittiness at all. I like using cream contouring products as they settle on the skin flawlessly but this powder bronzer from lakme also works nicely. The staying power is good but it depends upon which foundation you are using. I used it on my MAC face and body foundation and it looks dewy and nice. I do not use bronzers on a daily basis but for special occasions, a little contouring helps to make the face look chiseled in photographs. My skin is on the fair side so the light shade is perfect for me for subtle contouring. I doubt if this will show up on darker Indian skin tones.
The shimmers give a beautiful sun-kissed look to the skin. I like how this bronzing powder blends into the skin if used in the right way. It is important to go over and over with a good brush to make the bronzer blend seamlessly with the blush and highlighter. It is also important to go for a complementing shade in blush for the full effects of lakme absolute bronzer to show up.
Another amazing bronzer is from NARS creamy multi-purpose stick called matte multiple . There are many shades available in it and they are quite useful for quick touch-ups. I also like Makeup Revolution color correction palettes which have many shades for concealing and color correcting. I like to use a light touch of bronzers on the jawline to make my double chin look less double.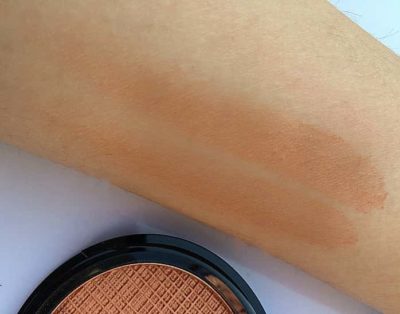 Pros of Lakme Absolute Sun Kissed Bronzer:
The packaging is pretty and sturdy.
The pattern imprint on the bronzer looks gorgeous.
This is a great product for subtle contouring.
The light and dark shades will suit a majority of skin tones if not all.
The quantity is great.
The staying power of the product is good.
Cons of Lakme Absolute Sun Kissed Bronzer:
The pigmentation is not up to the mark.
A mirror would have been nice for touch-ups.
It is a bit expensive for the flaws it has.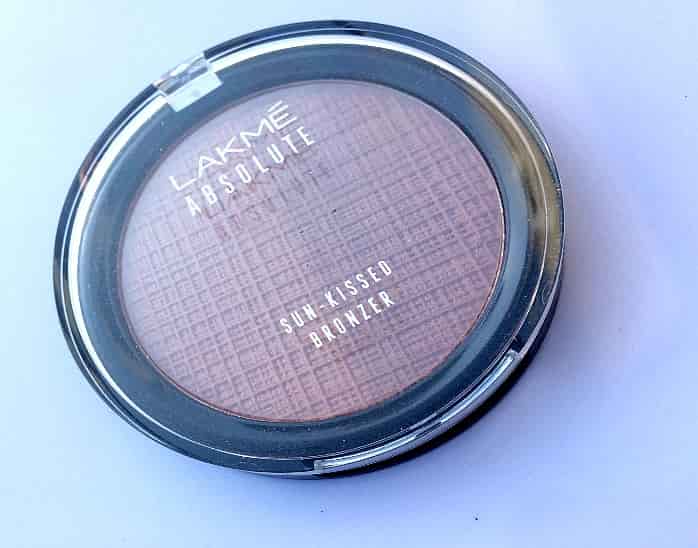 Price in India: Rs.725
VNA Rating: 3.5/5
Where to Buy Online in India: nykaa.com
Conclusion: Overall this sun kissed bronzer from lakme absolute is a good buy if not a must have product. I am a bit partial to cream products as they blend well and give a dewy finish but this powder bronzer is a great quality product from Lakme. The tiny bit of shimmers adds a sun-kissed glow to the skin without making it look tanned but the pigmentation is something Lakme needs to work on as multiple swipes are required for the color to show up even on my fair skin tone. Give it a try if you feel like trying a powder bronzer. Have you tried any bronzers? Which is your favorite cream or powder contouring product?
Read More:
Have you used Lakme Absolute Sun Kissed Bronzer? Share your reviews with us.